Our Valentine's Day Journal Prompts are perfect for celebrating Valentine's day in a fun and educational way that will improve your kids' writing skills! Don't forget to grab these free printable cards!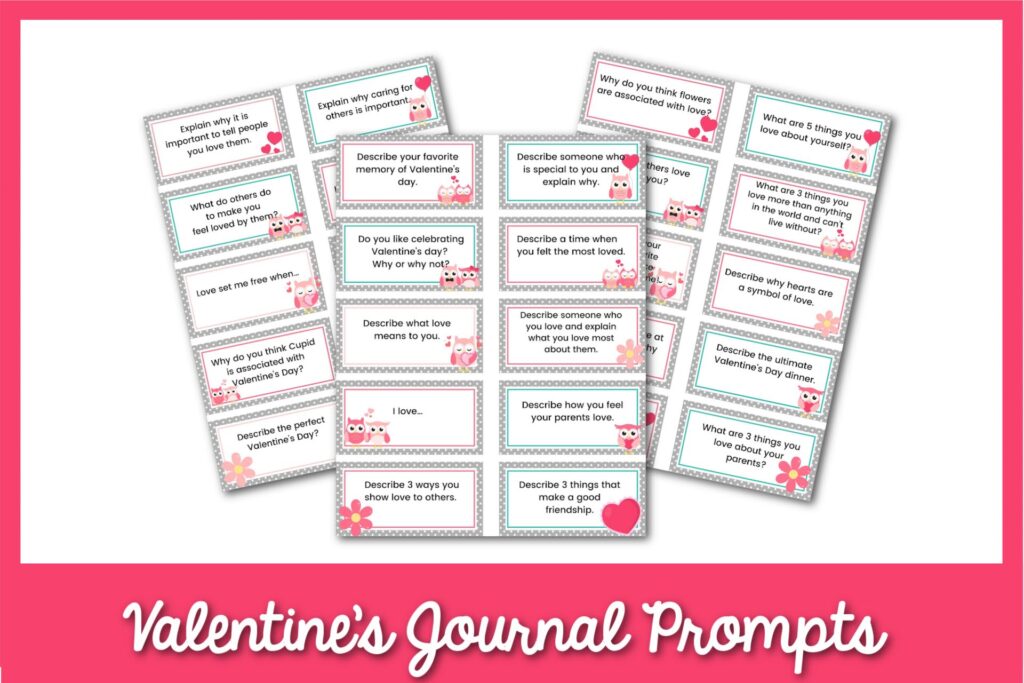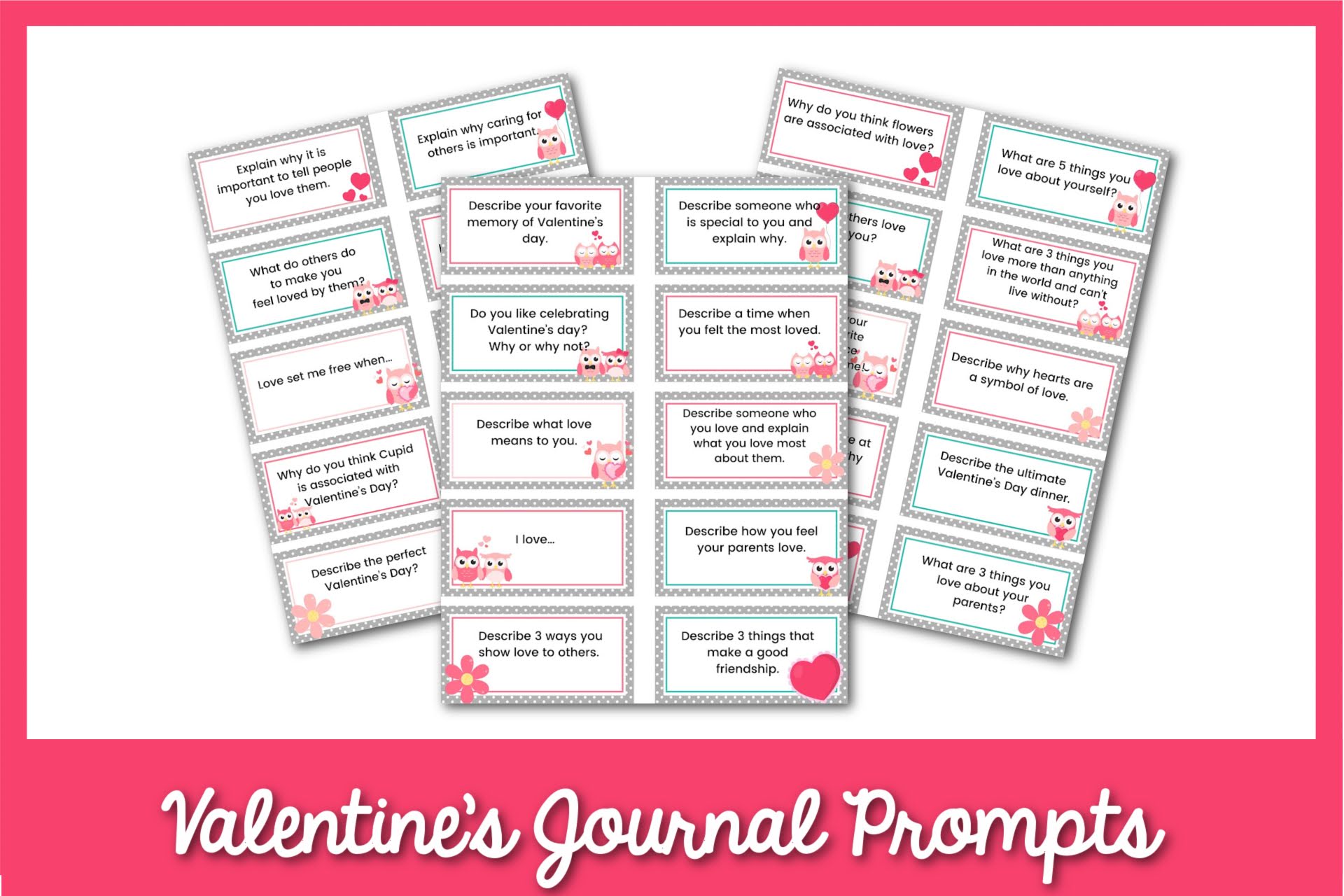 I love planning Valentine's day activities! Whether it is drinking some pink hot chocolate or planning a gift to make each family member feel special, it's the perfect time of year to focus on everyone we love. That's why I love making time for Valentine's day journal prompts! They give my kids the chance to reflect and express their feelings in writing.
Valentine's day journal prompts are a great way to help your kids document their thoughts and feelings in their journals. I love that they can even look back on their journal entries year after year. It helps them develop good journal habits and gives me peace of mind as they improve their writing skills.
Whether is January or February, now is a great time to help your kids start journaling with our Valentine's day journal prompts. If you missed our journal prompts for kids or the January journal prompts, be sure to print them out as well!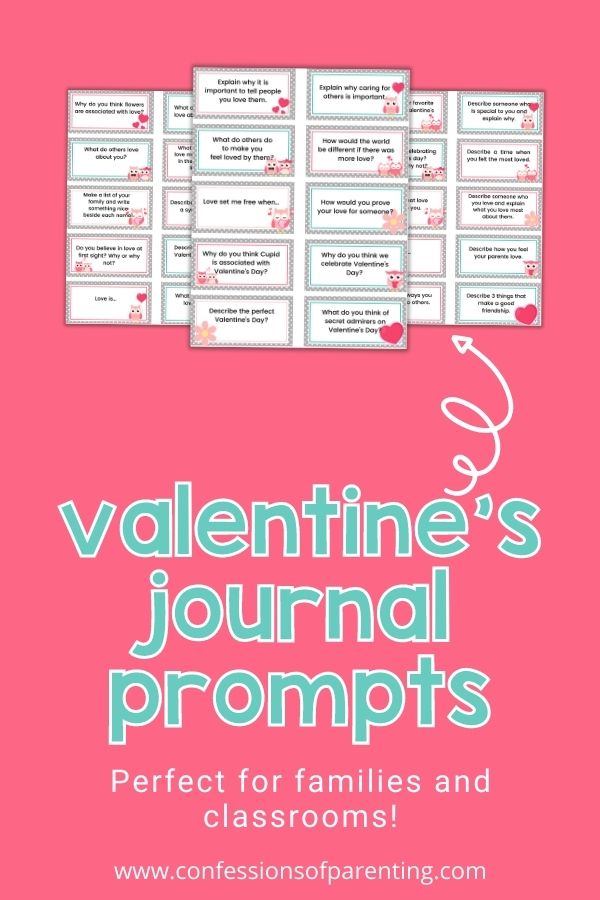 How to Use Journal Prompts
I love Valentine's day journal prompts because you can use them in several different ways. To start, all you have to do is print them out, laminate them for extra durability, and use them over and over again!
You can place the prompts in a basket and have them choose one prompt each day. Whenever you want to use them again, just pull them back out and pass them out. With 50 prompts, there is a new topic waiting each day for your child to write about.
You can also glue the prompts to single pages of a journal or composition book. Once you have glued a journal prompt to each page, you can include a line for them to write the date. That way it's easy to keep track of when it was written and look back on it each year!
Ready to start writing and creating memories this Valentine's day? Scroll down for 50 Valentine's day journal prompts and grab your free printable below!
More Valentine's Fun!
Looking for more fun Valentine's Day activities to do with friends and family? You will want to grab our ultimate Valentine's Day bundle loaded with all kinds of fun activities to help you connect with the ones you love! Use these fun activities at home or in the classroom. This bundle comes with over 80 pages of fun for one incredible price.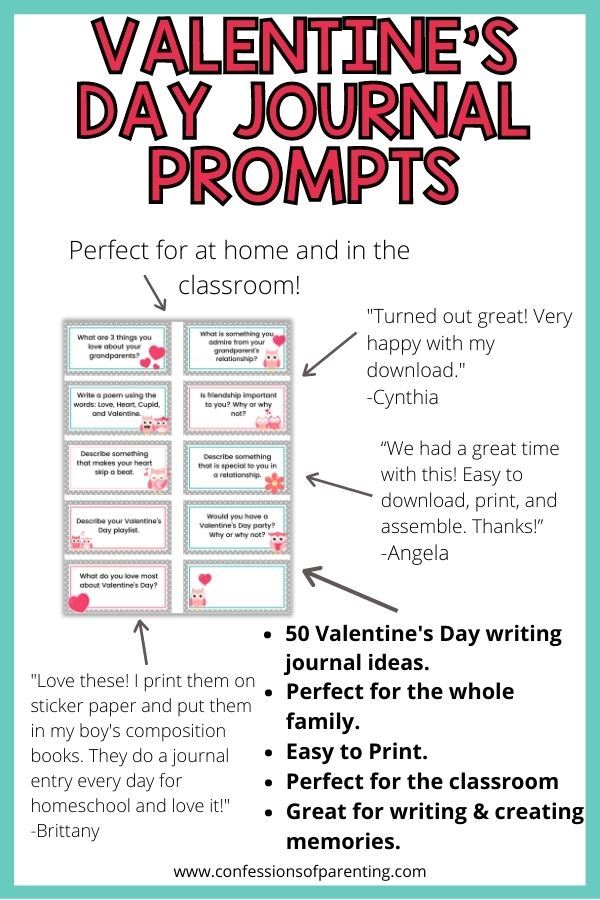 Valentine's Day Journal Prompts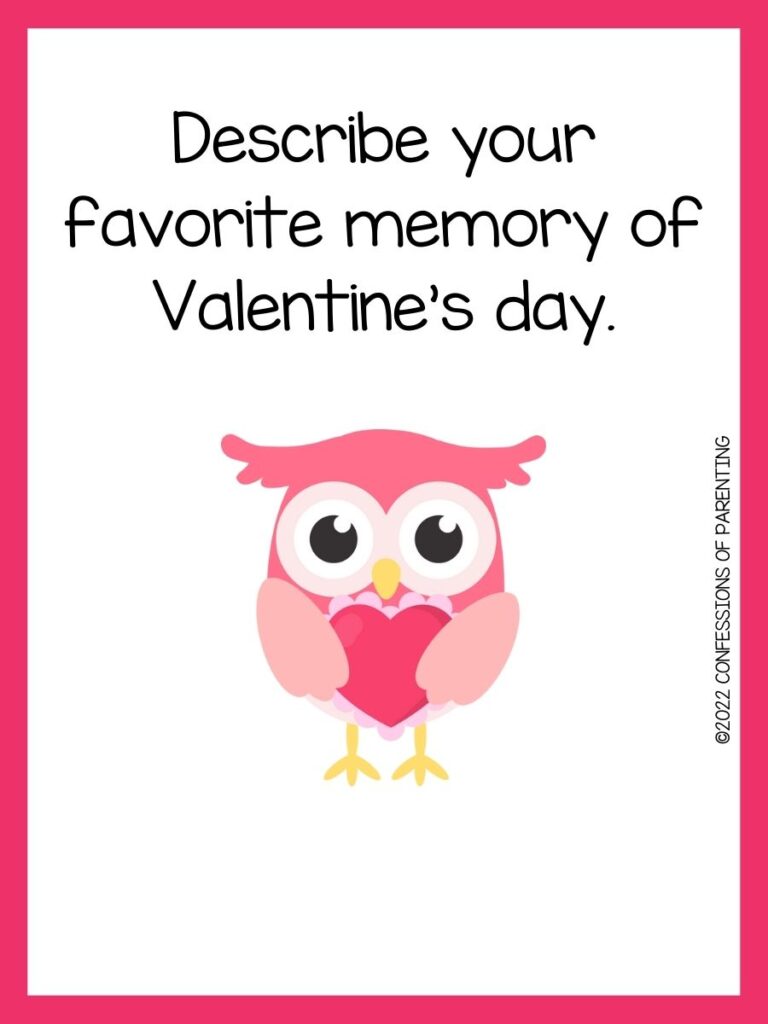 Describe your favorite memory of Valentine's day.
Describe someone who is special to you and explain why.
Do you like celebrating Valentine's day? Why or why not?
Describe a time when you felt the most loved.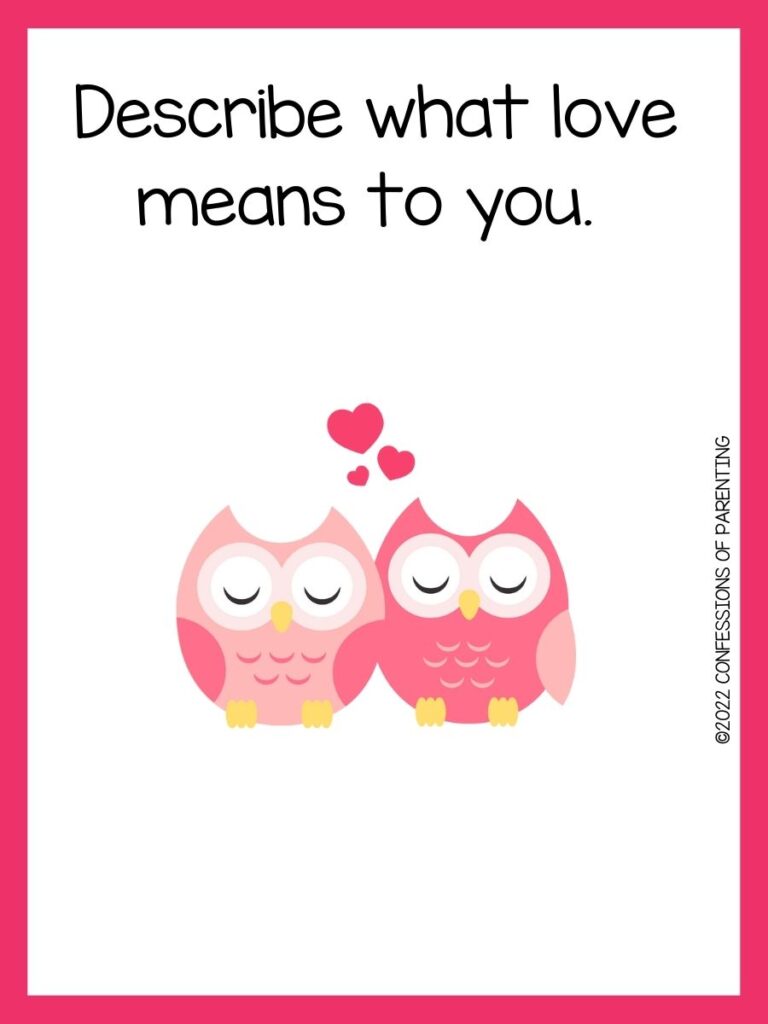 Describe what love means to you.
Describe someone who you love and explain what you love most about them.
I love…
Describe how you feel your parents love.
Describe 3 ways you show love to others.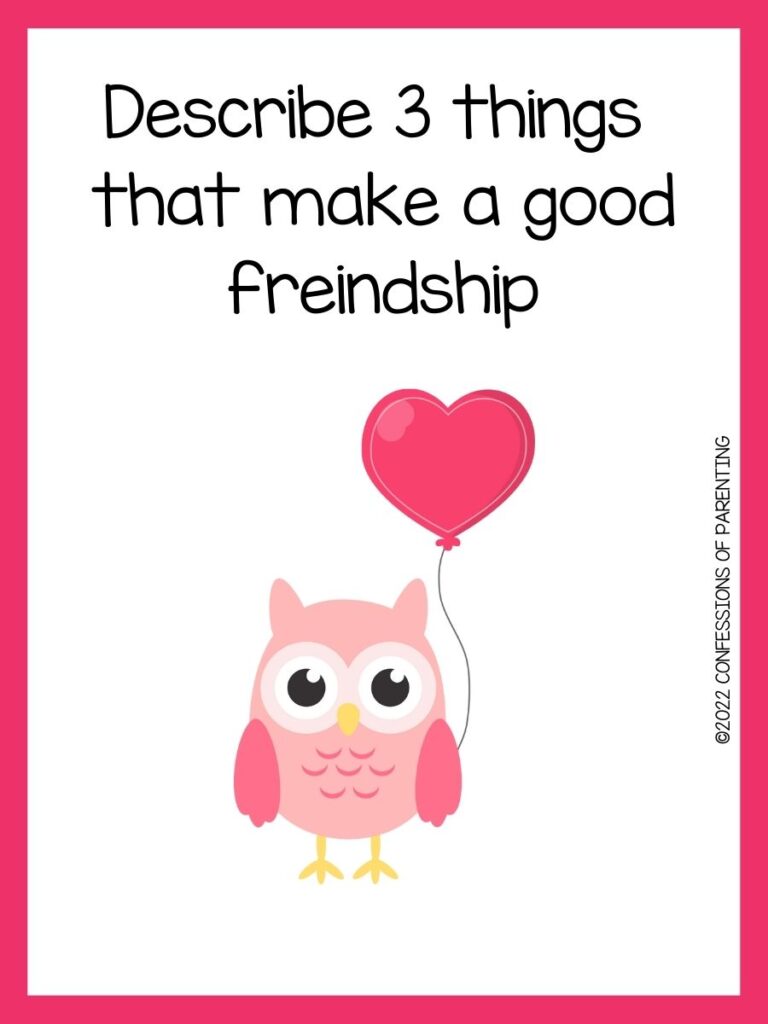 Describe 3 things that make a good friendship.
Explain why it is important to tell people you love them.
Explain why caring for others is important.
What do others do to make you feel loved by them?
How would the world be different if there was more love?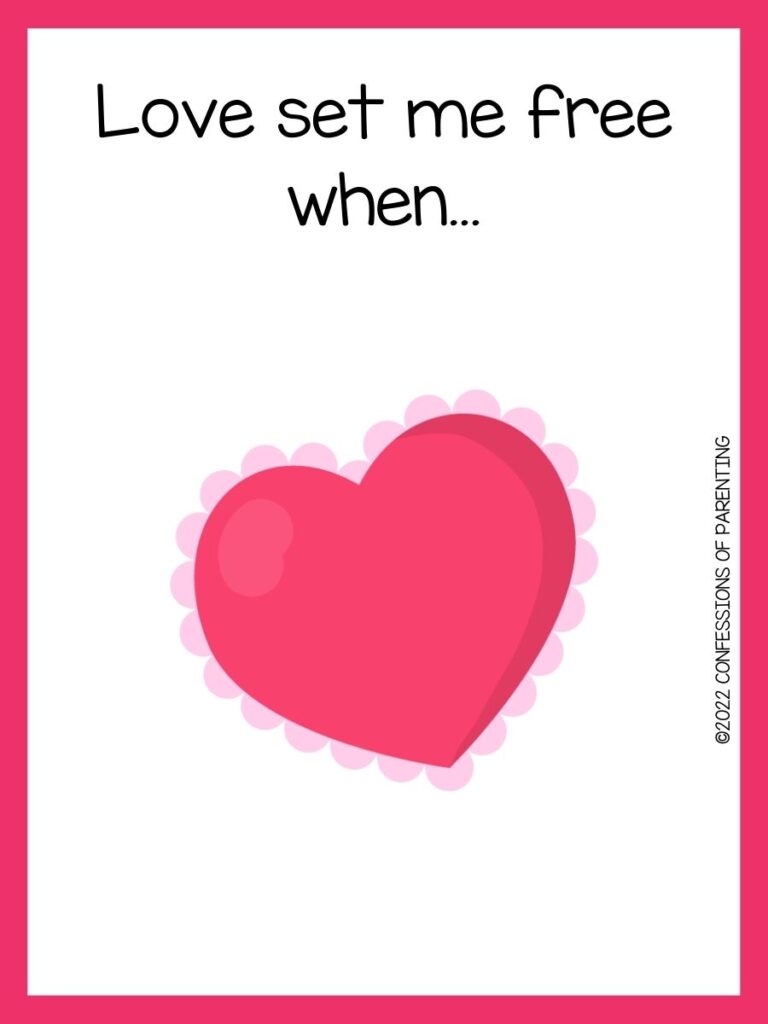 Love set me free when…
How would you prove your love for someone?
Why do you think Cupid is associated with Valentine's Day?
Why do you think we celebrate Valentine's Day?
Describe the perfect Valentine's Day?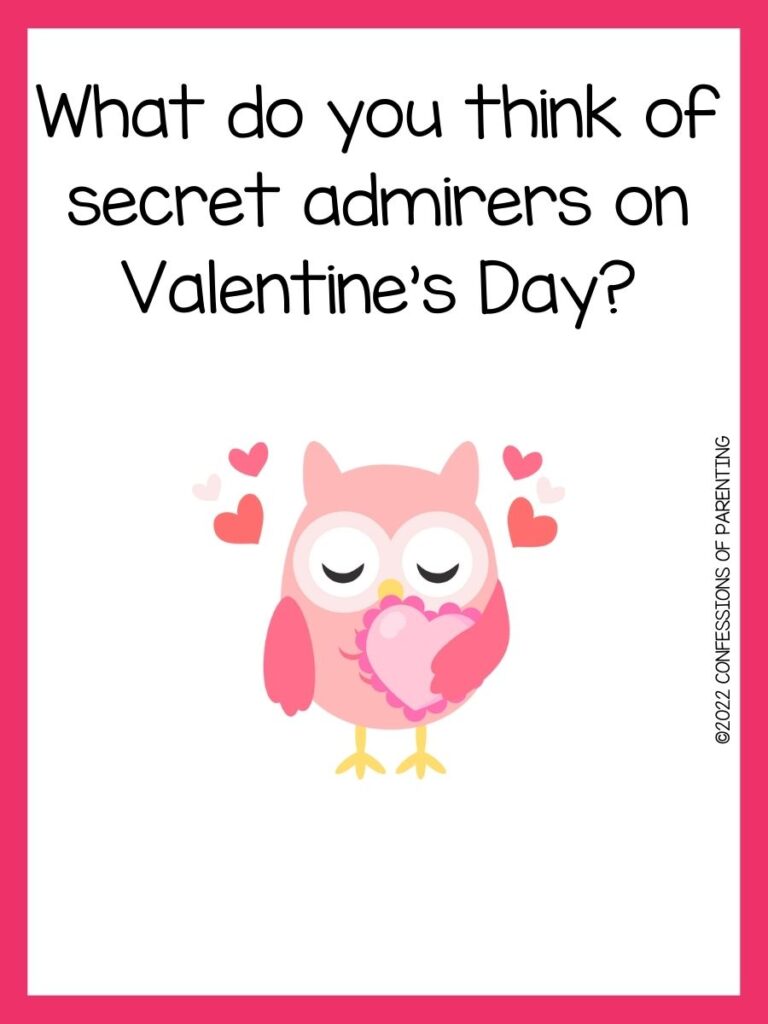 What do you think of secret admirers on Valentine's Day?
Why do you think flowers are associated with love?
What are 5 things you love about yourself?
What do others love about you?
What are 3 things you love more than anything in the world and can't live without?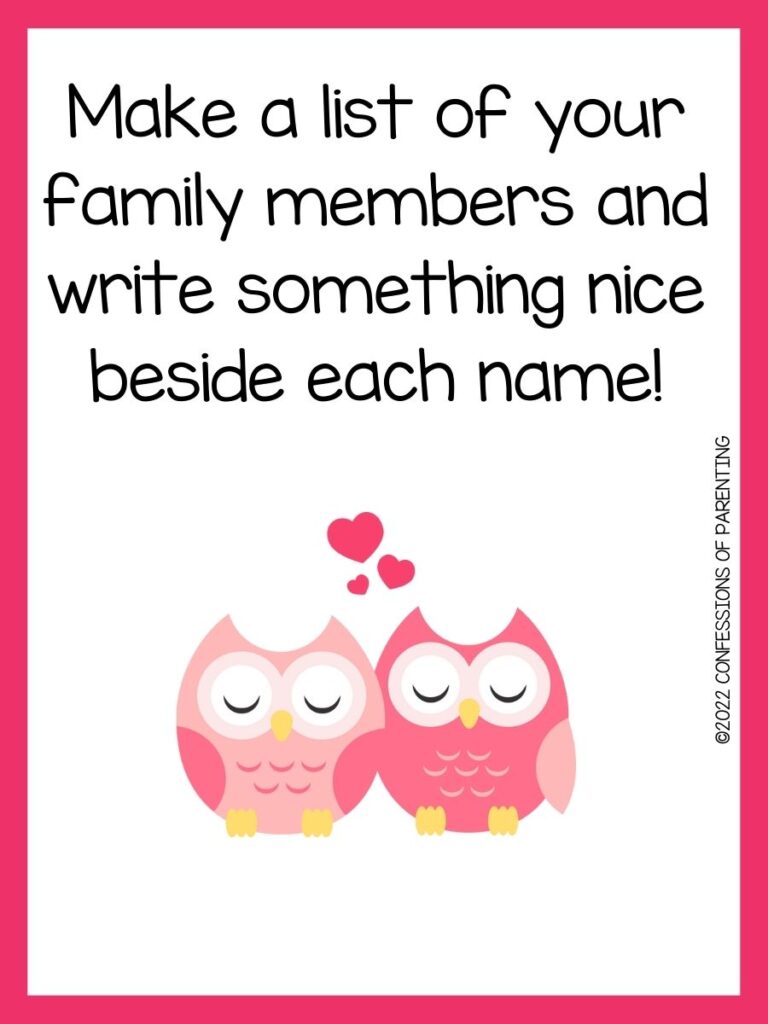 Make a list of your family members and write something nice beside each name!
Describe why hearts are a symbol of love.
Do you believe in love at first sight? Why or why not?
Describe the ultimate Valentine's Day dinner.
Love is…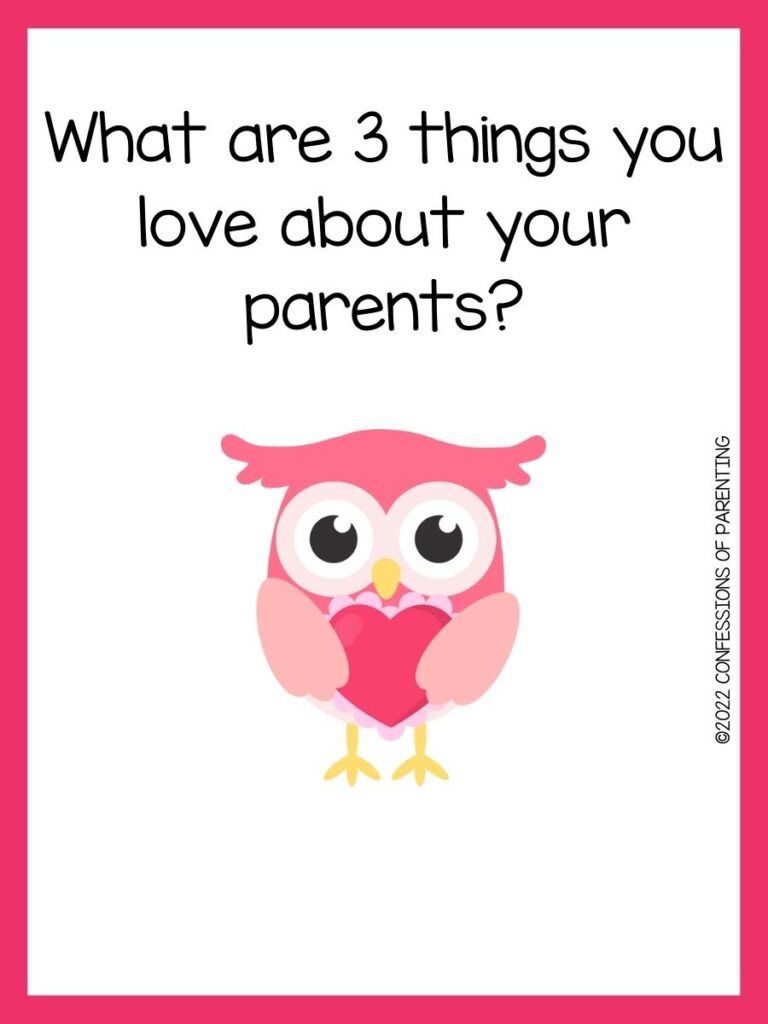 What are 3 things you love about your parents?
What are 3 things you love about your grandparents?
What is something you admire from your grandparent's relationship?
Write a poem using the words: Love, Heart, Cupid, and Valentine.
Is friendship important to you? Why or why not?
Describe something that makes your heart skip a beat.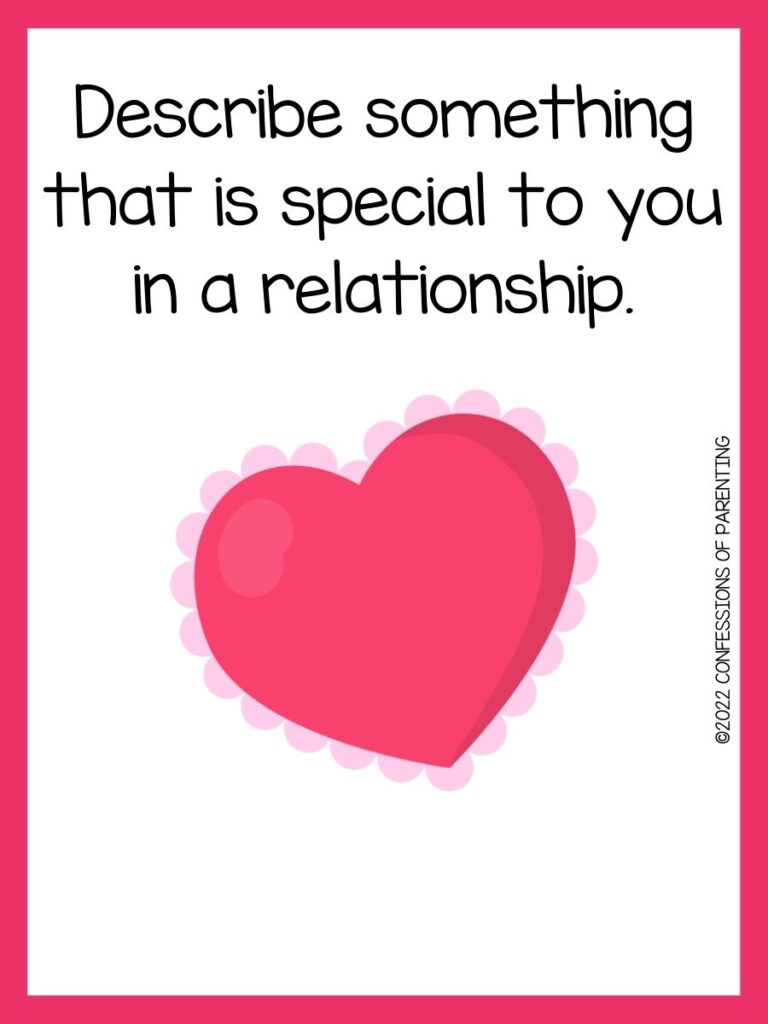 Describe something that is special to you in a relationship.
Describe your Valentine's Day playlist.
Would you have a Valentine's Day party? Why or why not?
What do you love most about Valentine's Day?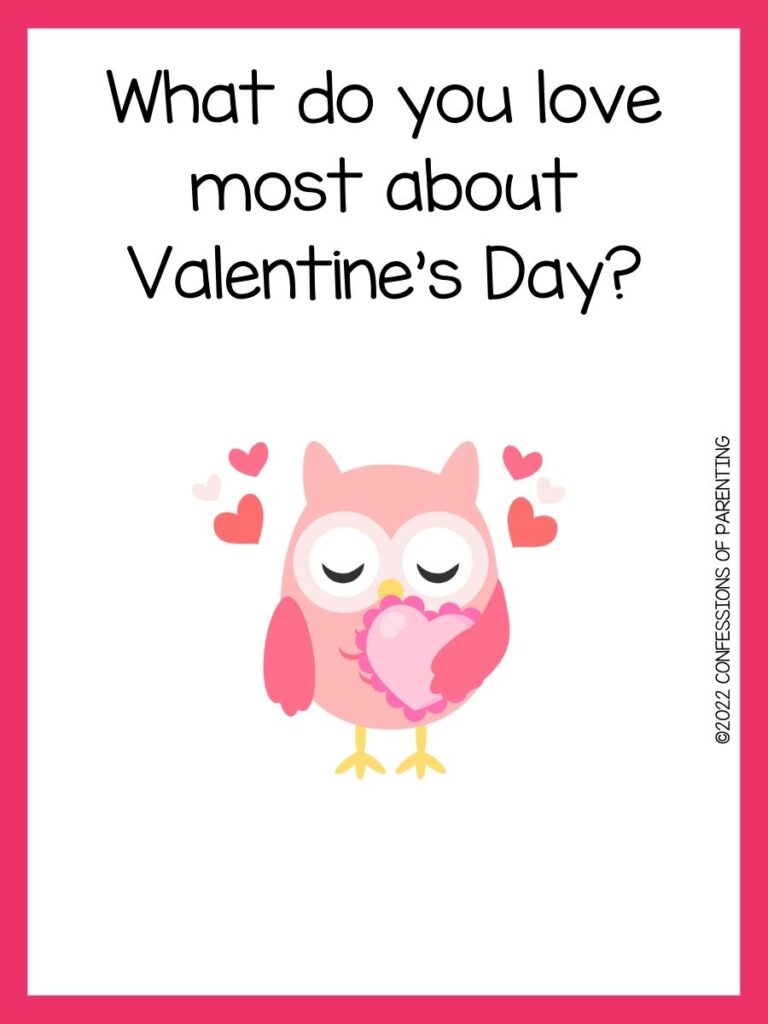 What is your favorite Valentine's day journal prompts? Share in the comments!
Check out these other writing prompts!