Emojis are a whole language in itself. Our Halloween Emoji Game uses the universal language of emojis to conjure up some Halloween fun! The entire family can play this Halloween Emoji Game, from the oldest vampire to the littlest witch or wizard!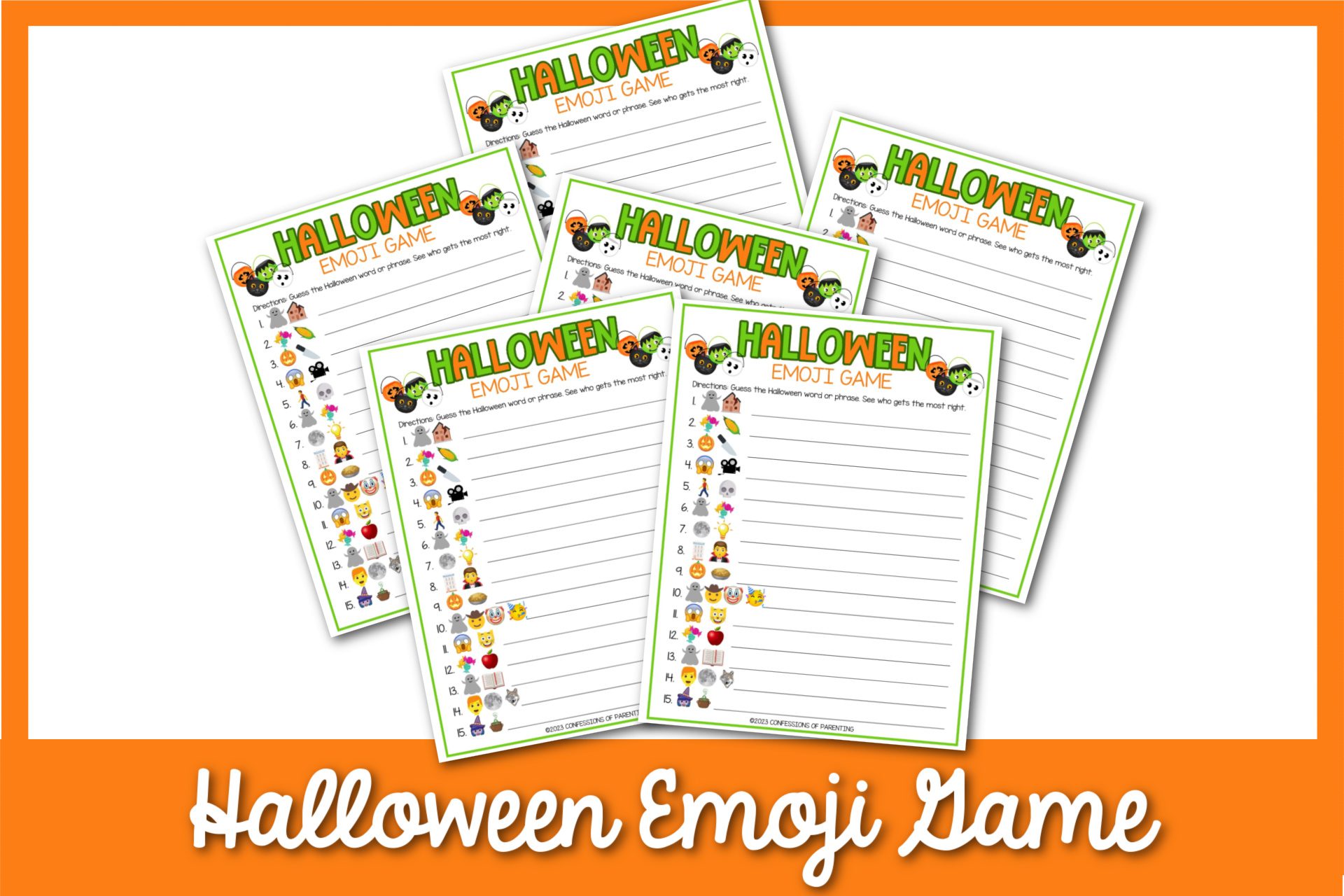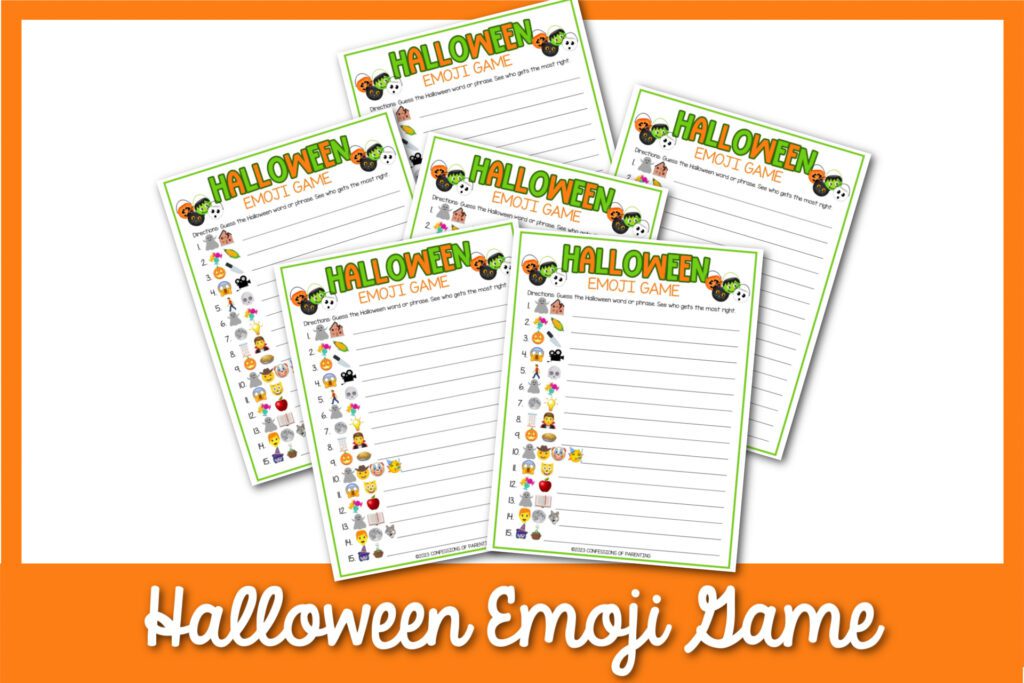 Halloween is such a fun time of year! My kids love dressing up, spooky treats, and, of course, all the candy! Halloween parties are one of our favorite parties because of all the spooky themed activities and games.
Some of our favorite Halloween games are Halloween Scattergories, Halloween Scavenger Hunt and Halloween This or That. Add a Halloween Monster Cake and you have a party!
This Halloween Emoji Game will definitely be added to that list! My kids had so much fun trying to figure out all the phrases based on only emojis.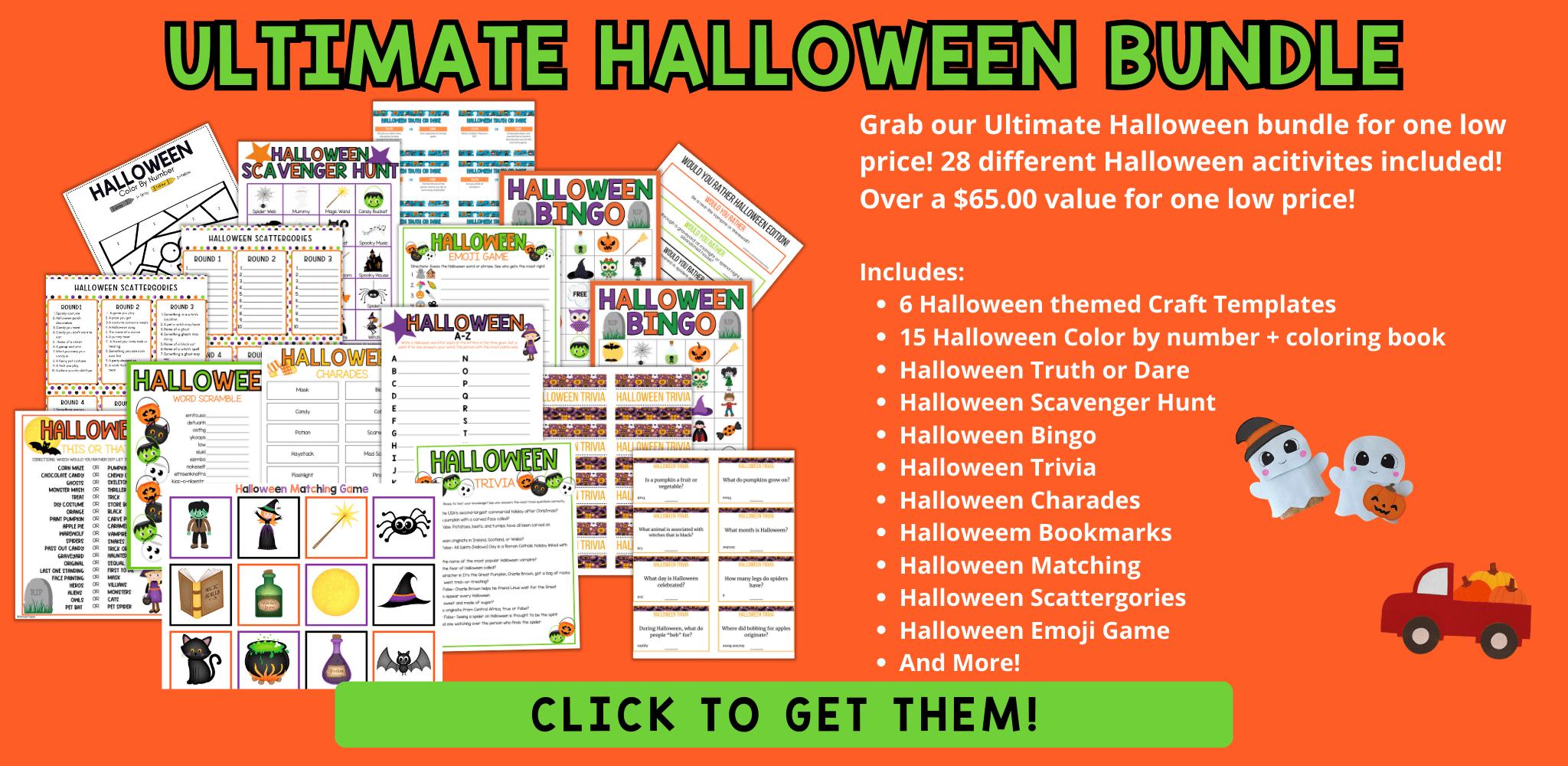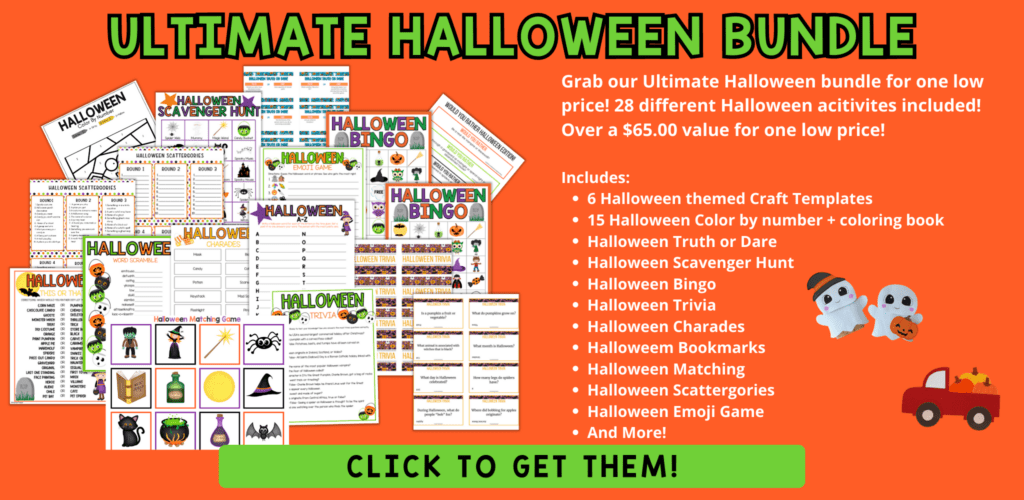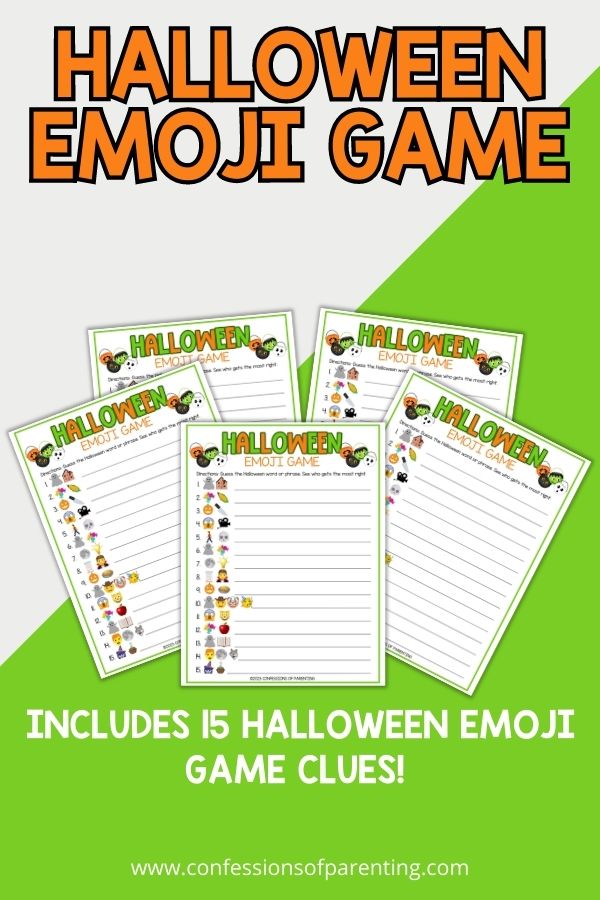 How to Play Halloween Emoji Game
There are so many ways to play the Halloween Emoji Game.
You can all work together to figure out the phrases, or you can race to see who can finish first! Work together in teams to finish before the other team, or race head to head to figure out each phrase game show-style. There are so many ways to play!
Turn it into a game show! Set up an envelope with each emoji phrase and take turns racing to figure out what each phrase means. You can make it even trickier by cutting the emojis apart and having contestants rearrange them to create the phrase.
Turn the emoji phrases into a scavenger hunt! You can print out all the emoji phrases and hide them around the room. Tell your players how many they need to find and have them race to gather the phrases and decipher what they mean.
If your family loves the Halloween Emoji Game as much as mine does, you're definitely going to want to check out our list of Emoji Riddles, or play a game of Emoji Charades.
Benefits of Playing Emoji Games
There are so many benefits to playing games as a family, but emoji games have so many specific benefits.
Emoji games help kids learn to decipher and develop critical thinking skills.
Kids learn to work together as a team and take turns.
Emoji games also help kids to improve image recognition.
Kids develop concentration, and work on attention span.
How to Make Halloween Emoji Game More Fun
There are so many ways to make this game fun for the whole family.
Have a prize! Add a little excitement by having a prize for the winning team or player. This could be anything! A Halloween themed toy, a bag of candy or a spooky Halloween treat would be perfect.
Have players come up with their own phrases! It can make the game even more fun if players come up with their own phrases. Kids are really savvy with emojis and will probably come up with some fun phrases of their own.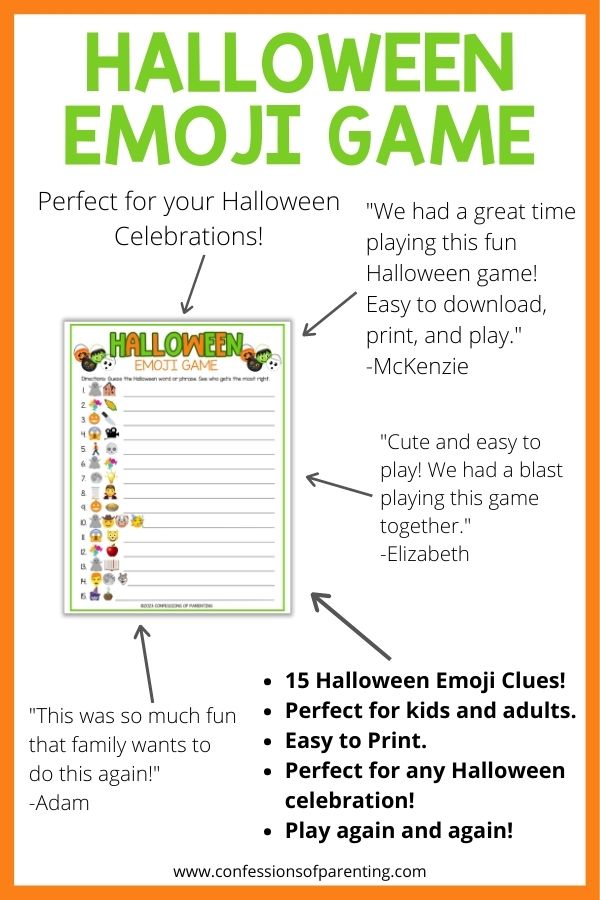 Printable Halloween Emoji Game
Think this Halloween Emoji Game is a great fit for your family? I definitely hope so! You can get the printable version by joining our mailing list below. If you're not ready to jump on our email list, you can purchase the printable here. We hope you love it as much as we do!
Halloween Emoji Game
Haunted House
Candy Corn
Pumpkin Carving
Scary Movie
Walking Dead
Trick or Treat
Moonlight
Hotel Transylvania
Pumpkin Pie
Halloween Party or Costume Party
Scaredy Cat
Candy Apple
Ghost Story
Werewolf
Witch's Brew
Do you have any other Halloween Emoji phrases you want us to try to figure out? Leave them in the comments!
How Do I access my free printables?
Fill in the form above. You will receive an email in your inbox. If you don't see it, check your spam folder! You will then click to confirm your subscription. Once confirmed, you will be sent an email with your free printable.
How Do I Print a PDF?
You'll need a program that supports PDFs. Adobe Acrobat is a great option. Open the program, click File, then print. Select your printer and the number of copies you want to print. Be sure you click double-sided if you want it to print on both sides.
Can I resell these?
You may not resell any printable found on our website or in our resource library. You may use them for class parties, at church, at home, or in the classroom. You may get these printed at an office supply store or copy center at your own expense.