Christmas is a special time of year to celebrate with your family, so of course, it is the perfect occasion to make a special dinner to share! These Christmas lamb recipes are one of a kind and will wow your guests this holiday. Be sure to search the list for your favorite to make this year!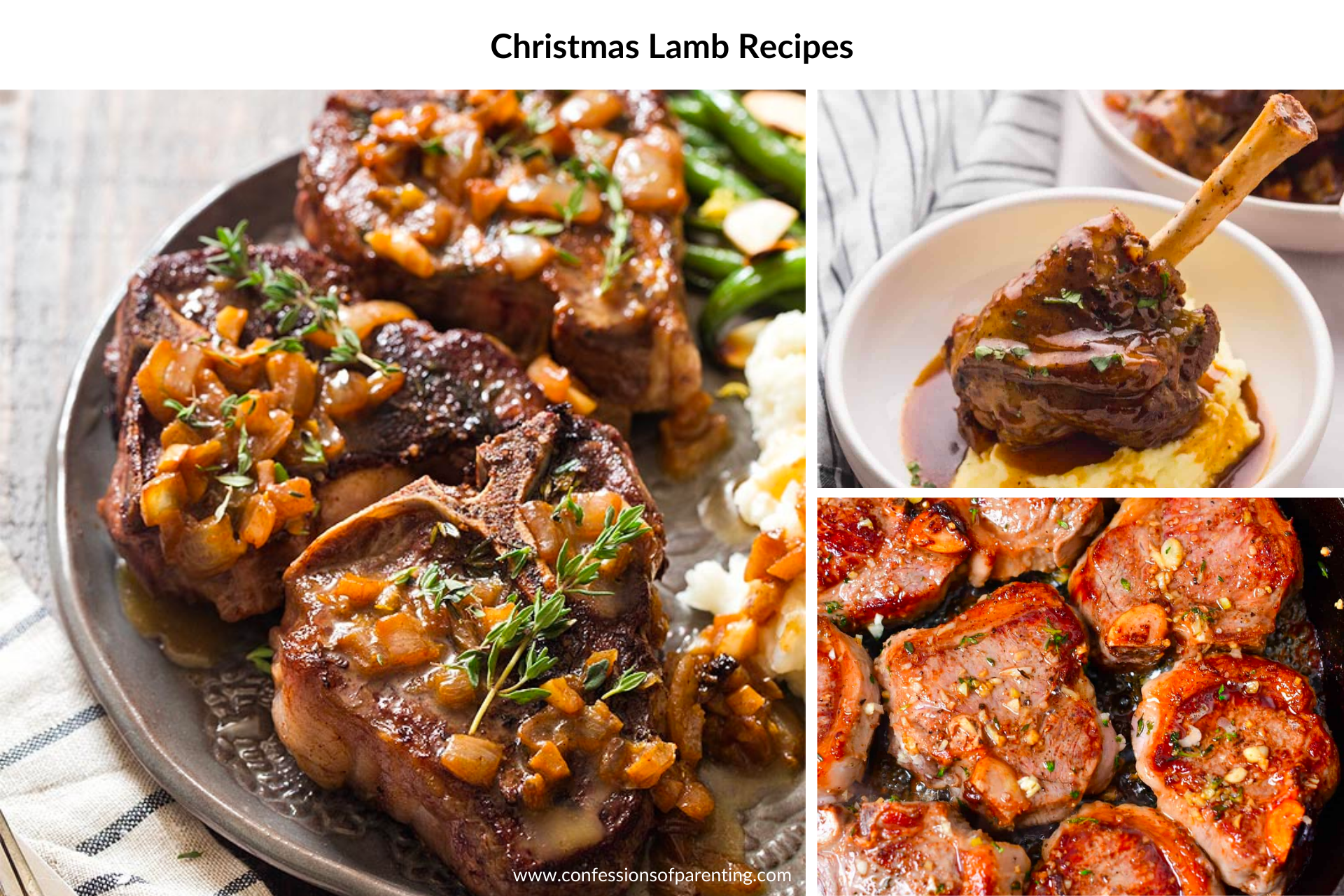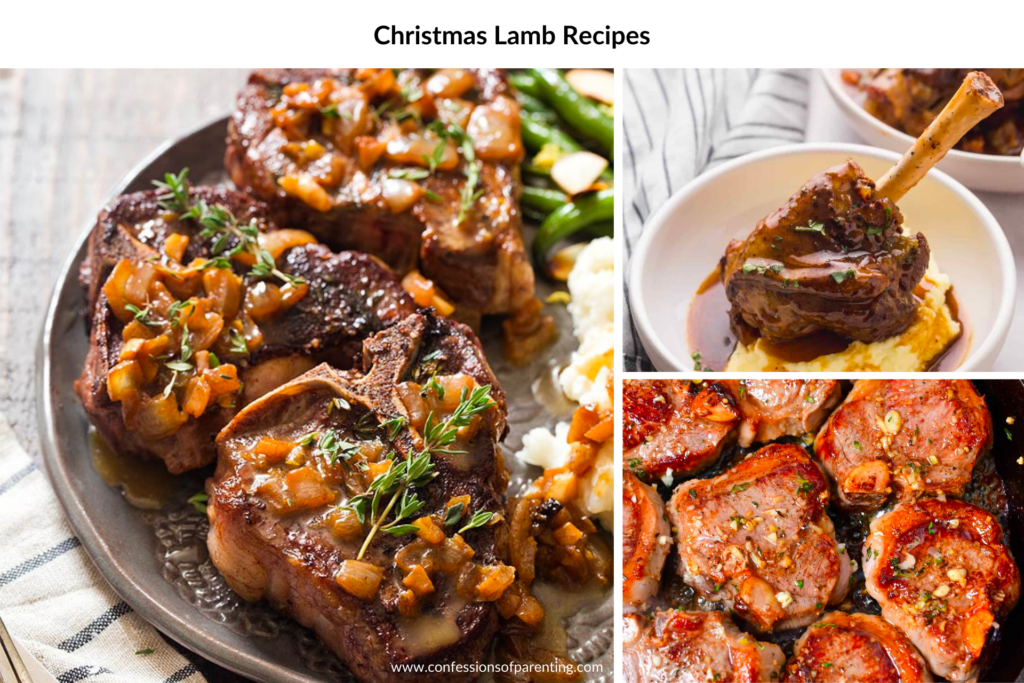 In Australia Lamb is a tradition around the holidays so I thought it was only fitting to bring their special tradition to the United States with these Christmas Lamb Recipes. If you have been wanting to try something a little different this year, now is the time with these delicious lamb recipes that will certainly impress!
Is Lamb Difficult to Cook?
In the United States lamb is not commonly cooked with, this makes it seem more difficult to cook than other types of meat. Cooking lamb, when following a good recipe, it actually is fairly easy to cook. The thing you want to worry about the most is the meat being too tough or too dry. If you can avoid this, then you will have a delicious Christmas Lamb recipe to enjoy.
What is the best cut of lamb to cook with?
The leg and rack are known to be the most tender cuts of the lamb. These do taste the best when roasted. Tougher parts of the lamb that are also used in cooking are the shank and shoulder. Most often these are used in stews.
What temperature do you cook meat to?
You want to be sure that you cook your lamb long enough. An internal temperature of 140 degrees is rare, 160 degrees is medium, and 170 degrees is well done. Use a digital meat thermometer to get the cook on the meat just right.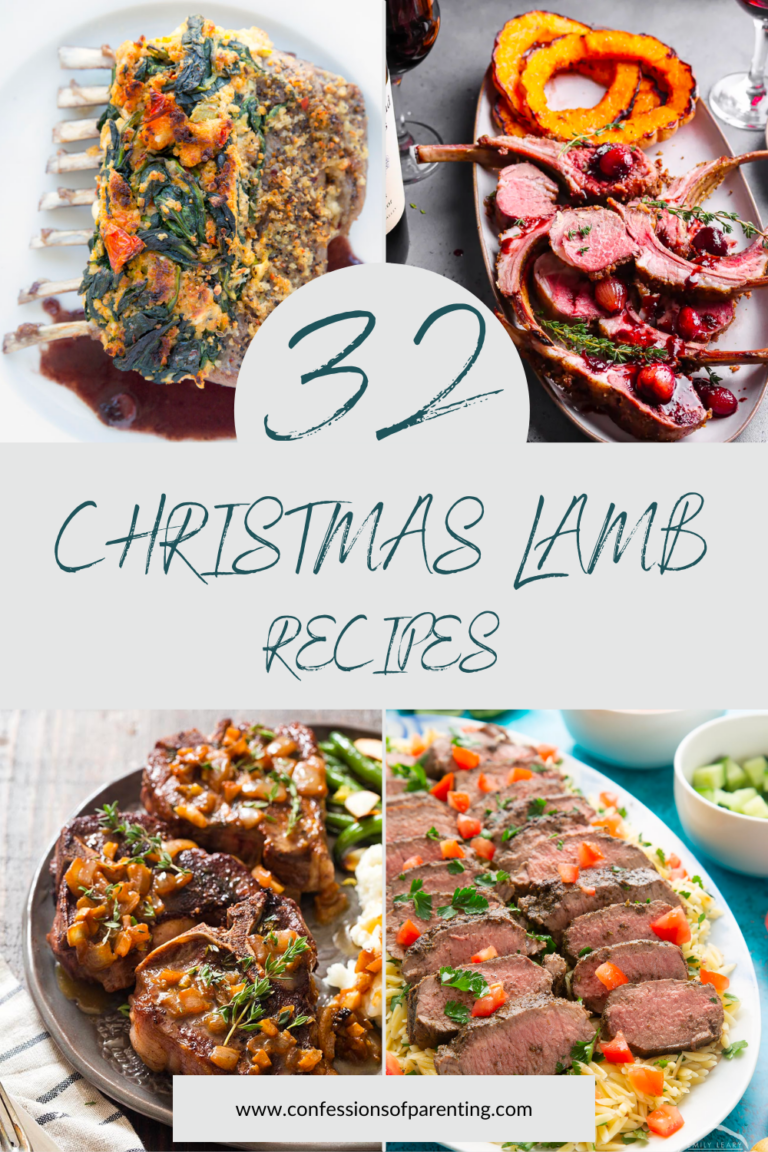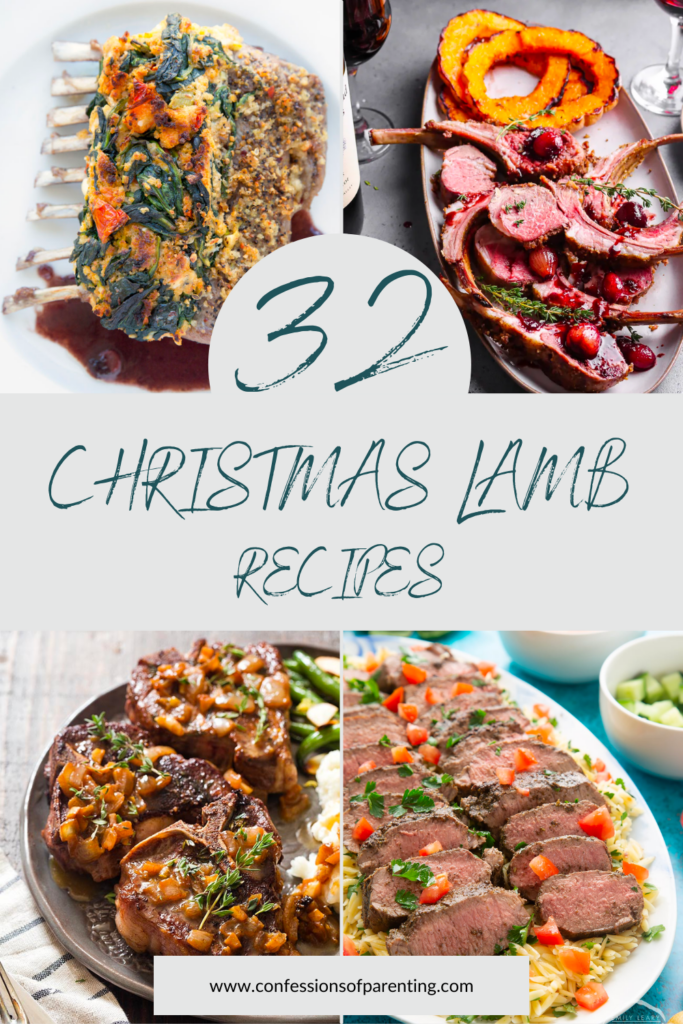 Christmas Lamb Recipes
These Christmas lamb recipes are some of our favorites from all our favorite food bloggers!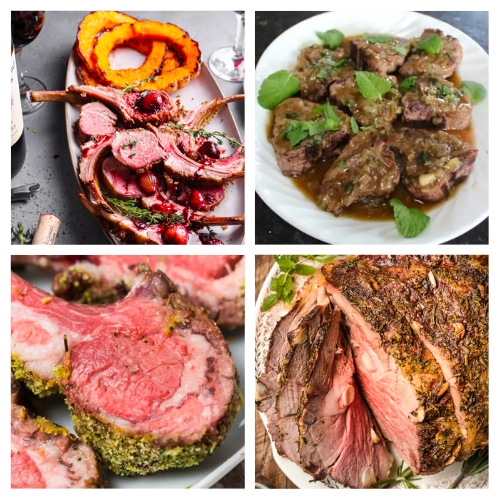 Walnut Crusted Lamb Chops by Worldly Treat
Lamb Chops Recipe with Mint & Shallot Sauce by Housewives of Frederick County
Roasted Rack of Lamb by Keto Focus
Easy Lamb Roast by Neighbor Food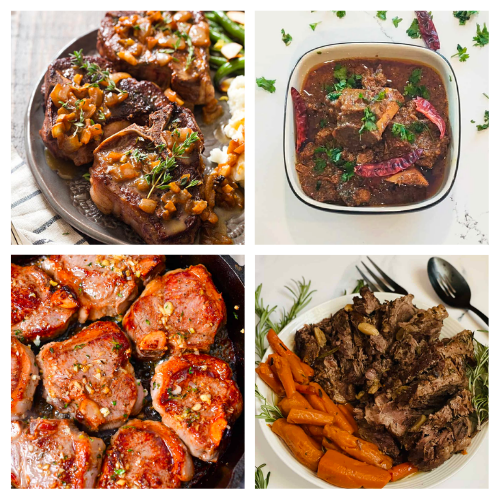 Lamb Chop Dinner For Two by Homemade in the Kitchen
Authentic Lamb Curry Recipe – Rogan Josh by This Mom is on Fire
Lamb Chops by Will Cook for Smiles
Pressure Cooker Leg of Lamb by Tasty Oven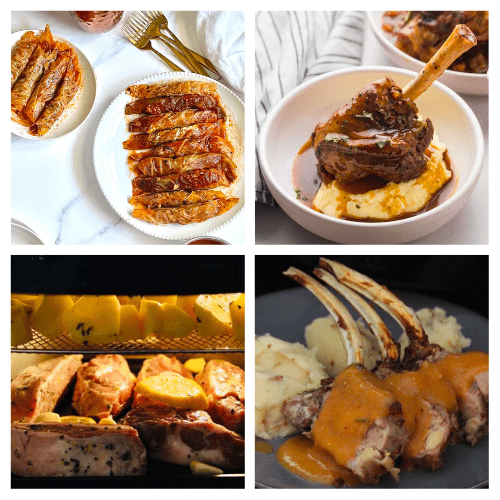 Instant Pot Cabbage Rolls by Tasty Oven
Instant Pot Lamb Shanks by Little Sunny Kitchen
Air Fryer Oven Greek Lamb Chops by Recipe This
Air Fryer Rack Of Lamb by Recipe This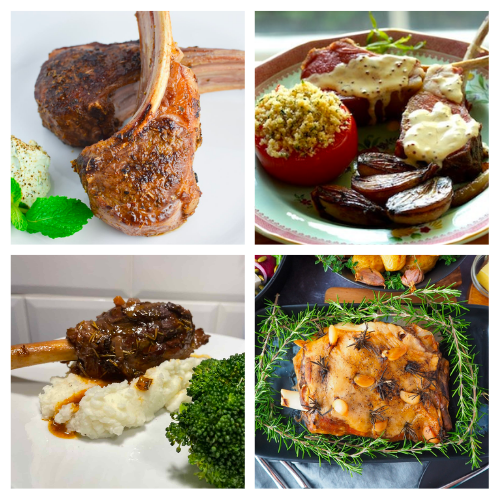 Roasted Lamb Chops with Mint Goat Cheese by The Dizzy Cook
Slow Roasted Lamb Chops with Tarragon Mustard Sauce by Entertaining with Beth
Red Wine Braised Lamb Shanks by Aqueena The Kitchen
Slow Cooker Lamb Shoulder by The Aussie Home Cook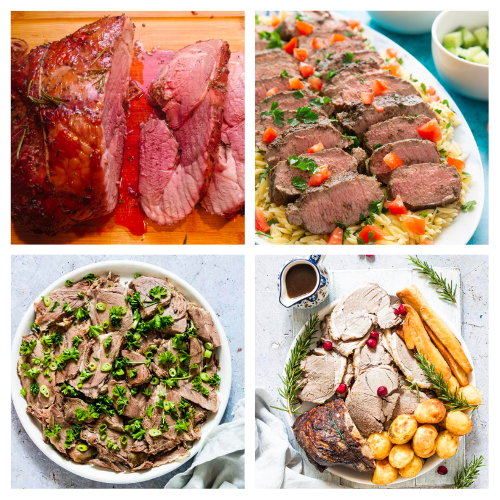 Smoked Boneless Leg of Lamb by Whatsmoking
Herby lamb with Orzo by Emily Leary
Instant Pot Lamb Shoulder (Dump And Start) by Recipes from a Pantry
Roast Lamb by Recipes from the Pantry
Rack of Lamb with Red Bell Pepper Butter Sauce (Oven, Air Fryer or BBQ) by Christina's Cucina
Garlic and Herb Crusted Rack of Lamb by Dishes with Dad
Leg Of Lamb With Fresh Mint Sauce by What A Girl Eats
Stuffed Rack of Lamb – Restaurant Style Cooking at Home by Ask Chef Dennis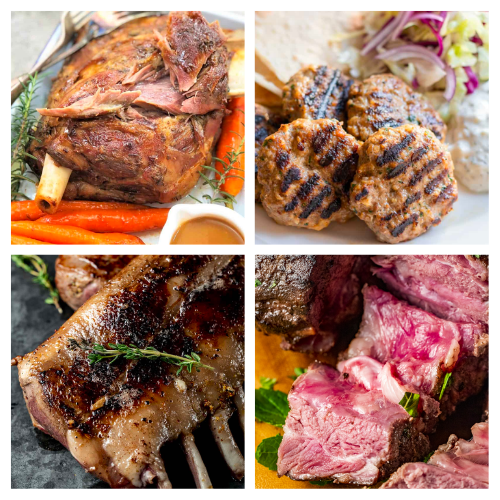 Amazing Slow Cooked Pulled Lamb Shoulder by Chef Not Required
Grilled Lamb Kofta- Izgara Kofte by Cooking Gorgeous
Sous Vide Rack of Lamb by Went Here 8 This
Sous Vide Lamb Shoulder by Went Here 8 This
Braised Lamb Shanks with Balsamic by The Family Food Kitchen
Lamb Loin Roast Recipe (Pomegranate Sauce) by Healthy World Cuisine
Boneless Leg of Lamb Roast by My Weekly Meal Plans
Slow Cooker Lamb Barbacoa by Muy Bueno