Being a mom can be difficult at times running here to there and everywhere, but these 10 busy mom hacks it can help make your life easier.
This post is sponsored by Member's Mark Brand 2-ply Facial Tissue. All opinions are my own.
10 Busy Mom Hacks to Make Life Easier
Do you ever feel like you are always on the go?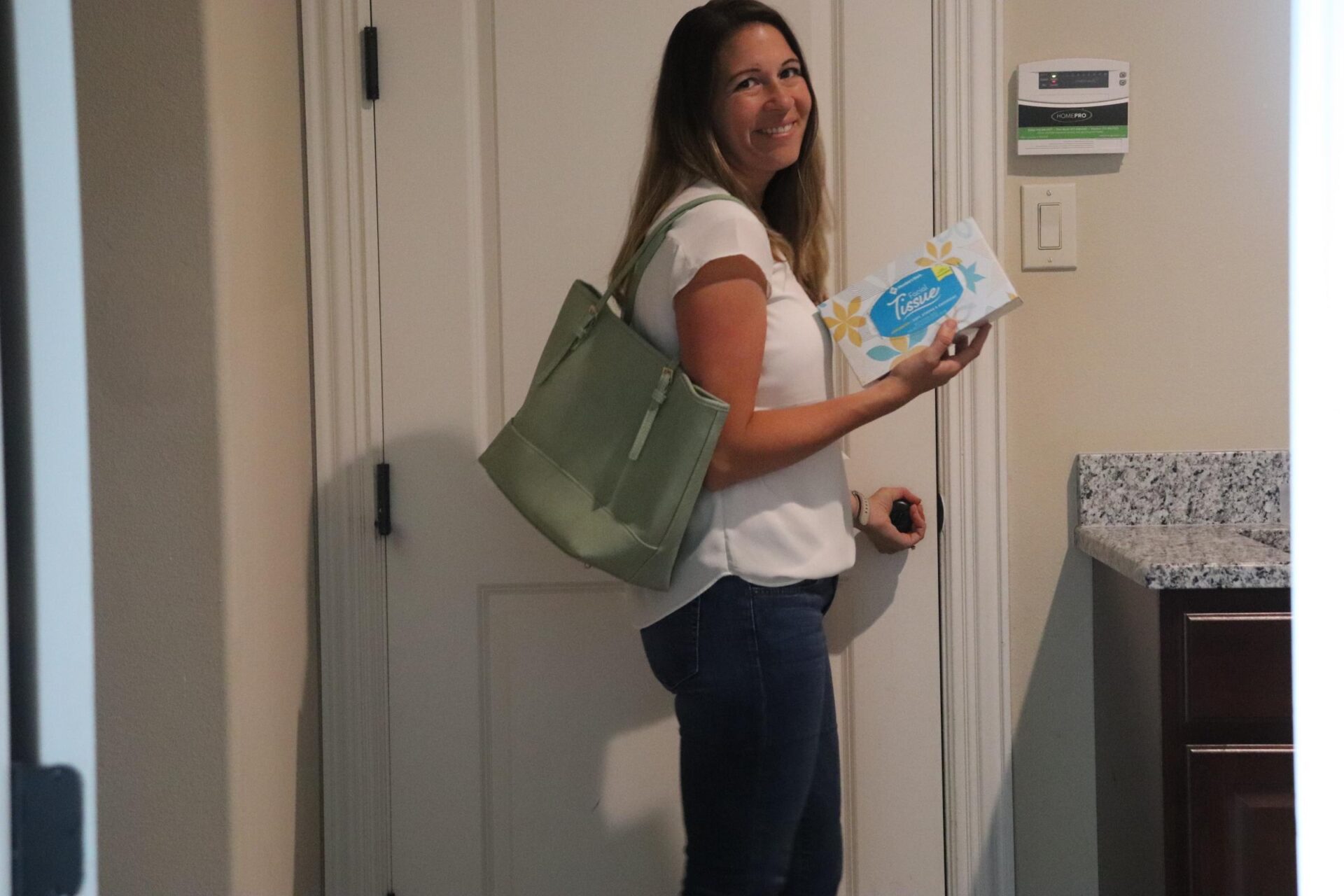 Between music lessons and sports practices, PTO meetings, and everything else your family is involved in you might be feeling drained just thinking about your to do list.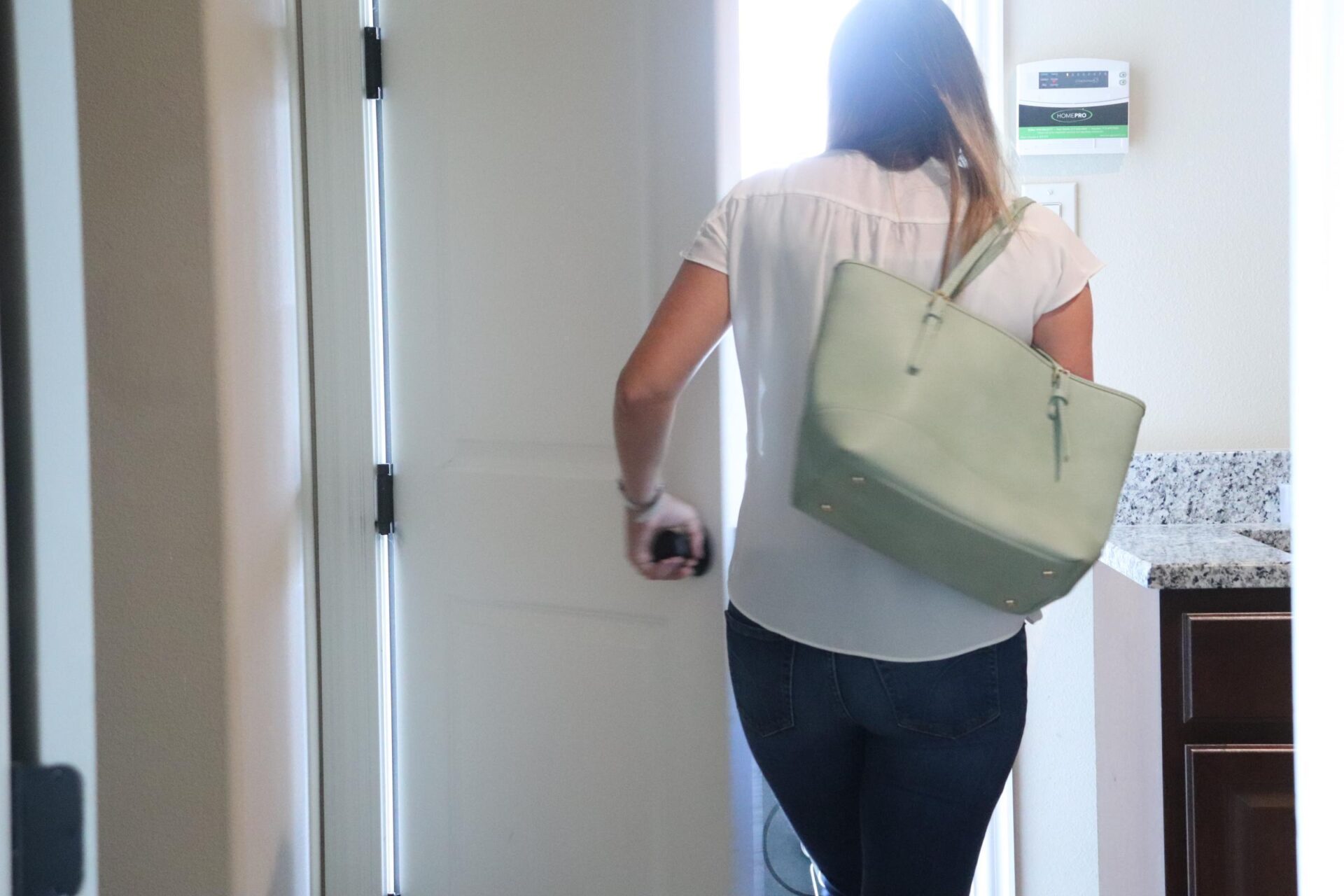 As busy moms we are always looking for ways to make life a little bit easier, because let's be real -sometimes being a mom is hard.
So we are sharing 10 busy mom hacks to make your life easier as an on-the-go mom.
10 Life Hacks for Busy Families
A Load of Laundry Every Morning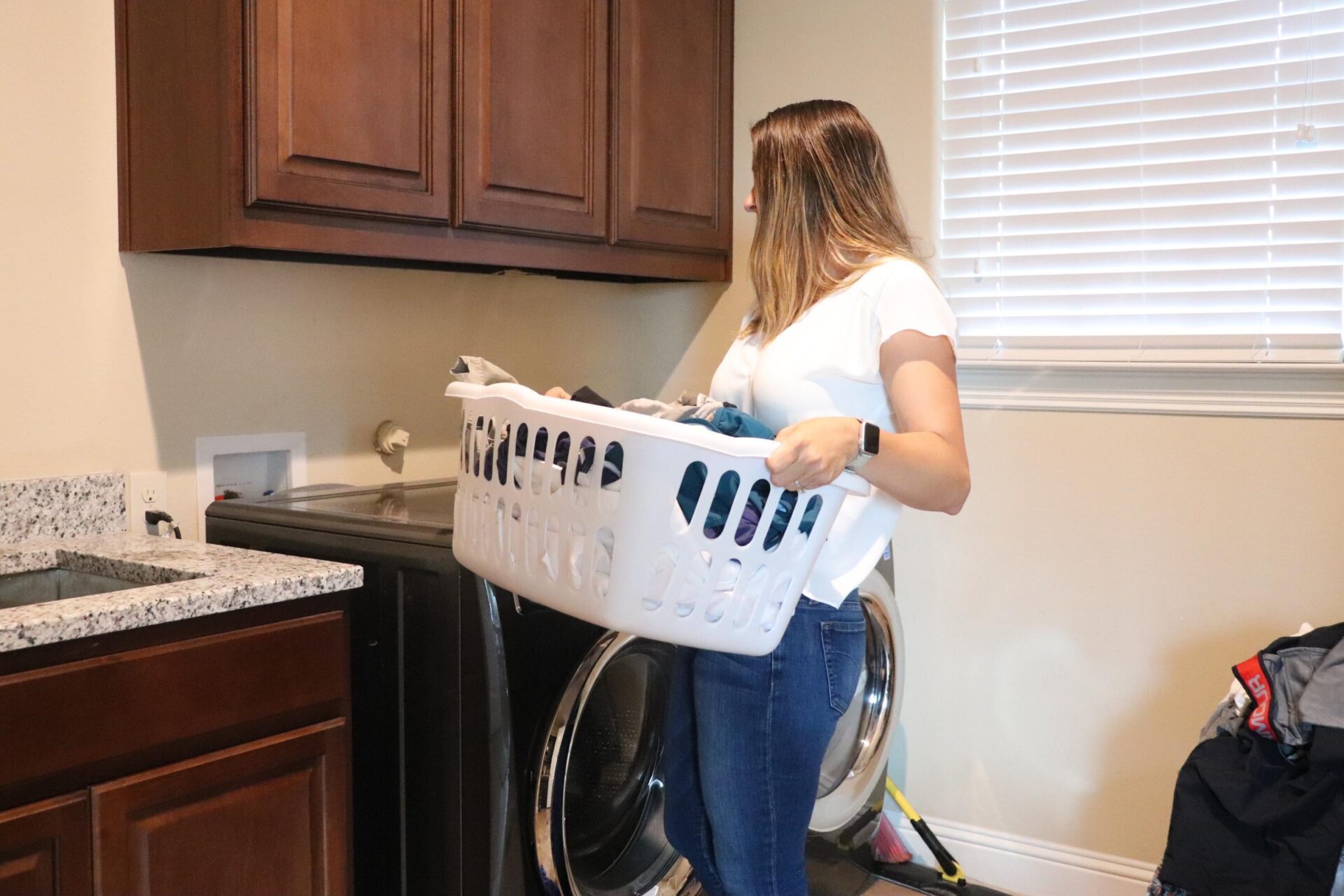 Life hacks for busy families start early each day. Before everyone else is up I take a few minutes for me to meditate and read, then I get my day started.
It starts with getting a load of laundry started every morning. This is my secret weapon as a busy mom to stay on top of laundry.
By the time the kids are up, the first load of laundry is washed and headed into the dryer before the day gets busy. With this busy mom life hack, by 9 AM you will have one load of laundry washed, dried, and folded. How is that for a mom win?
Clean Smudges
Usually, in the morning we are racing out the door to school on time.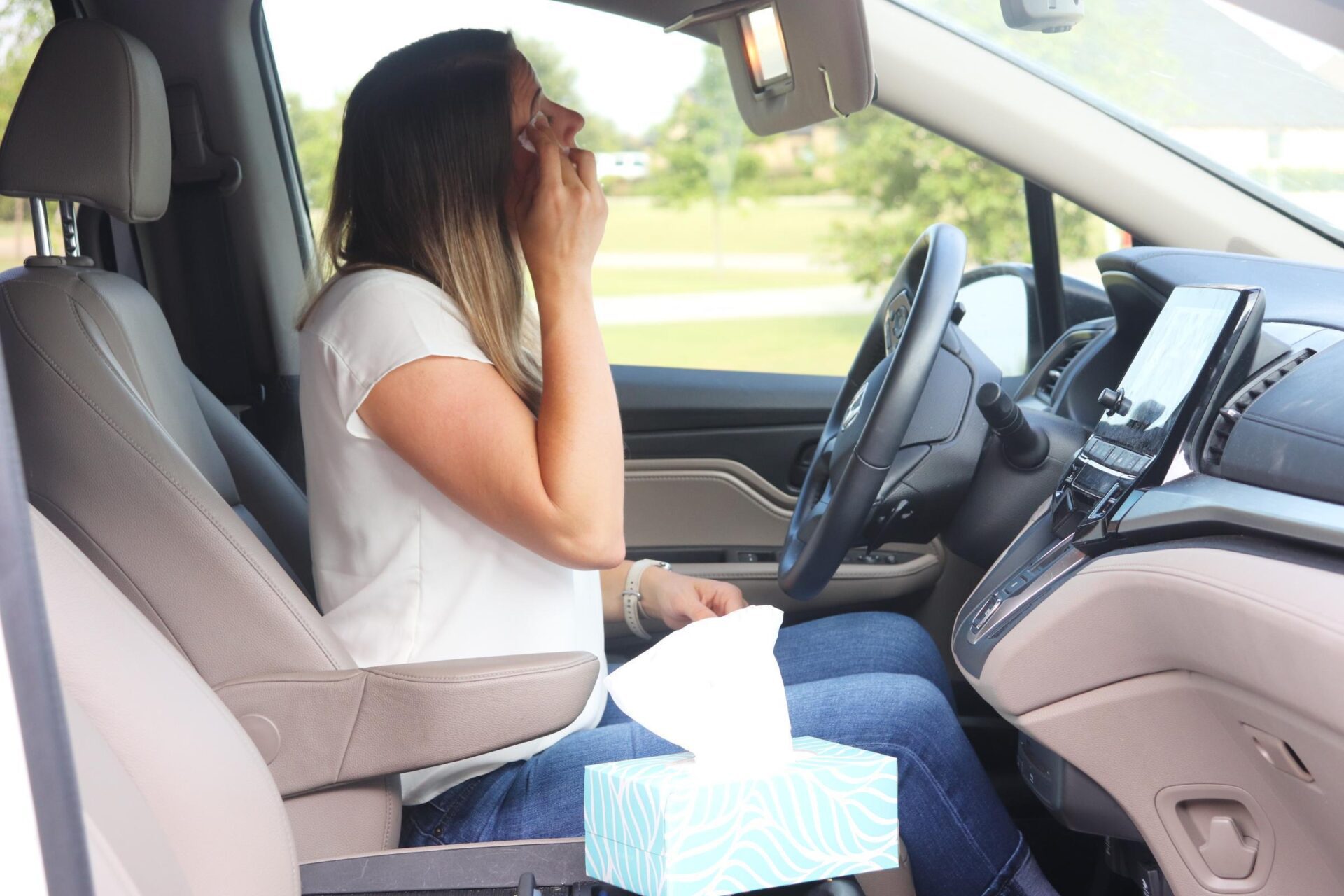 you ever gotten in the car only to realize you have mascara still on your face?
This is a daily occurrence for me, I swear.
Thank goodness I always have a box of Member's Mark Brand 2-ply Facial Tissue in my car so that I can grab one and get that unwanted makeup off my face.
Help Classrooms the Easy Way!
As a busy mom, and a mom to littles I don't have time to volunteer in all the kids' classrooms. I wish I could, but I can't…
So one busy mom hack that totally works to feel like I am still helping the school is to help stock the classrooms and donate supplies.
My number one favorite thing to donate is Member's Mark Brand 2-ply Facial Tissue, which are ink, fragrance, and lotion free, followed by disinfecting wipes, and hand sanitizer.
By donating supplies I am doing my part to help how I can and to help fight the spread of germs by making sure the classrooms always have enough facial tissue to go around.
Wipe Away Tears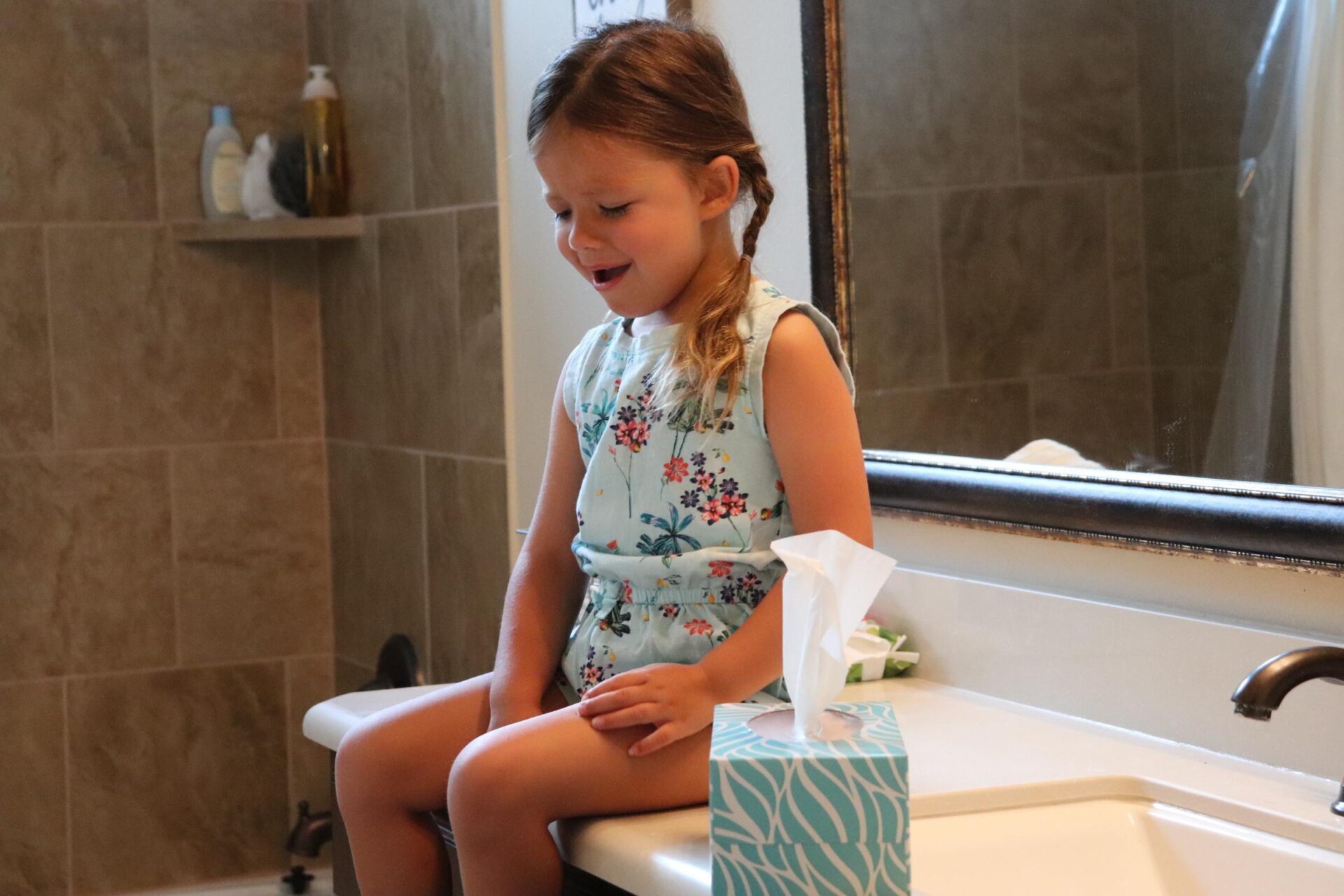 Once the big kids are off to school the littles and I head home to play. And of course, you can't have a 4 year old and a two year old without a few hair pulls and scratches.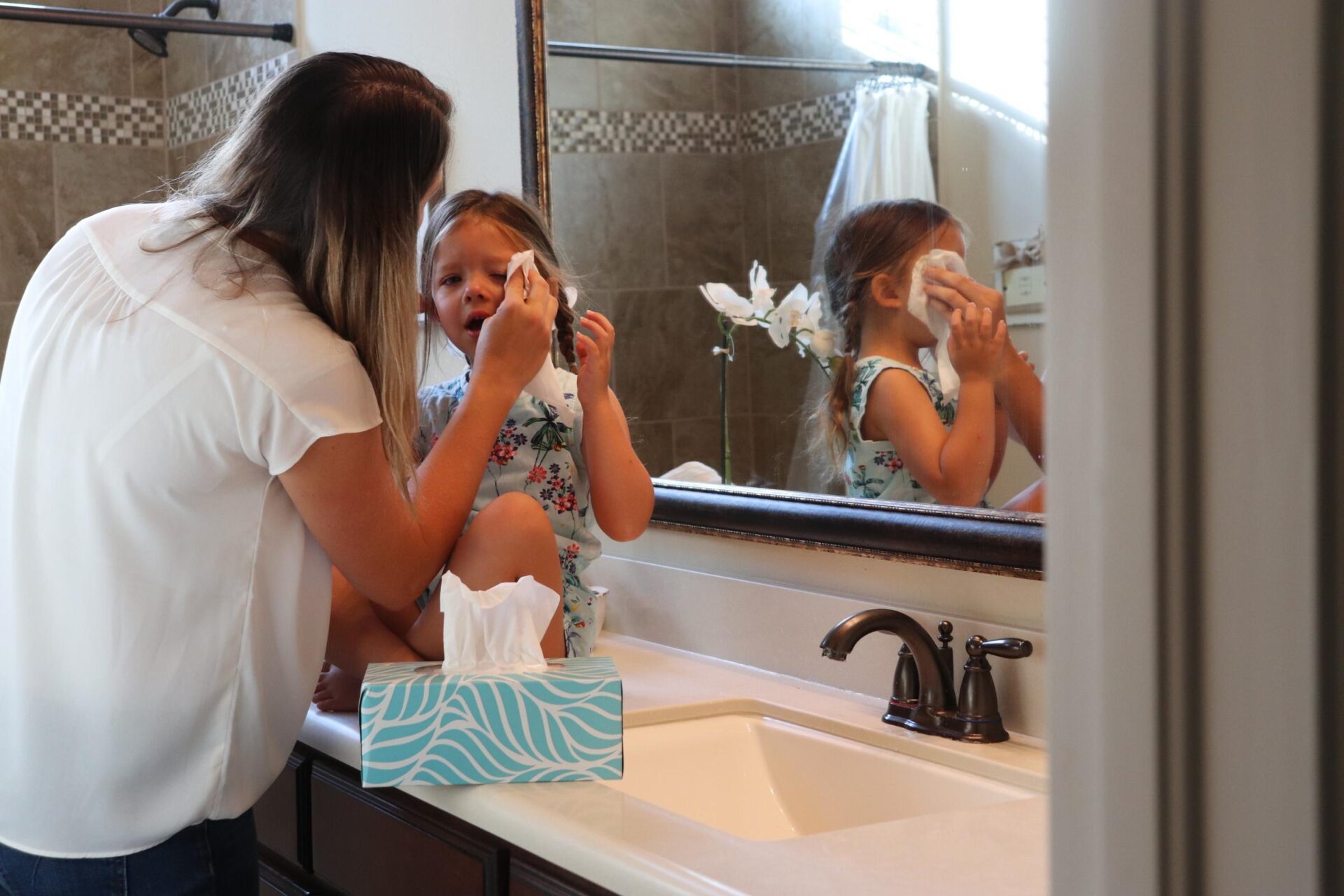 Thank goodness we have Member's Mark Brand 2-ply Facial Tissue, which I love because they are amazing and high quality. We always have them on hand to wipe away the tears to make it all better so that they are ready to play again together.
Keep a Family Calendar
Keeping a family calendar everyone has access to helps everyone stay on the same page.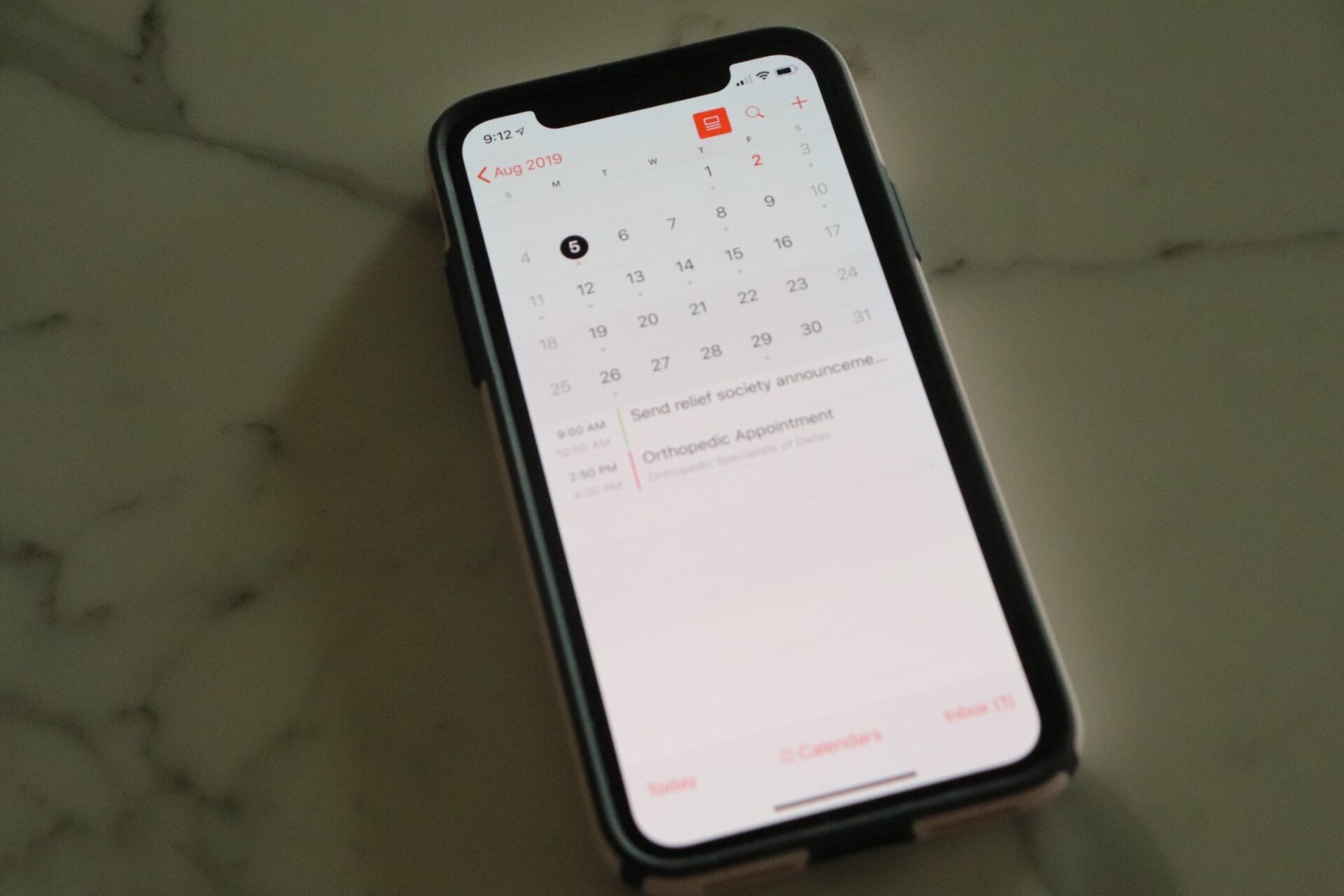 Our family has completely gone digital with our family calendar. I add something to the schedule and it automatically gets added to everyone's calendar, and that way no one can say, "I didn't know I had that tonight."
By doing this it has simplified our lives so much.
If you aren't quite ready for the whole family to go digital then keeping a big family calendar is the way to go.
Grab a big white board calendar and give everyone their own color marker. Then when that person has an activity, you simply write the activity on the scheduled day. It's the perfect way to stay on the same page as a family without going digital.
Keeping a family calendar works! As a backup to my digital calendar I also love to transfer it to my own personal planner and put the day's events on my to-do list.
Monthly Subscriptions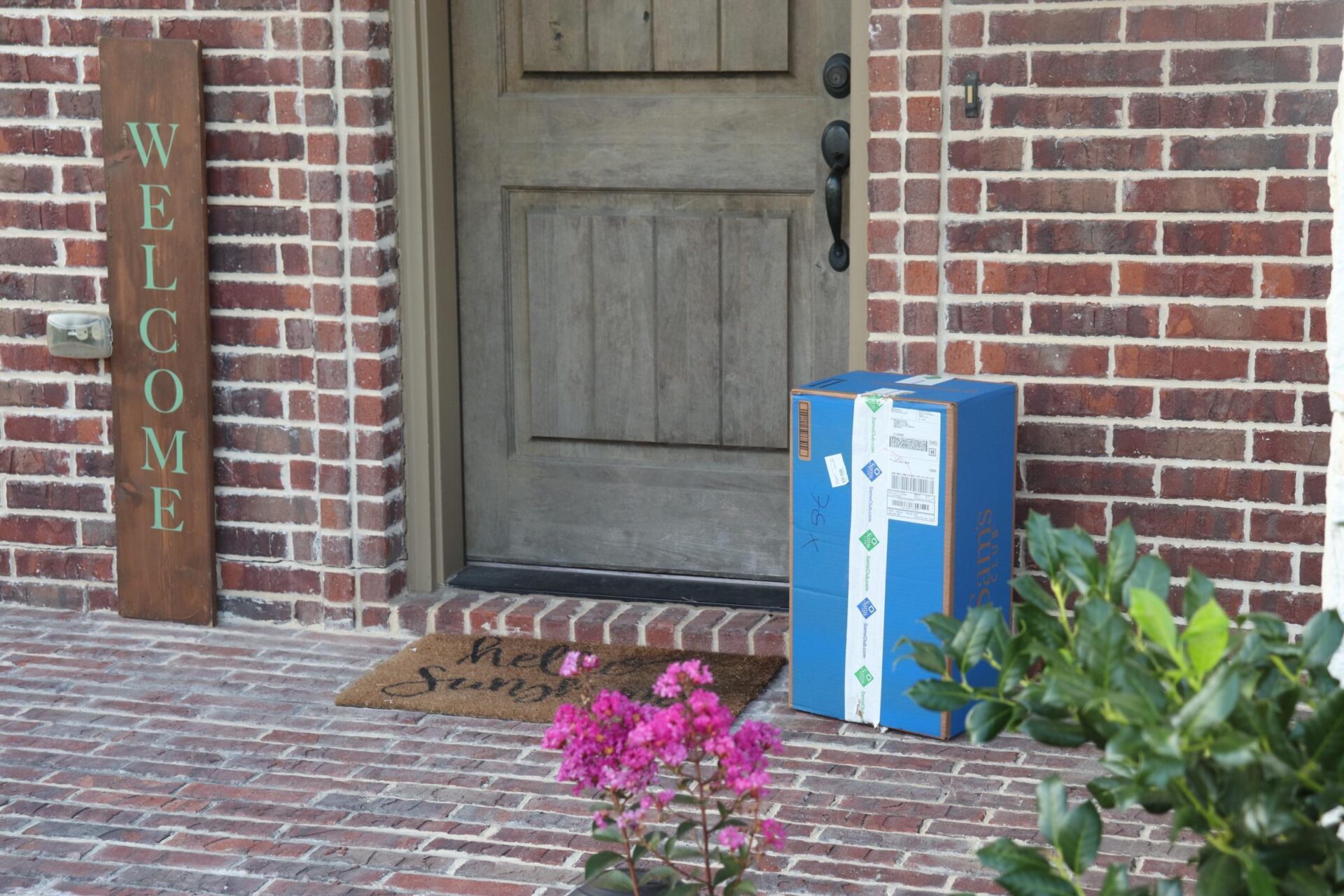 My number one busy mom hack is staying on top of keeping our essentials in stock with Sam's Club Subscriptions.
It is so easy to use! I pop on Sam's Club Subscriptions and order my "gotta-have" items. With a great selection of subscription items I order everything from Member's Mark Brand 2-ply Facial Tissue to must-have lunchbox snacks that are easy to grab-and-go.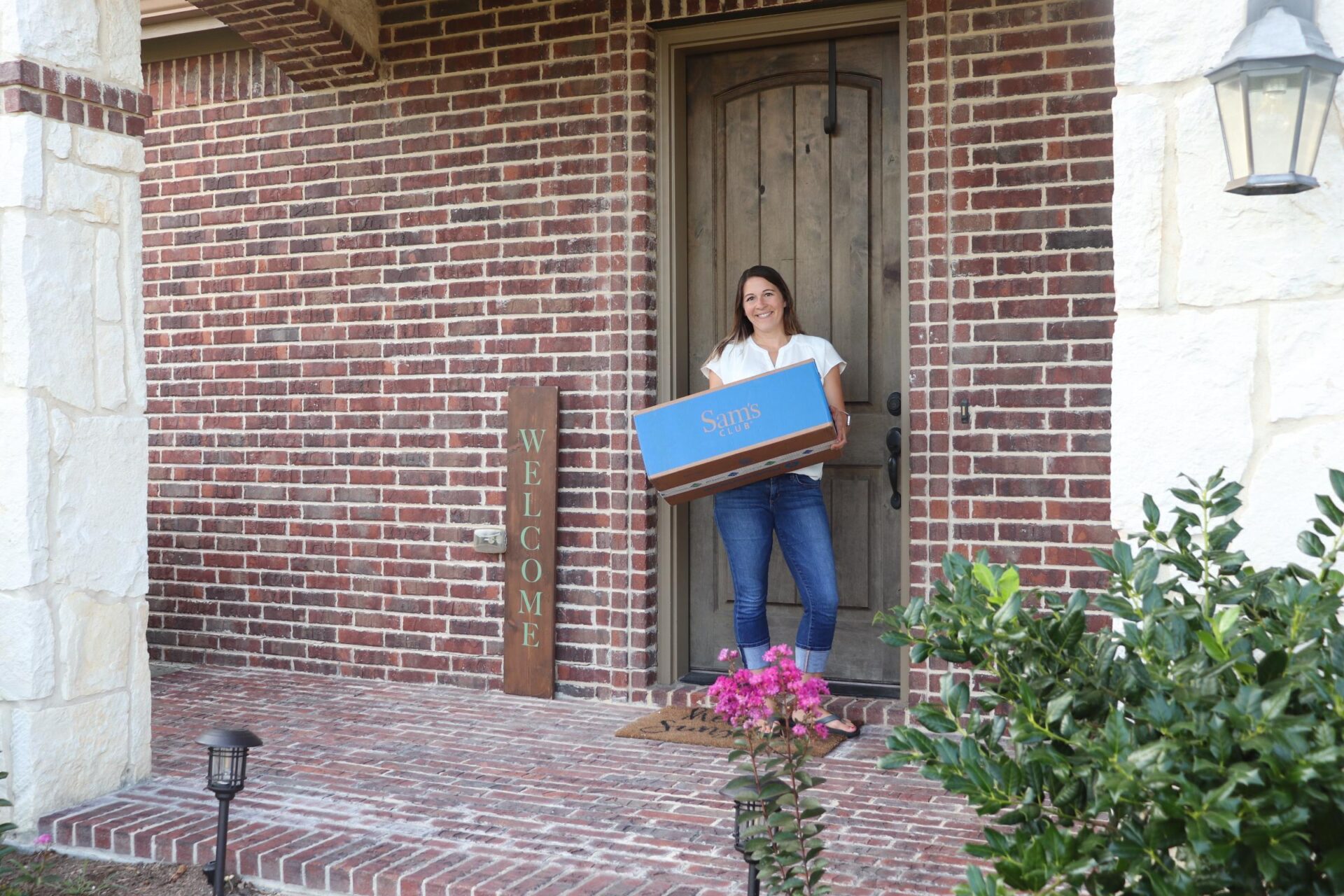 I choose when I want my items shipped to my house.
With this busy mom hack I no longer have to worry about running out of the things we use the most!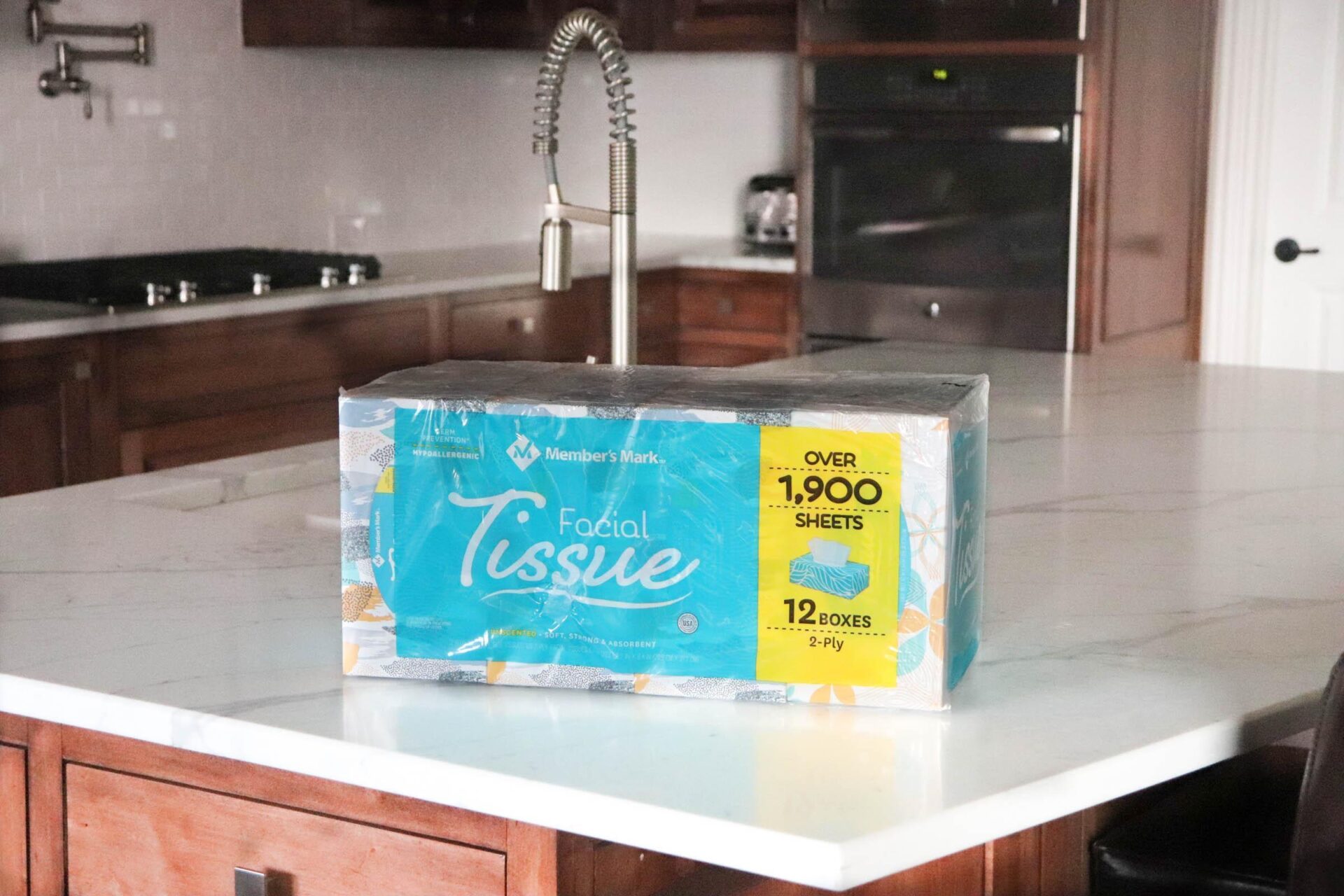 If you haven't tried their amazing online ordering service I highly recommend it because it is awesome and so convenient as a busy mom.
Meal Prep
Meal prep is a big mom hack for sure that not only saves you time, but money.
I used to be the 4:30 pm mom that would walk in the door after school pick up and go, "Oh my gosh, what are we having for dinner?" With nothing thawed and no plan it usually became pizza night.
But then when I started meal planning my life became easier. I started shopping once a week for everything on the menu and we started saving money without the frequent trips to the store.
Dr. Mom
As a mom to 5 kids you can imagine we get a lot of bumps and bruises and scrapes that need our attention.
As a mom you are always on call as Dr. Mom so you always have to be prepared.
We used to use baby wipes to clean wounds and blood, but the kids would always scream. Then I started using Member's Mark Brand 2-ply Facial Tissue to clean up cuts and scrapes. These work great to clean all the little boy boo boos away.
Member's Mark Brand 2-ply Facial Tissue is great for all kinds of clean up and. Member's Mark Brand 2-ply Facial Tissue can handle it all.
Always Be Prepared
As busy moms, we always have to be prepared for everything that comes our way.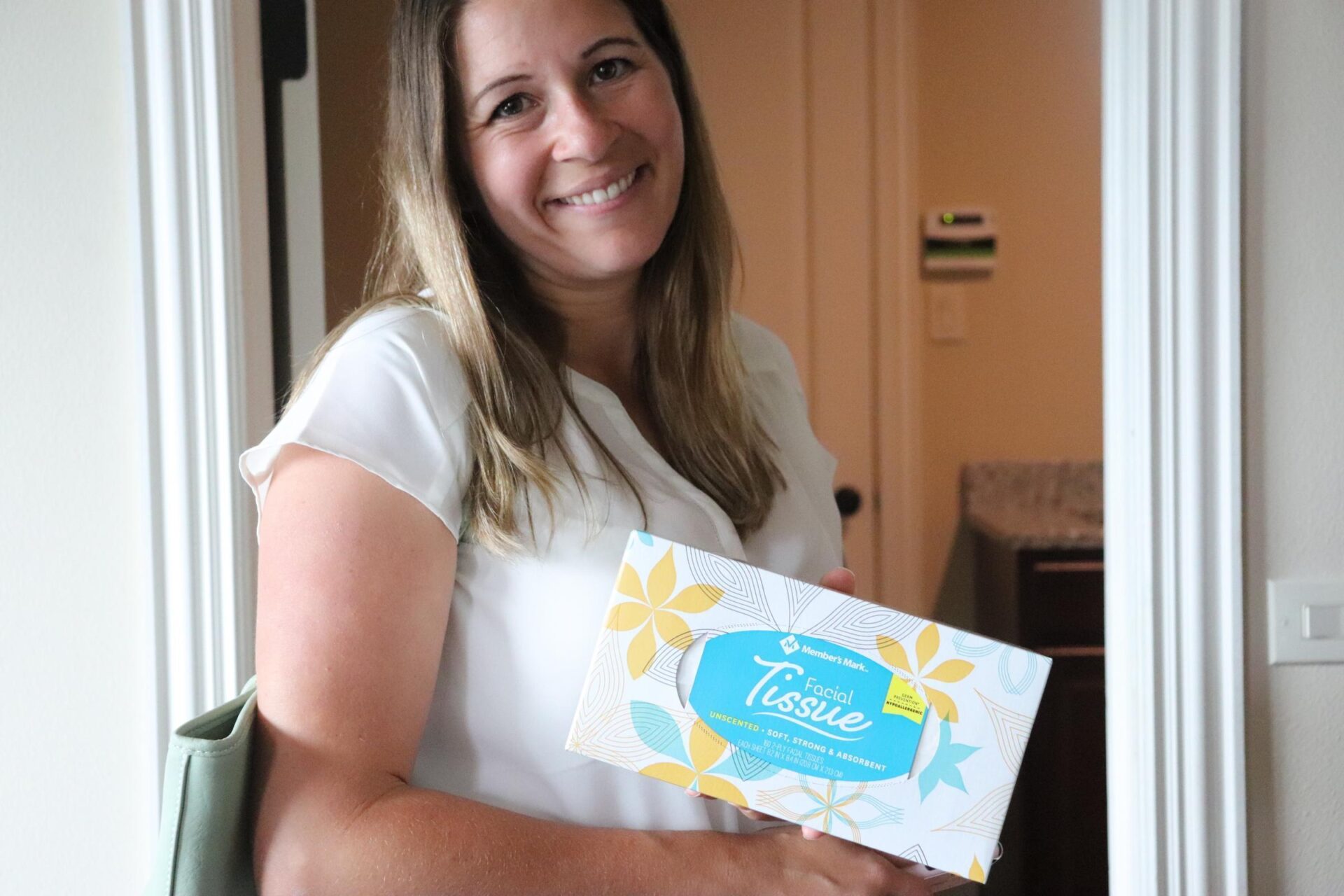 With cold and flu season quickly approaching, we are all about stocking up on Member's Mark Brand 2-ply Facial Tissue, cough medicine, and everything else to get through the coming season.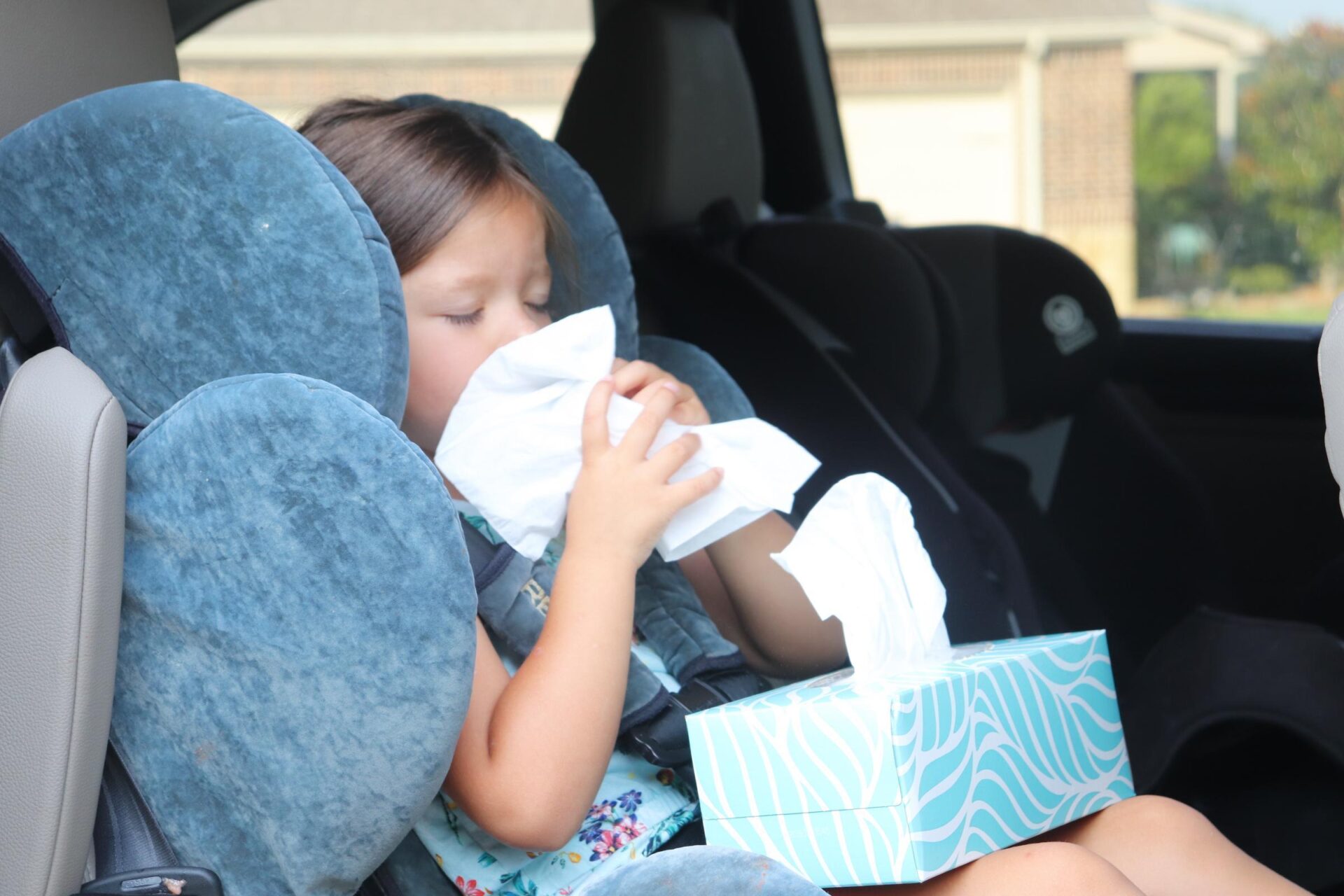 In the car we always have everything we need from movies to watch, to snacks to eat, and Member's Mark Brand 2-ply Facial Tissue to wipe those runny noses after those big sneezes.
A big busy mom hack is all about being prepared for what life throws at you.
Prep the Night Before
The last mom hack is prep for the next day the night before.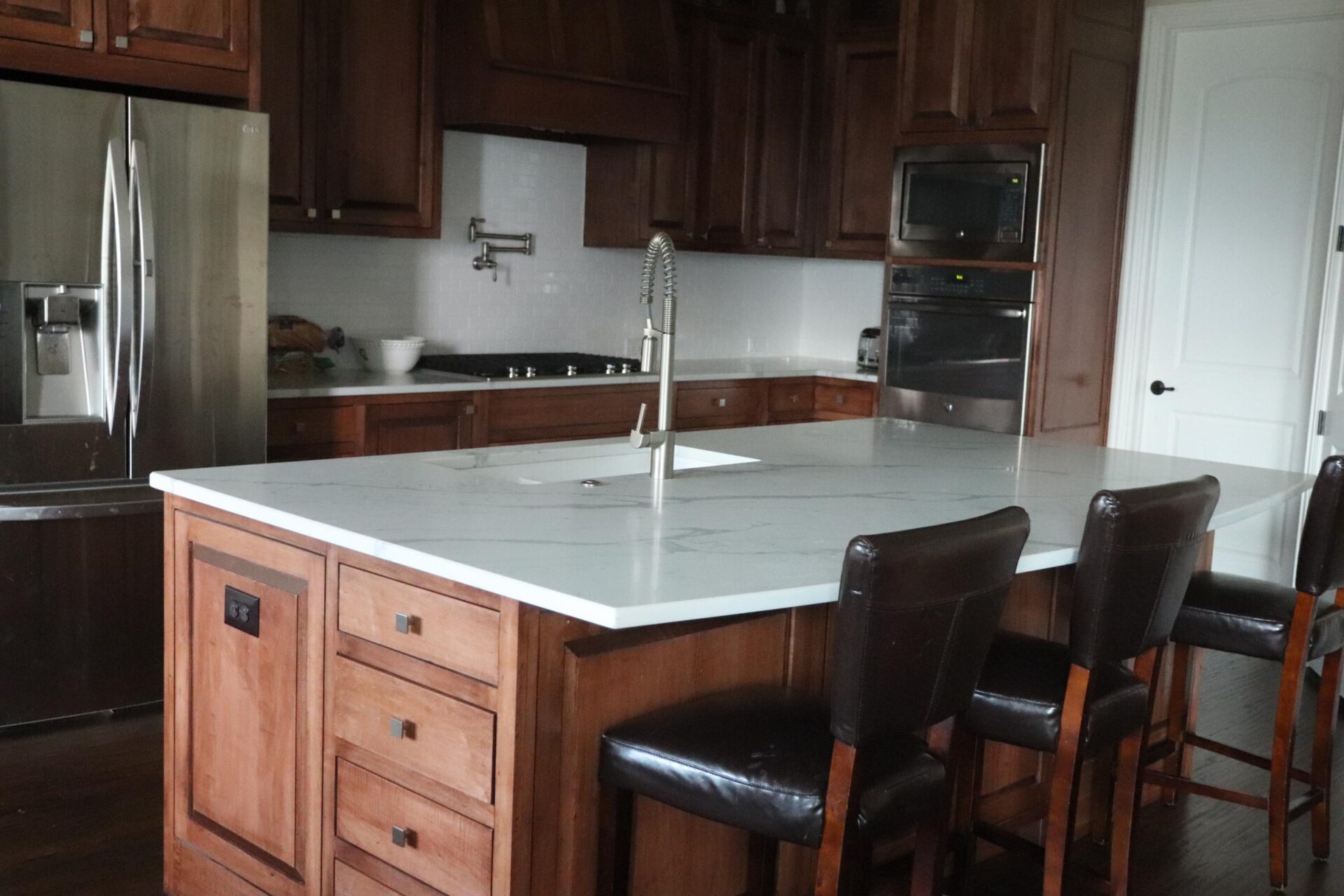 This means cleaning your kitchen and emptying your sink because you are already one step ahead for the next day. After that, start the dishwasher before you go to bed the night before so you have dishes for the next day. This all can be done the night before and it may only take 5-10 minutes and saves you from already feeling behind when you wake up the next morning.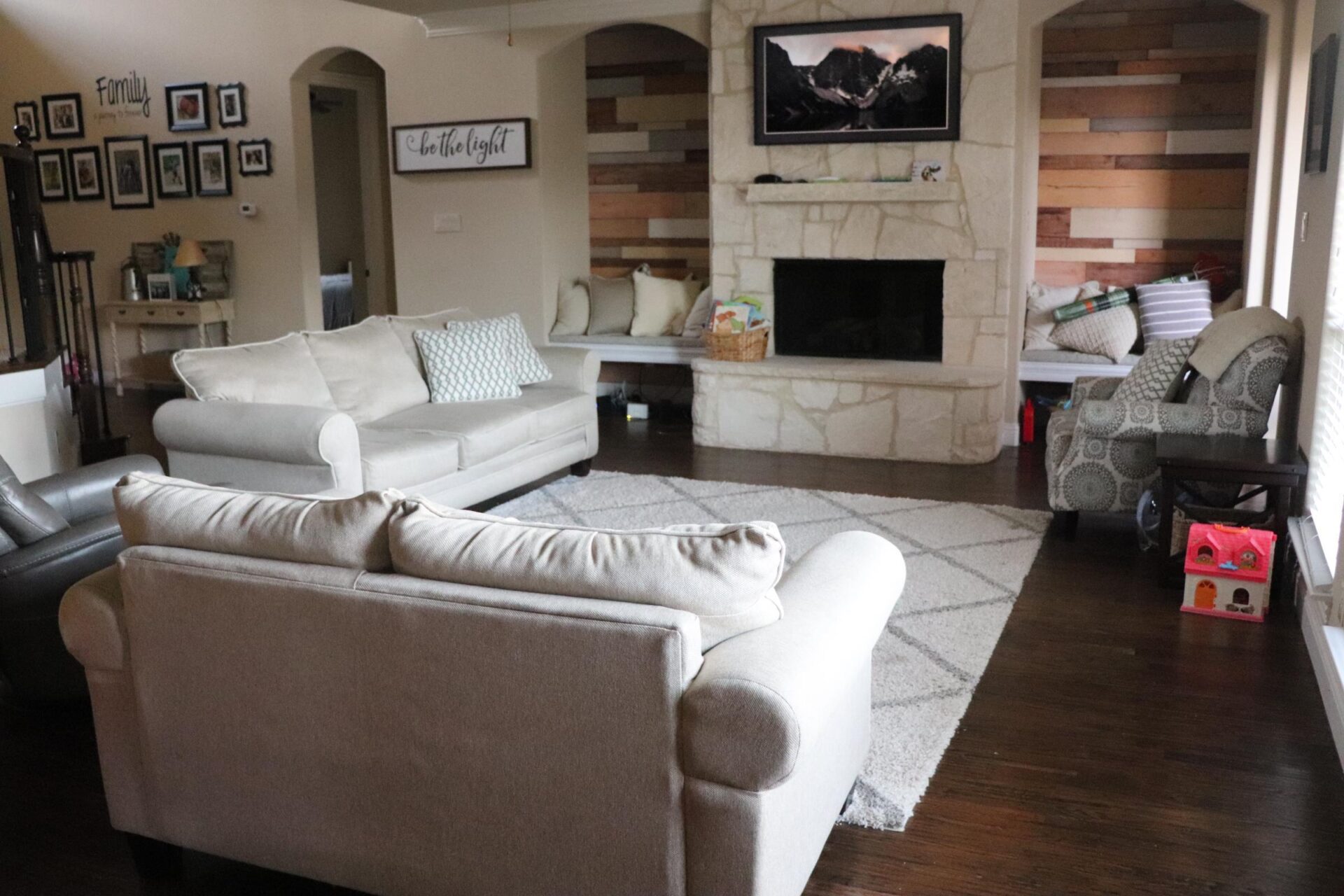 Picking up the house and putting things back where they belong is a must each night before my head hits the pillow because let's be honest, I can't function the next day with an unorganized house.
The final step for my nightly prep is to get the lunch boxes out on the counter so they are ready to get packed in the morning so we can start our busy day again!
There you have it! 10 busy mom hacks to not only simplify your life, but to make it easier every single day!
What is your favorite busy mom hack? Share it with us in the comments!
This is a sponsored post on behalf of Member's Mark Brand 2-ply Facial Tissue.