Whether it's sweet or savory, adding a fun appetizer for your Christmas dinner is a great way to keep the hangry away before the meal is done, but also a fun way to add some new traditions to your holiday. This list of Christmas Appetizers for Kids is sure to have something that you will want to try out, and add to your yearly holiday meal rotation.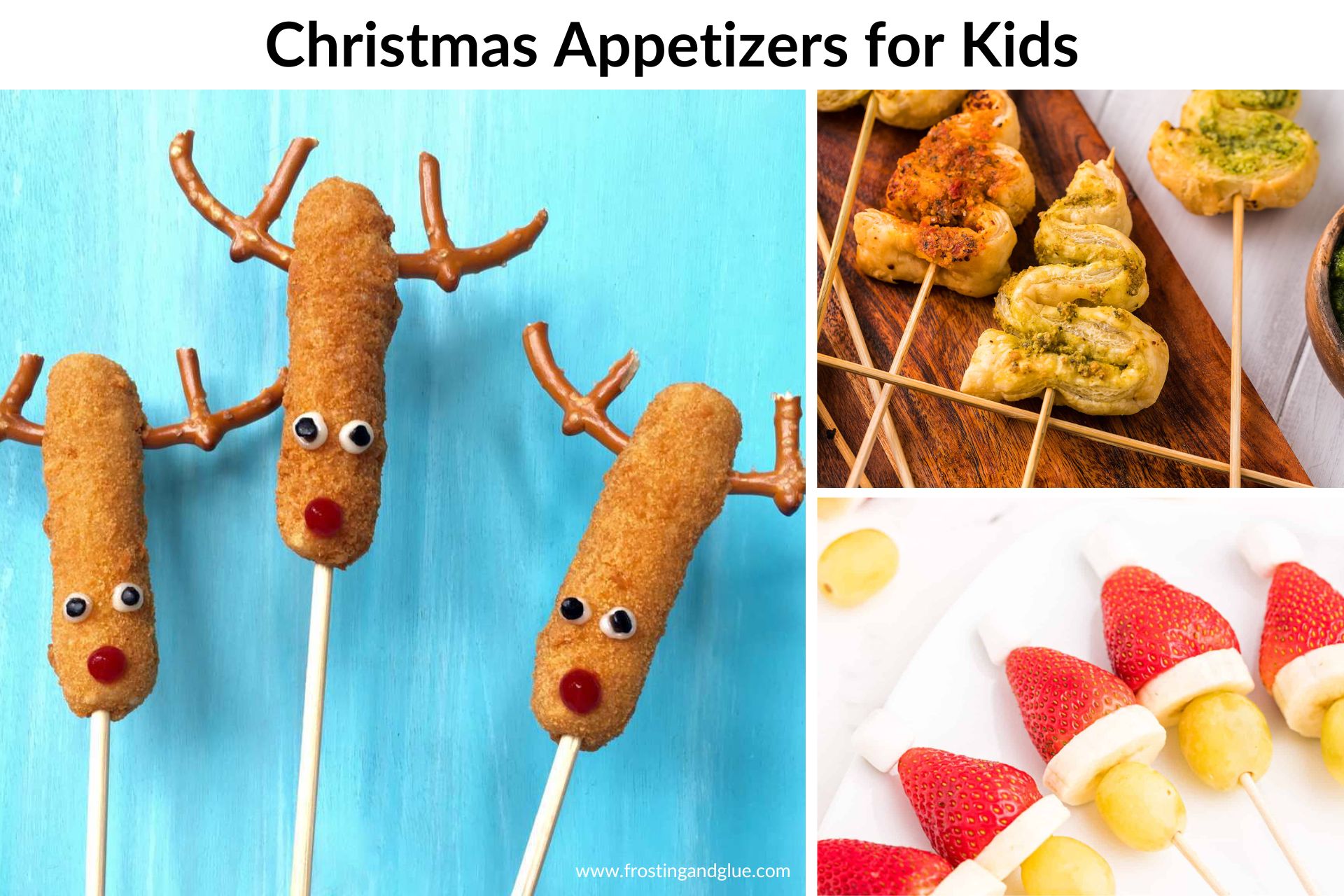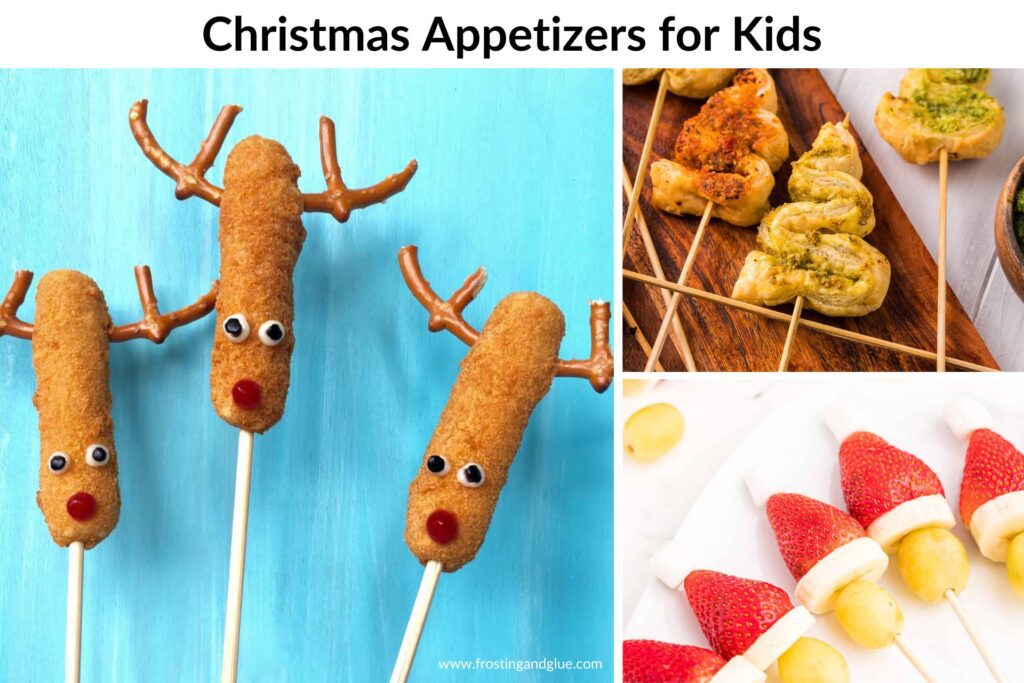 I might be weird, but I love planning out my Christmas dinner. I look forward to the big family meal, having extended family gathered around, and celebrating the season with delicious food. One thing that I love doing is adding some fun holiday appetizers to my plan. This gives us something to snack on in case the turkey takes longer than expected and adds a little more holiday fun to the celebration. We have a few that we love and eat every year, but I also love adding a new appetizer or two each year. This list is perfect if you'd like to add an appetizer or two to your Christmas celebration!
Why Make Holiday Themed Appetizers
I love adding holiday specific appetizers to my holiday meal plans for so many reasons. One big one is that these delicious appetizers become family traditions. My kids look forward to the strawberry santa hats and Christmas tree charcuterie board all year. Only having them one time a year adds something so special to the holiday dinner. I also love that so many of these appetizers are simple enough that my kids are in the kitchen with me making them. We love having that extra family together time during the holidays.
Delicious Christmas Appetizers For Kids That They'll Actually Eat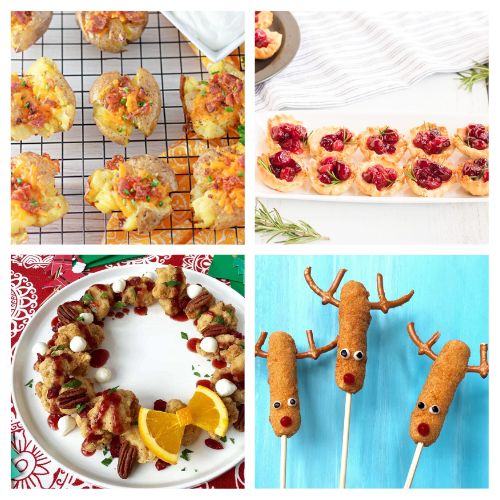 The Best Loaded Smashed Potatoes by Confessions of Parenting
15 Minute Cranberry Brie Bites by Confessions of Parenting
Chicken Bites Christmas Wreath Appetizer by Tara Teaspoon
Mozzarella Sticks Reindeer Snacks by Tara Teaspoon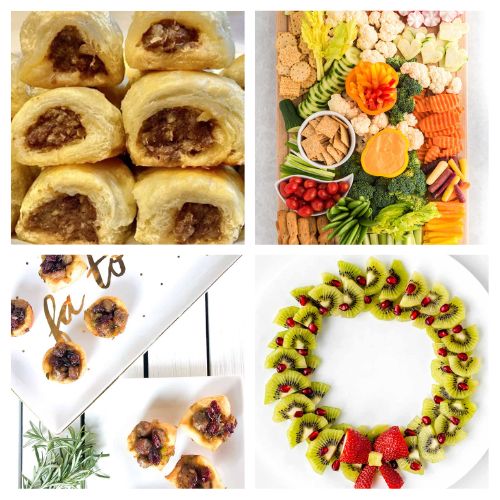 Mini Sausage Rolls Recipe with Puff Pastry by Fluxing Well
Decorative Vegetables by Amanda's Cookin'
Christmas Stuffing Cups by Aleka's Get-Together
Christmas Fruit Wreath by Healthy Kids Recipes
Reindeer Celery Christmas Snack by The Soccer Mom Blog
Christmas Bread by The Soccer Mom Blog
Vegetable Wreath by The Tasty Travelers
Tree Charcuterie Board by Completely Christmas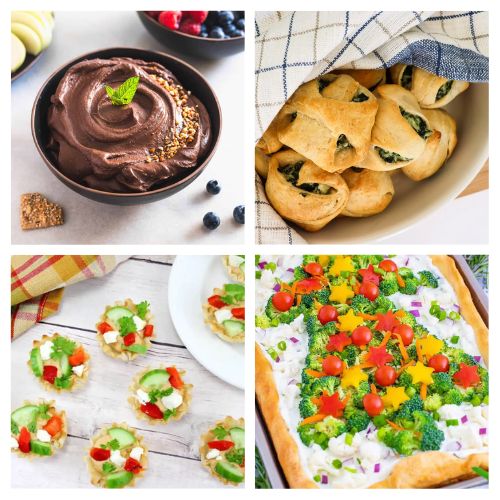 Dark Chocolate Hummus by Our Plant Based World
Easy Spinach Crescent Roll by Savvy Mama Lifestyle
Easy Cucumber Hummus Bite by On My Kid's Plate
Christmas Tree Veggie Pizza by On My Kid's Plate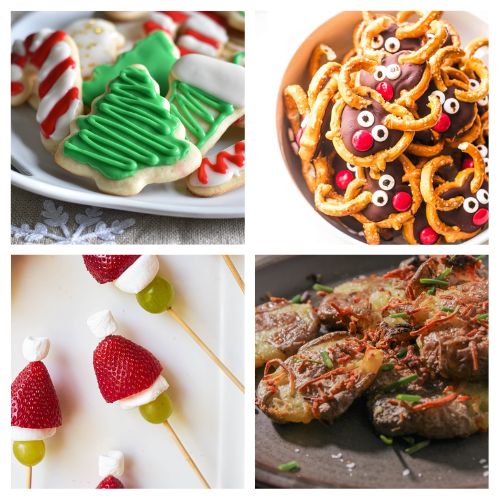 Christmas Cookies with Icing by Clan Kitchen
Reindeer Treats by Recipes From a Pantry
Grinch Kabobs by Recipes From a Pantry
Smashed Fingerling Potatoes by Grain Free Table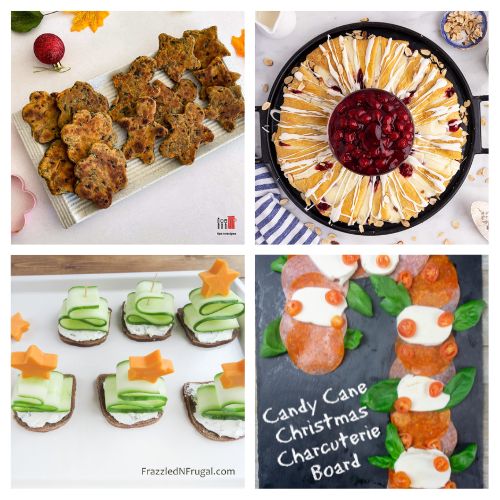 Spinach Carrot Christmas Treat by Tips N Recipes Blog
Crescent Danish Wreath by Amanda's Cookin'
Christmas Tree Appetizers by Frazzled N Frugal
Candy Cane Christmas Charcuterie Board by Thrifty Jinxy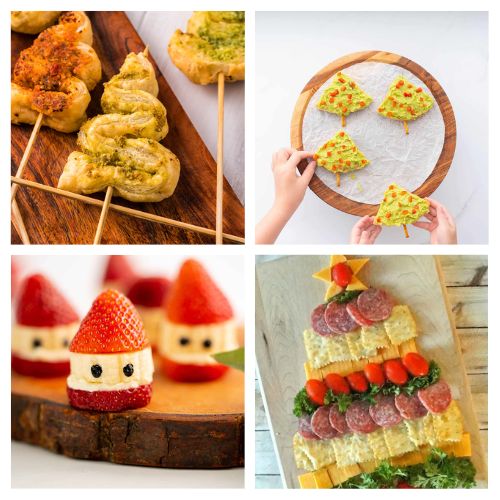 Pesto Puff Pastry Christmas Tree by XOXO Bella
Christmas Tree Appetizer by My Kids Lick the Bowl
Healthy Strawberry Santas by My Kids Lick the Bowl
Christmas Tree Cheese Platter by Honey & Lime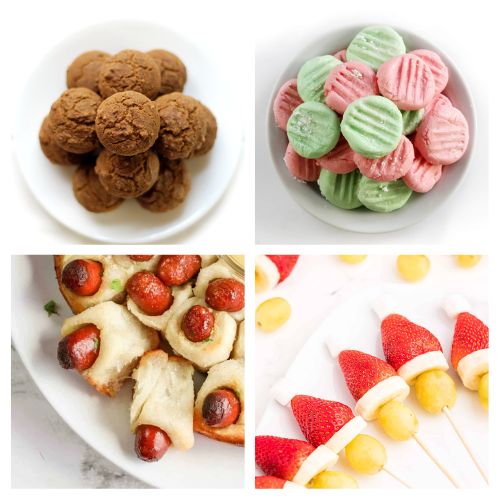 Mini Gluten-Free Gingerbread Muffin Bites by Strength and Sunshine
Vegan Cream Cheese Mints by Strength and Sunshine
Pull Apart Pigs in a Blanket by The Typical Mom
Grinch Fruit Kabobs by Clean Eating Kitchen
Zebra Caramel Popcorn by Chew Out Loud
Mashed Potato Fritters by Picky Eater Blog
Christmas Tree Charcuterie Board by Peel with Zeal
Grinch Chocolate Covered Pretzels by A Country Girl's Life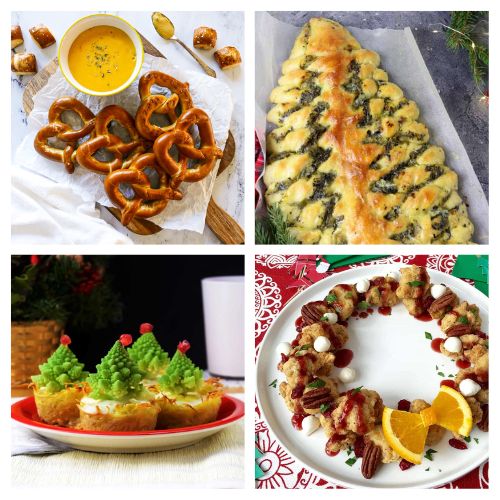 Creamy Pretzel Cheese Dip by Gastronotherapy
Spinach Bread Tree by The Inspiration Edit
Christmas Tree Mini Quiches by Happy Kitchen
Chicken Bites Christmas Wreath byTara Teaspoon
Hopefully you found a fun Christmas Appetizer your family will love this Christmas season. If you try one out, be sure to leave a comment and tell us how you liked it!