If you are looking for the best Christmas Party games, then good news! We have 25 of the best Christmas games for kids, most of which you can print right now and play! You are guaranteed a great time for everyone!
Christmas Games
Can you believe that it is already Christmas Eve? If you are like me you are probably running around like crazy trying to get all the last-minute Christmas to-do items taken care of one of those items is finding Christmas activities for the family.
There is no better way to celebrate the season than by playing games with the ones you love! So we are sharing with you some of the best Christmas games for kids and adults so that you can have fun together. The best thing about most of these activities is that you can prep them in no time at all. Most of them are print and play, making your life so much easier!
Printable Christmas Games
Are you totally stressing because you need a last minute Christmas game like yesterday? Don't worry! All these games you can grab, print, and start playing in no time at all!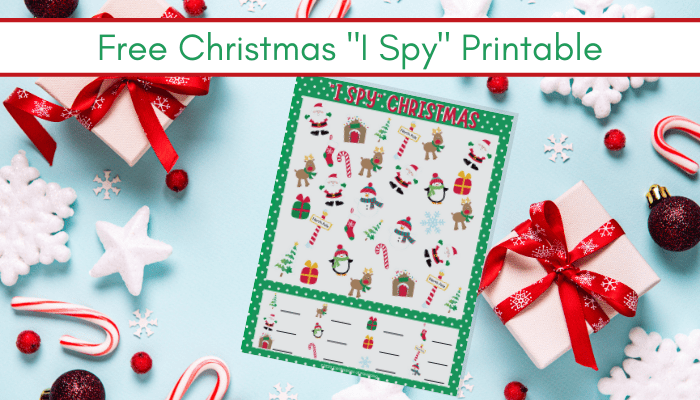 If you are looking to keep the kids entertained while you are trying to prep for Christmas grab this Christmas I Spy Printable. Here there can practice writing, counting, and visual recognition while getting in the holiday spirit.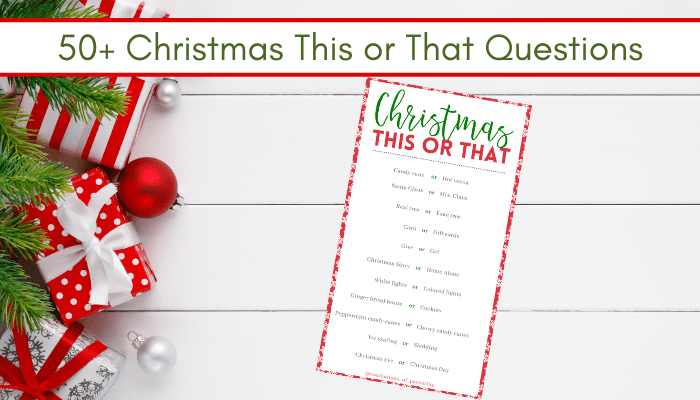 Christmas This or That is another fun way to involve everyone. Grab the free printable card and see what everyone will choose! Of course, you can always continue to play with these 150 This or That questions as well!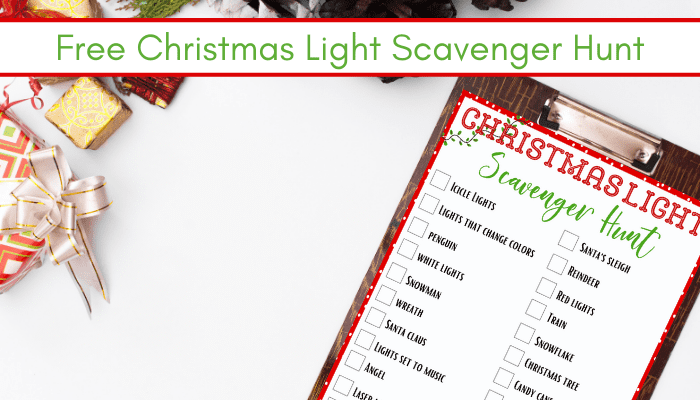 Are you big fans of looking at Christmas lights? Go on a Christmas Light Scavenger hunt with the kids to see who marks off the most items on their list!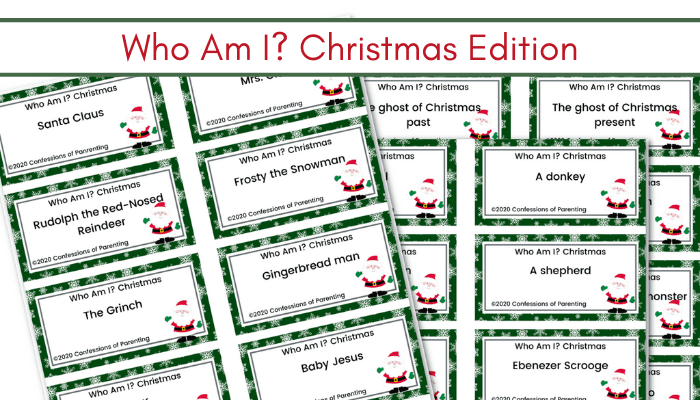 Who Am I is so fun to play with the kids, so of course we had to create a Who Am I Christmas Game so that the whole family can get in the spirit of Christmas as you try to guess who you are by asking yes or no questions to figure it out!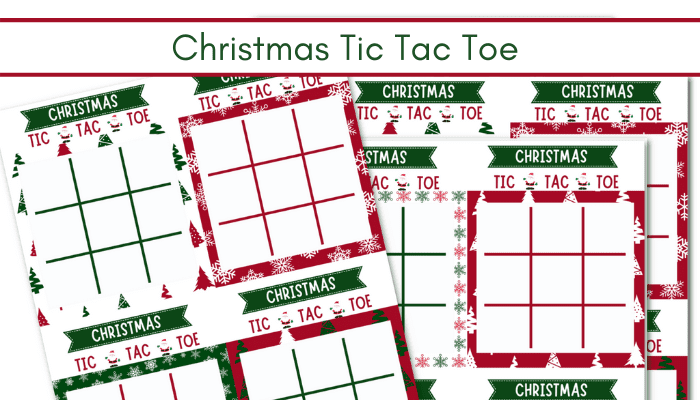 Christmas Tic Tac Toe is a fun Christmas game for kids. I usually love to cut up the cards and then give red and green candies in the bag. They then can play over and over again with the same card.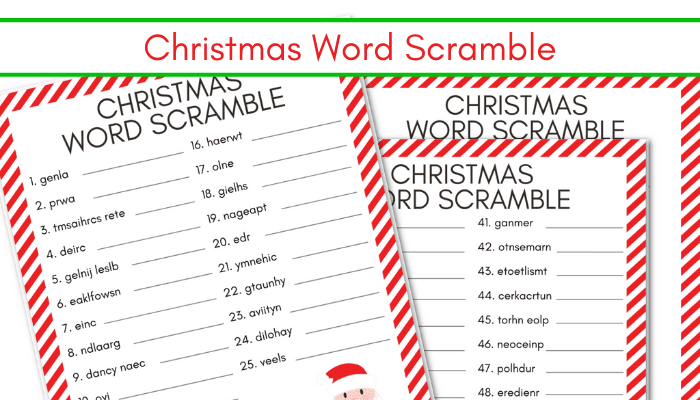 This Christmas word Scramble is another great idea. Make it a competition or just keep the kids entertained while you are getting your last minute prep done!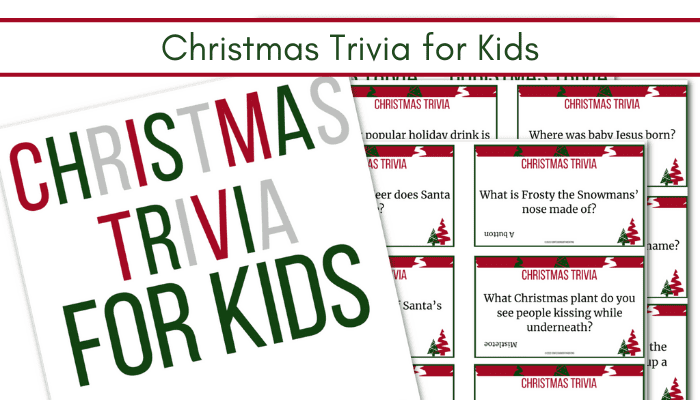 Ready to test the kid's knowledge of Christmas? Then download these fun Christmas Trivia for kids cards!
Everyone loves a good Movie Trivia game, so grab these Christmas Movie Trivia cards to test everyone's knowledge of the very best Christmas movies!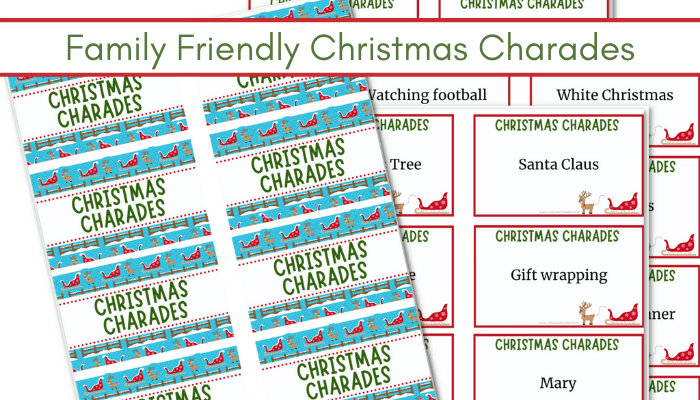 Christmas charades? Yes, please! With 100 Christmas charades ideas, you will get to guess, laugh, and play for hours if you choose!
We all love the original Scattergories game, so why not get in the spirit of the season with this Christmas Scattergories version!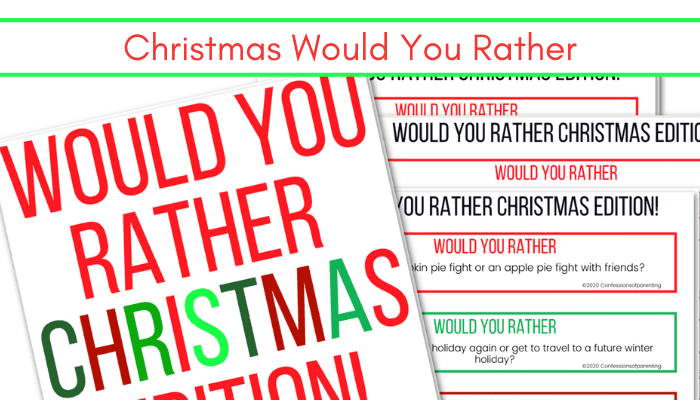 Would you Rather be a reindeer or Santa Claus? Answer this and more in this fun Christmas game for kids of Would You Rather Christmas Edition.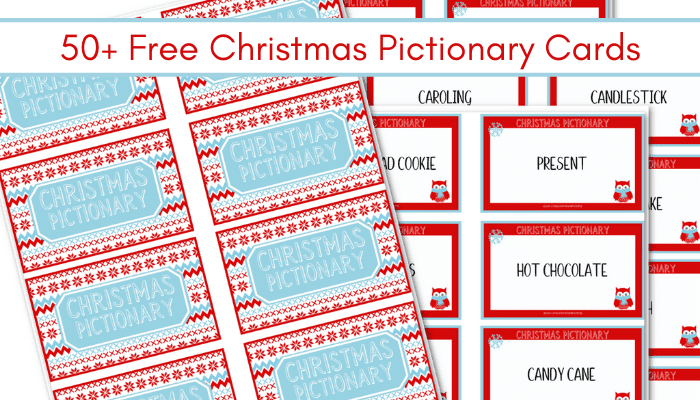 Do you have some artists in the family? Then grab Christmas Pictionary to see who guesses the most drawings correctly!
Go on a Christmas Scavenger Hunt with this free printable! See who finds the most items on the list to win a prize!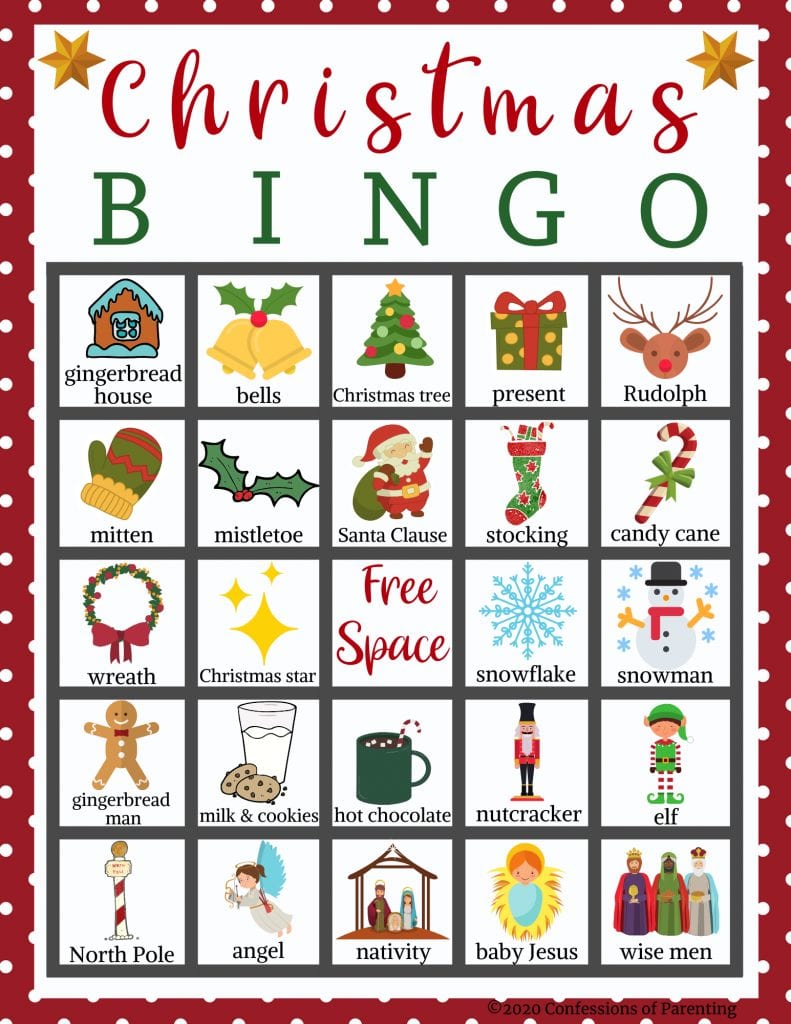 Don't forget about Christmas bingo this holiday season! It's such a fun way to be silly with the whole family!
Other Fun Christmas Activities
Although these aren't fun Christmas games, don't forget about these other awesome ideas!
More Fun Christmas Games for the Family including Christmas Minute to Win it Ideas
Who doesn't love games and presents in one? Well, this Saran Wrap Christmas game is exactly what you need this Christmas season! Don't forget to use the challenge cards for an added twist!
Christmas Candy Elevator
Test your coordination skills while enjoying a sweet treat. Christmas candy elevator is a fun, quick game to play at any family get together. Better yet there is no age limit!
How to Play Christmas Candy Elevator
Grab two pencils, yarn, and some red and green M&Ms. Place the two pencils together and tie them with the yarn. Leave the yarn long enough for the players to wrap it around their ears and pull the pencils from the table to their mouth.
Have a bowl of M&Ms in reach of every player. Place three M&Ms on each player's pencils at a time. Set the timer and see who can eat the most M&Ms by pulling the elevator to their mouth, eating the M&Ms, and starting over again and again until the time is up.
Christmas Minute to Win it Games
Who doesn't love Minute to Win it Games, right? Try your hand at these Christmas to win it games! Most of these Christmas Minute to win it games require very little prep!
Candy Cane Catch
You'll need two chairs and a long strand of twine or ribbon. For this Christmas Minute-to-Win-it game, you'll need to tie the ribbon between the two chairs. The participant will stand on the chair and attempt to hook 1-5 candy canes on the rope before the time is up! The height at first drop can be determined based on age. A child may need to do it from their waist or knees. An adult may need to drop it from their head. You decide!
Traffic Jam
This could be played with anything but in this instance, a jar of Christmas jam/jelly needs to be pushed across the floor from one point to another with only the participant's nose! If you don't have a jar of jelly handy, you can use any Christmas themed item. Try an ornament (unbreakable of course!), gumdrop, or anything not easy to roll and go for it!
Holiday Hike
For this Christmas Minute-to-Win-it game, you'll need two players. One player must hike small toys or unbreakable ornaments through their legs (like a football) into a basket tied to the back of their partner. Score 5 before the time runs out. You decide the distance between them. Make sure to choose objects that won't break or cause injury because, guaranteed, the person with the basket is about to get hit! Ha!
Wrap It Up
This game requires two people. One person will use a spool of gift ribbon and race against the clock to wrap all of it around the body of the other person before the time runs out. To add a challenge you could supply garland, wrapping paper, ornaments, and ribbon and instruct them to wrap the person in the materials in order. You can be creative with this one!
Rudolph Race
This Christmas Minute-to-Win-it Game needs a picture of Rudolph without a nose, red pompoms, and some Vaseline. Without using any hands the participant must get vaseline on their nose then stick the red pompom to their nose. Once stuck, the player must cross the room to the Rudolph on the wall and transfer the pompom to Rudolph's nose without using their hands. Good luck!
North Pole Pop
Players must pop 10 balloons with their hands while wearing winter gloves. Pick up red and green balloons to add that Christmas element. Make sure they have some sort of protective eyewear so there are no injuries!
MistleToes
Are you excited yet? To set up, you will need a ribbon or string tie between two chairs but low enough to the ground that it can be reached by someone's foot. For this Christmas Minute-to-Win-it game, players will use only their toes to grab a mistletoe, cross the room, and hang it on the ribbon. 1-2 hung for kids and 3-5 for adults.
All Through the House
For this one you will need some mini Santa figurines. Prior to the guests arriving you will want to hide a dozen mini Santas around the house. The first team to bring back 6 figurines wins! You may want to play this like a relay and send one team member out at a time. Make sure to tell the participants the areas of your home included in the search. You don't need anyone digging through your dirty laundry!
Trim the Tree
This Christmas Minute-to-Win-it game is tricky! You will need two smaller Christmas trees around 3 feet tall or so. Each team needs a basket or bucket of non-breakable ornaments. The participants will stand a designated distance away and attempt to trim their tree by tossing the ornaments on. The goal is to get 5 ornaments hanging before the time is up!
Face the Cookie
Ok so this one isn't exactly a Christmas Minute-to-Win-It game but it's so fun I didn't want to leave it off the list. Everyone can participate as long as you have enough cookies, you decide! The concept is simple-just put a sandwich cookie, or in this case a Christmas cookie (like a Danish Butter cookie or a colorful Oreo) on your forehead and maneuver it down INTO YOUR MOUTH without using your hands. It is so fun to try and hilarious to watch. Just make sure to provide a towel to wipe off any cookie crumb trails!
Love Christmas games? Share your favorite ones in the comments!