Even though tigers immediately come to mind when thinking of Animals that Start with T, there are many more fascinating ones to explore! Check out our huge list of animals that start with T to discover how many other fascinating animals there are and fun facts about each one.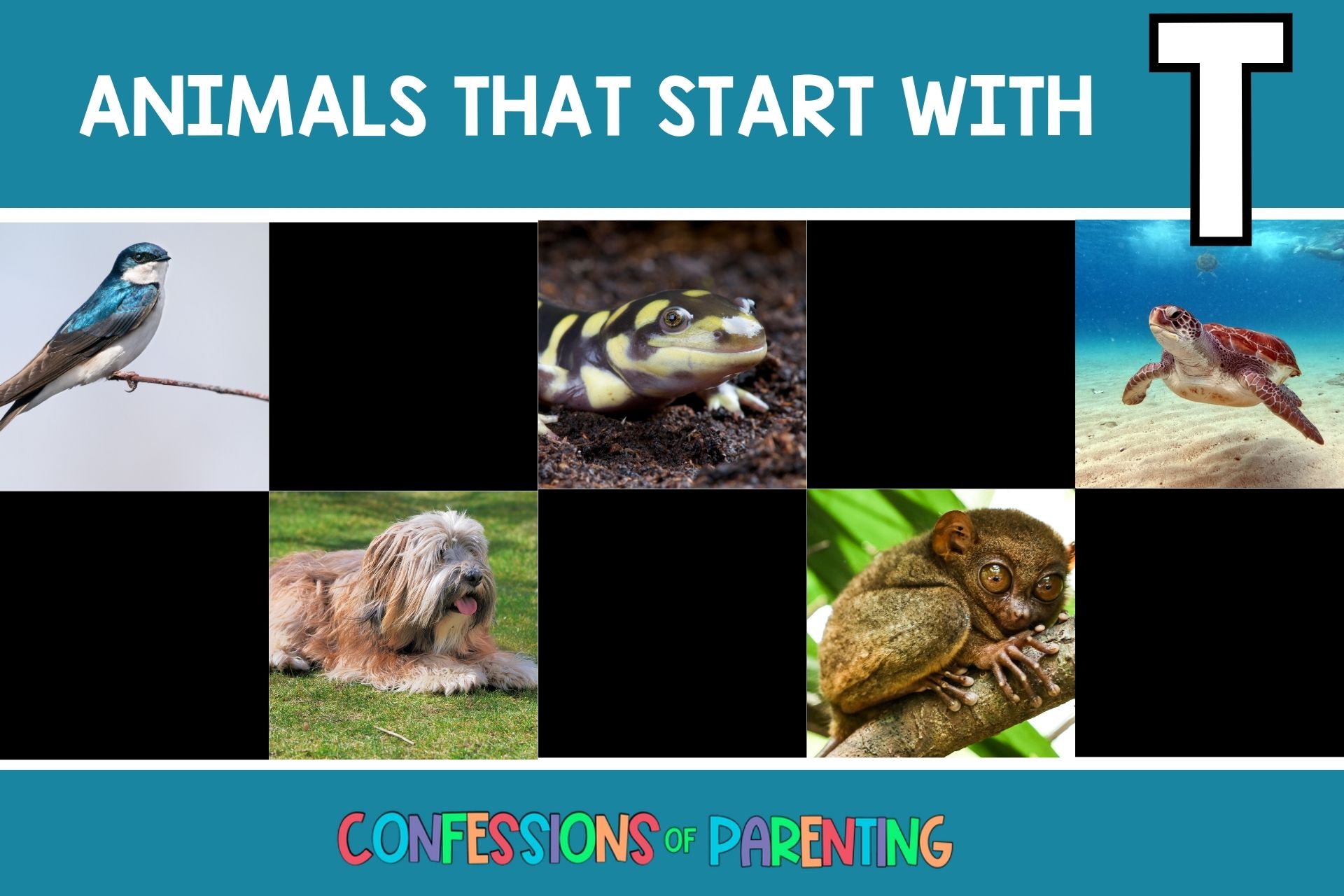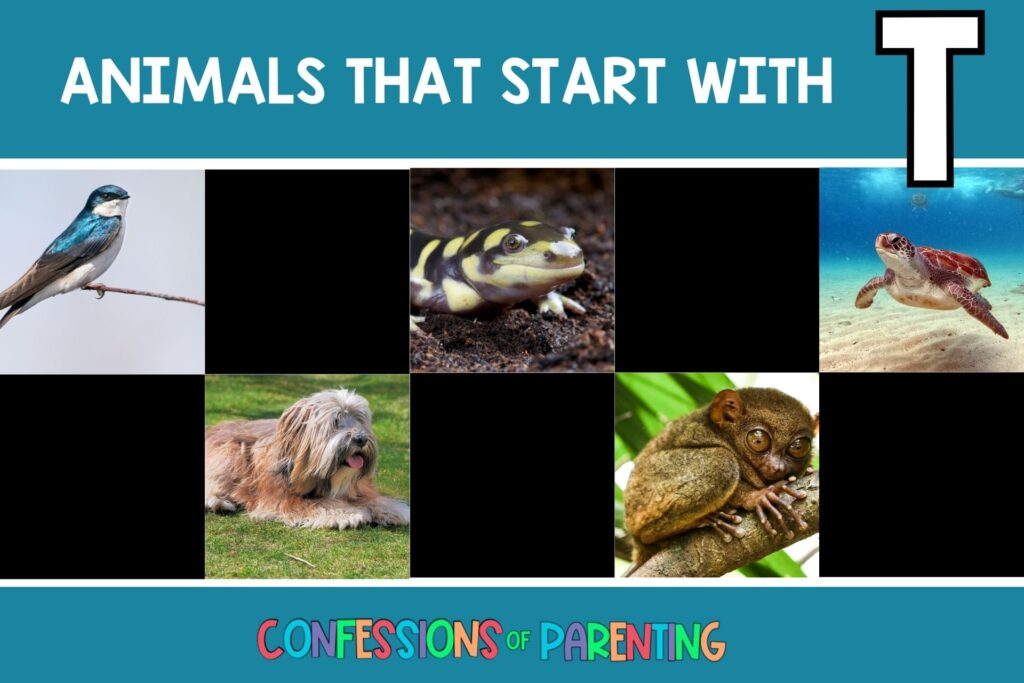 Check out the list of Animals that Begin with the Letter T to get your adventure started! If you love to learn about animals, then be sure to check out our animals that begin with S and our animals that begin with L. 
Common Animals that Begin with the Letter T
These animals that begin with T are reader favorites! Each one has interesting facts written about it to help spark your family's curiosity. Maybe you'll learn something new about your favorite one!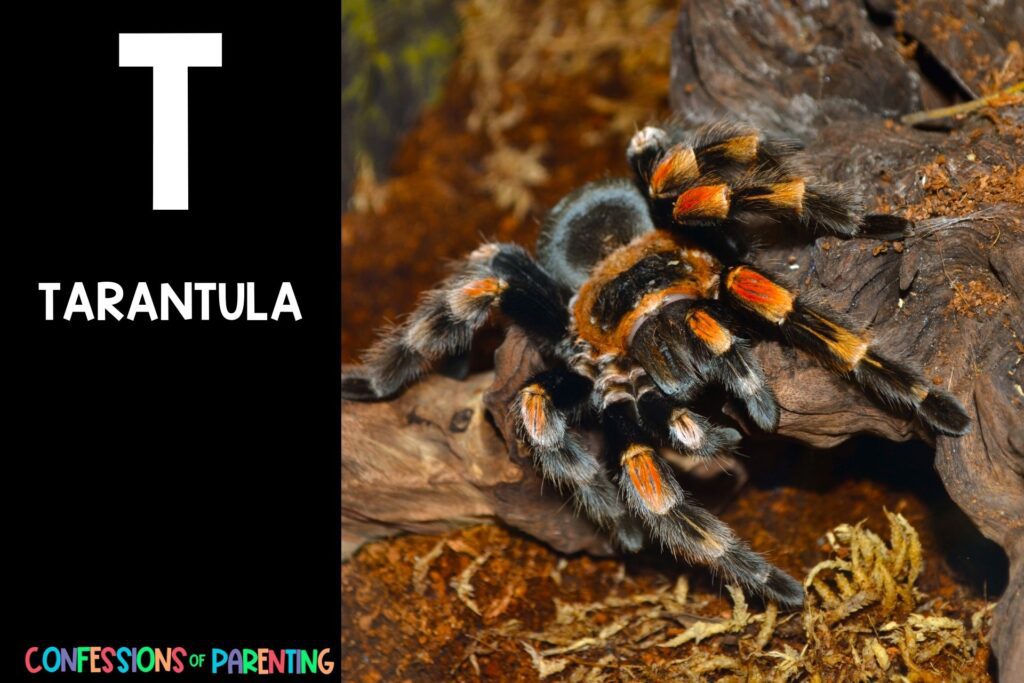 Tarantula
The hairy tarantula is part of the spider family. Unlike most spiders, the tarantula doesn't weave webs to catch their dinner. Instead, they hide and pounce on their prey. The Goliath Birdeater is the largest tarantula (and the largest member of the spider family). They're large enough to attack birds, hence the name!
Tasmanian Devil
When Tasmanian Devils were first discovered, people were terrified by their blood-curdling screams. They thought they were surrounded by demons and named these naughty critters after the Devil himself! Tasmanian devils have a very off-putting sleeping habit. They like to sleep inside the dead body of their prey! When they wake up, they can immediately start eating again. I guess they're just ensuring they always have a midnight snack in case they get hungry!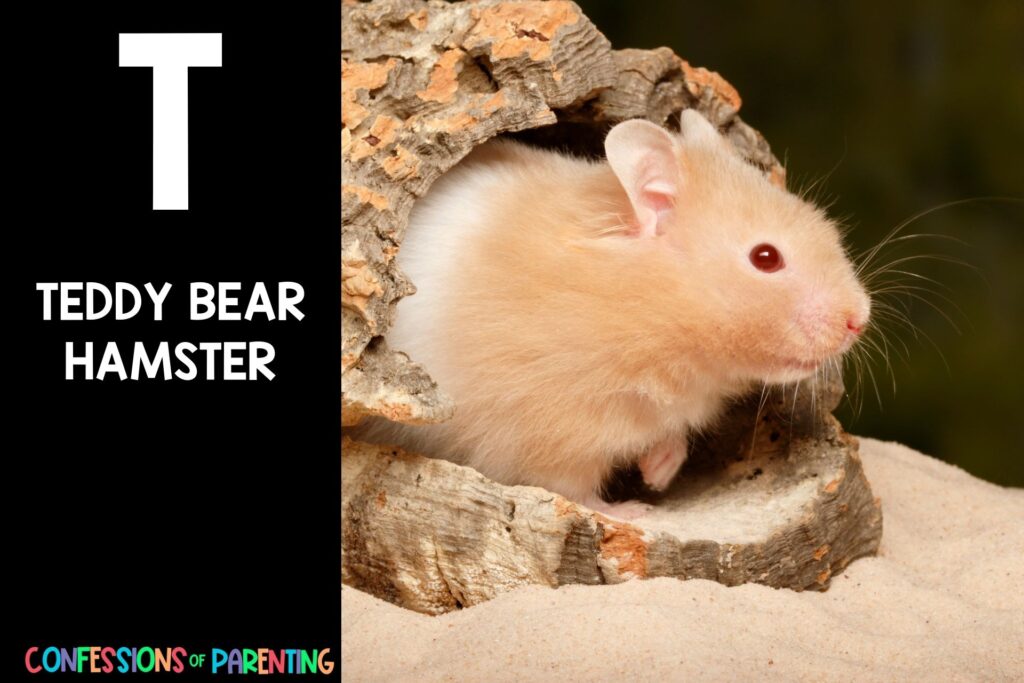 Teddy Bear Hamster
Teddy bear hamsters are known for their long, soft fur and sweet temperament, which is why they are so popular as first-time pets. Despite their popularity, these hamsters prefer to be left alone. They're nocturnal, meaning they're often woken up from a nap to play with humans. No wonder they can get a bit nippy!
Termite
Did you know that termites are a fantastic source of minerals and protein? In fact, they would be an excellent avenue to explore to solve world hunger issues! Termite queens can lay up to 10 million eggs per year. Because they can live for 50 years, the impact that one termite can have is substantial!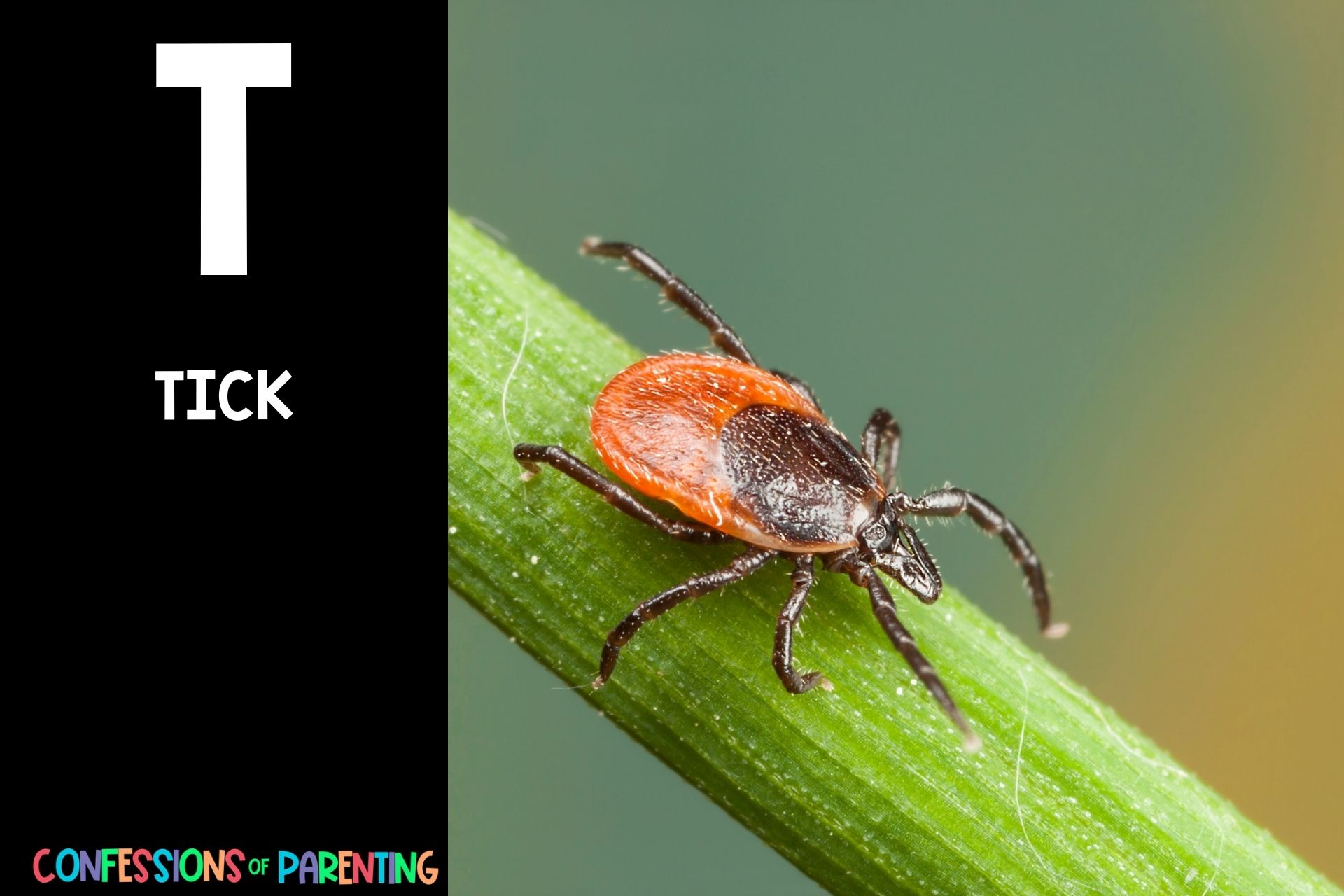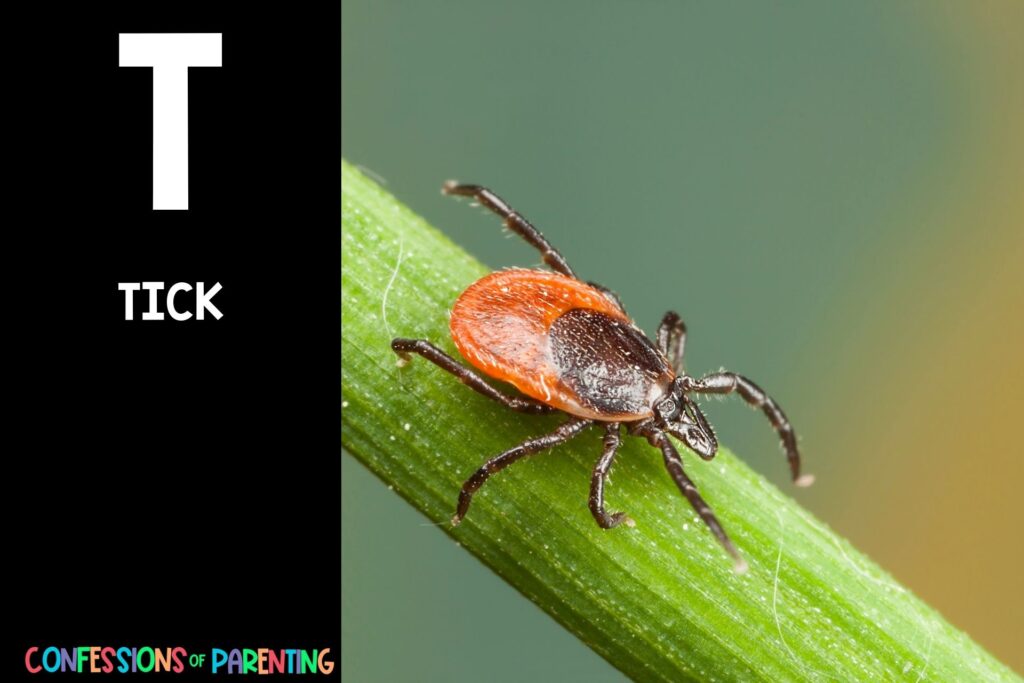 Tick
Even though ticks look a lot like insects, they're a part of the arachnid family. That's right; these little blood-suckers have eight tiny legs! Ticks like to leap onto their host (the person/animal they will feed off of) from tall grass or trees. Have you heard of parkour? That's exactly what it looks like when ticks prepare to jump onto a moving target!
Tiger
Everyone loves to eat a big bucket of buttered popcorn when going to the movie theater. Did you know that some people think that tiger urine smells like the popular movie snack? Maybe tigers like to enjoy going to the movies too! Actually, tigers are carnivores and mainly hunt deer for their weekly feast. They prefer to bring their meal to their home and dine in privacy!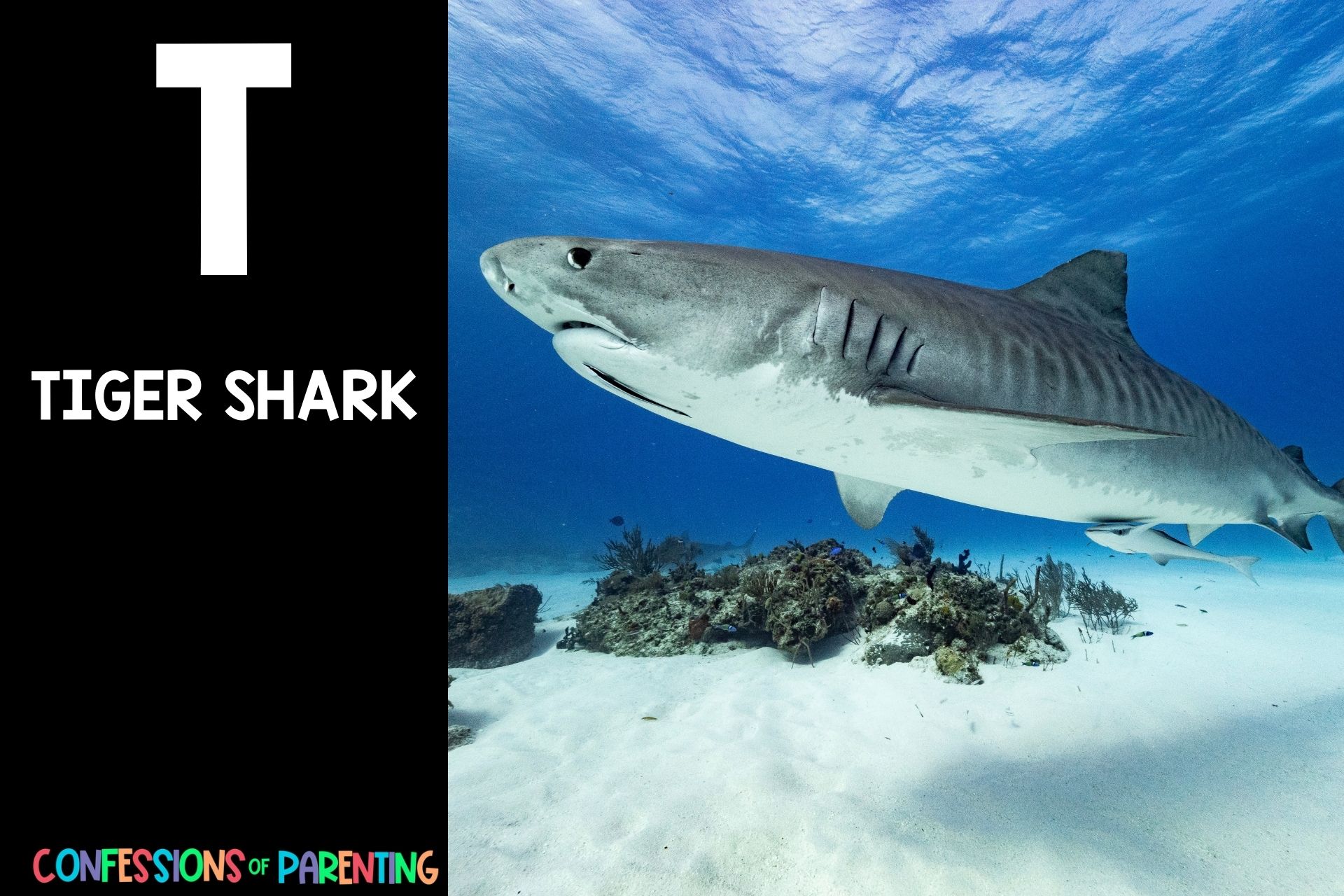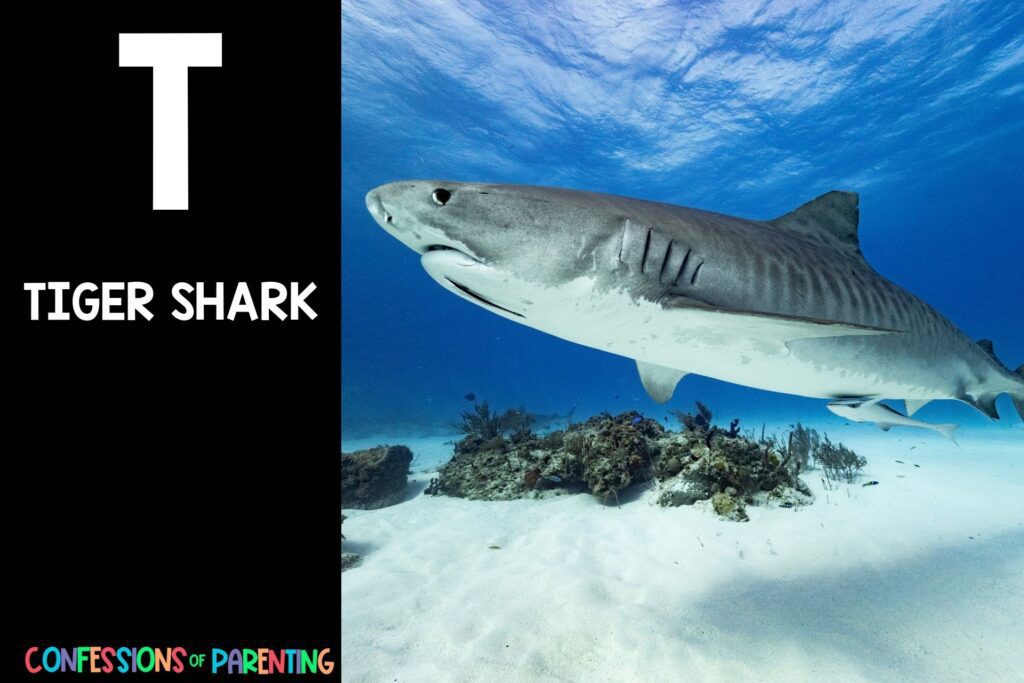 Tiger Shark
Tiger sharks are the fourth largest shark! They're almost as big as a great white shark and are often mistaken for them. Tiger sharks have a distinctive gray and white striped pattern on their sides, much like tiger stripes. They love to take a bite out of everything they see. Marine biologists have found all sorts of things in their stomachs, from old tires to a full suit of armor!
Timber Wolf
Timberwolves are also called gray wolves. They live all over North America and Eurasia in groups called "packs." These packs are designed to protect newborn wolf pups from predators and offer wolves a sense of community. Because they're social animals, wolves connect very closely with other wolves. They work together to support the alphas (leaders) of the pack, and all pitch in to ensure their survival.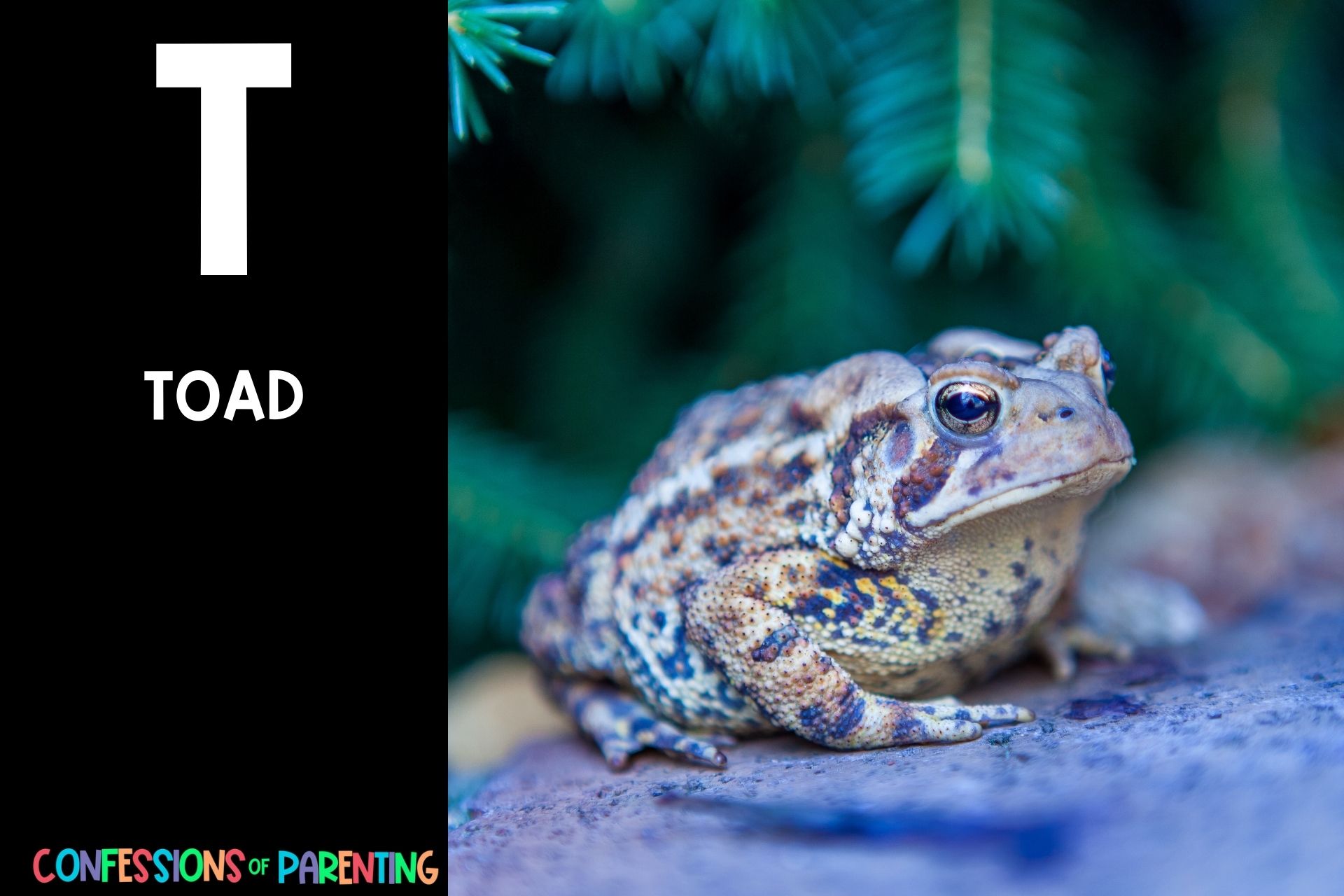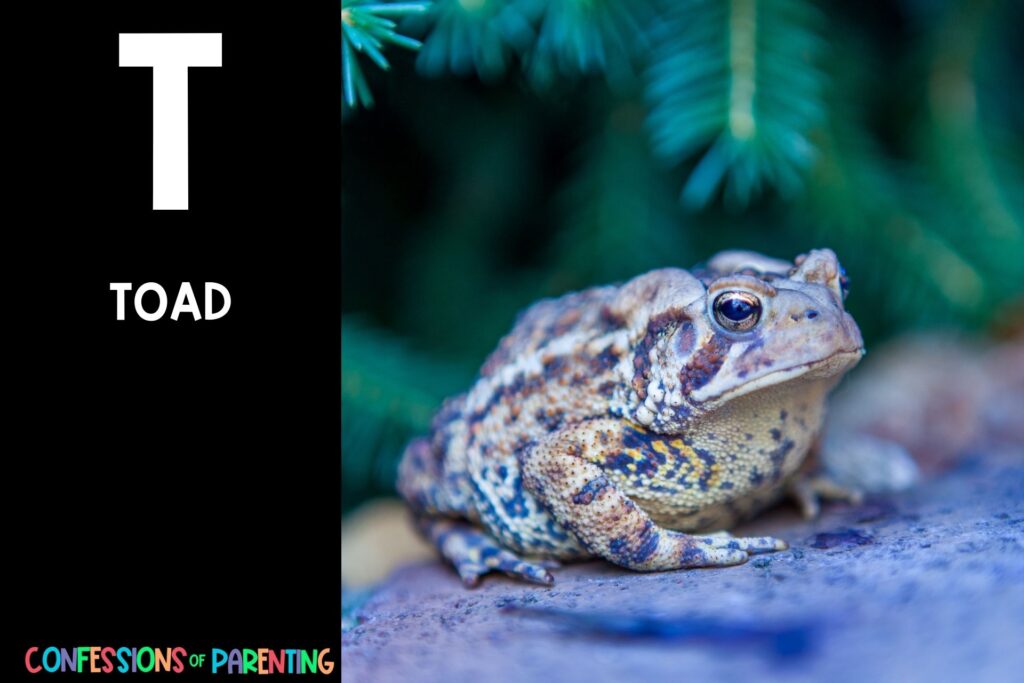 Toad
Even though toads and frogs both start out as tadpoles, they look different as adults. In fact, you can tell the difference by looking at their skin. Toads are covered in bumps, called warts, and have a dry, leathery feel. Toads are funny little amphibians. When they feel threatened, they will play dead!
Tyrannosaurus Rex
The mightiest hunter of the Cretaceous Period, the Tyrannosaurus Rex, or T-Rex, was powerful enough to bite through solid bone! You might be wondering how we know so much about dinosaur strength when they lived millions of years ago. Paleontologists have found fossilized T-rex poop with bone pieces in it!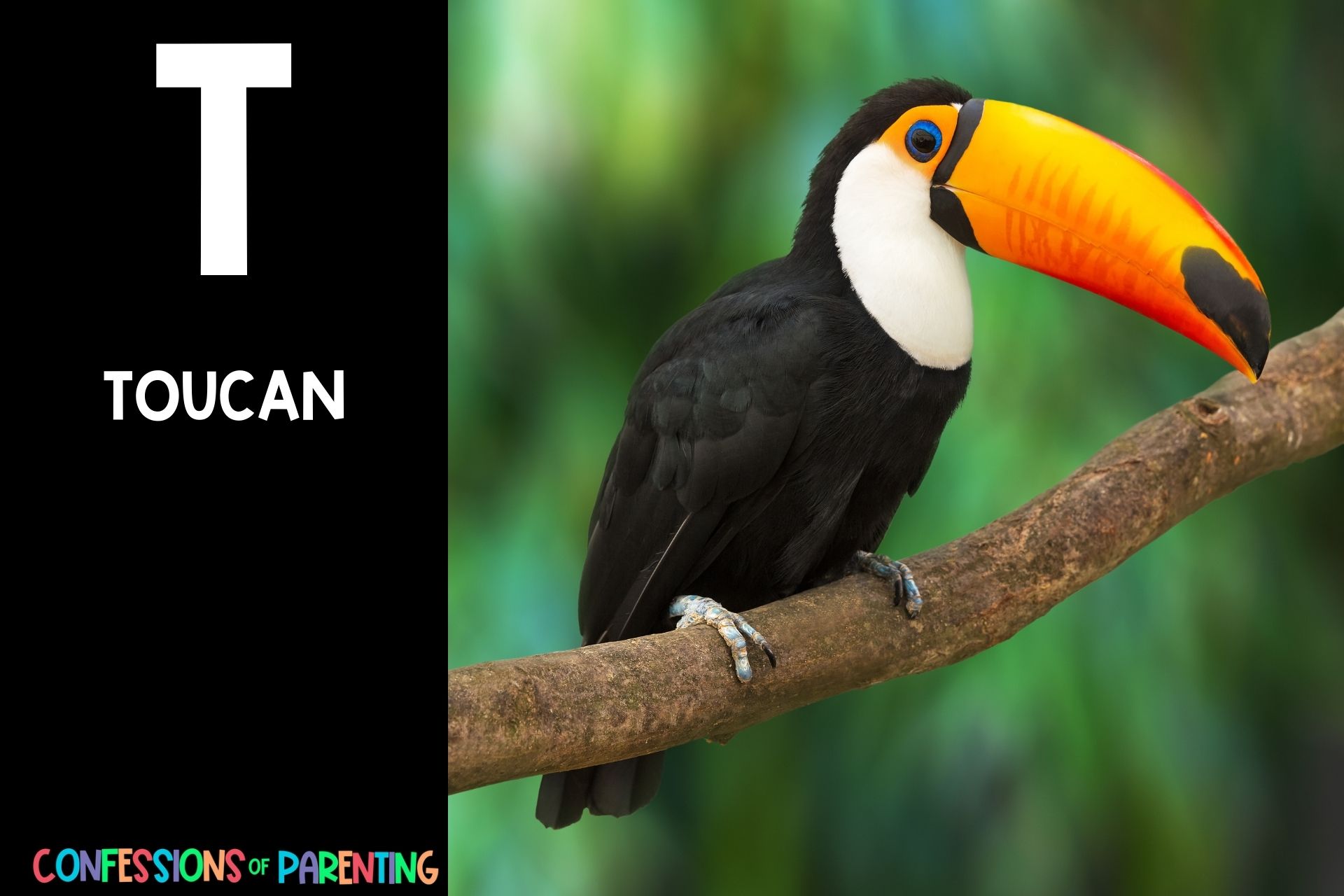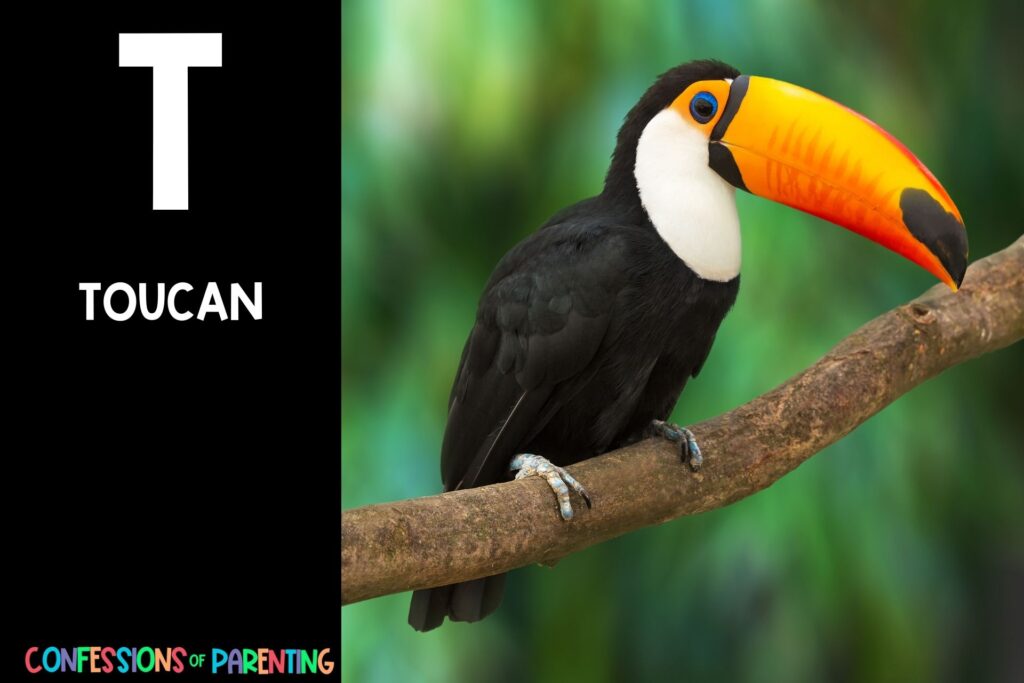 Toucan
This colorful bird lives in the rainforest. They are easily identified by their long bill, which helps the toucan control their temperature. I'm sure that comes in handy in the hot rainforest of South America! They also use their bills to reach fruit that is just out of reach.
Turkey
Before the mighty eagle was declared the national emblem of the United States, Benjamin Franklin suggested the founding fathers should choose a different bird. He proposed that the turkey was far nobler than the eagle! He considered the turkey to be a respectable and courageous bird. Did you know that every year on Thanksgiving, one lucky turkey receives a presidential pardon? The tradition officially began in 1989, when President George H. W. Bush held the first official pardoning ceremony.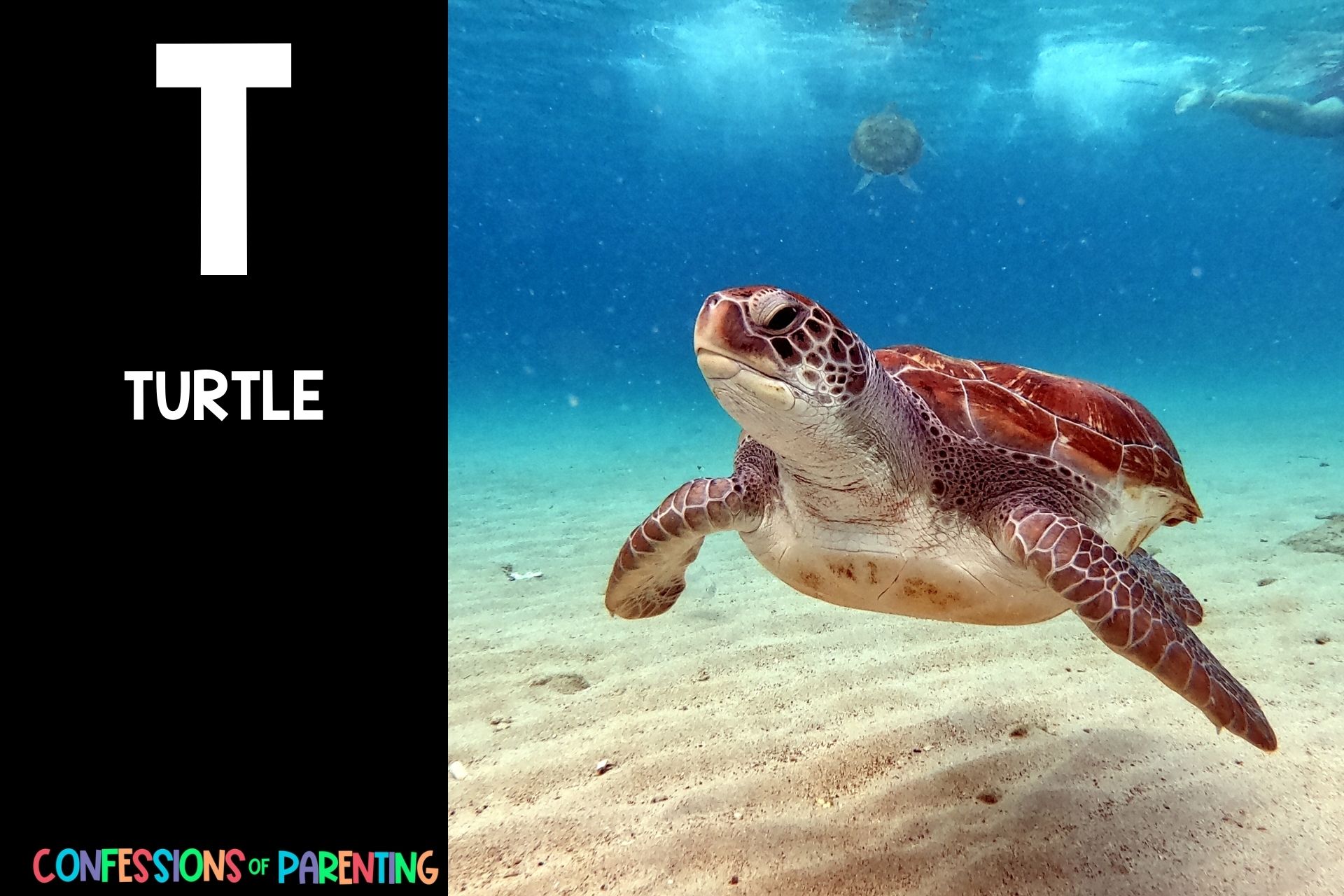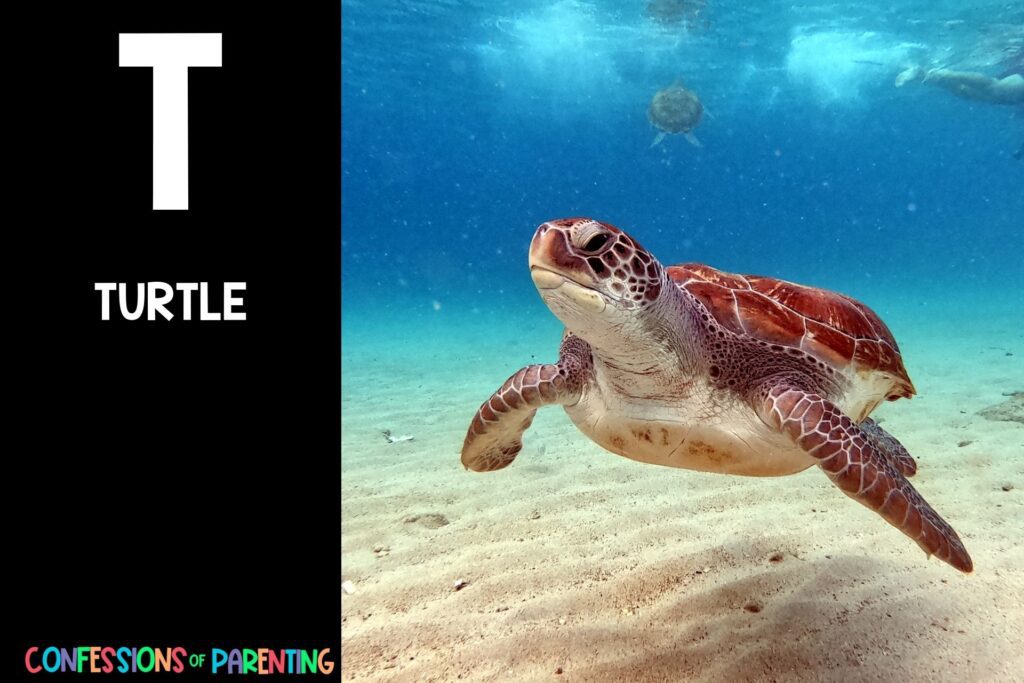 Turtle
Turtles can live an incredibly long time! The oldest turtle ever known was named Tu'i Malila. Tu'i Malila was a gift to the Tongan Royal family in 1777. She lived until 1966 and was about 188 years old! While most turtles don't live quite that long, in the right circumstances, they can live to be well over 100 years old.
Zoo Animals that Begin with the Letter T
No trip to the zoo would be complete without seeing these zoo animals that begin with T! How many of these animals that begin with the letter T do you normally see at the zoo?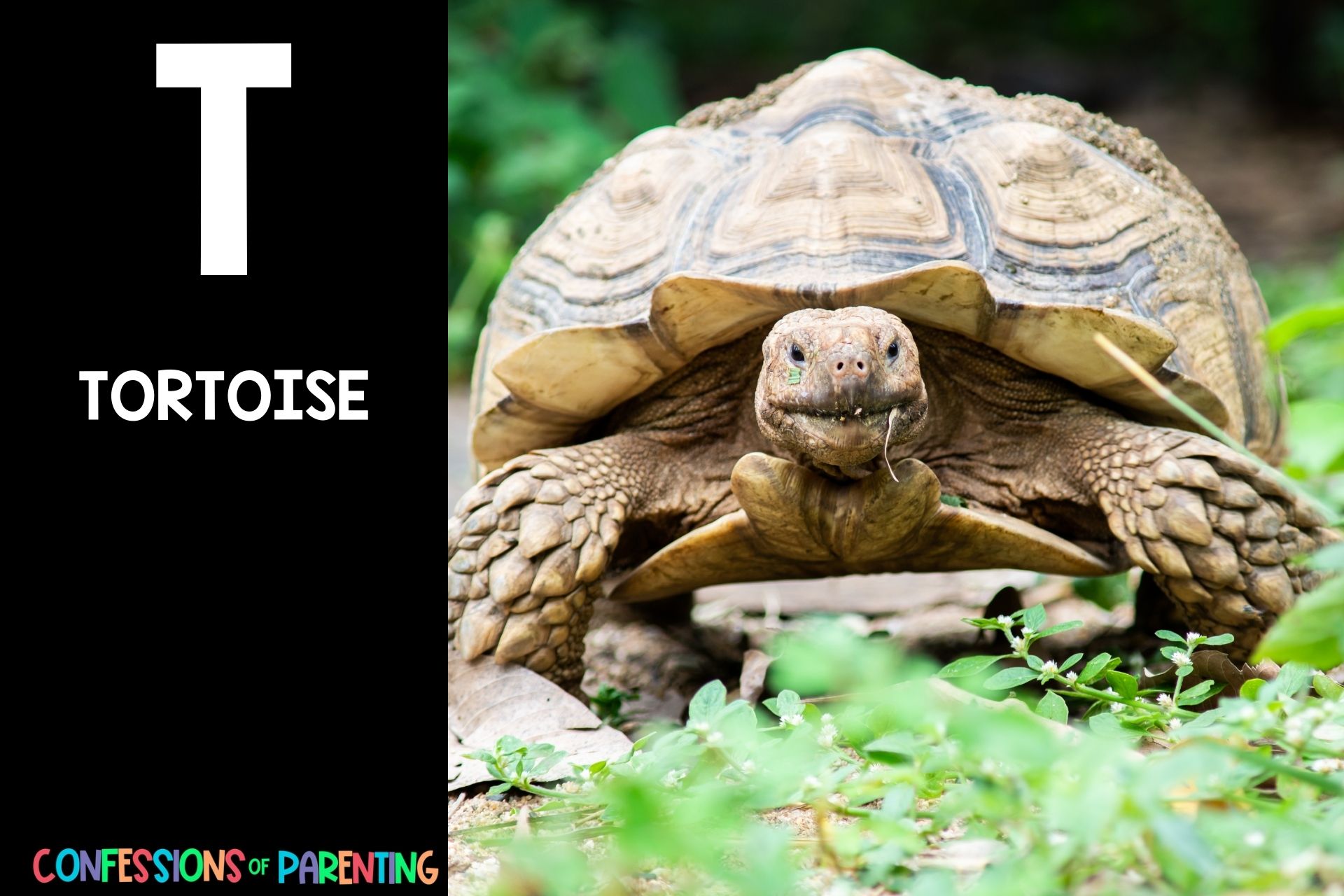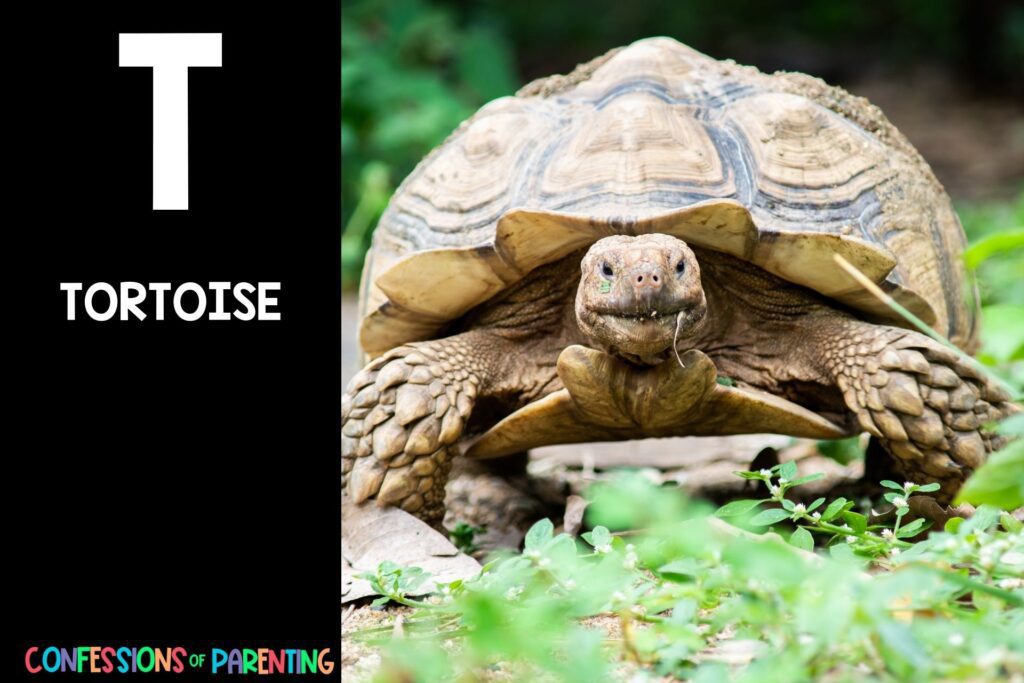 Tortoise
Tamarin
Tanager
Tapanuli Orangutan
Tapir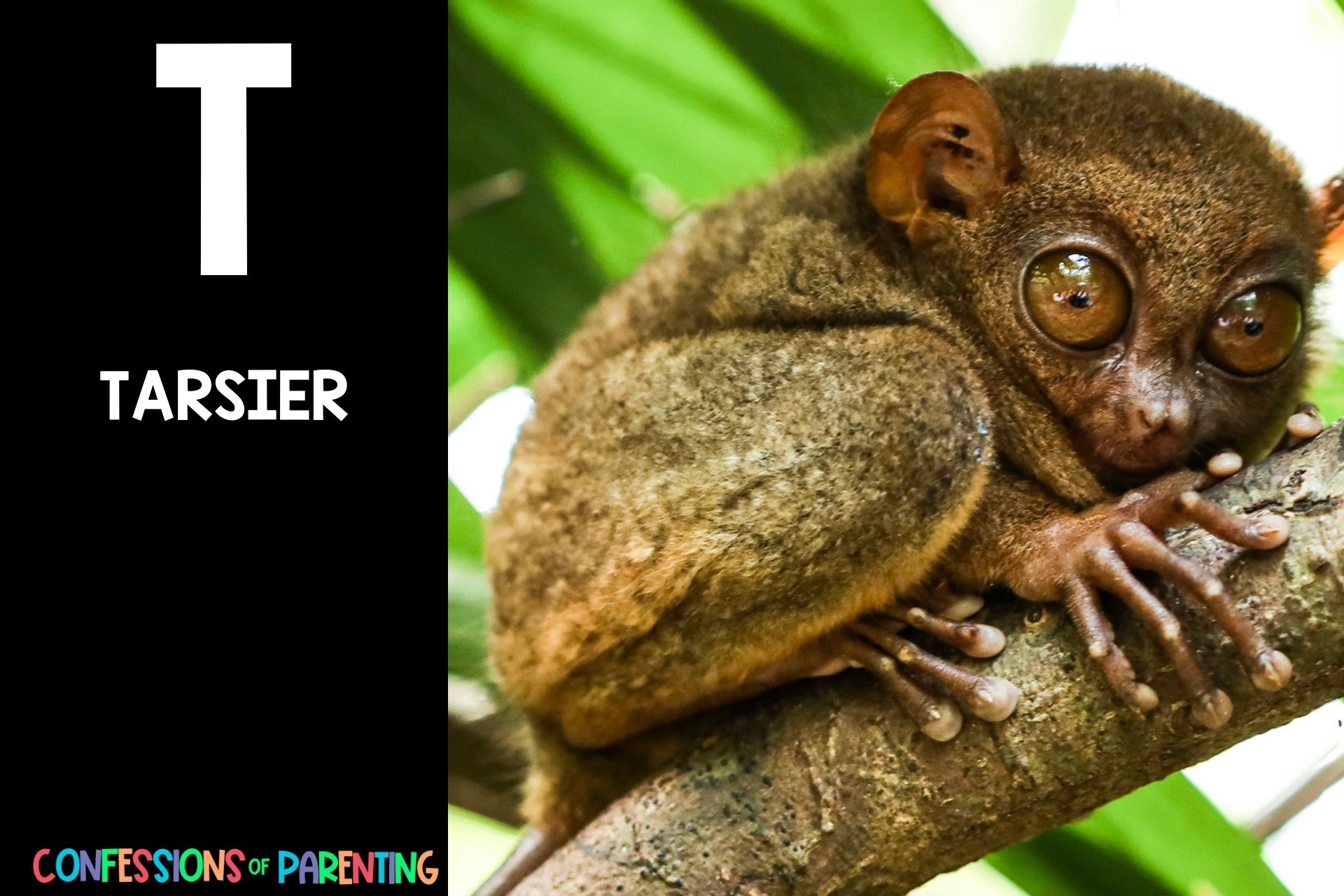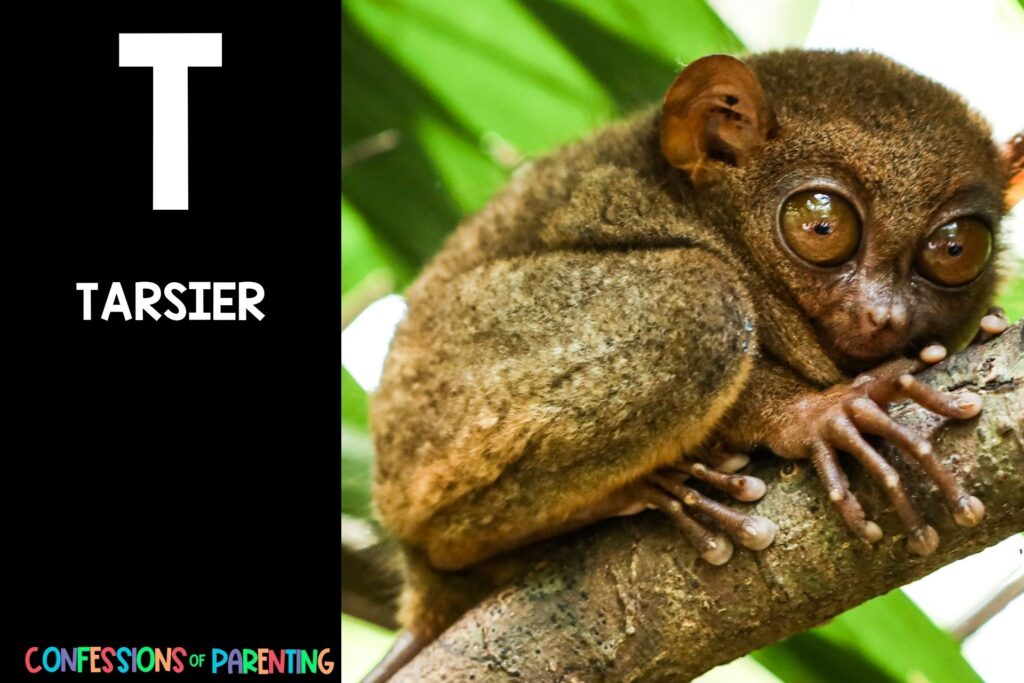 Tarsier
Tawny Eagle
Tawny Frogmouth
Tegu
Tenrec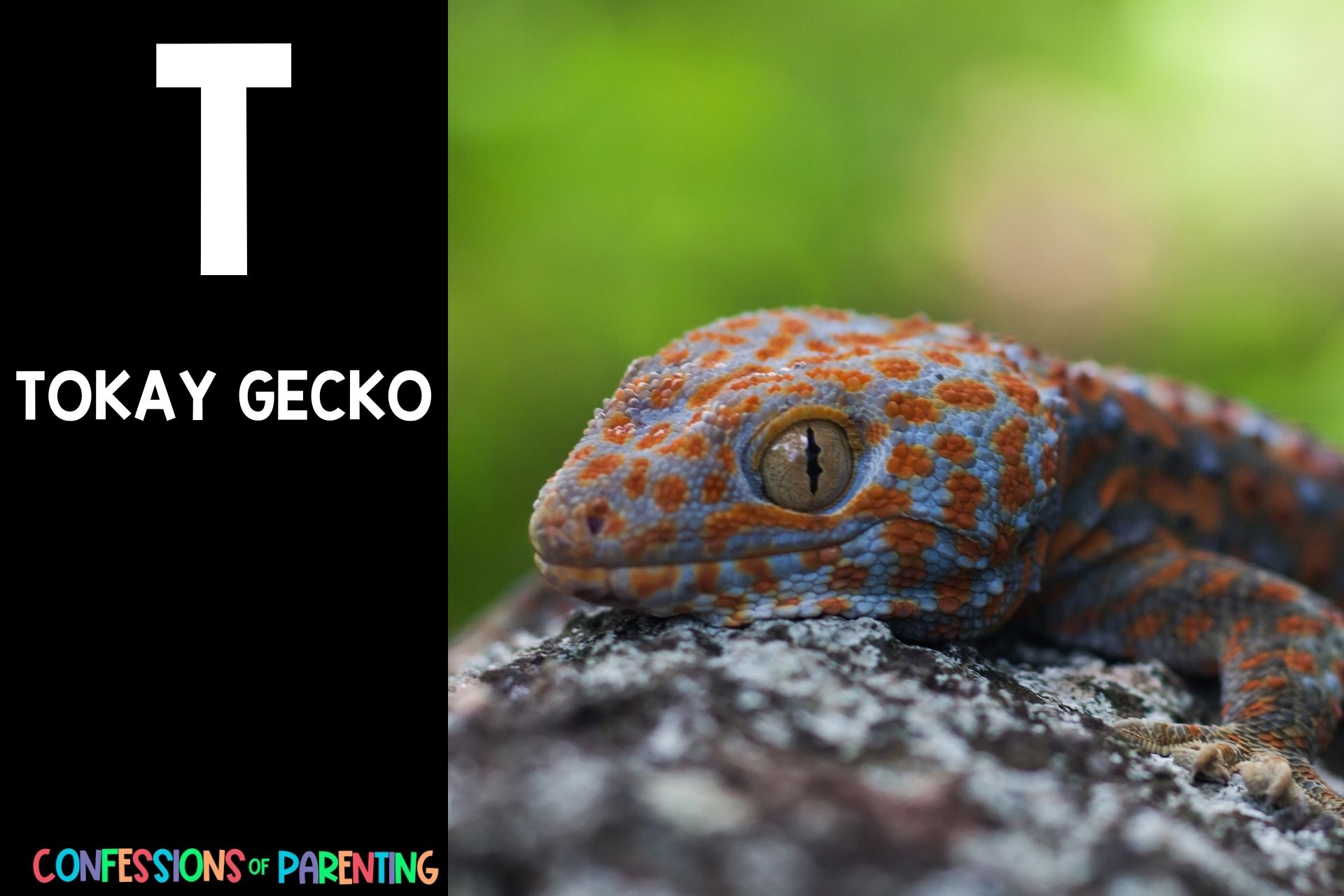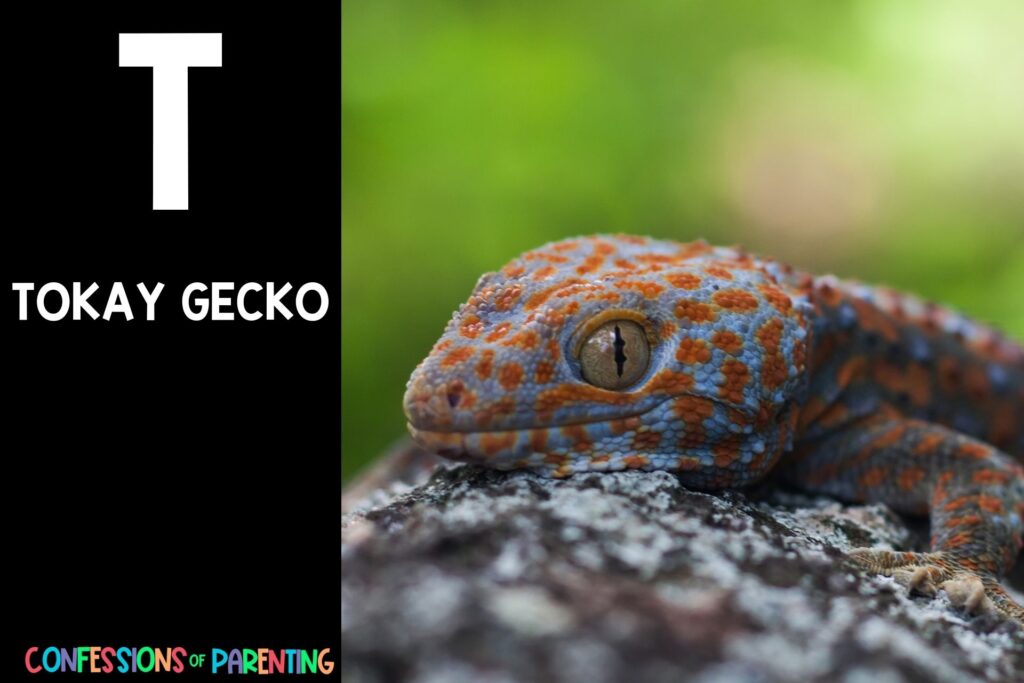 Tokay Gecko
Tentacled Snake
Timber Rattlesnake
Timor python
Tern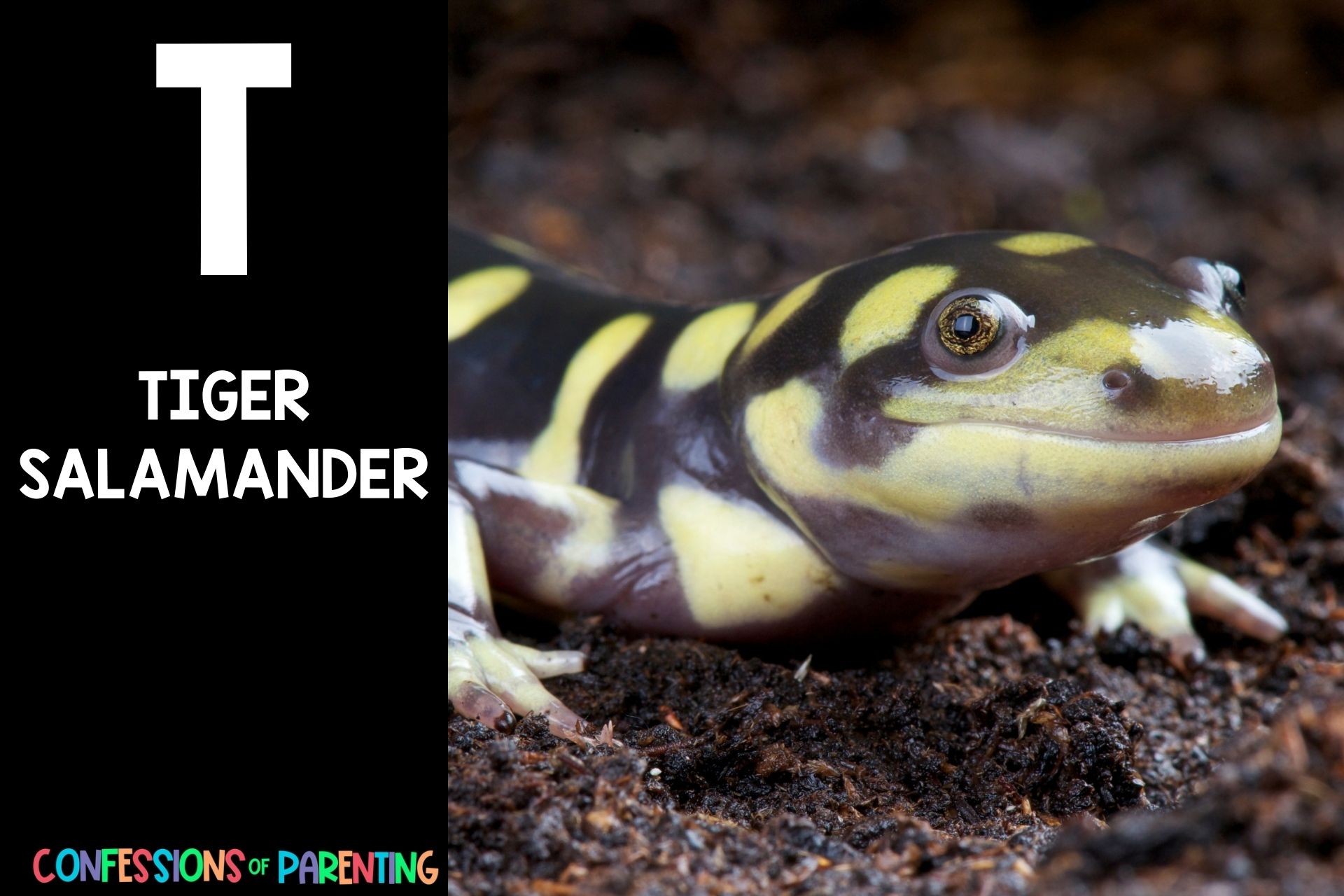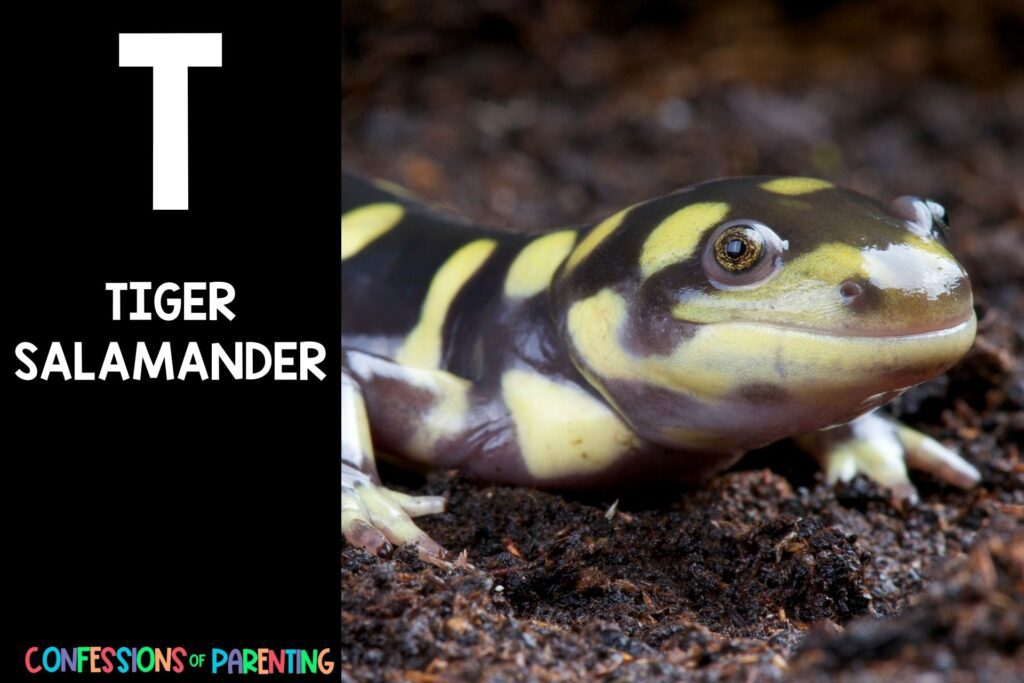 Tiger Salamander
Tree Frog
Tree Kangaroo
Tree Snake
Tree Viper (Bamboo Viper)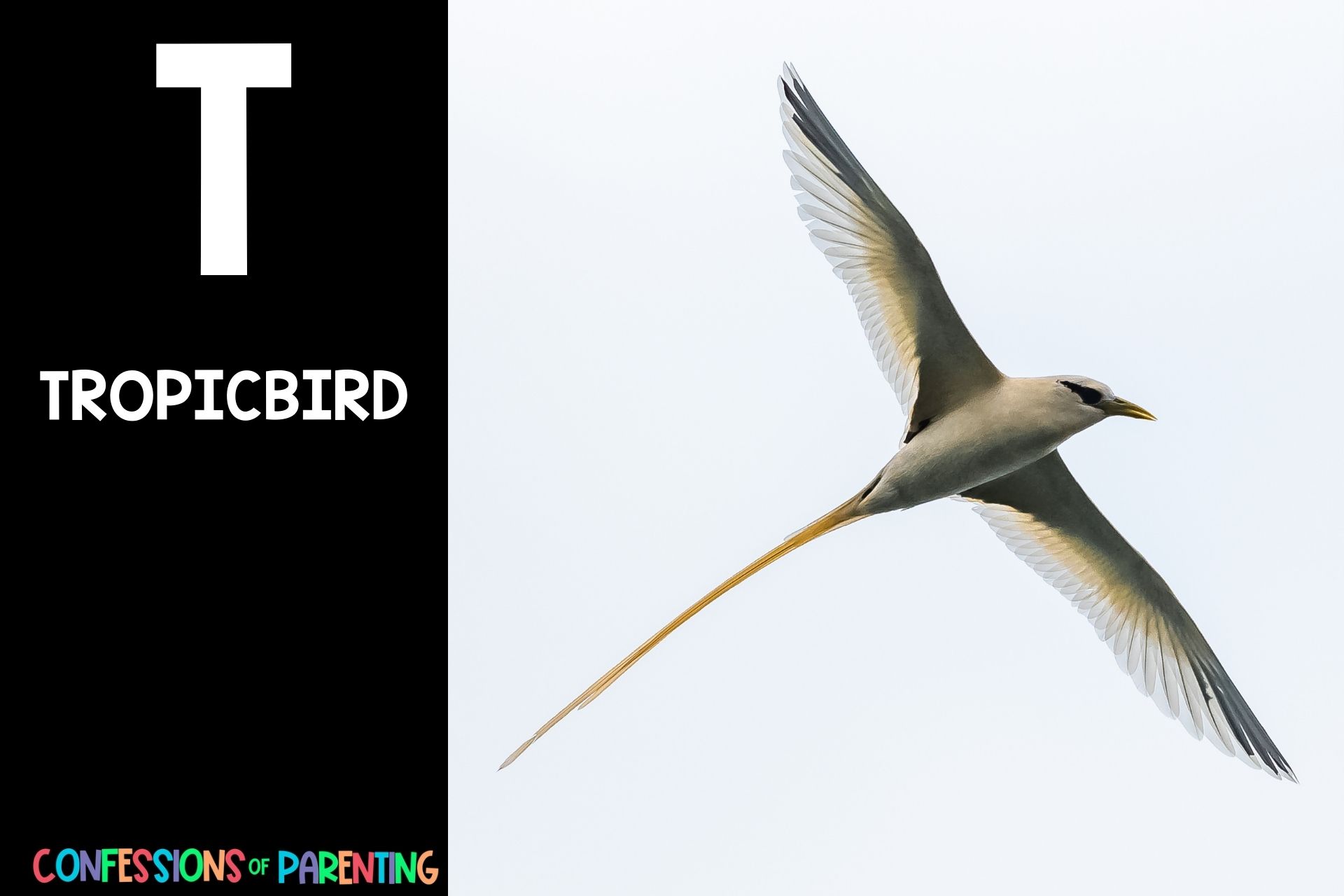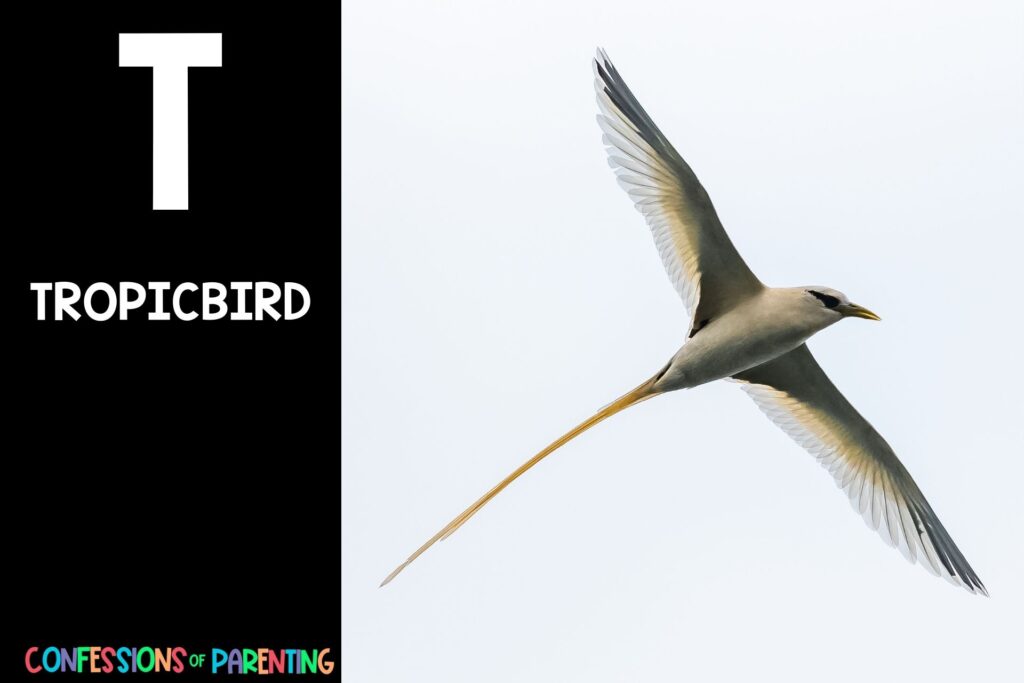 Tropicbird
Trumpeter Swan
Tuatara
Turaco
Turnspit
Turtle Dove
Turkey Vulture
Uncommon Animals that Begin with the Letter T
Here are even more animals that begin with the letter T that you may not typically know or hear about. How many of these animals have you heard of?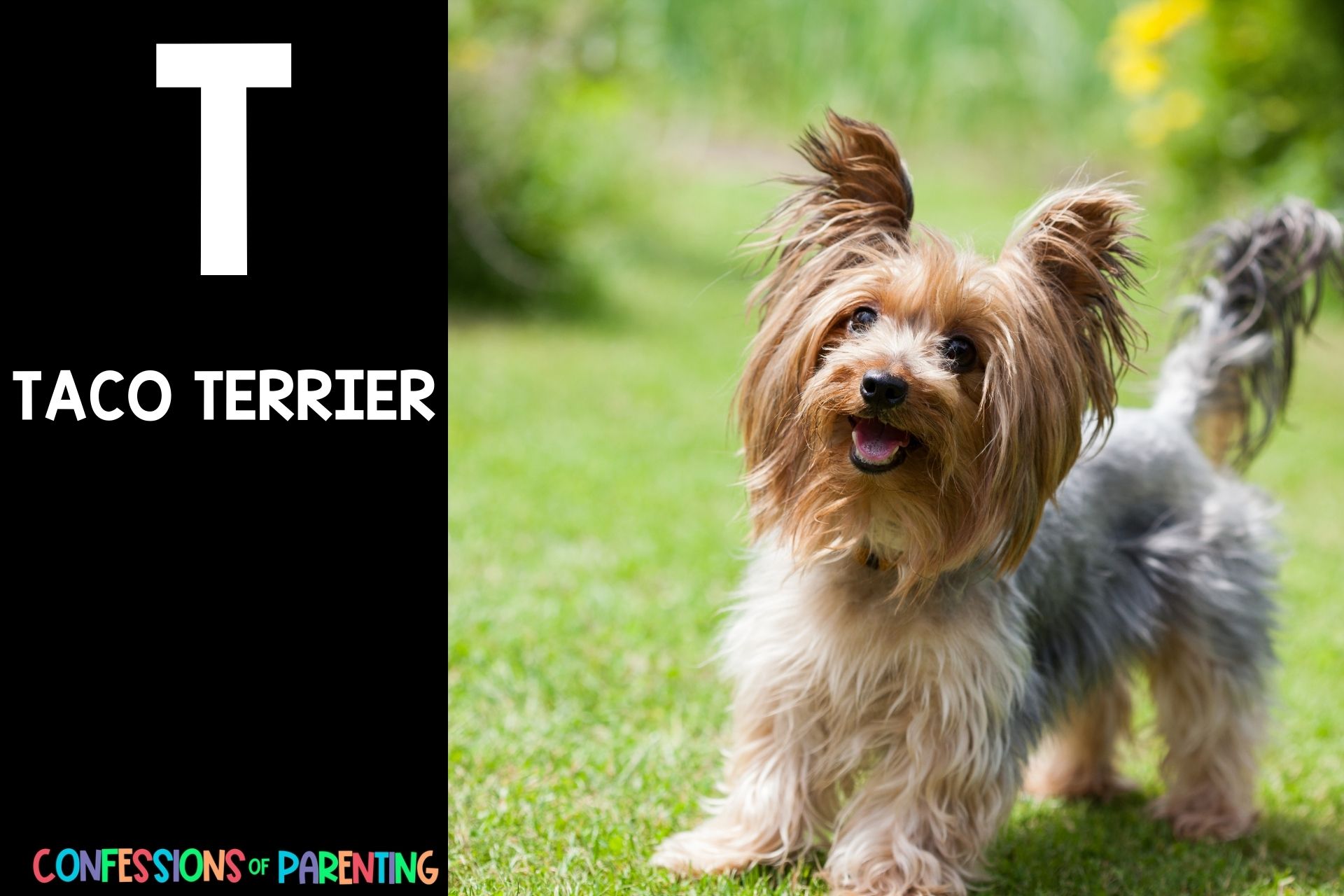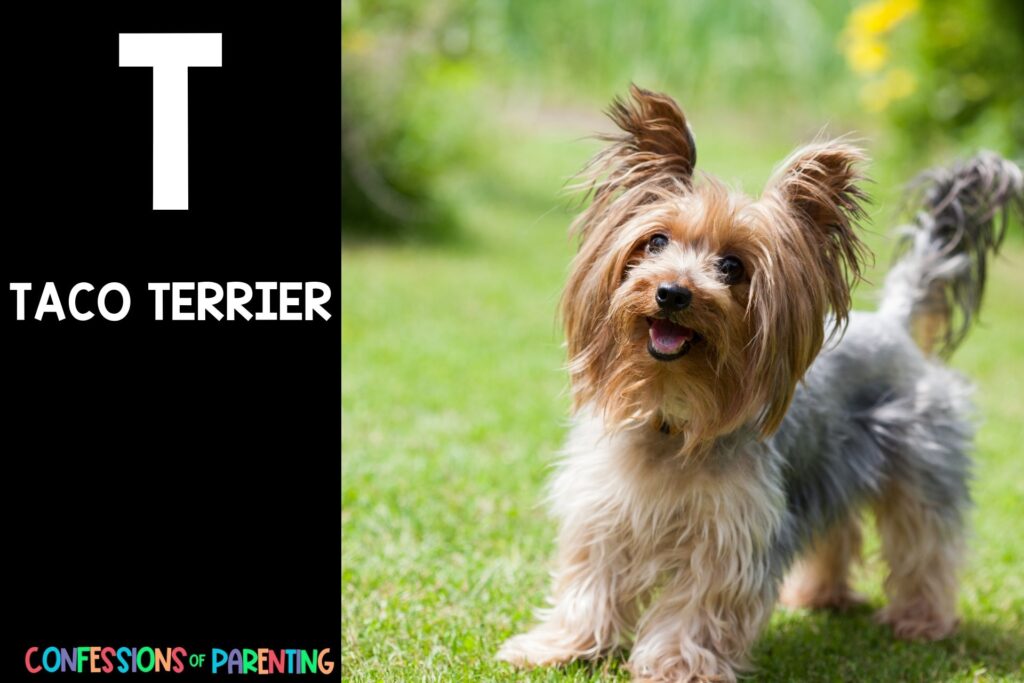 Taco Terrier
Tahr
Tailless Tenrec
Tailless Whip Scorpion
Taimen Fish
Taipan
Takin
Tamaskan
Tang
Tangerine Leopard Gecko
Tanuki
Tarantula Hawk
Tarbosaurus
Tarpon
Tasmanian Tiger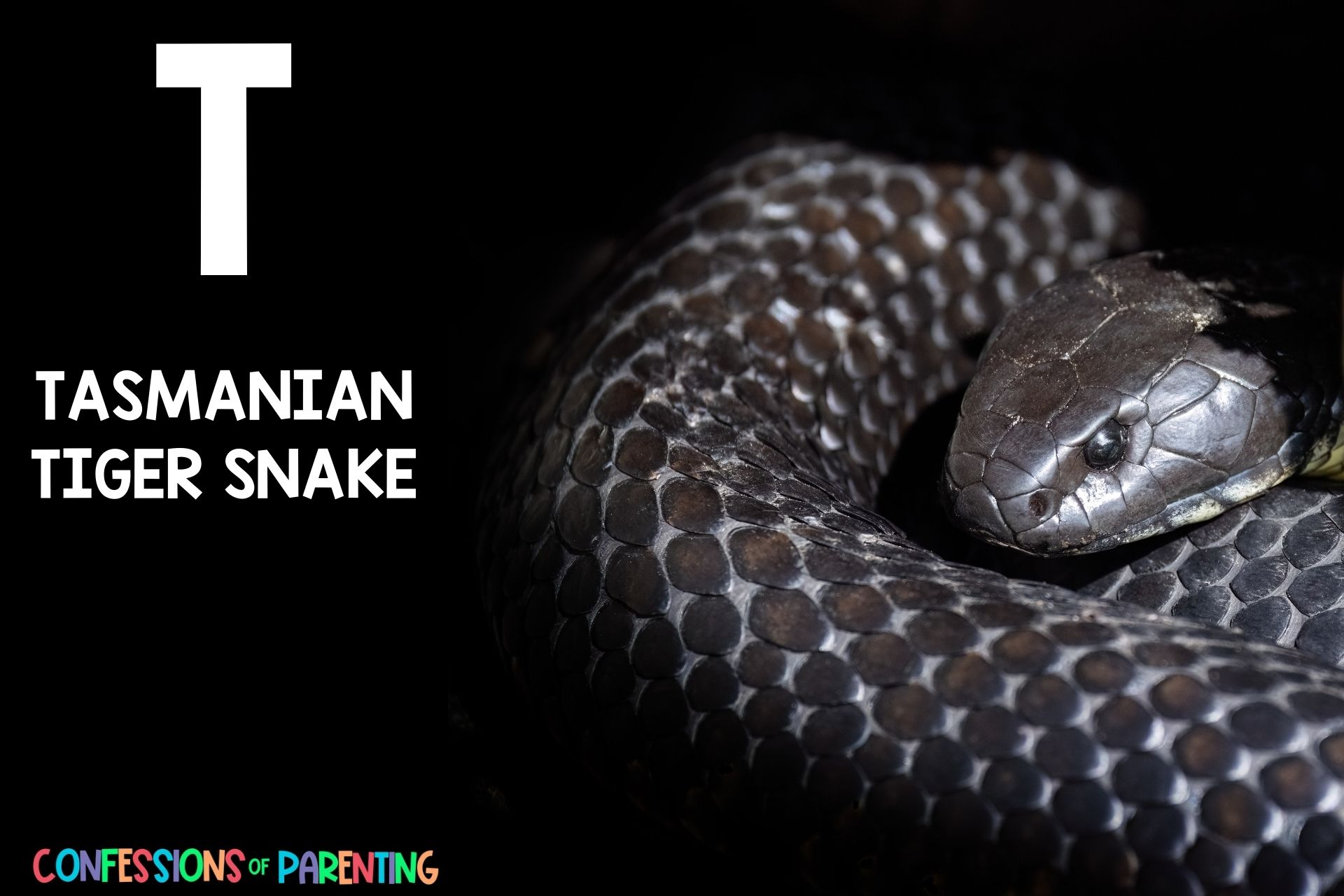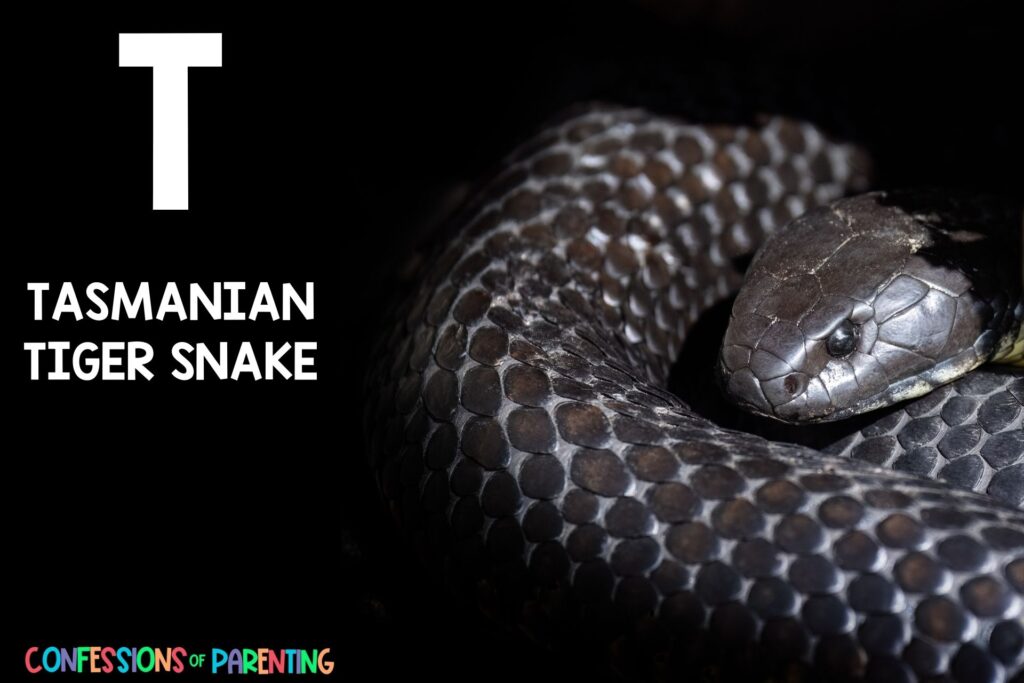 Tasmanian Tiger Snake
Tawny Mining Bee
Tawny Owl
Tayra
Teacup Chihuahua
Teacup Maltese
Teacup Miniature Horse
Teacup Poodle
Teddy Guinea Pig
Teddy Roosevelt Terrier
Teira Batfish
Telescope Fish
Ten-Lined June Beetle
Tench
Tennessee Walking Horse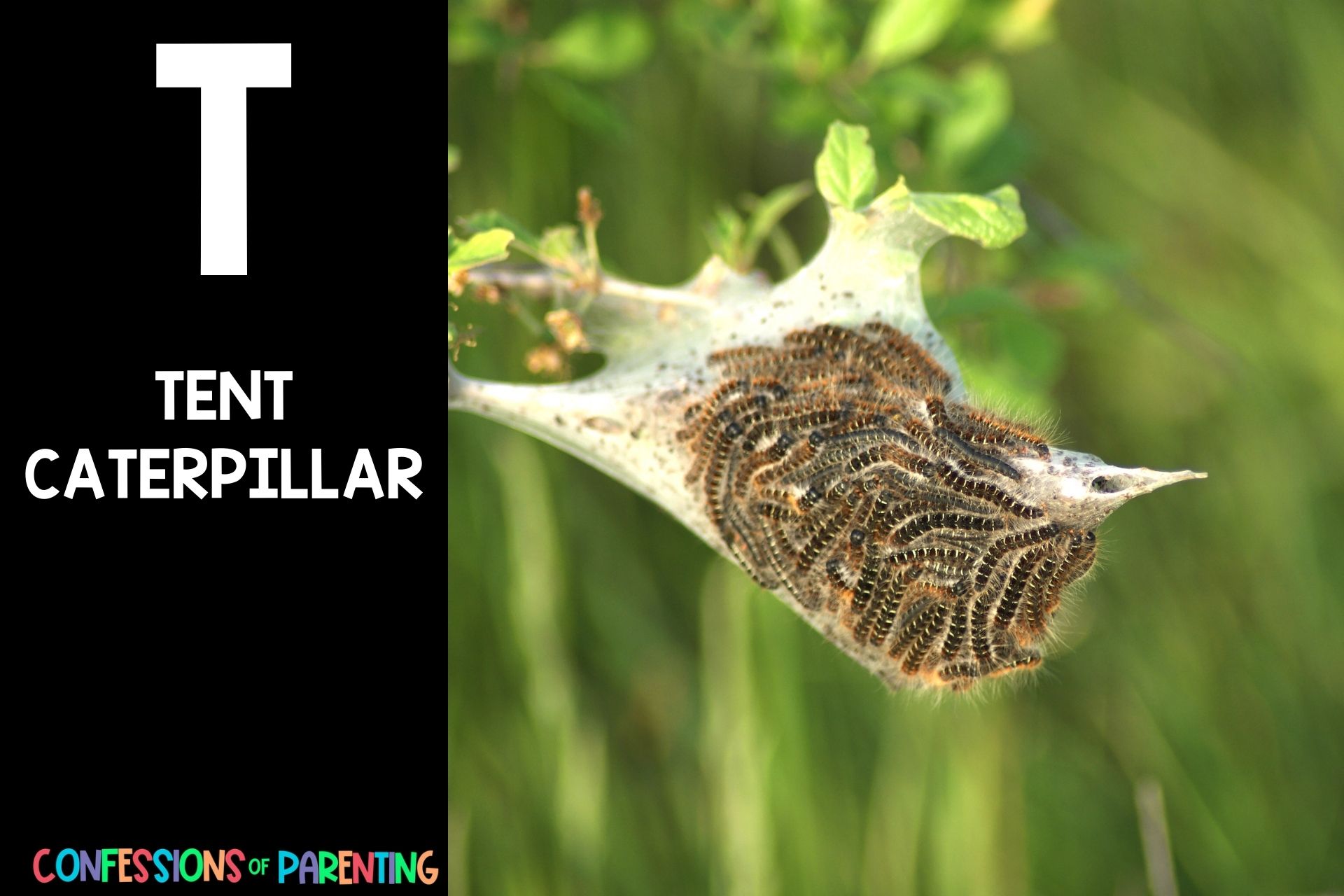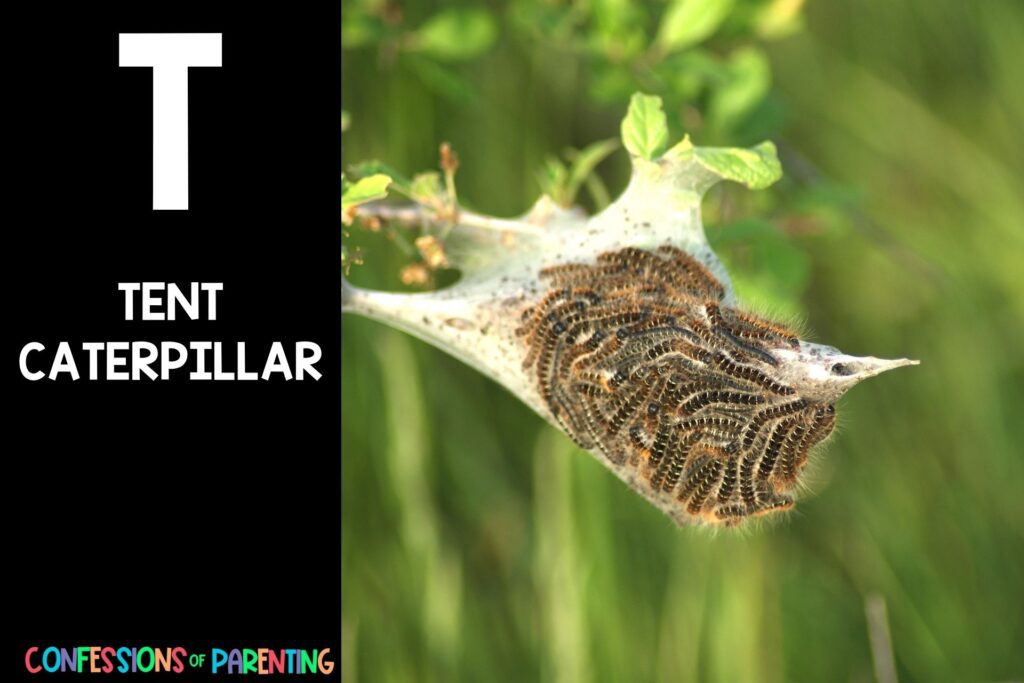 Tent Caterpillar
Tenterfield Terrier
Terrier
Terror Bird
Tetra
Texas Blind Snake
Texas Brown Tarantula
Texas Coral Snake
Texas Garter Snake
Texas Heeler
Texas Indigo Snake
Texas Night Snake
Texas Rat Snake
Texas Spiny Lizard
Thai Ridgeback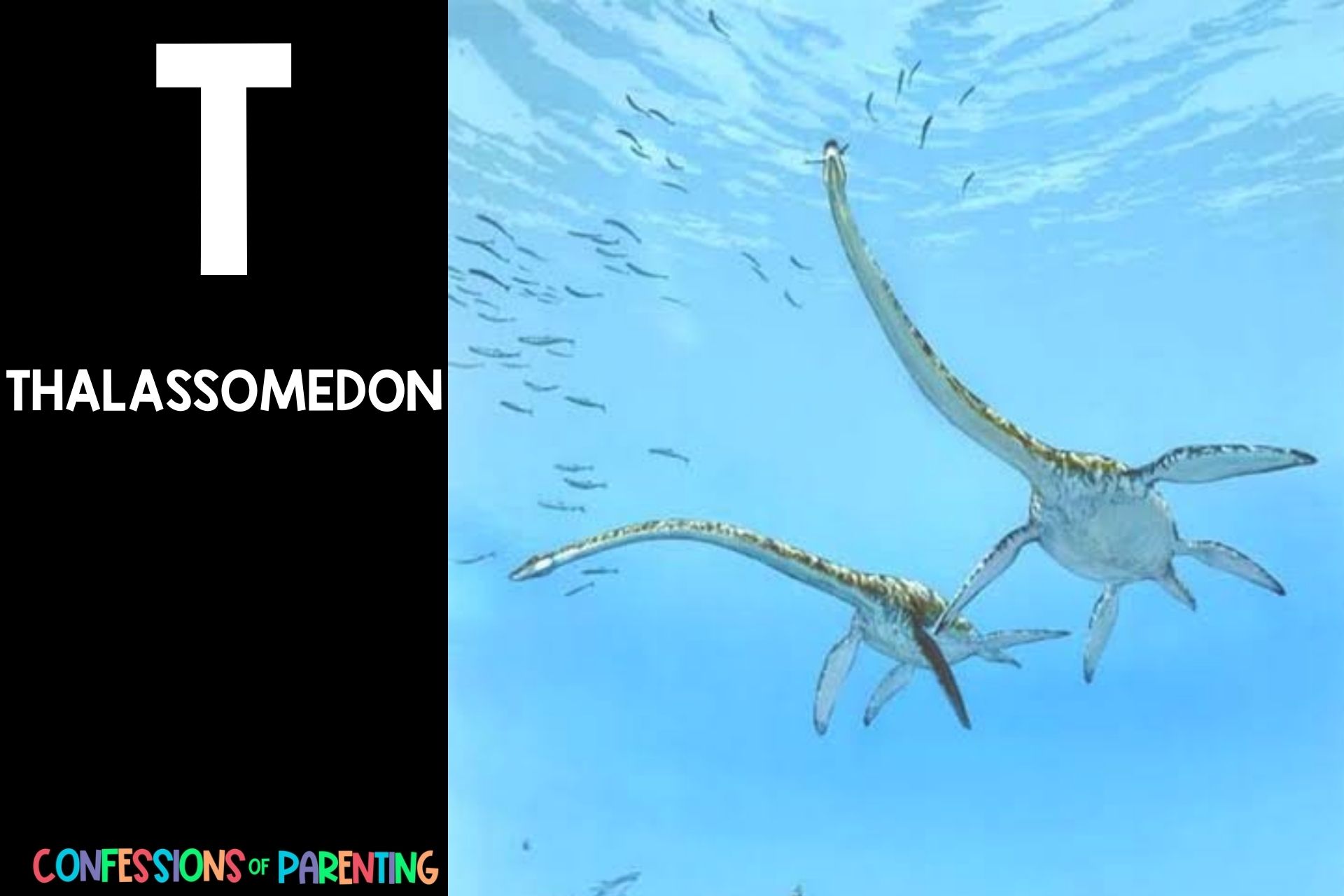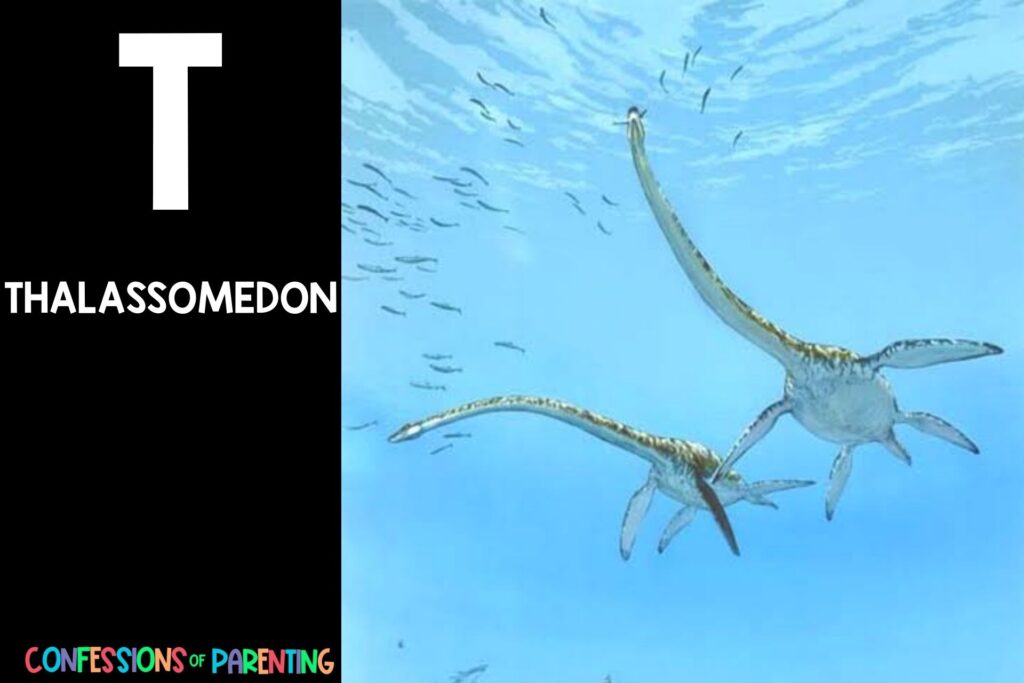 Thalassomedon
Thanatosdrakon
Therizinosaurus
Theropod
Thornback Ray
Thorny Devil
Thoroughbred
Thresher Shark
Thrush
Thylacoleo
Thylacoleo carnifex
Thylacosmilus
Tibetan Fox
Tibetan Mastiff
Tibetan Spaniel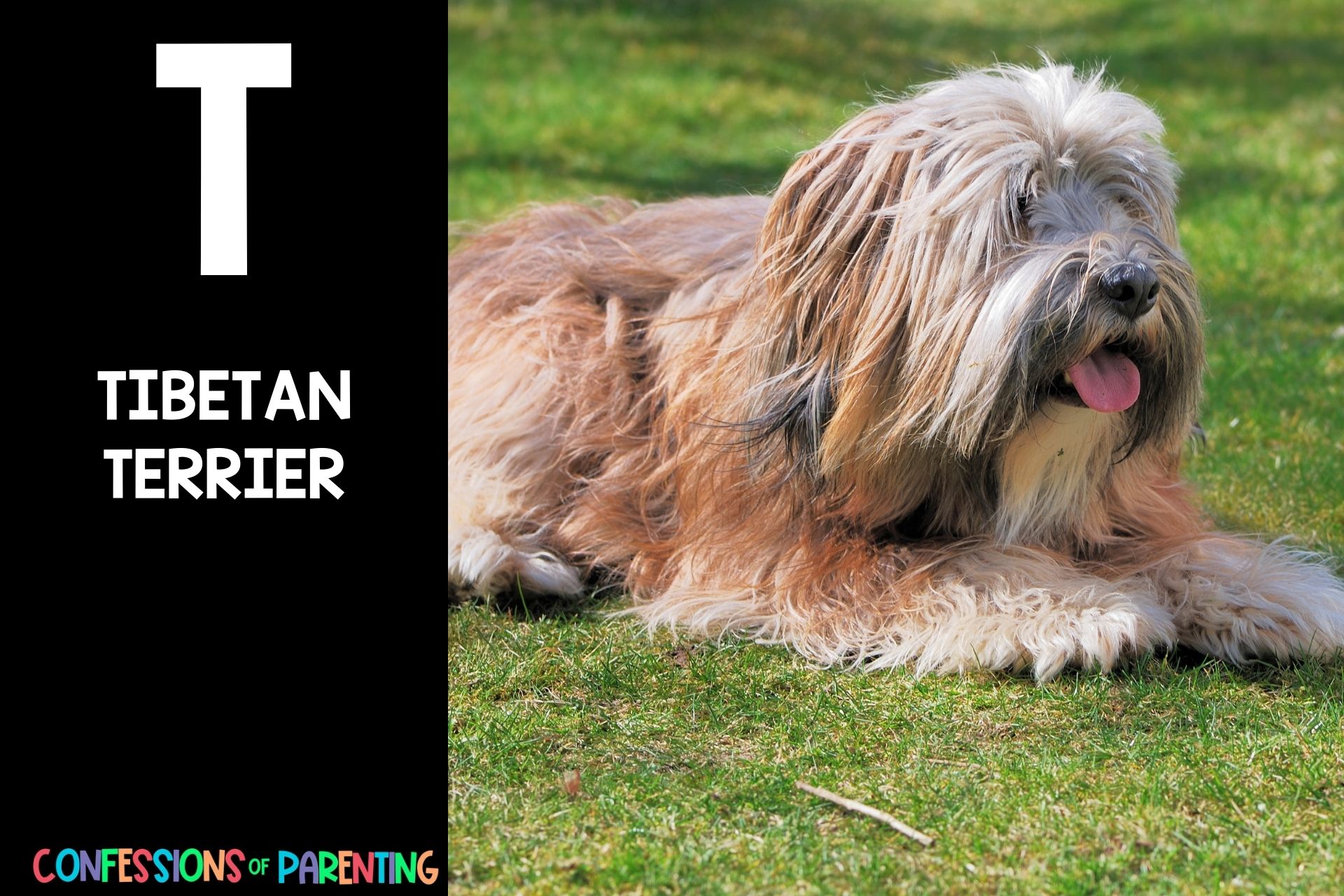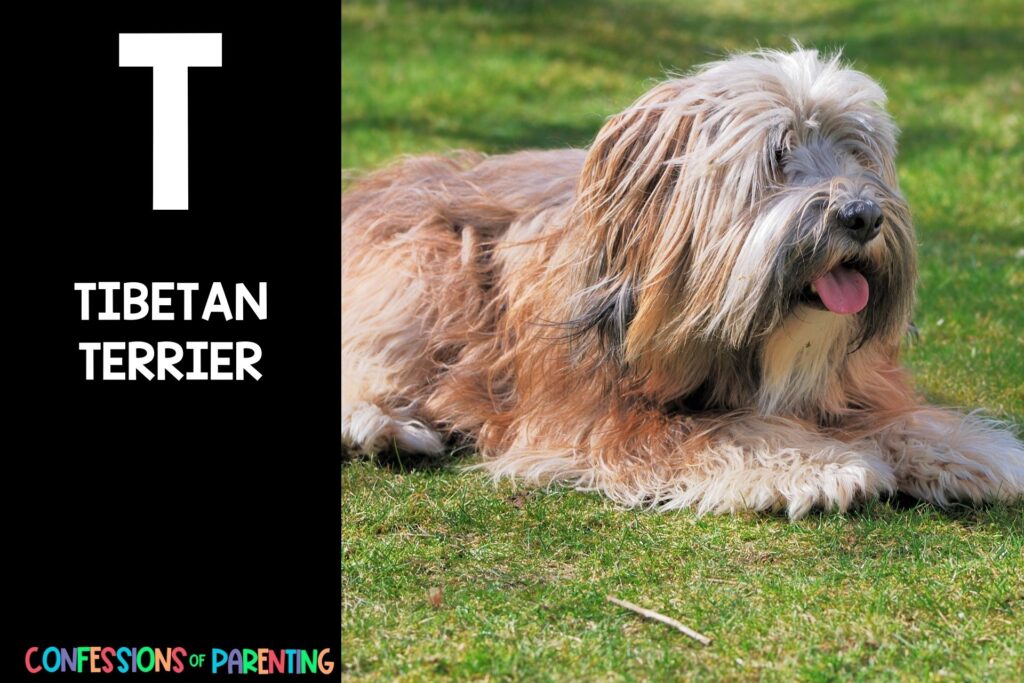 Tibetan Terrier
Tiffany
Tiger Beetle
Tiger Moth
Tiger Muskellunge (Muskie)
Tiger Rattlesnake
Tiger snake
Tiger Swallowtail
Tiger Swallowtail Caterpillar
Tiger Trout
Tiktaalik
Tire Track Eel
Titan Beetle
Titanoboa
Titanosaur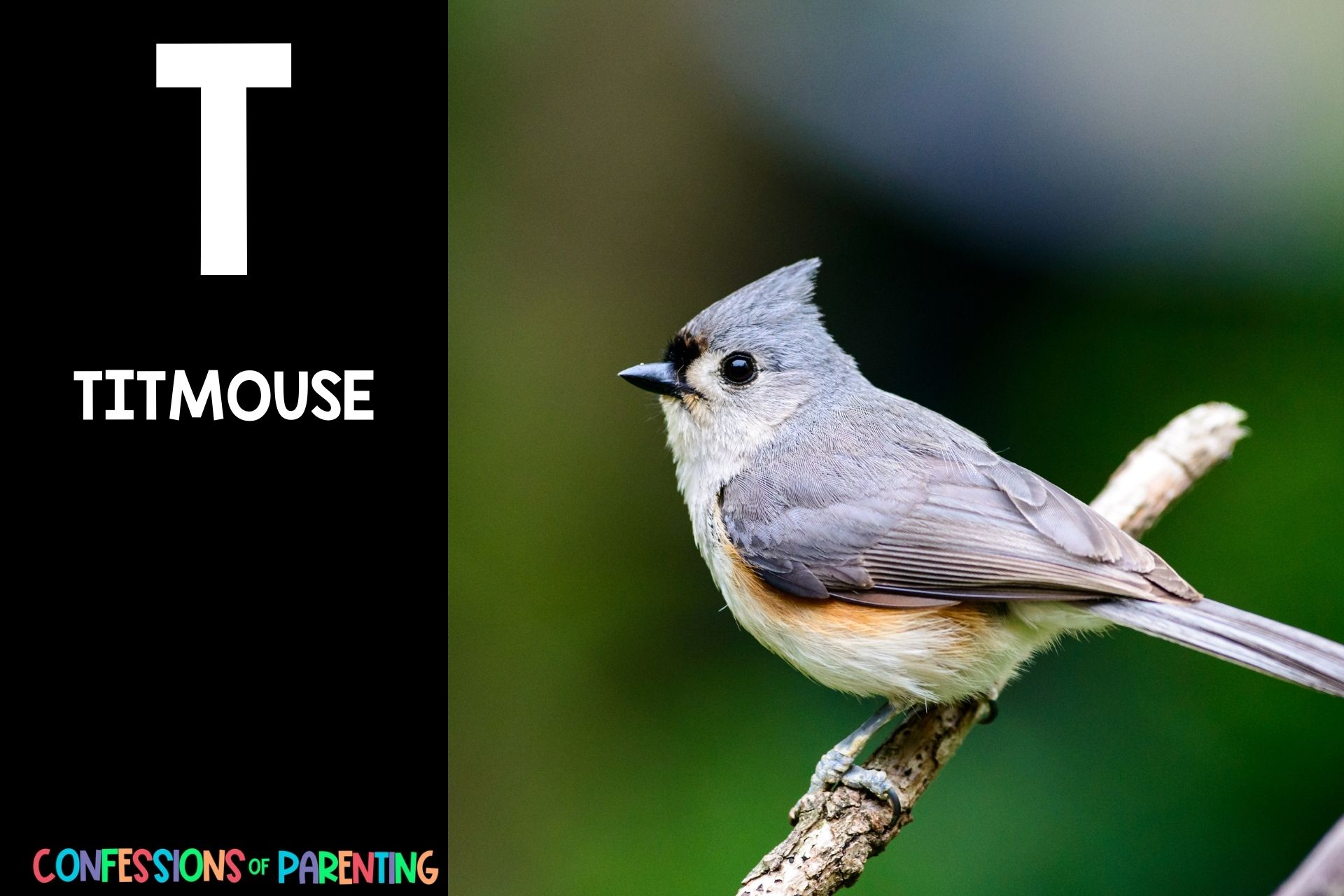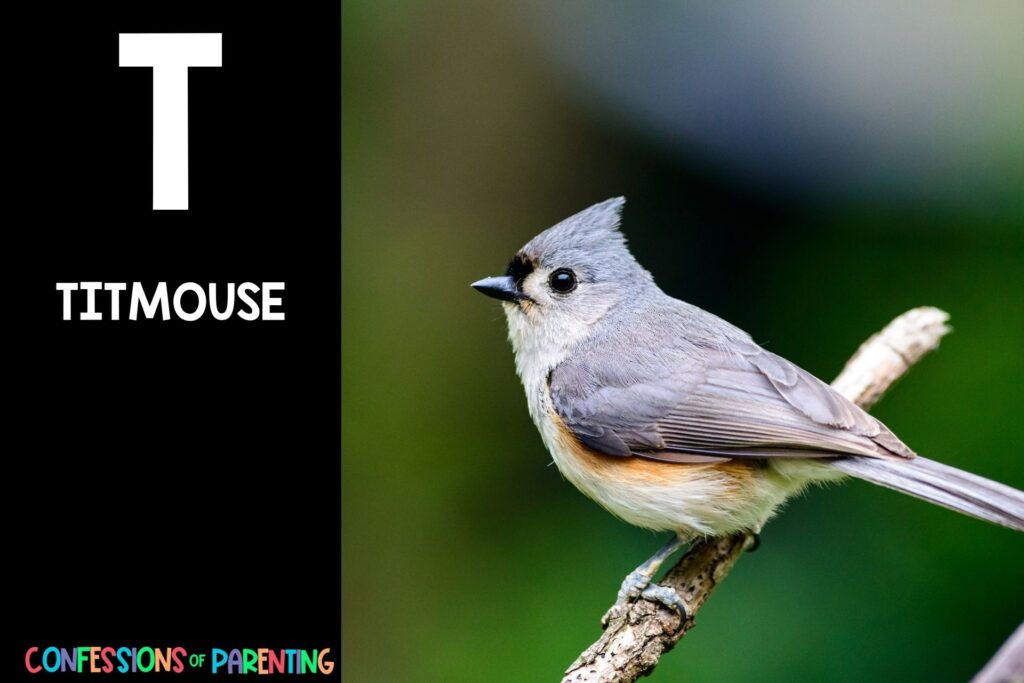 Titmouse
Toadfish
Toddy Cat
Tomato Hornworm
Topi
Torkie
Tornjak
Tosa
Towhee
Toxodon
Toy Fox Terrier
Toy Poodle
Transylvanian Hound
Trapdoor spider
Tree Cricket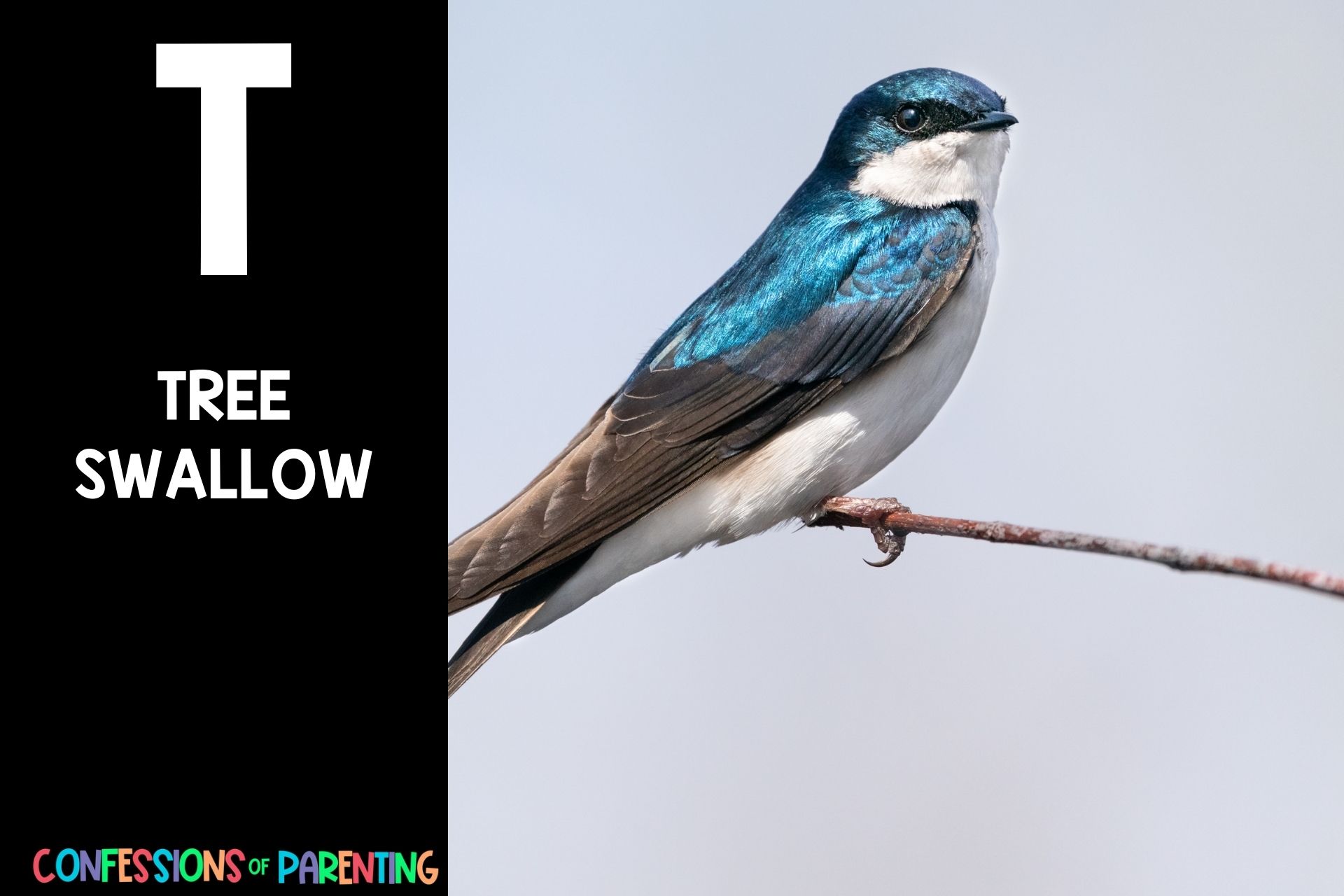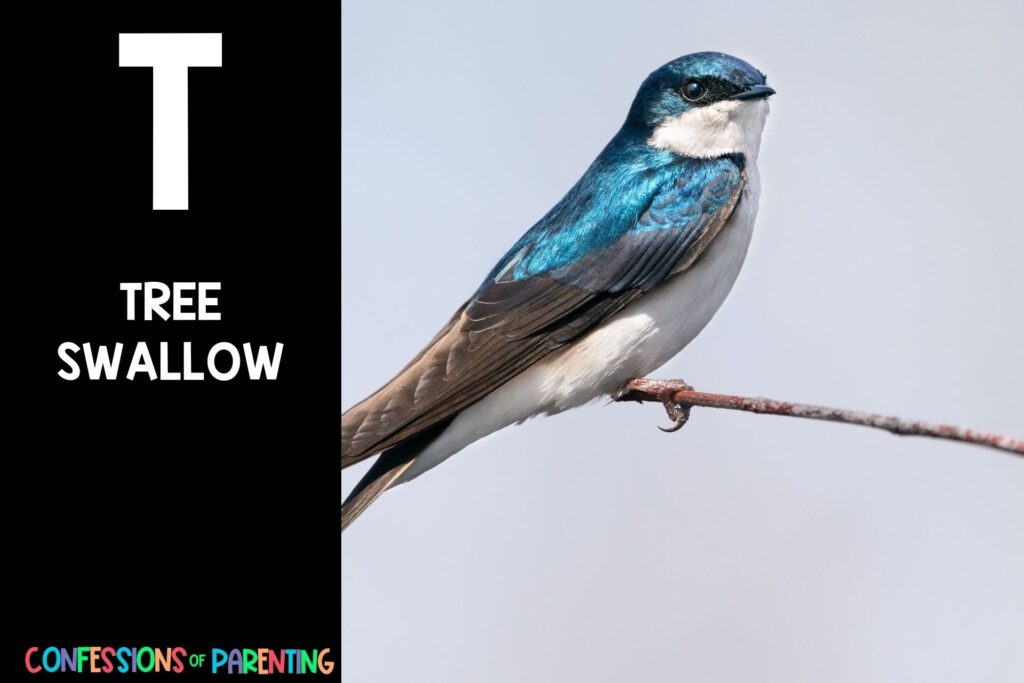 Tree swallow
Treecreeper
Treeing Tennessee Brindle
Treeing Walker Coonhound
Triceratops
Triggerfish
Trilobite
Troodon
Trout
Tsessebe
Tsetse Fly
Tuco Tuco
Tufted Coquette
Tufted Titmouse
Tully Monster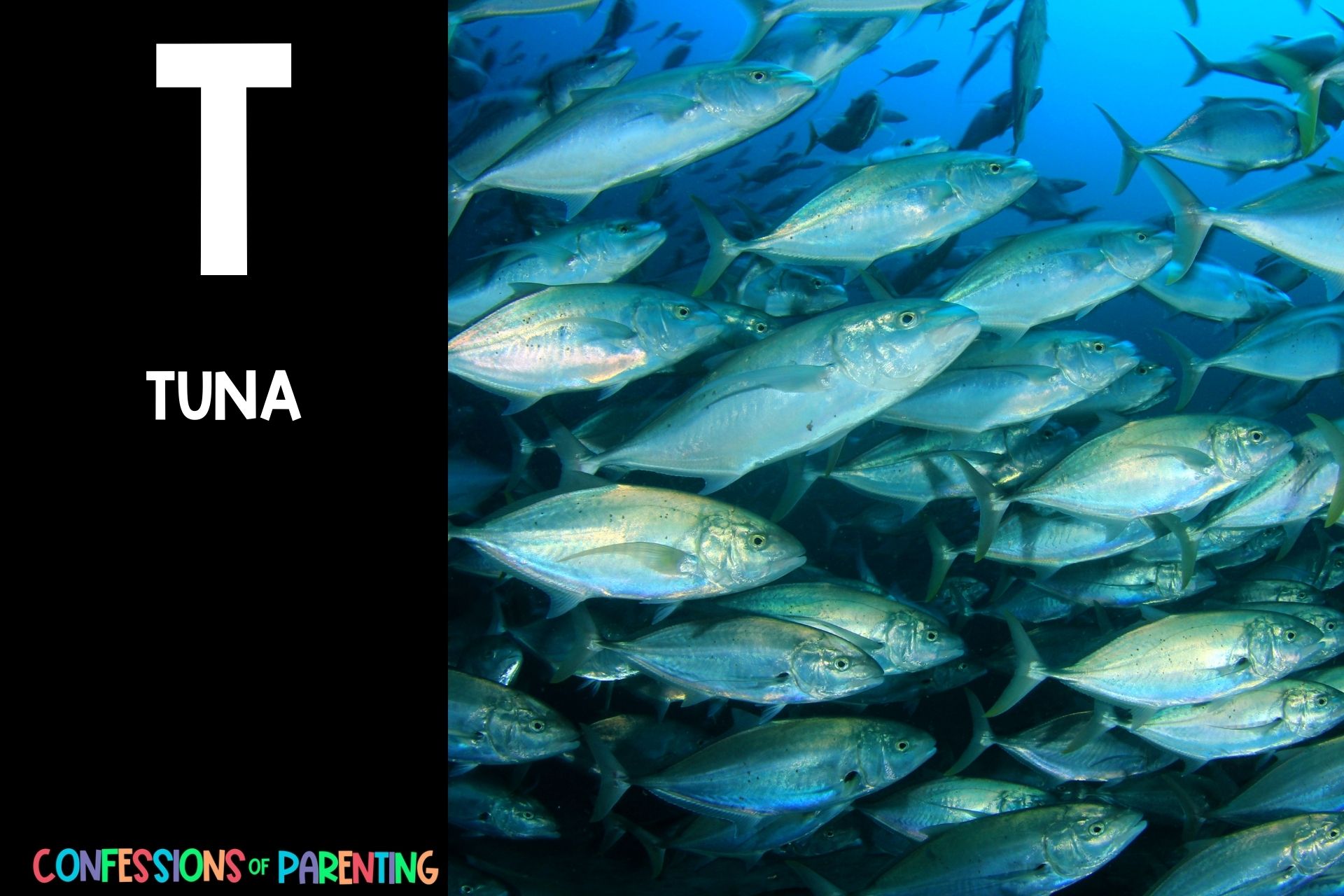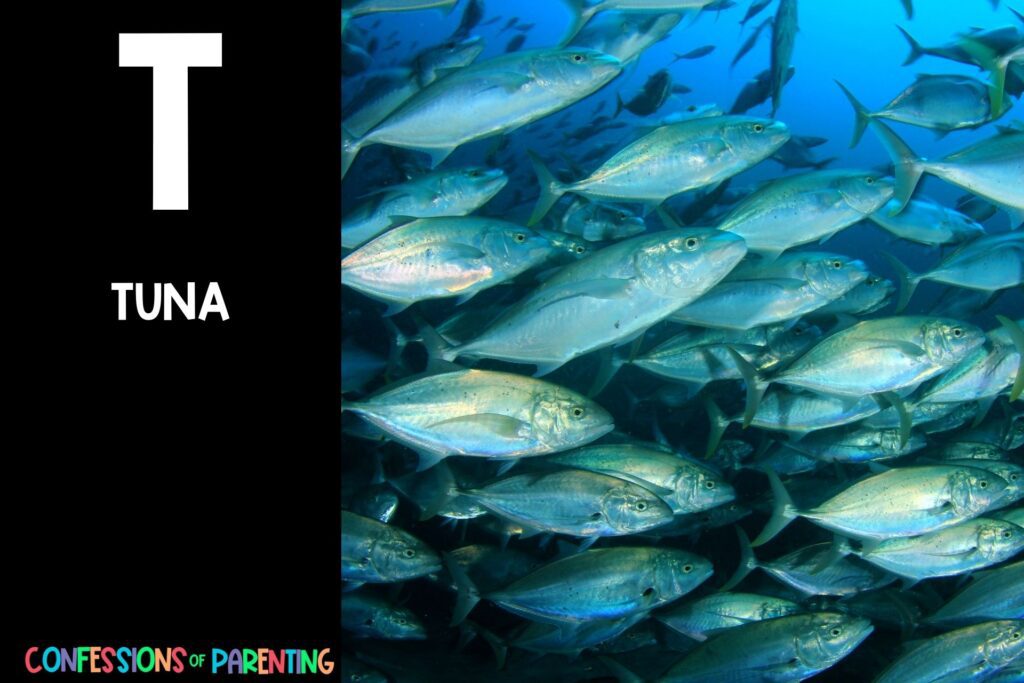 Tuna
Tundra Swan
Tur
Turkish Angora
Turtle Frog
Tusoteuthis
Tussock Moth
Tussock Moth Caterpillar
Tylosaurus
Twig Snake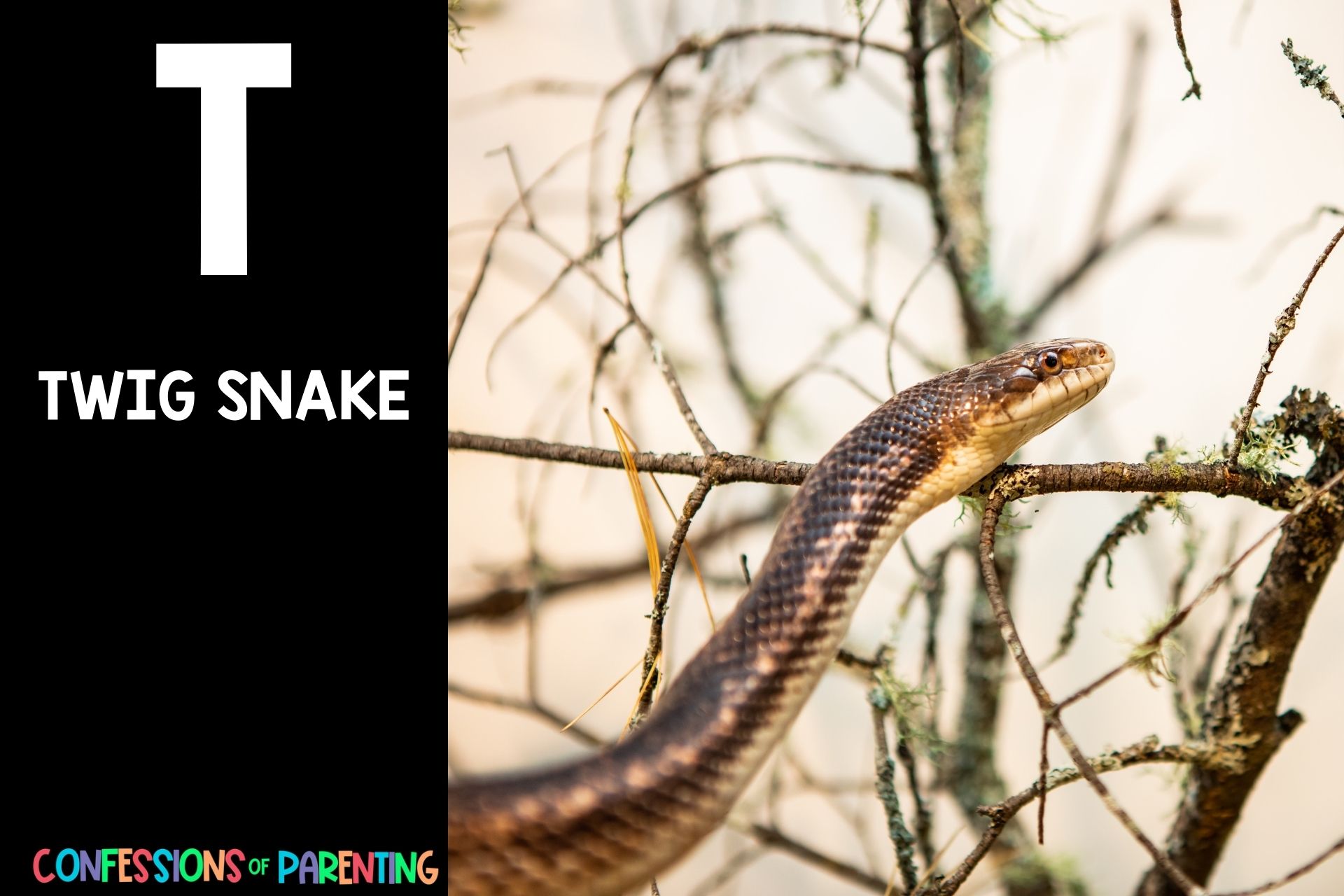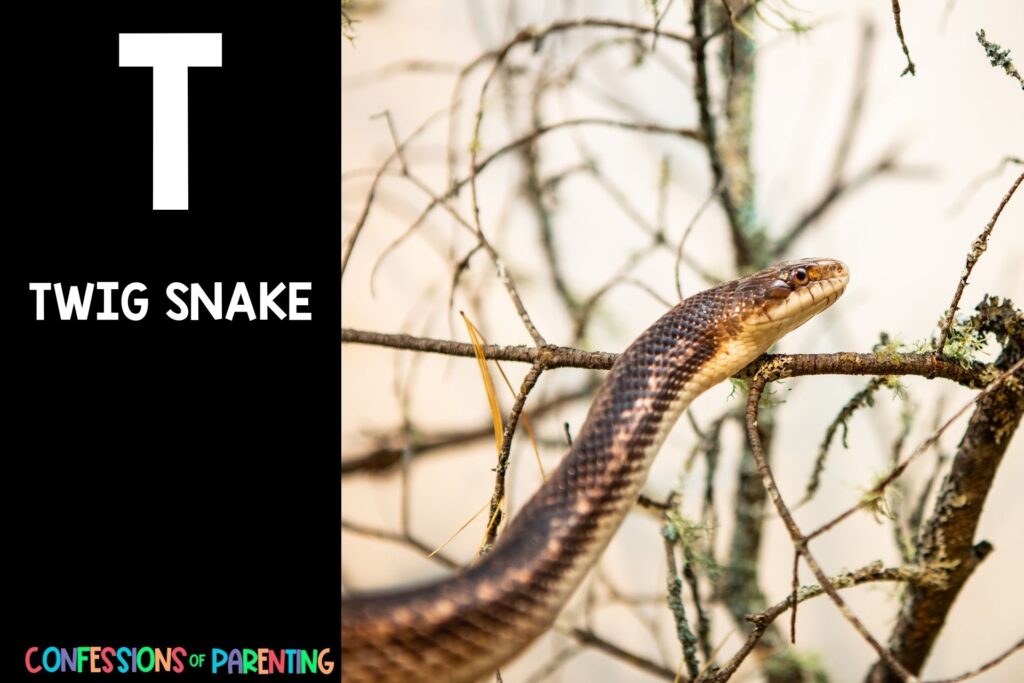 There you have it! A huge list of animals that begin with T to learn and to have fun exploring with the kids. Did we forget an animal? Be sure to add any other animals that begin with T to the list!
Do you want to learn about other interesting animals? Be sure to check out our other lists of animals!