Camping trips are such a good opportunity to spend quality time with your family. If you're planning a camping trip, make sure you download this free Camping Scavenger Hunt printable to play with your kids.
Camping Scavenger Hunt
Camping trips are a great chance for your family to get out and relax. The tech-free time with some outdoor air is bound to result in some serious quality time with family.
The only problem that families often have with camping is entertaining their young children. I love relaxing outside, but sitting around isn't exactly what my kids consider a fun activity!
It's hard for little ones to be patient and sit still. Camping is a great time for exploration and adventure, and the perfect chance for your little ones to get moving and have some fun.
For some other fun things to do when you're camping, be sure to check out our Hiking Word Search and Camp Jokes.
If you want to encourage some creativity and discovery, try out this Free Camping Scavenger Hunt and our camping bingo game!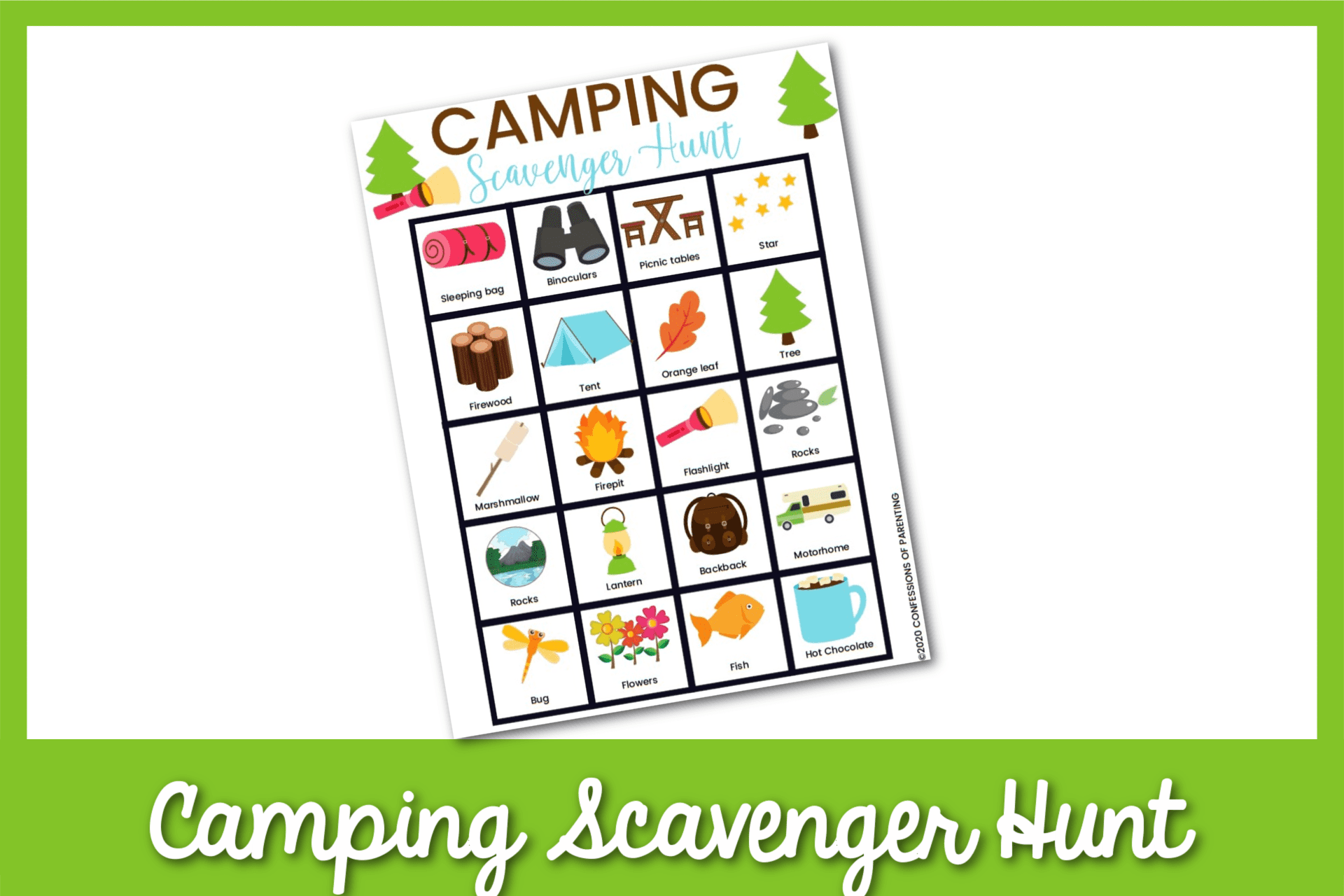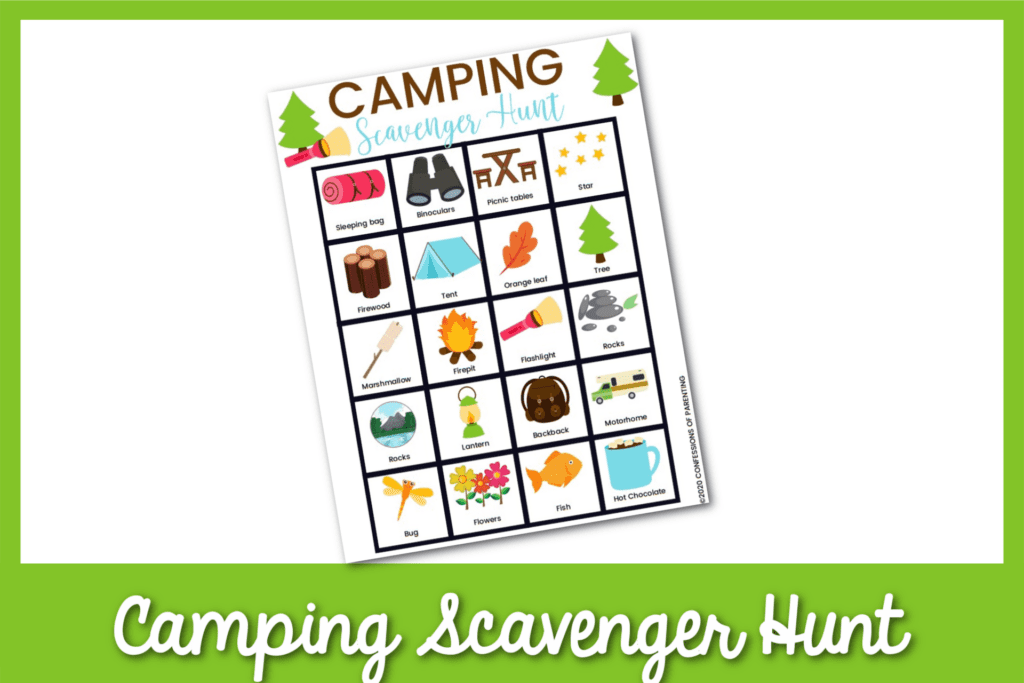 Why I Love Camping Scavenger Hunts
Scavenger hunts are a wonderful activity for children in any location. Anything that helps your little ones be creative and explore is always a good idea.
In addition to the developmental benefits of scavenger hunts, they are just plain fun! Kids love scavenging around to find new treasures and this will get them started.
Most of the items on this list your kids can find right at your campsite, so you can still sit back and relax while you watch your kids scavenge! Of course, if you have little ones they should always be supervised a bit closer.
No matter what age your kids are, they will love this camping scavenger hunt!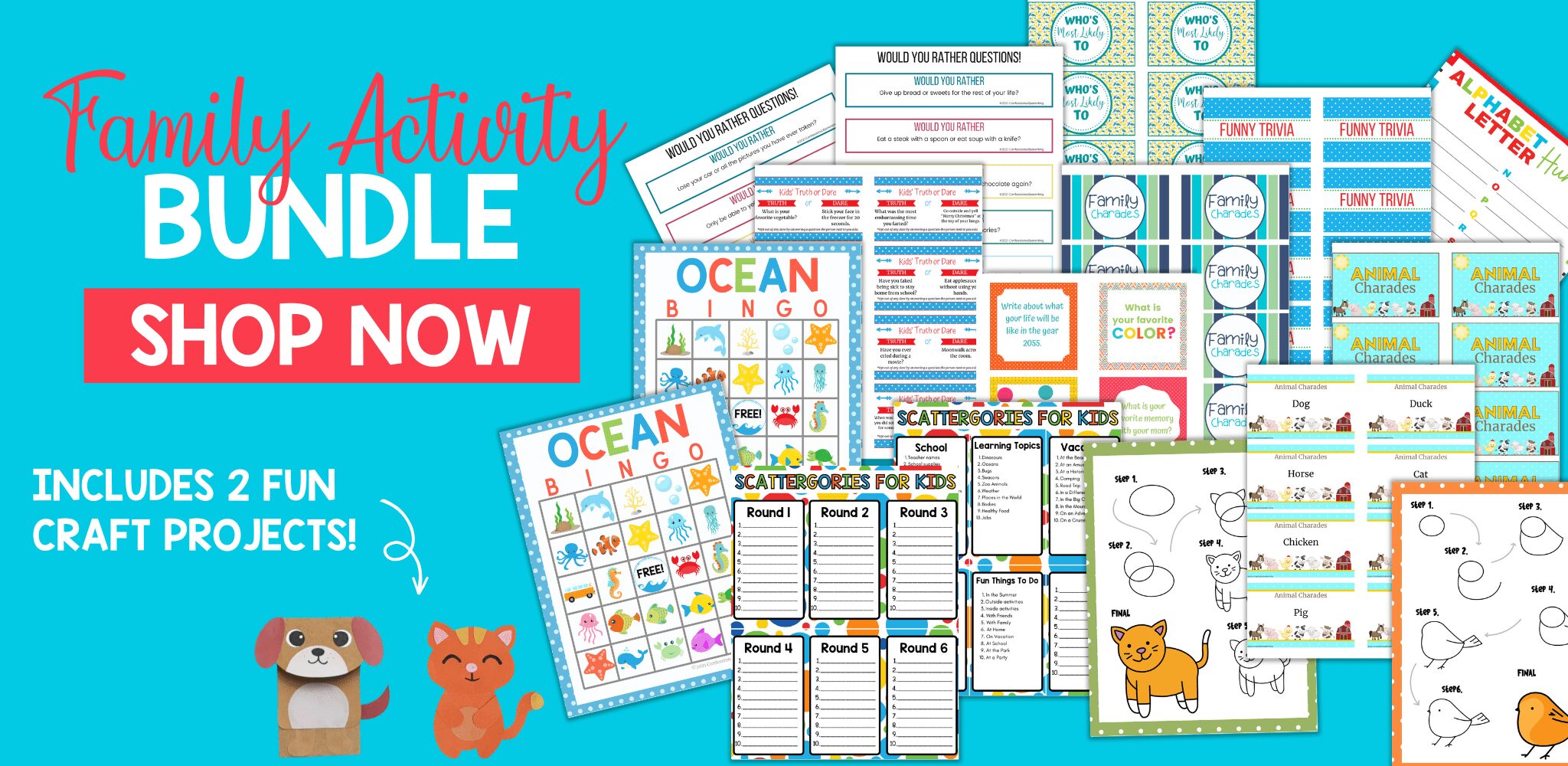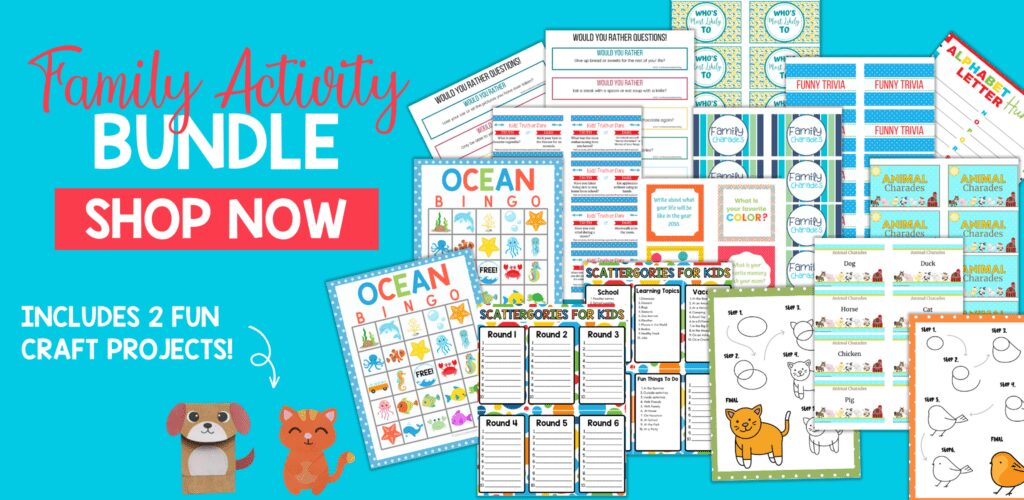 How to do a Camping Scavenger Hunt
This scavenger hunt is as easy as downloading and printing! The list is full of fun items that you kids should be able to find at any campsite so if you have the printable you are ready to go.
You can either print one copy to hold onto and ask your kids to find things one at a time, or you can print off a copy for each kid while they scavenge around.
For this camping scavenger hunt, I like to have a place for my kids to bring items back to me if I'm relaxing by the fire. Of course, they can't bring the huge items, but it's fun to collect items and race them back to the holding spot.
If you are going along with the kids, you can just check things off as you find them!
How to adjust this scavenger hunt for different ages
I love activities that I can do with all my kids, and scavenger hunts are great for any age group. Although these hunts are perfect for elementary-aged kids, I promise that they are also adjustable for other ages!
For little ones who may not be able to read or understand, go along with them! Let them take the lead while you explain what to look for. Young toddlers and preschool age kids love exploring, especially if they get to take charge.
For teenagers or older kids, try to keep it interesting for them by adding twists. Have them race against each other, compete for a prize, or time them. Go with them and enjoy the activity together.
Camping Scavenger Hunt
See if you can find these items around your campsite!
Bug
Orange Leaf
Big rock
Firepit
Tent
Tree
Flashlight
Lantern
Sleeping bag
Lake
Marshmallow
Binoculars
Stars
Backpack
Hot cocoa
Fish
Picnic Table
Camper
Firewood
Flowers
Free Camping Scavenger Hunt Printable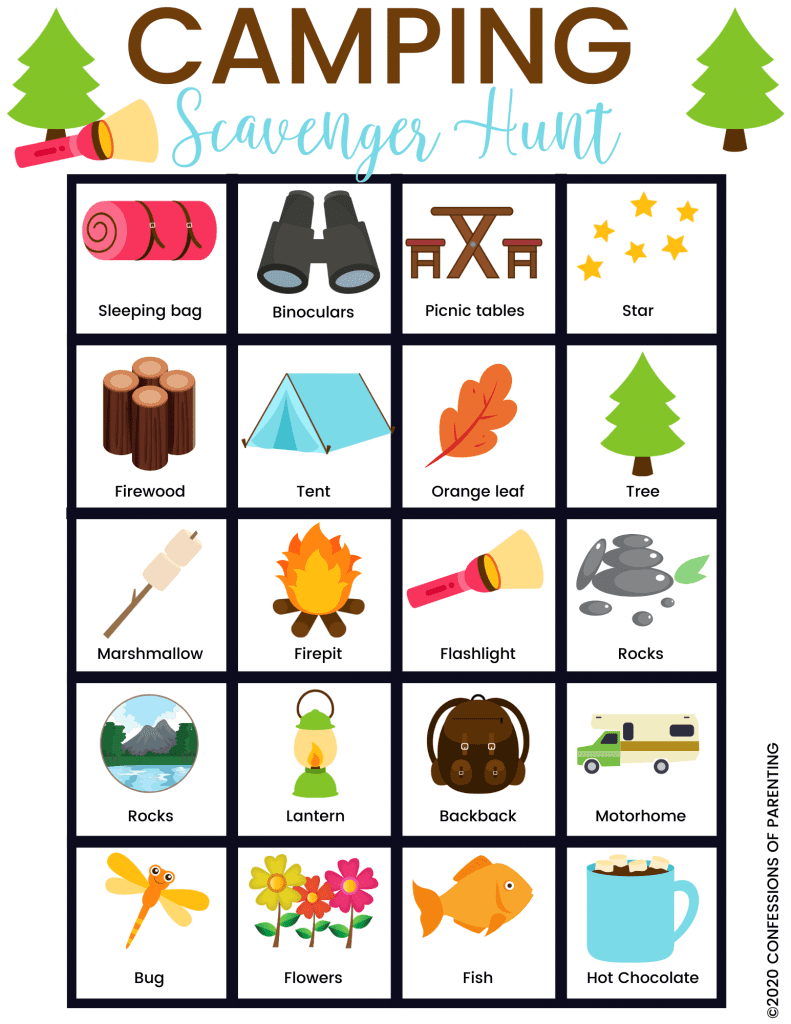 There's no cutting or extra preparation necessary. Simply print out the copies you need and bring them along on your trip. If you're worried about the copies getting wet or dirty, you can always laminate them to keep them nice.
Get ready to have some fun!
I just love camping! What's your favorite camping memory with your family? Share in the comments!
We hope that you enjoy this Camping Scavenger Hunt! Be sure to share your experience in your stories on Instagram and tag us @confessions_of_parenting! We love seeing what you are up too!
Don't forget to save this Camping Scavenger Hunt on Pinterest so you can find it easily when you are planning your next camping trip!