Marriage is a big deal. Finding the "right" person to marry can seem daunting. These 50 questions to ask before marriage can help you figure out if your partner's priorities and goals match your own!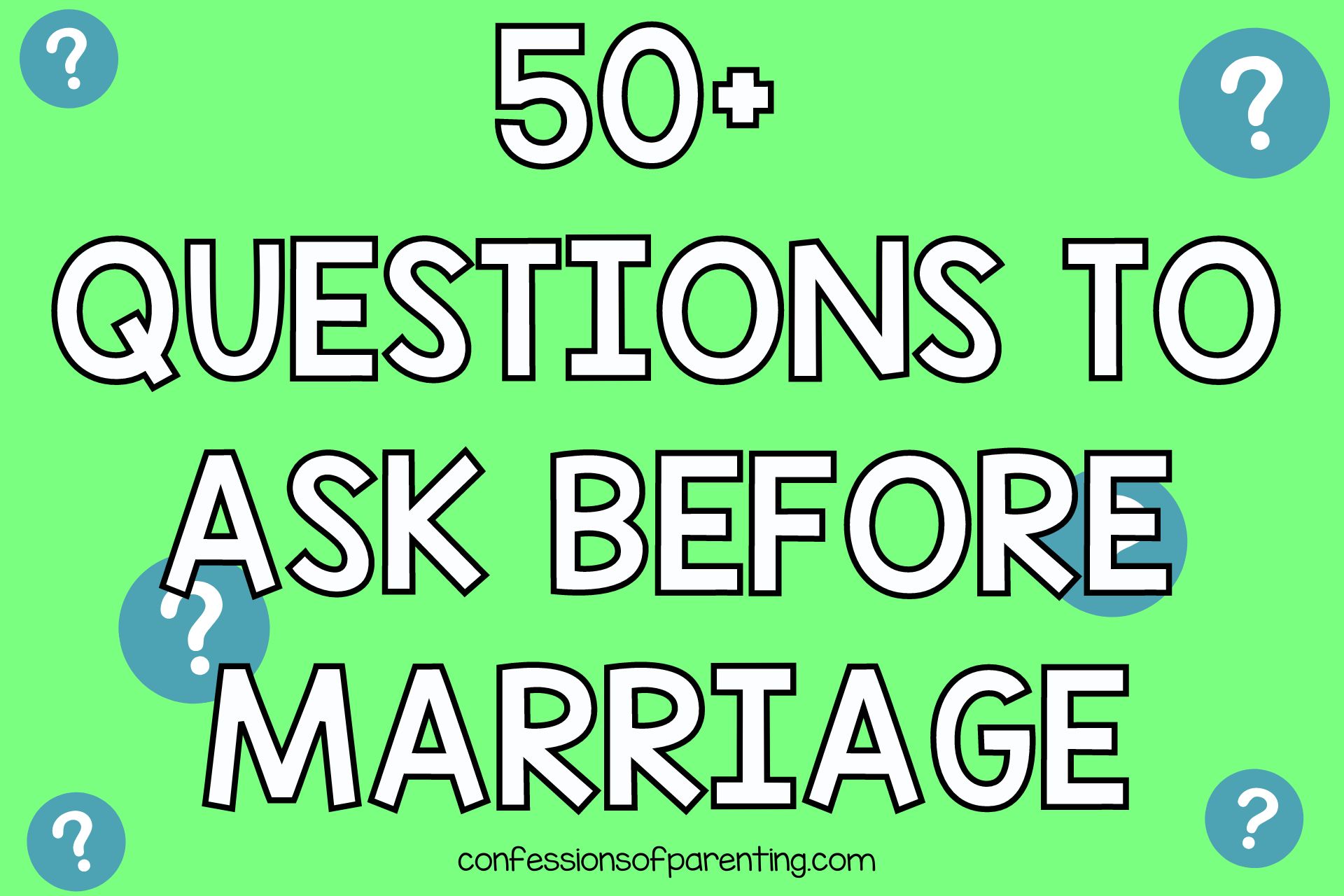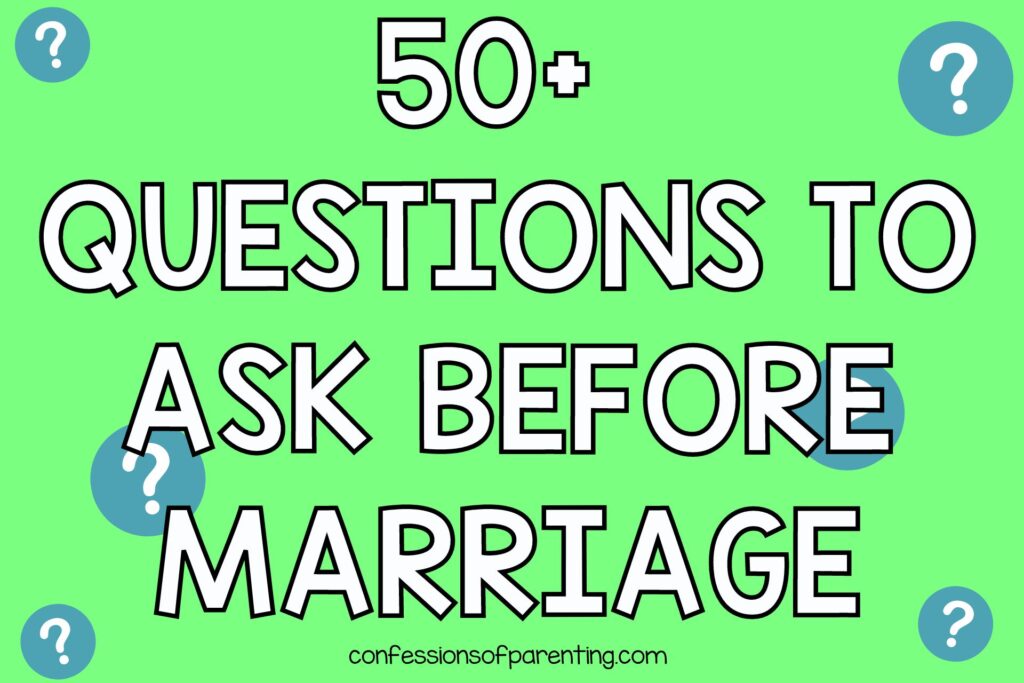 When I got married at age 20 I was a hopeless romantic. I was young and naive and I wanted to get married. Unfortunately, you all know that that marriage ended in divorce after 9 years. Looking back at the time there were so many questions that I should have asked that I just didn't.
So, when I was dating (again) I decided it was time to ask the hard questions. I think sometimes my future husband at the time was being interrogated LOL. But I wanted to know for sure that I was marrying the right guy for me! Asking the right questions before you are married is key to a successful relationship!
When you first start out you might want to start with easy questions to ask a girl or easy questions to ask a guy, but over time you want to start asking the harder questions like these questions to ask before you get married.
Once you decide you are the one for one another that doesn't mean you have to stop asking questions and getting to know your spouse! Grab our ultimate list of questions for couples to never stop learning and growing as a couple!
More Marriage Posts You'll Love!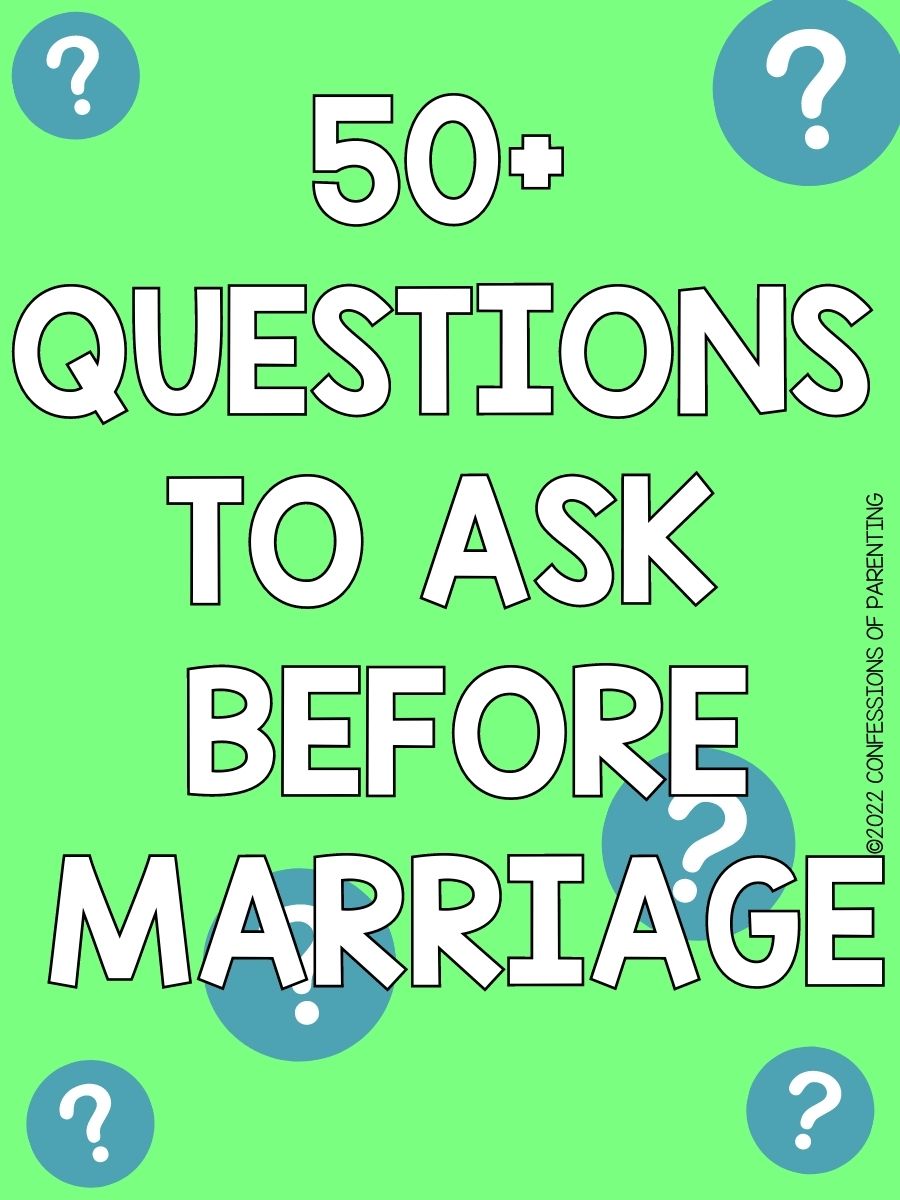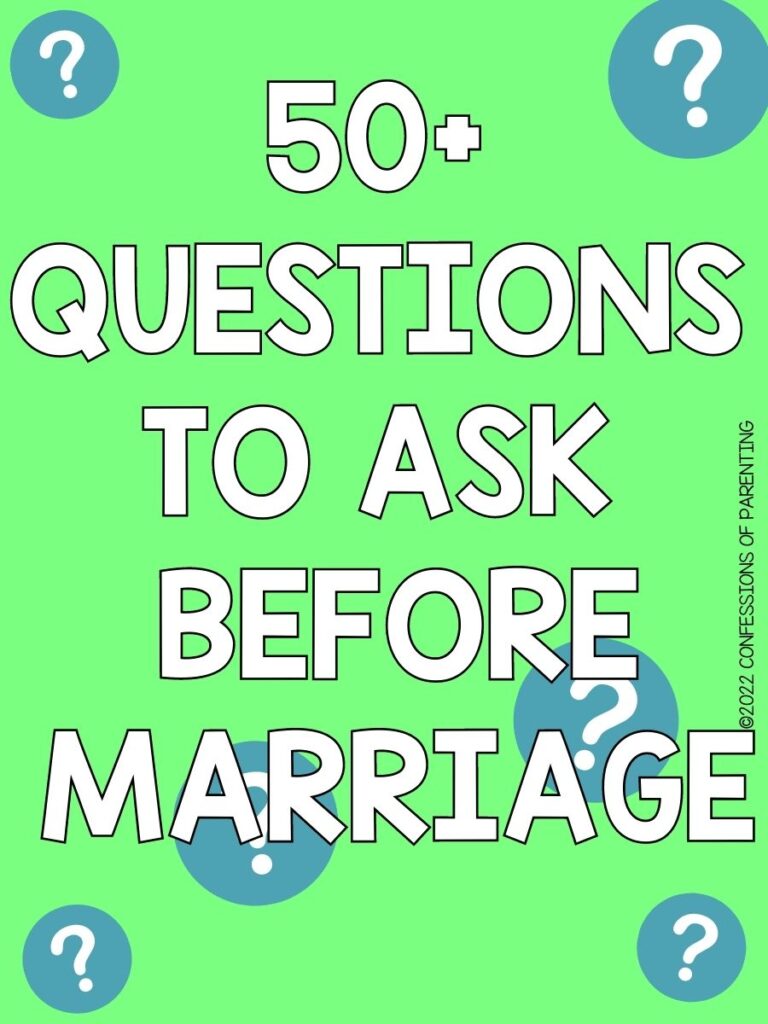 Why Ask Questions?
Whether you're dating or engaged, there are some things that you should learn about your partner before making the commitment to marry. There's no limit to the number of things you could learn about your potential spouse, but how do you narrow it down? We have 50 of the best questions to ask before marriage to help you out.
These questions vary from parenting questions to financial questions to how household chores will be divided between spouses. Our advice: use your best judgement about WHEN to ask these questions. Some of them are appropriate for a first date, but you may find your potential partner shying away if you ask them if they want kids the first time you meet them.
Most importantly, be patient and understanding with your partner. Some of these questions may not be easy to talk about. Remember not to ask anything that you aren't willing to answer yourself. If your partner doesn't want to answer a certain question, move on and come back to it later.
50 Questions To Ask Before You Get Married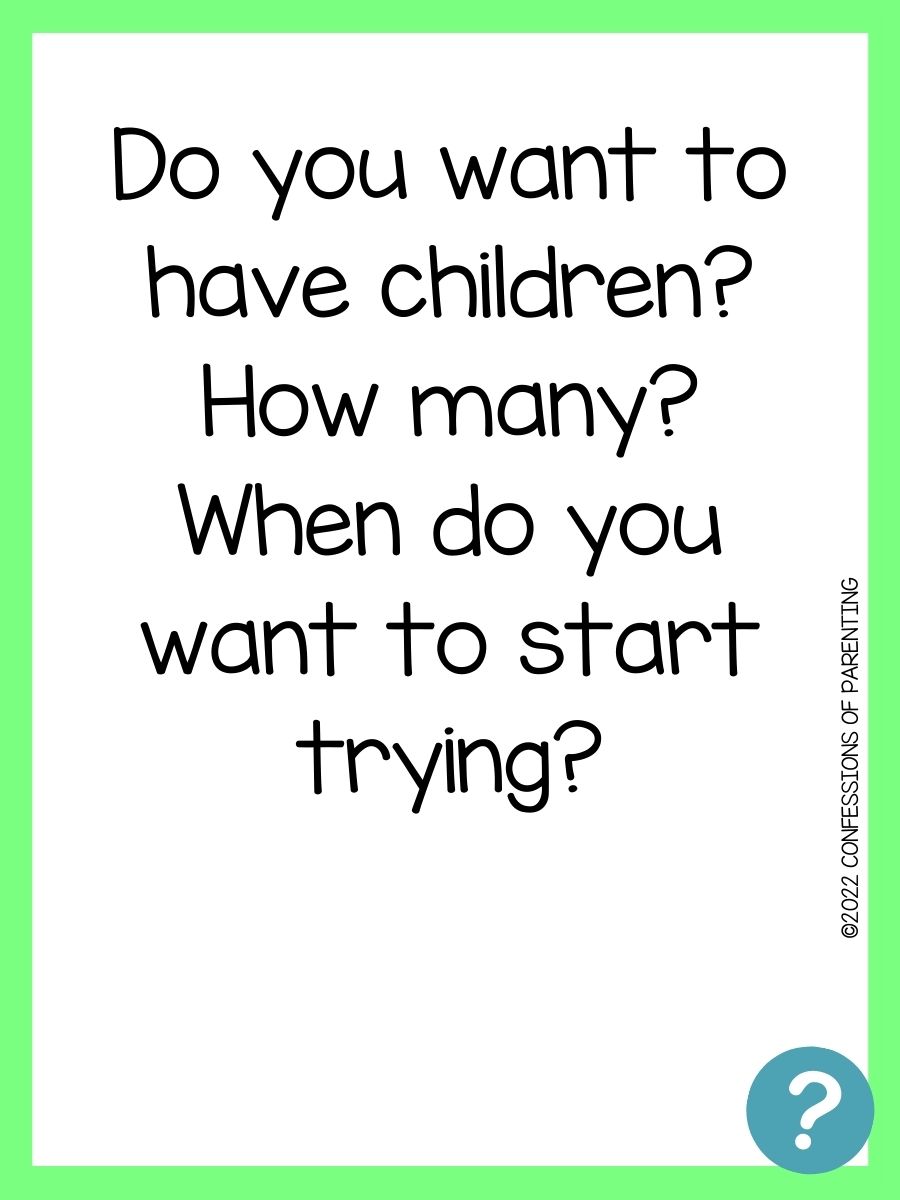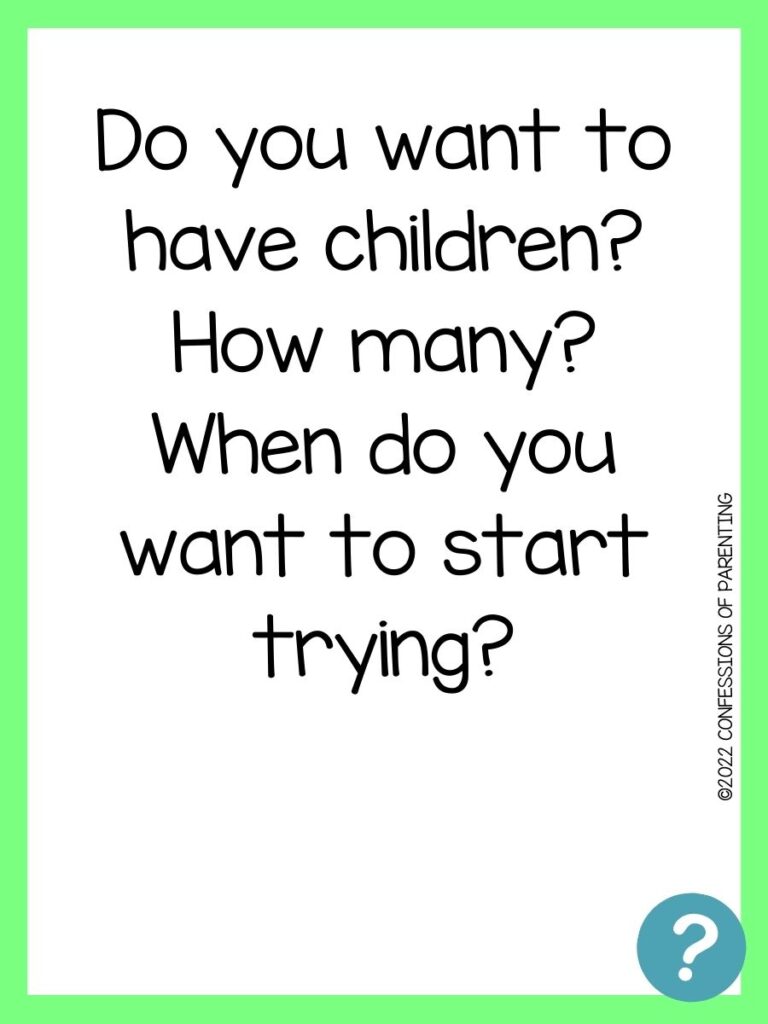 Do you want to have children? How many? When do you want to start trying?
Do either of us have any major secrets we haven't yet shared?
What are you willing to do if we can't have children naturally (IVF treatments, surrogacy, egg donation, sperm donation, adoption)?
How do you hope to handle situations when our kids make mistakes?
What are the three most important values you are planning to teach our children?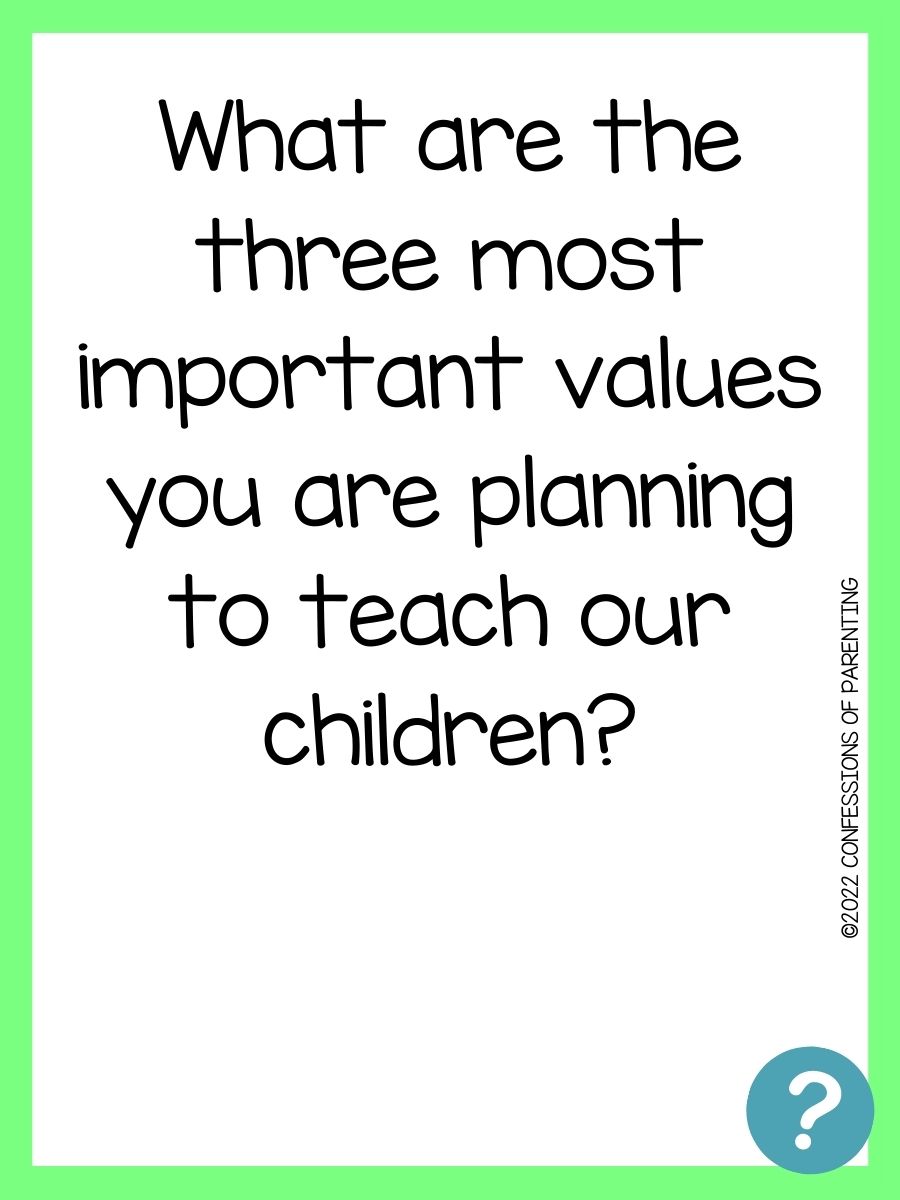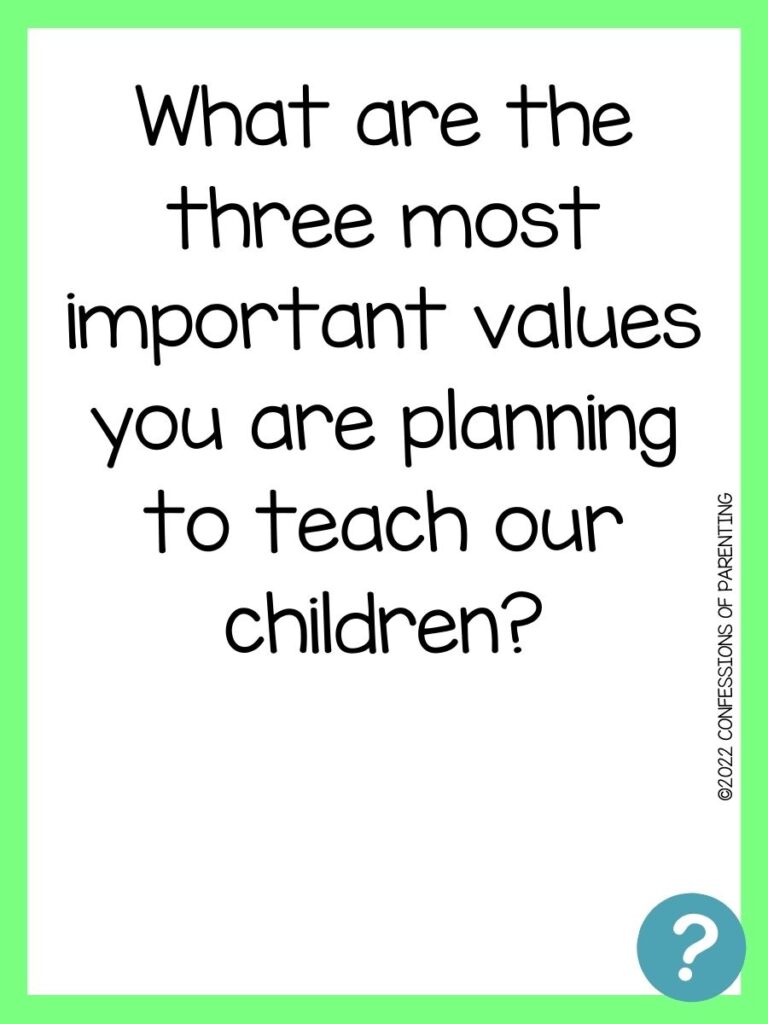 How will we handle parental decisions?
Who manages the household? Do you believe in traditional gender roles?
Do you have money set aside for retirement? How important is saving for retirement to you?
What is your perspective on having one of us being a stay-at-home parent?
Are you in debt?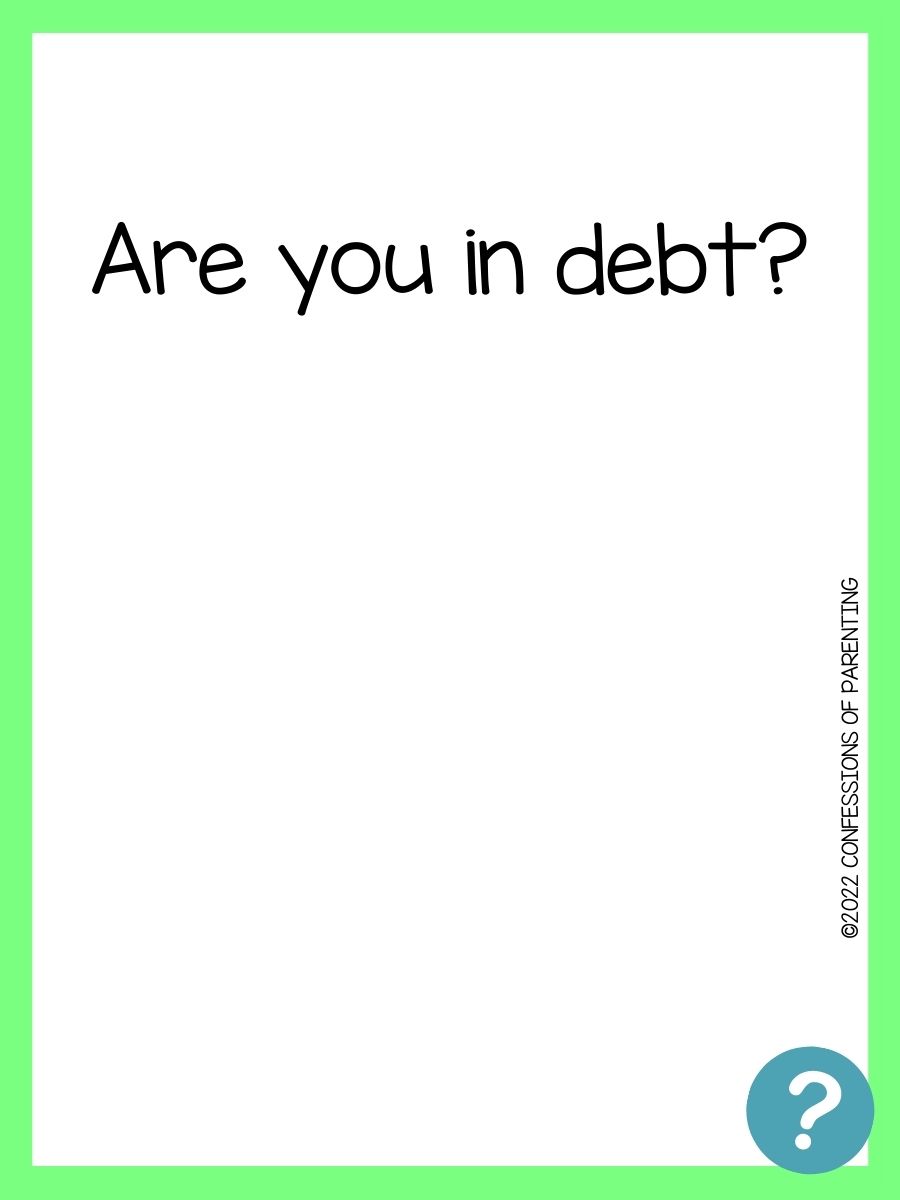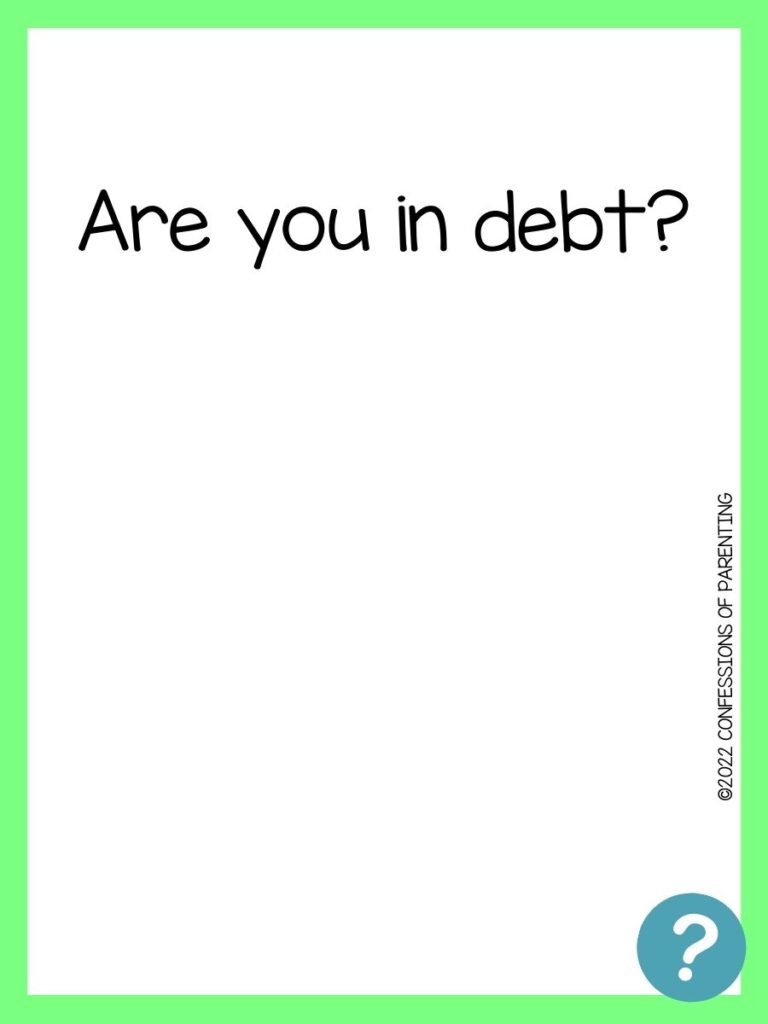 Do you have a budget?
How do you feel about my family?
If there is a disagreement between me and your family, whose side would you choose?
How often are we going to visit or receive visits from our families?
What is your preferred way to spend holidays?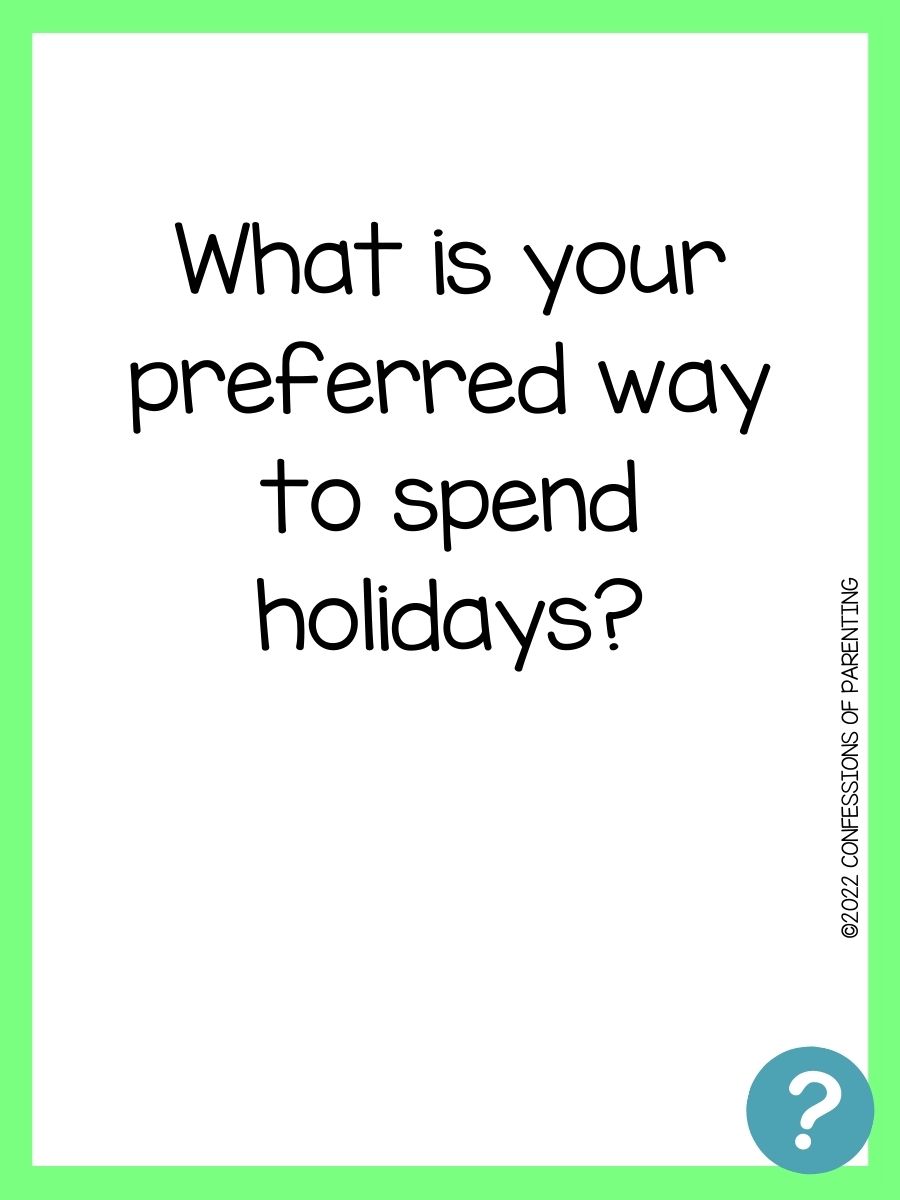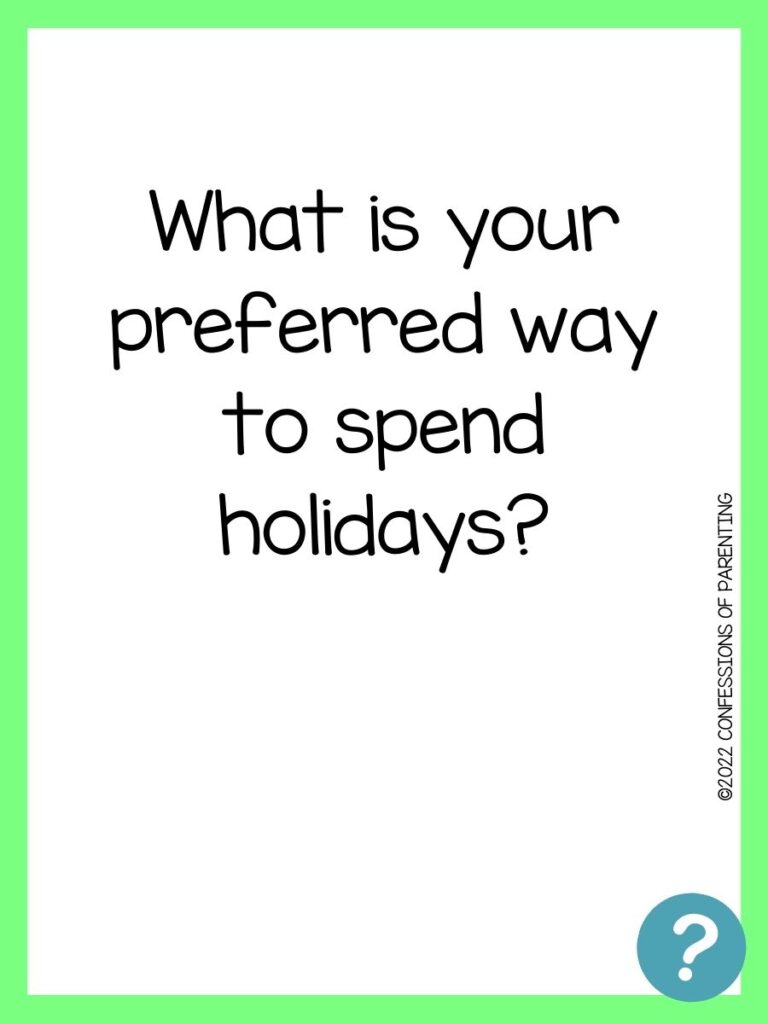 What are your expectations regarding sex?
What do you believe the role of a husband is?
Do you feel comfortable talking about sex?
Do you see marriage as a serious commitment?
What do you love most about our relationship?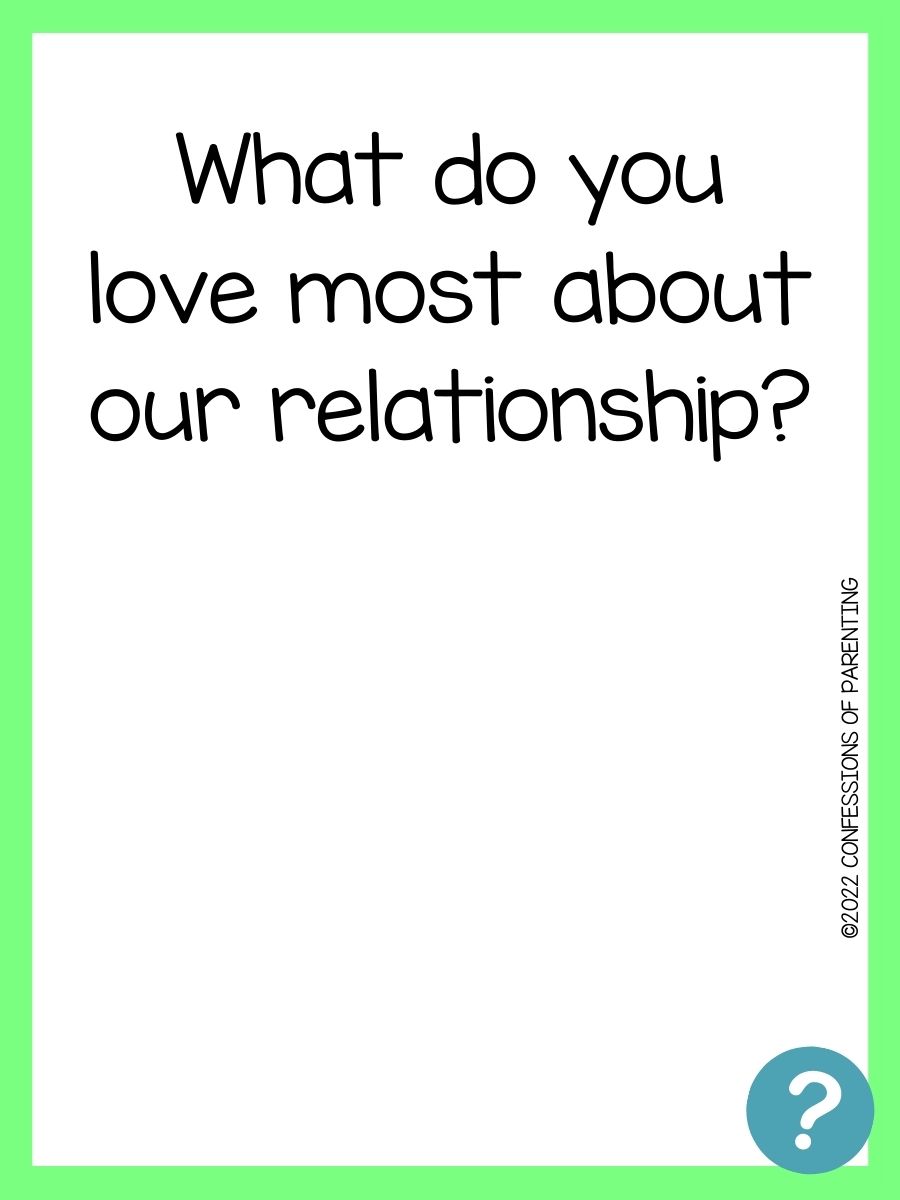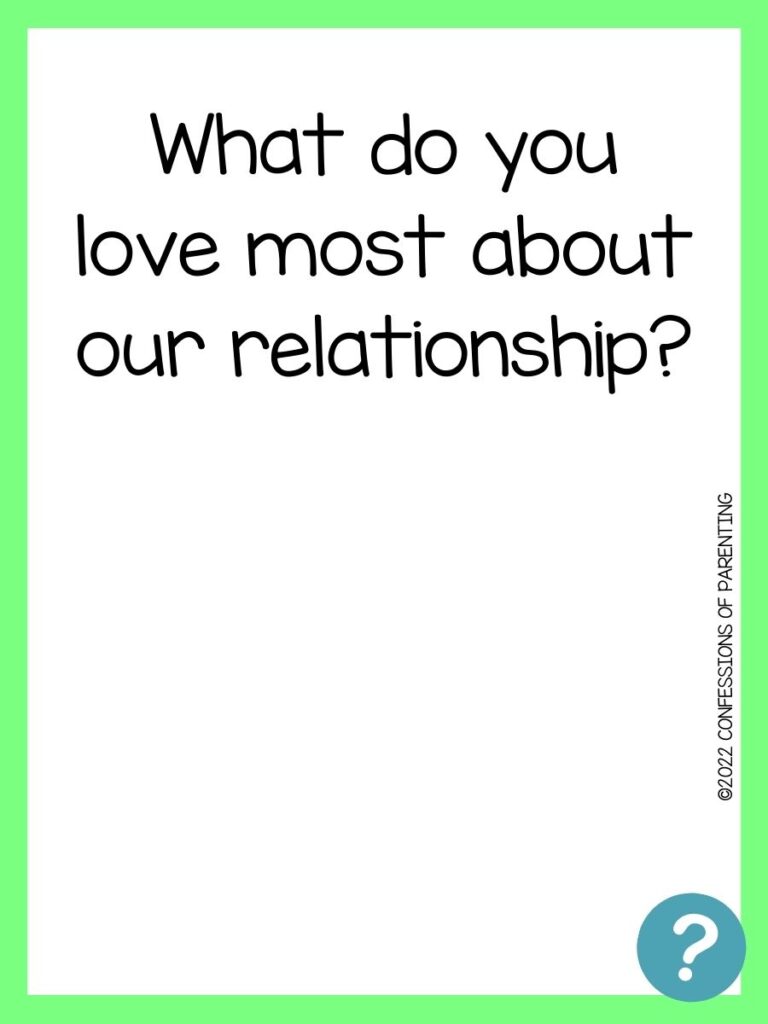 When do you feel the most loved by me?
What is your conflict style — avoidant, accommodating, compromising, or something else?
How do you usually express anger?
How comfortable are you with having arguments or disagreements?
What part of me is most annoying to you?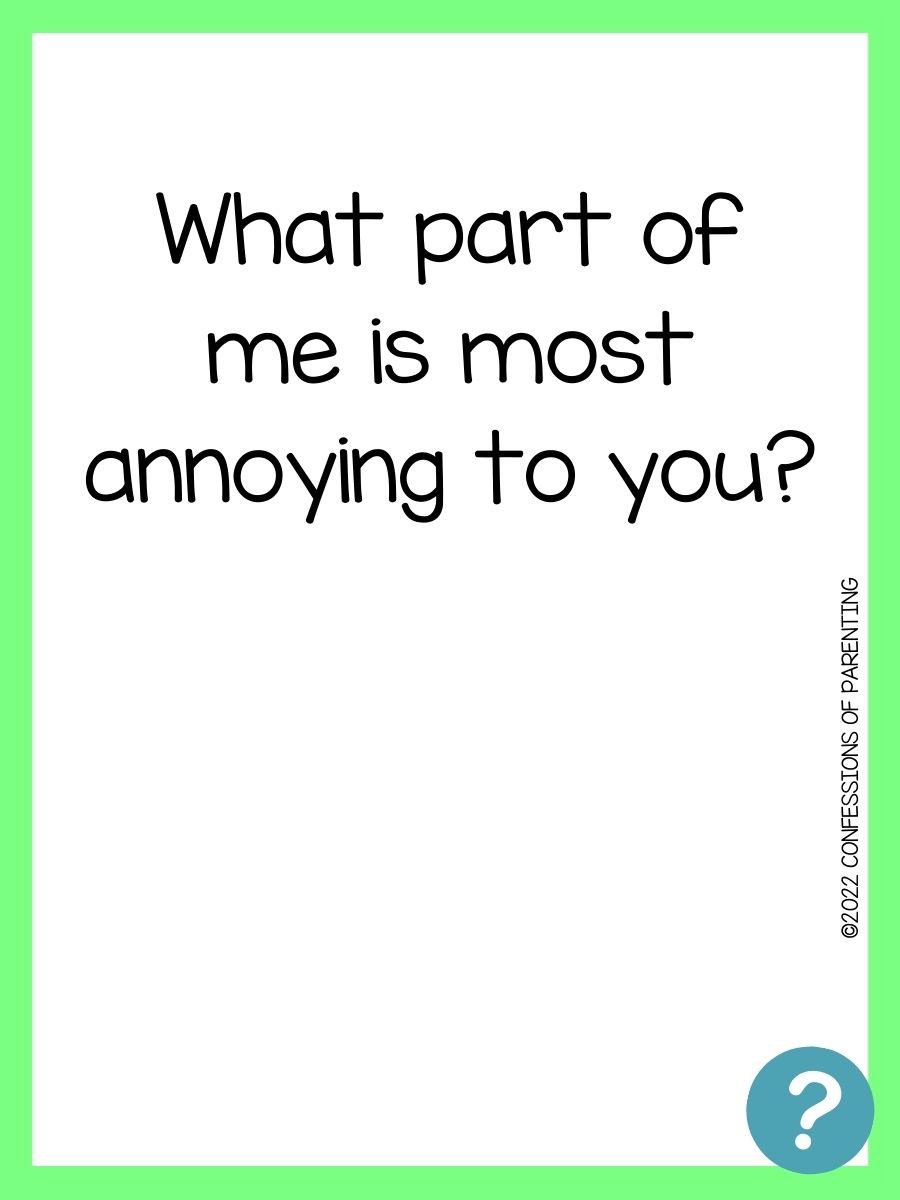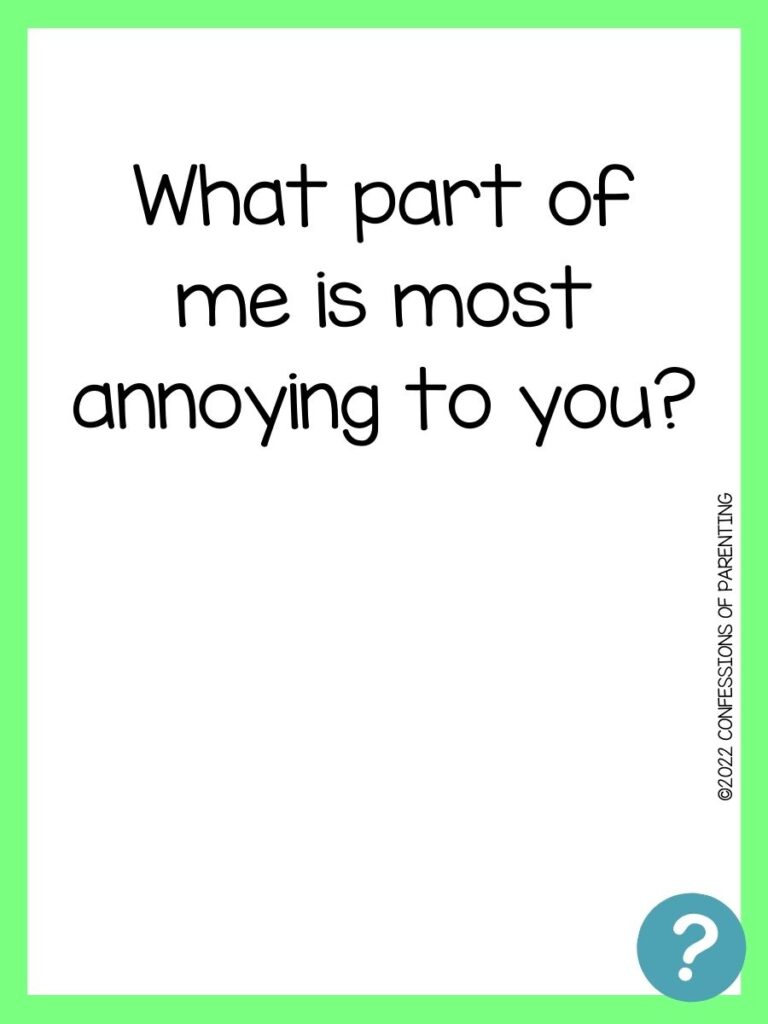 What do you do when you're not feeling "in love?"
When have you felt most connected and loved in our relationship?
What is the most romantic thing we have done together, and why?
What do you think marriage means?
Why do you want to be married, and why do you want to be married to me?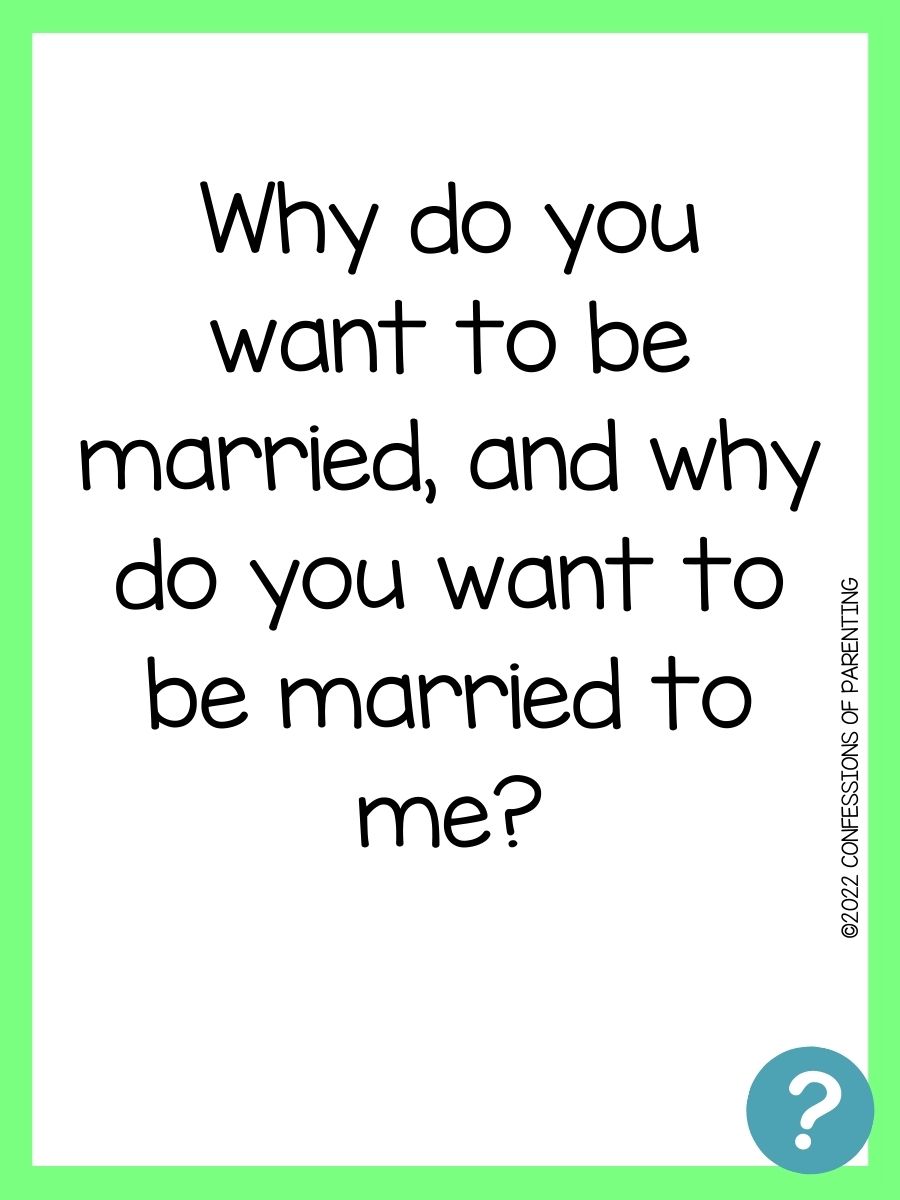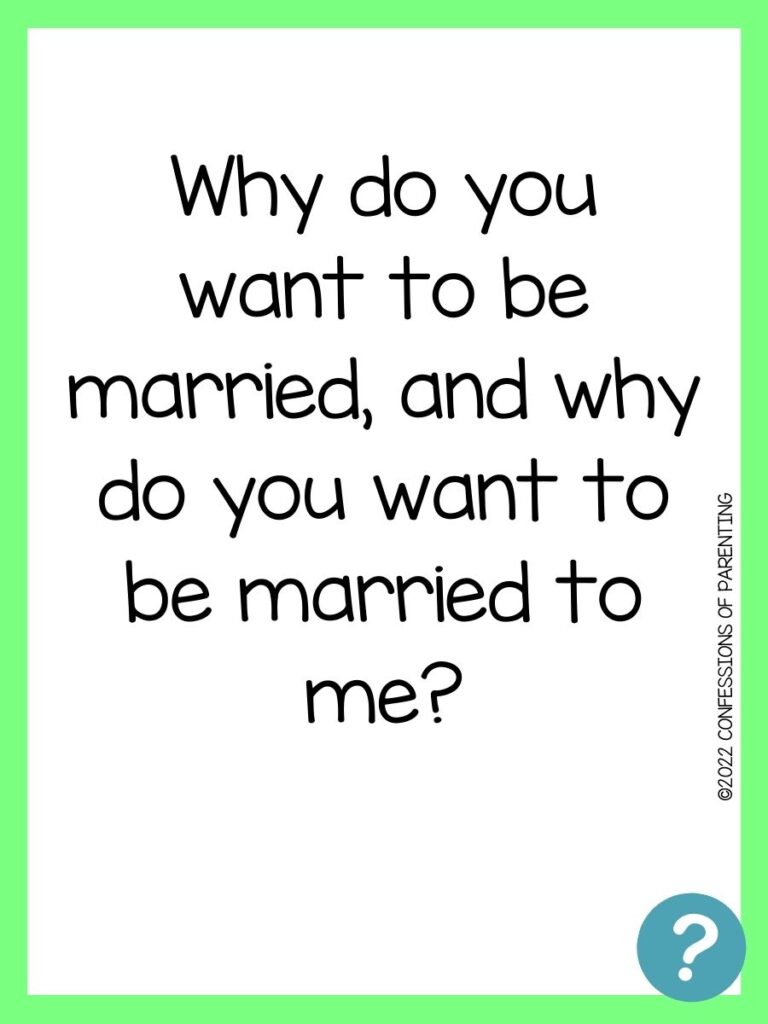 How do you envision your life in five years? In ten years?
Do you have religious beliefs that I don't already know about?
Is there anything you would like me to change or give up after we get married?
Do you need to have some time alone and, if so, how often?
What was your family's attitude towards money, and how do they resemble to yours?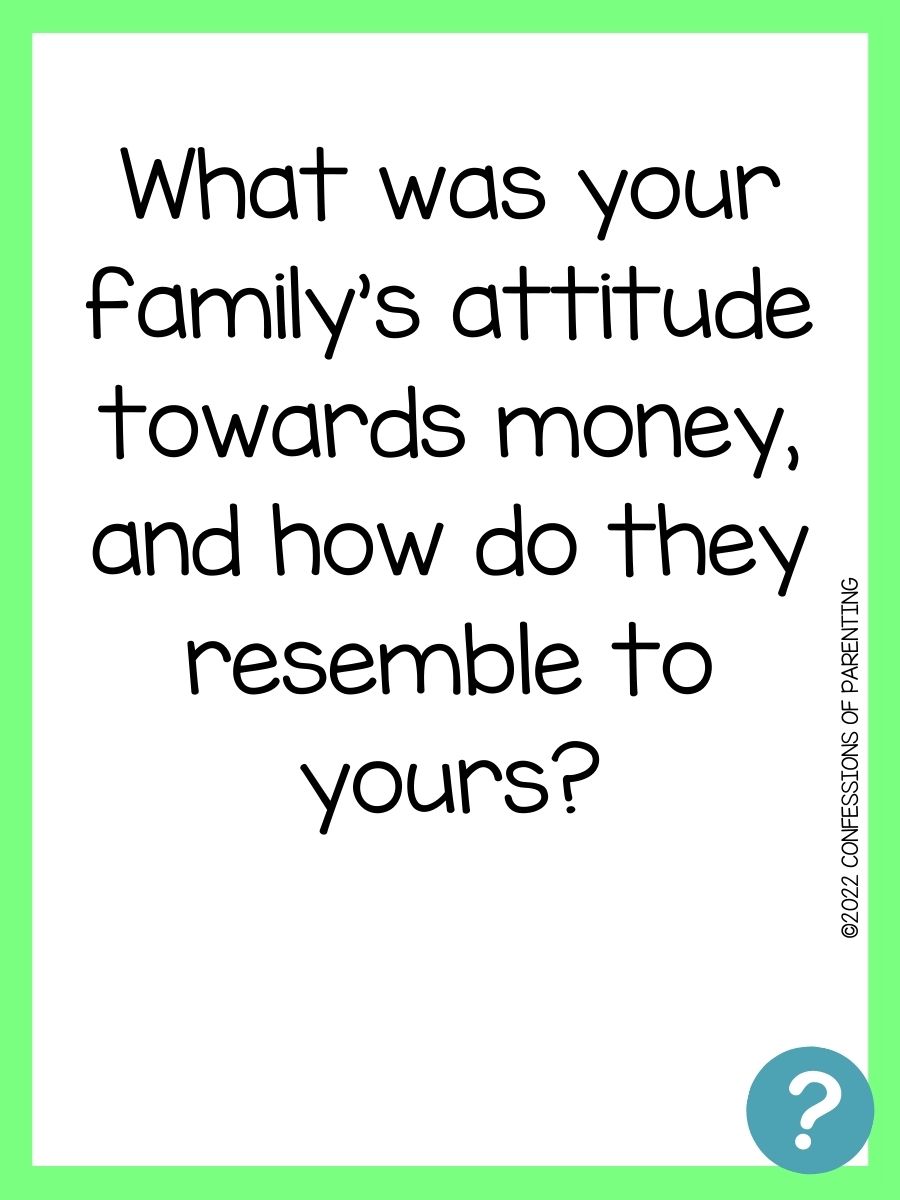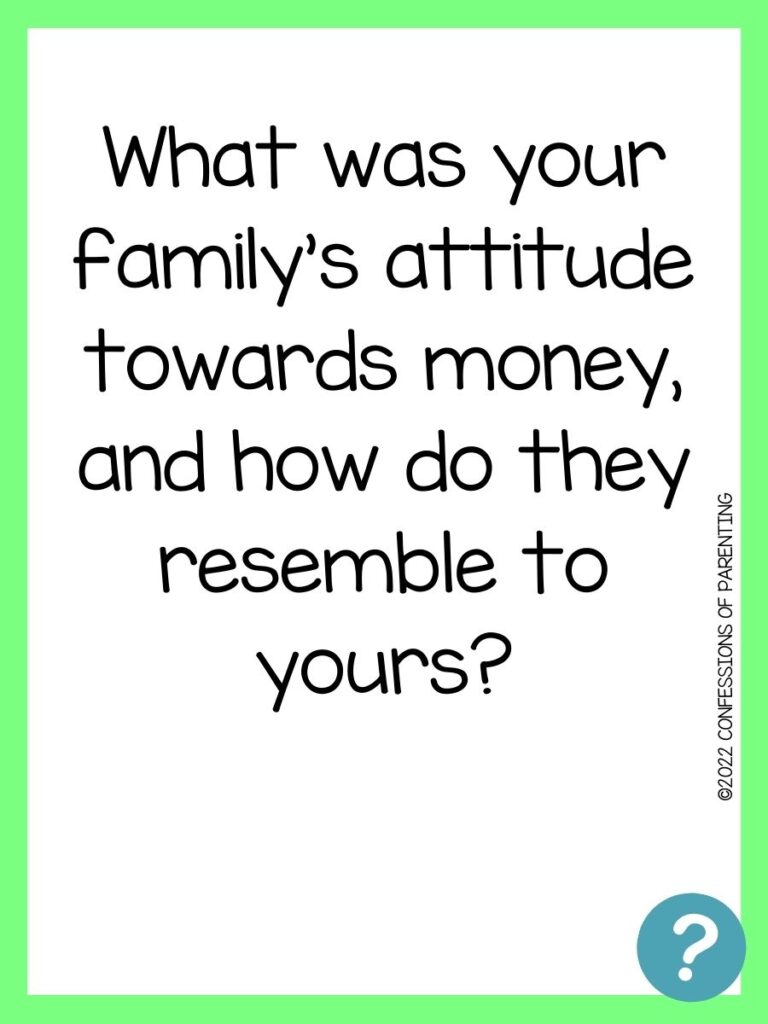 How much do you value time together, versus time apart?
Should we sign a prenuptial agreement before we get married?
Would you follow the advice of your family over your spouse's advice?
Do you agree to consult with me about any significant expense ahead of time, even if you are planning to use your own money?
How do you feel about debt?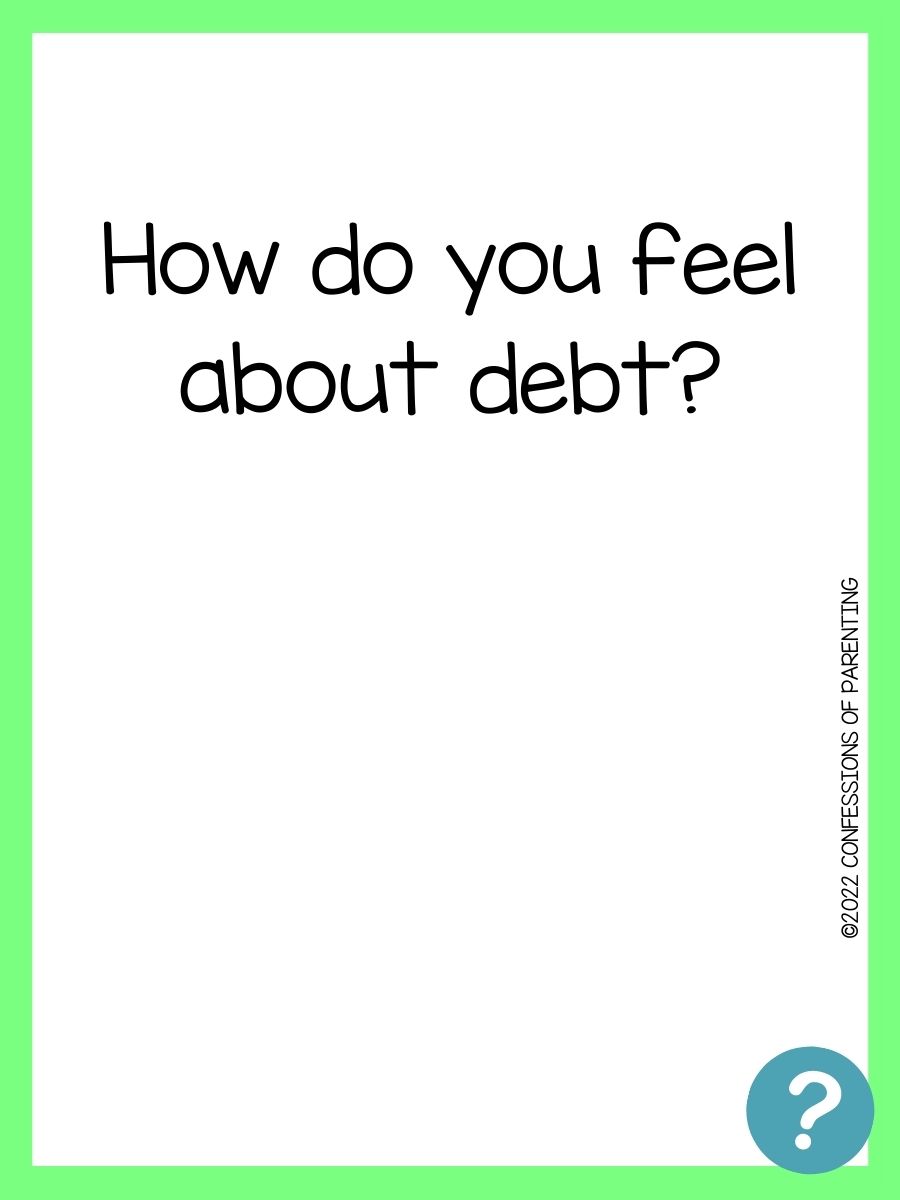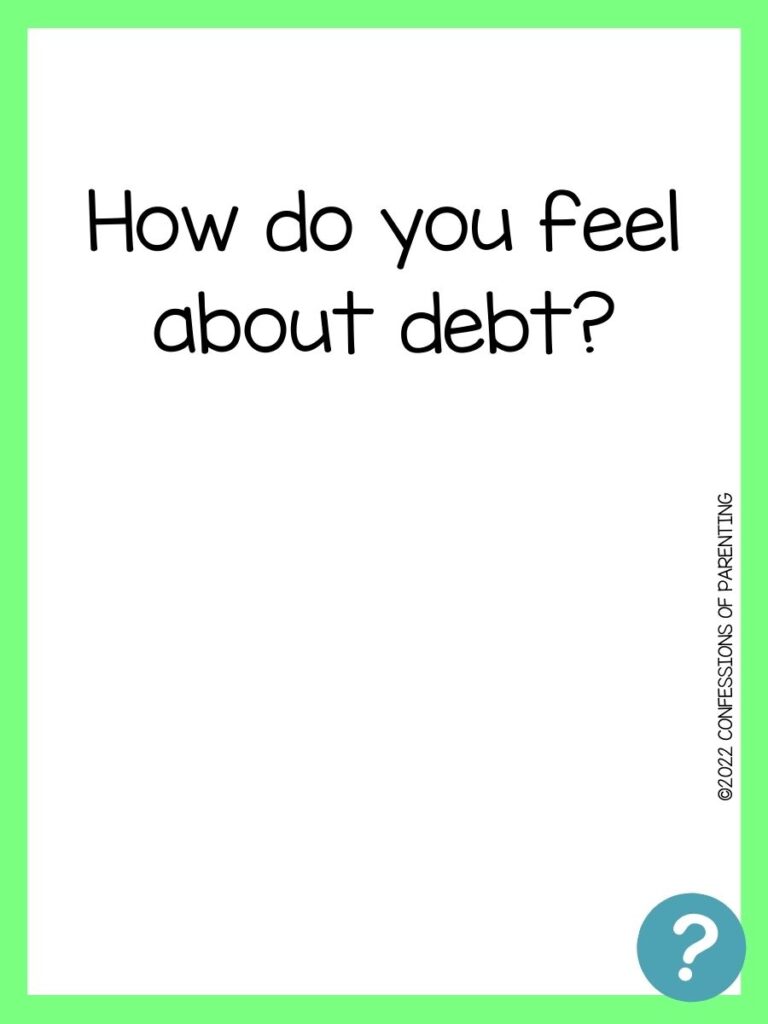 What are your financial goals?
When I'm angry do you feel criticized?
What is your love language?
What are your career goals in both the near and distant future?
What does your ideal vacation look like?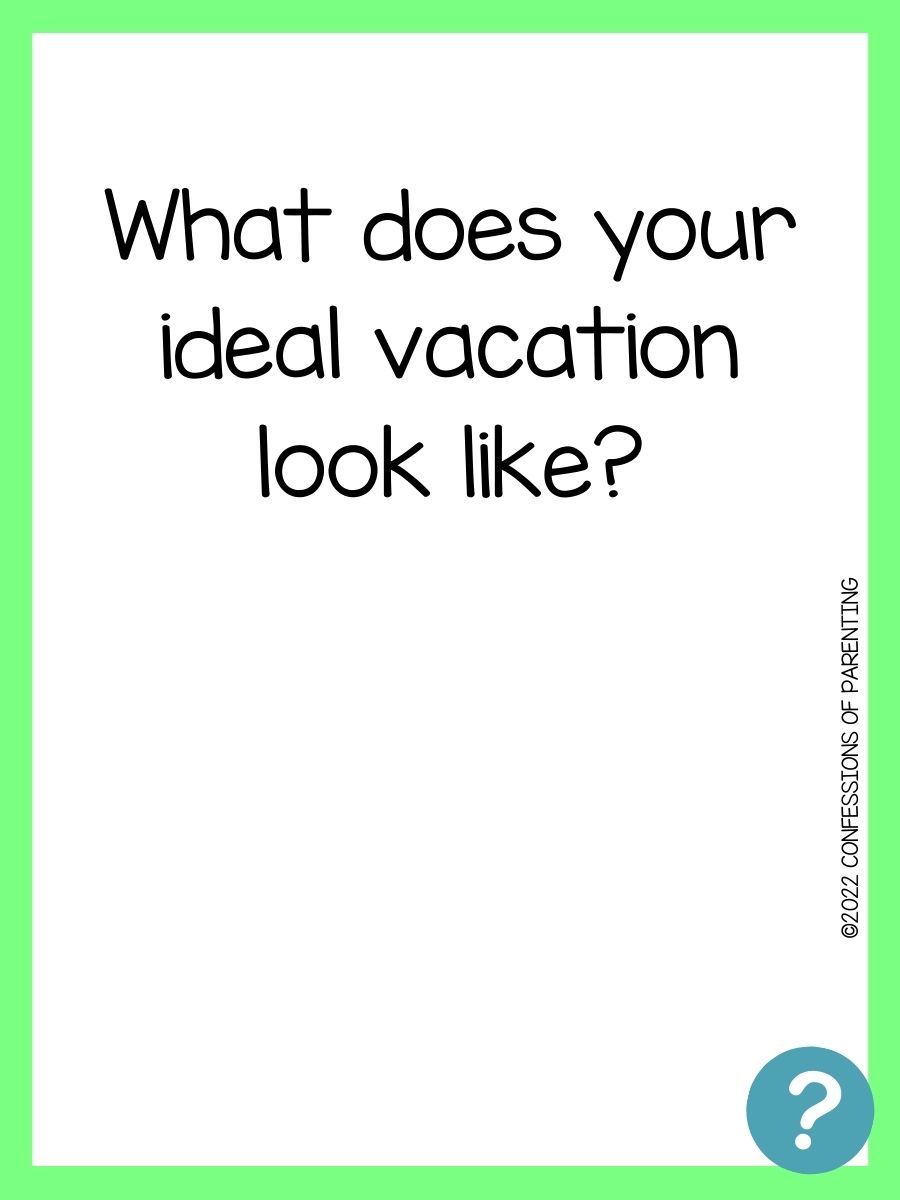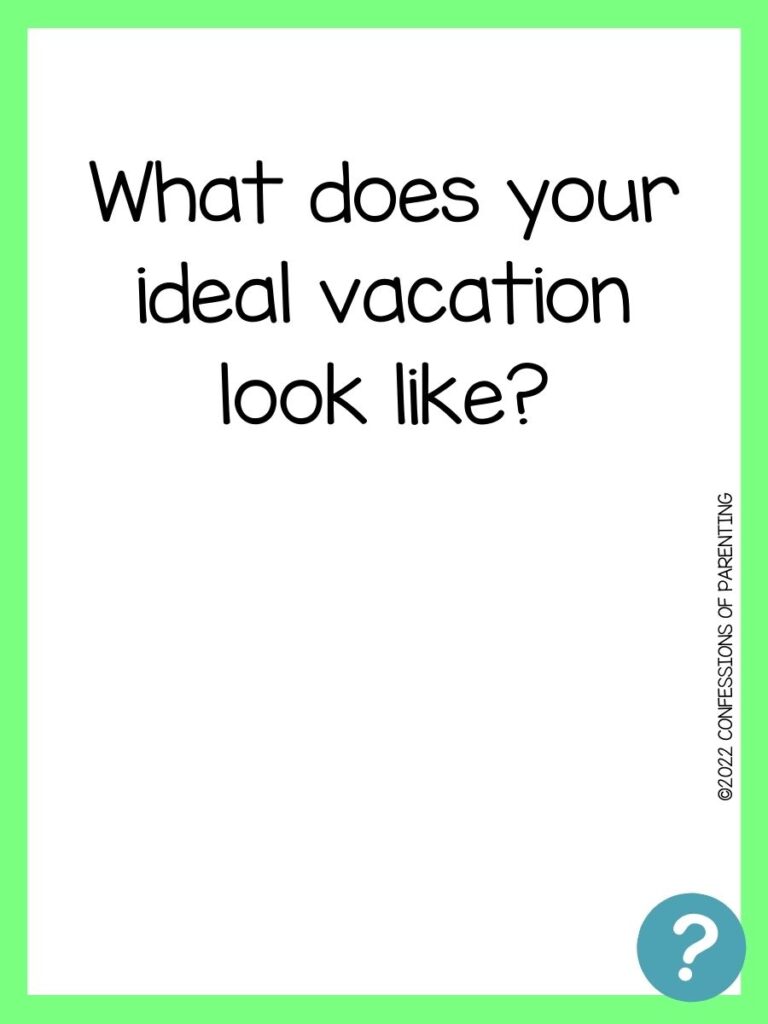 What is your family medical history?
How do you feel about my cleanliness and neatness standards?
How will we divide the chores?
Where do you want to live?
What are your life goals?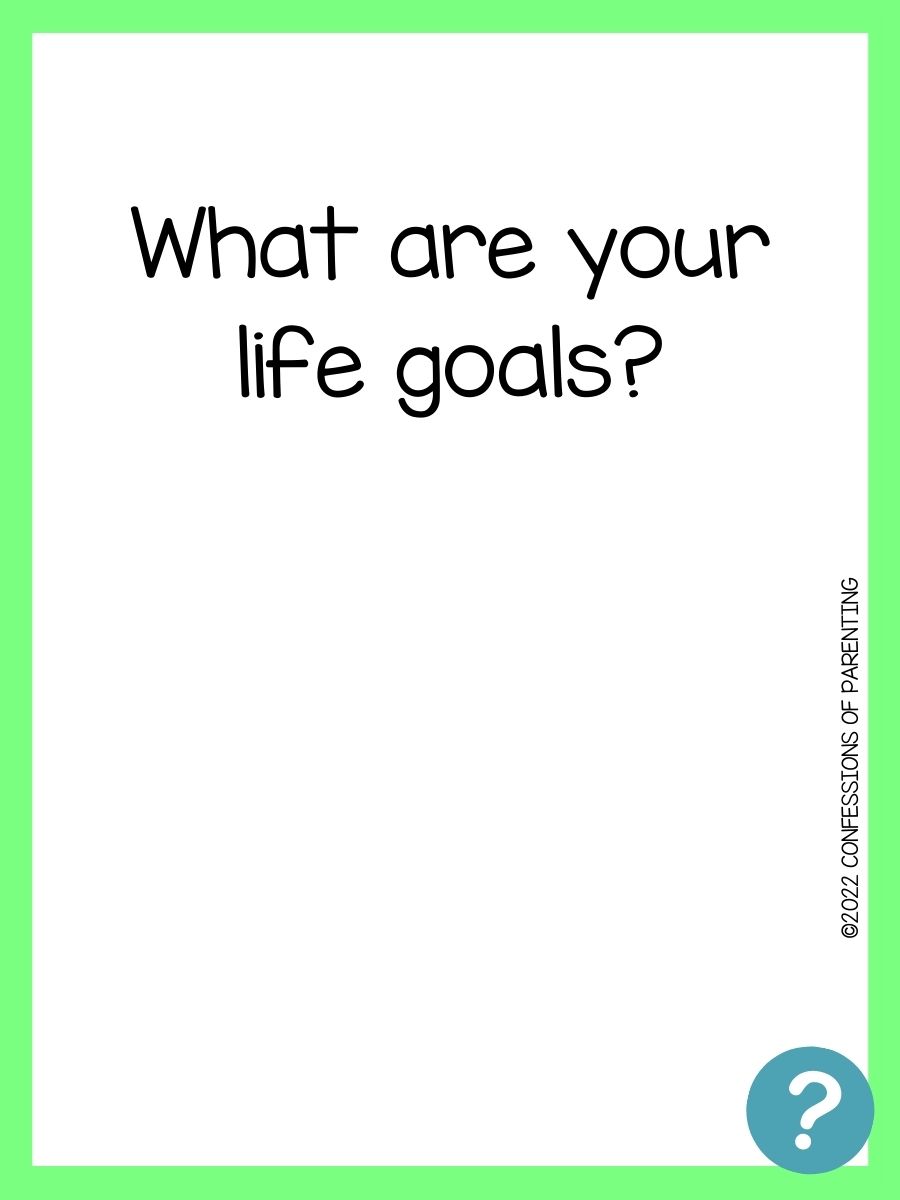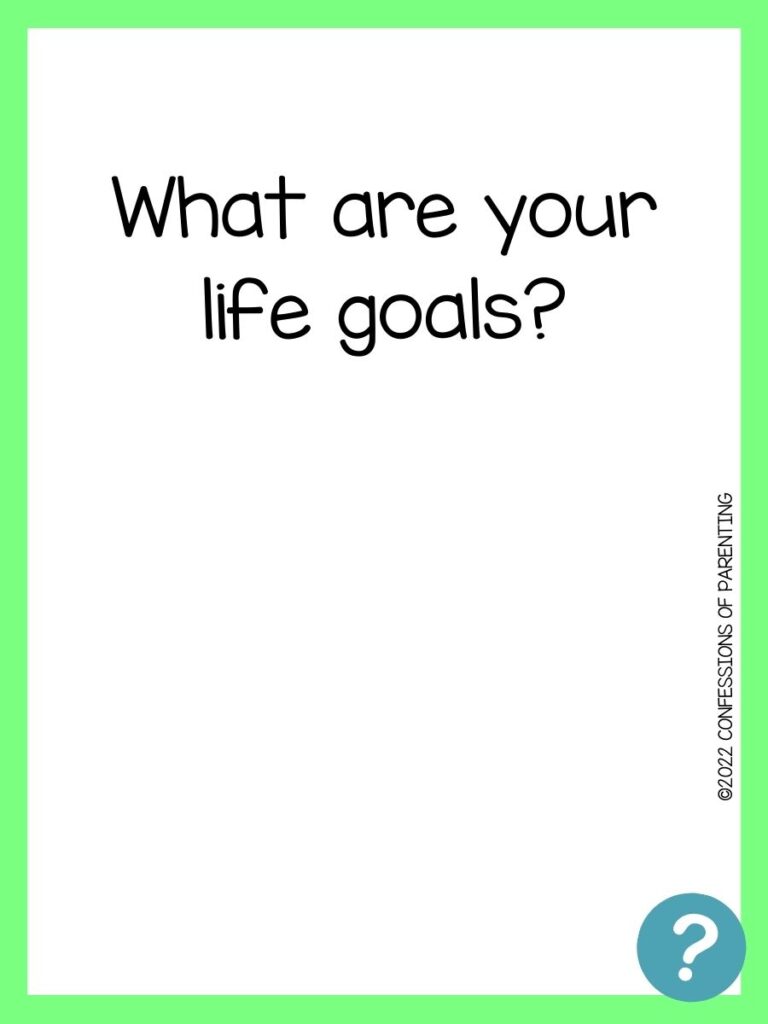 How soon do you want to have kids?
Who will do the shopping and cooking in our relationship?
Do you think married couples should share a bank account?
What doubts and fears do you have about marriage?
What's your view on divorce?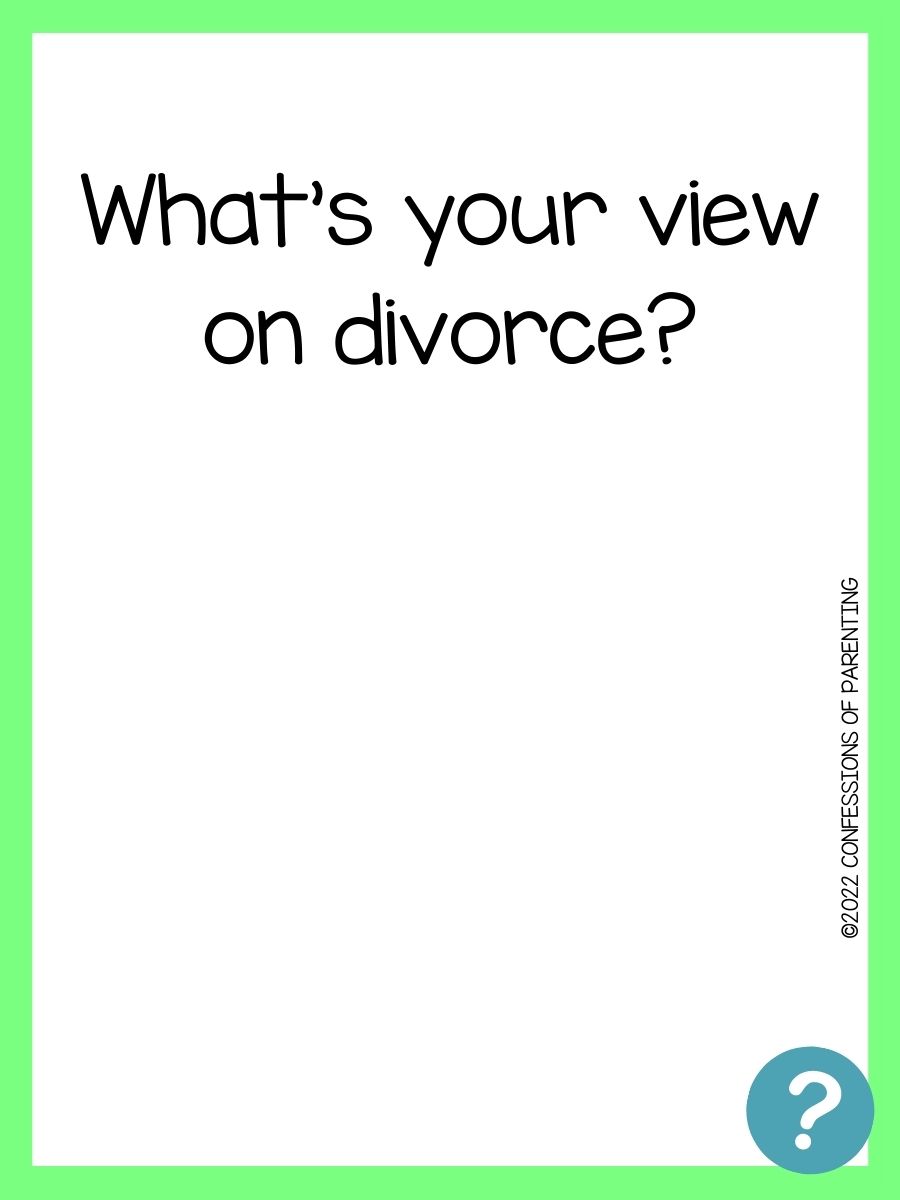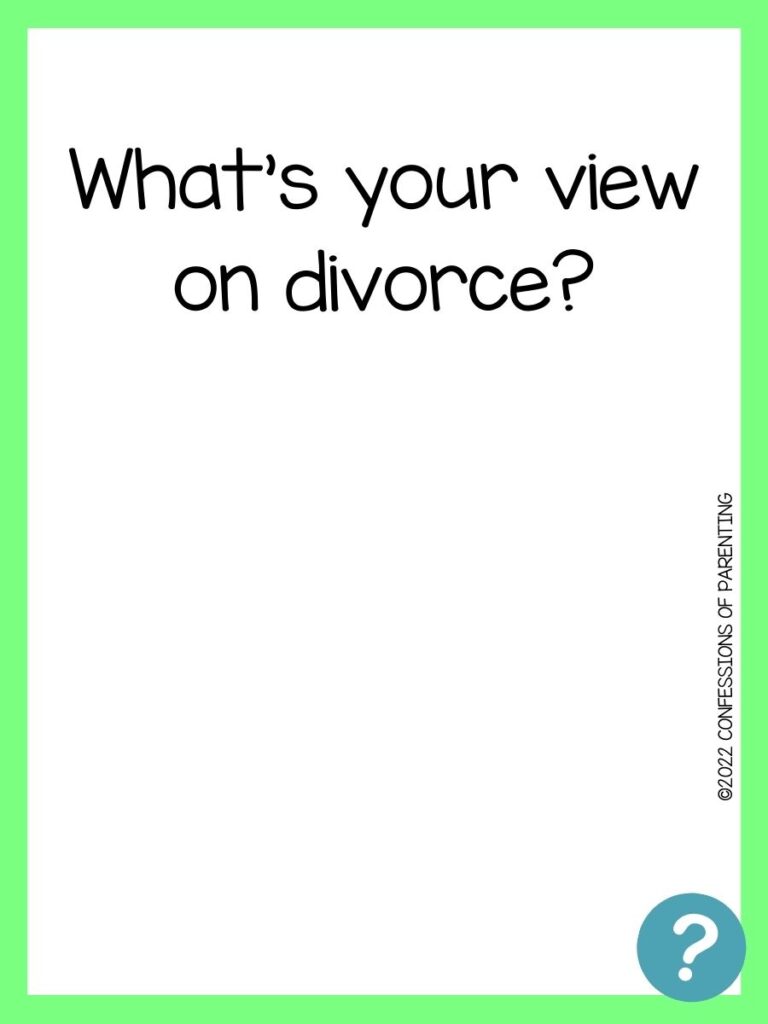 What questions would you add to the list? What do you wish you had asked before you got married? Tell us in the comments below!
Check out these other great posts about marriage!