Grab some treats and put on your running shoes as you and your family share the magic of Halloween as you go around dropping "You've been booed" surprises!
You've Been Booed Tradition
Growing up in the country you sometimes miss out on experiences that you normally find in neighborhoods, such as getting "Booed" each Halloween; so I was so excited when we moved to Texas two years ago and we got booed our first Halloween!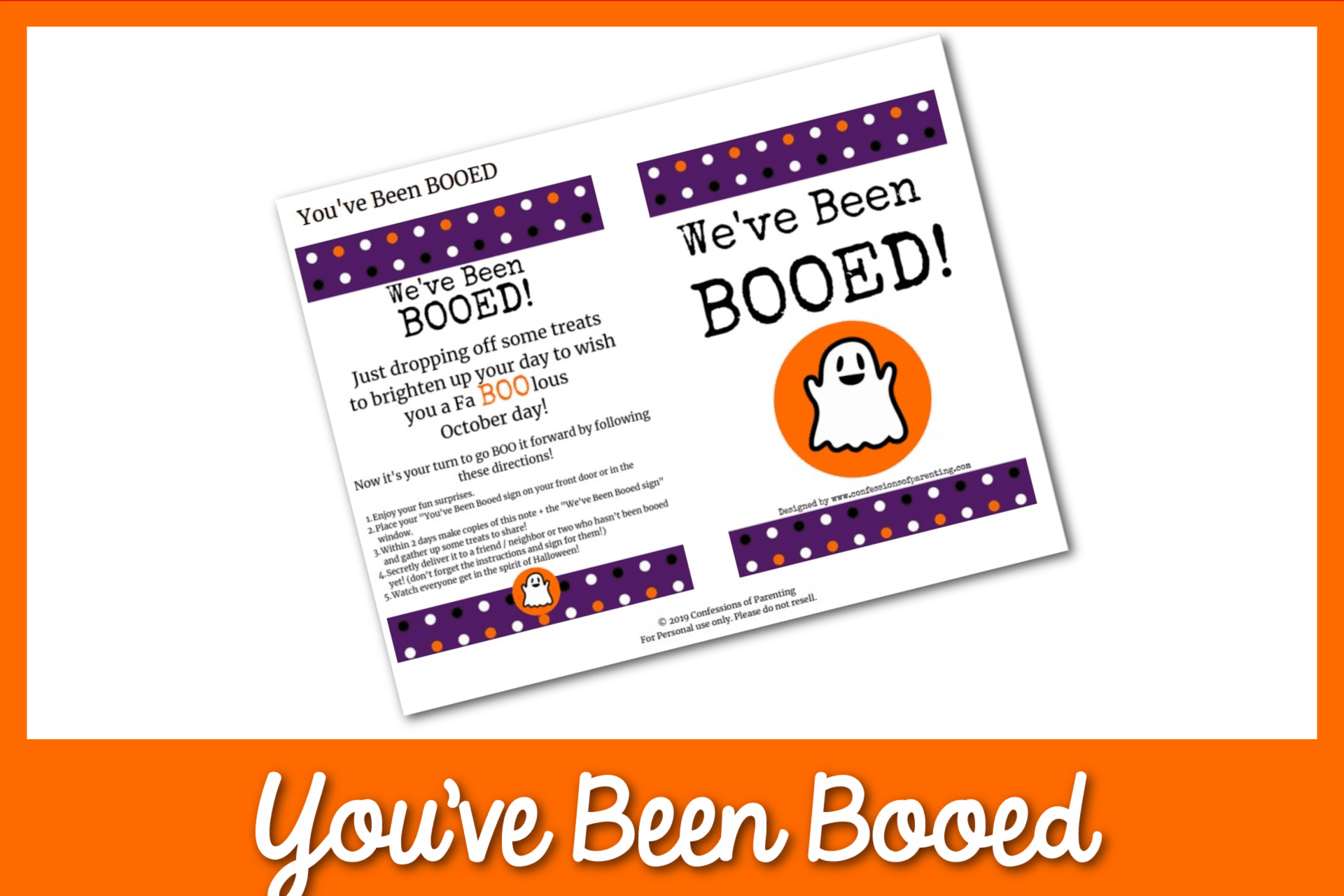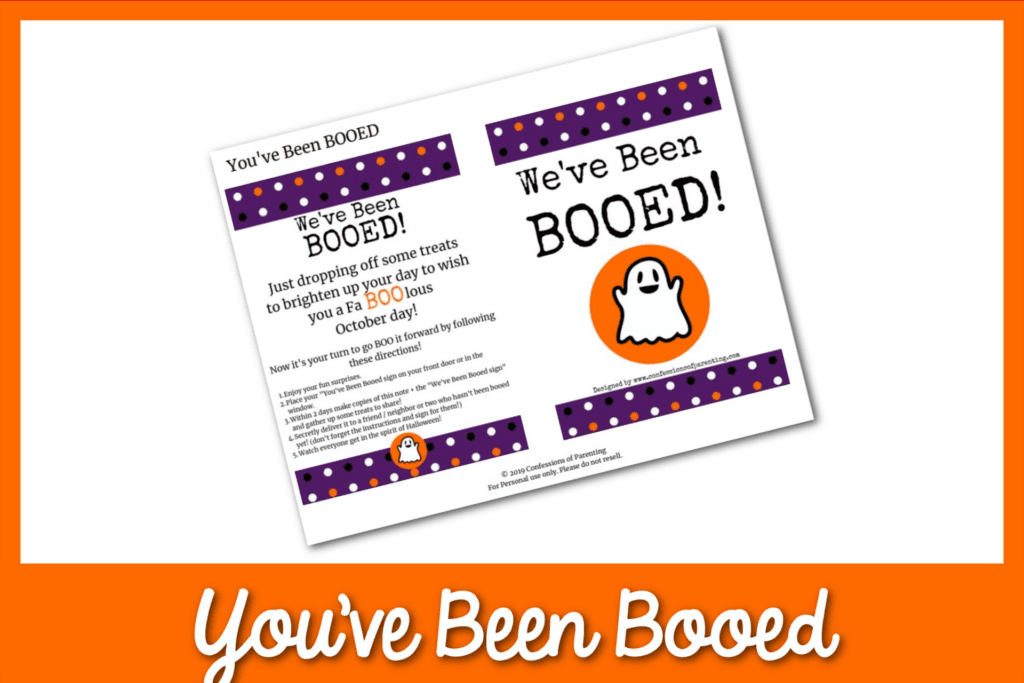 What does it mean to be Booed?
Getting booed is basically someone secretly dropping off some goodies at the door, ringing the doorbell, and running away before you see them! Once you are booed, then you get to make some goodies or pick some up at the store and boo some of your neighbors and friends. (A little more tricky with those ring doorbells 😉 )
You've Been Booed ideas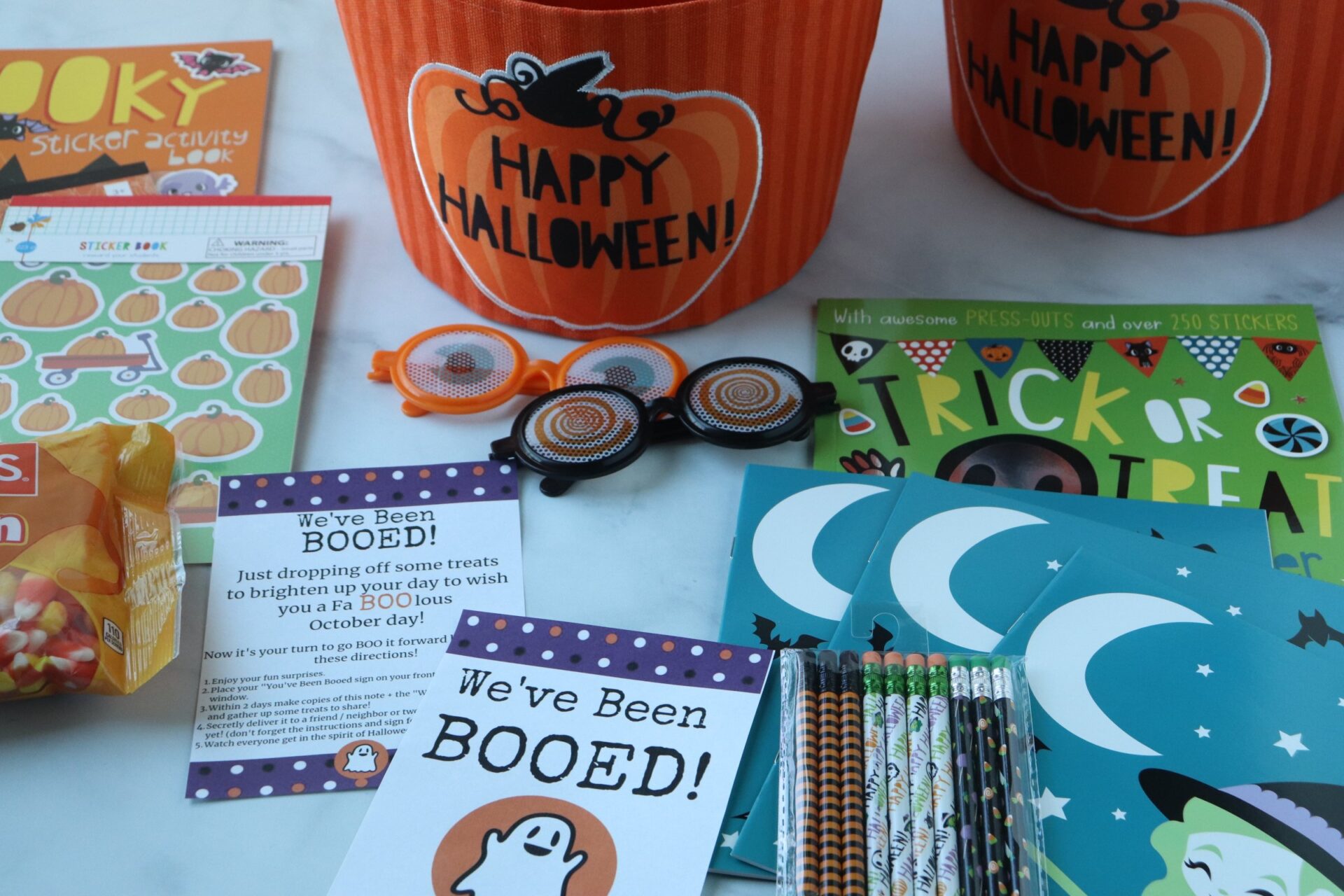 The first thing you will need is the You've Been Booed printable tags which you can download below for free.

You will want a bag or a

ba

sket to put your treats in
A few treats to add to your You've been booed basket

Baked goods (think cookies, bread

, muffins)

Halloween food

(fun Halloween Pastas, Oreo Cookies)

Halloween decor

The possibilities are endless.
How to start the You've Been Booed tradition
Starting the You've been booed tradition is so easy! All you need is something to put your Halloween goodies in and a few fun goodies! Oh, and don't forget the You've Been Booed printable! Don't worry it is free, just download below!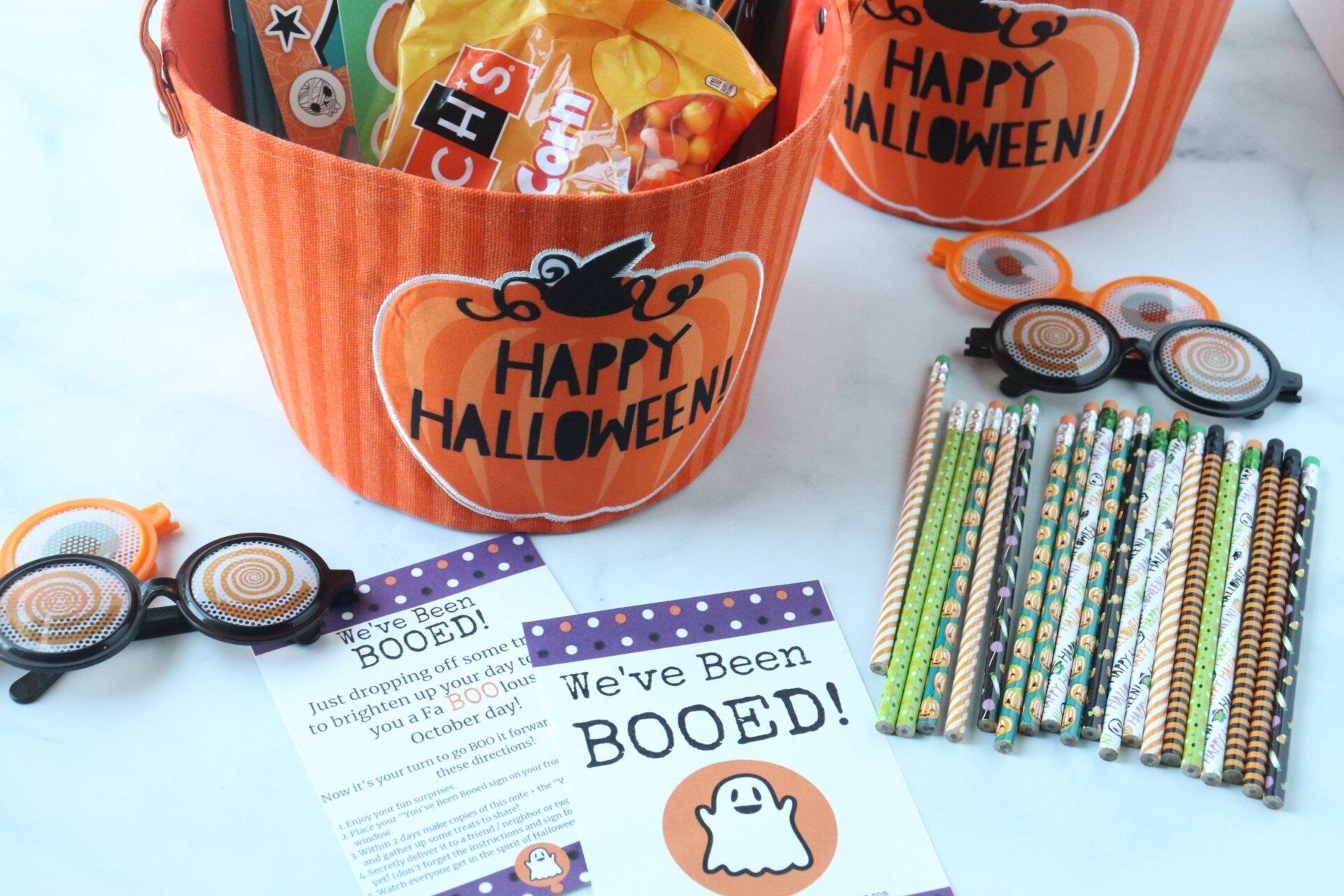 There is no wrong or right way to boo someone! Some of my favorite "You've been booed baskets have baked goods in them! I try to customize the You've been booed basket to who we are giving it to.
If there are little kids we are doing stickers, maybe a Halloween toy and that. If it is teenagers we have been known to throw in a gas gift card! Really it is totally unique for what you add into your You've been booed baskets.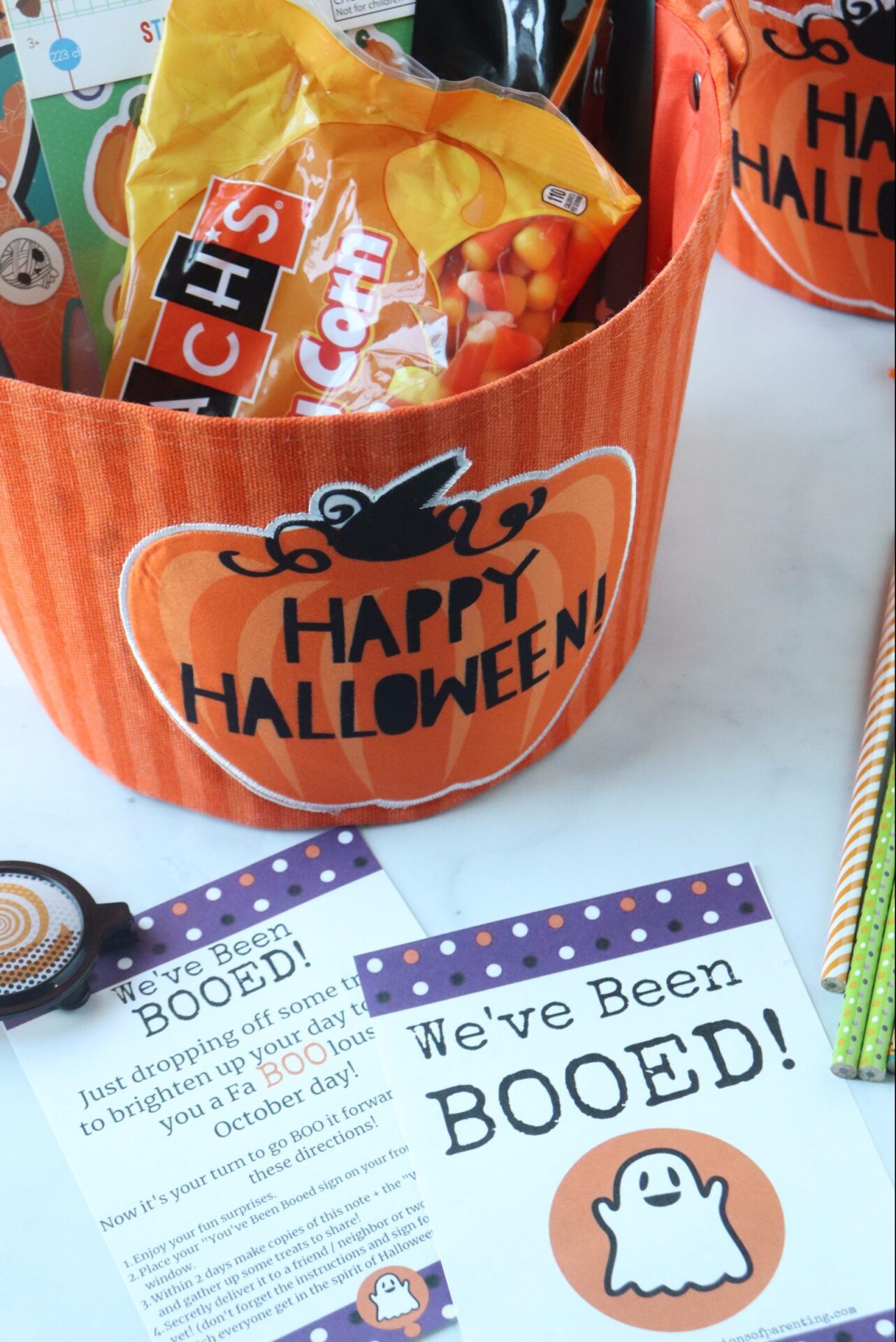 I love to check the Target $1.00 spot for Halloween decor, toys, stickers, etc to fill our baskets for an inexpensive price tag!
After your "You've Been Booed" Baskets are assembled then what?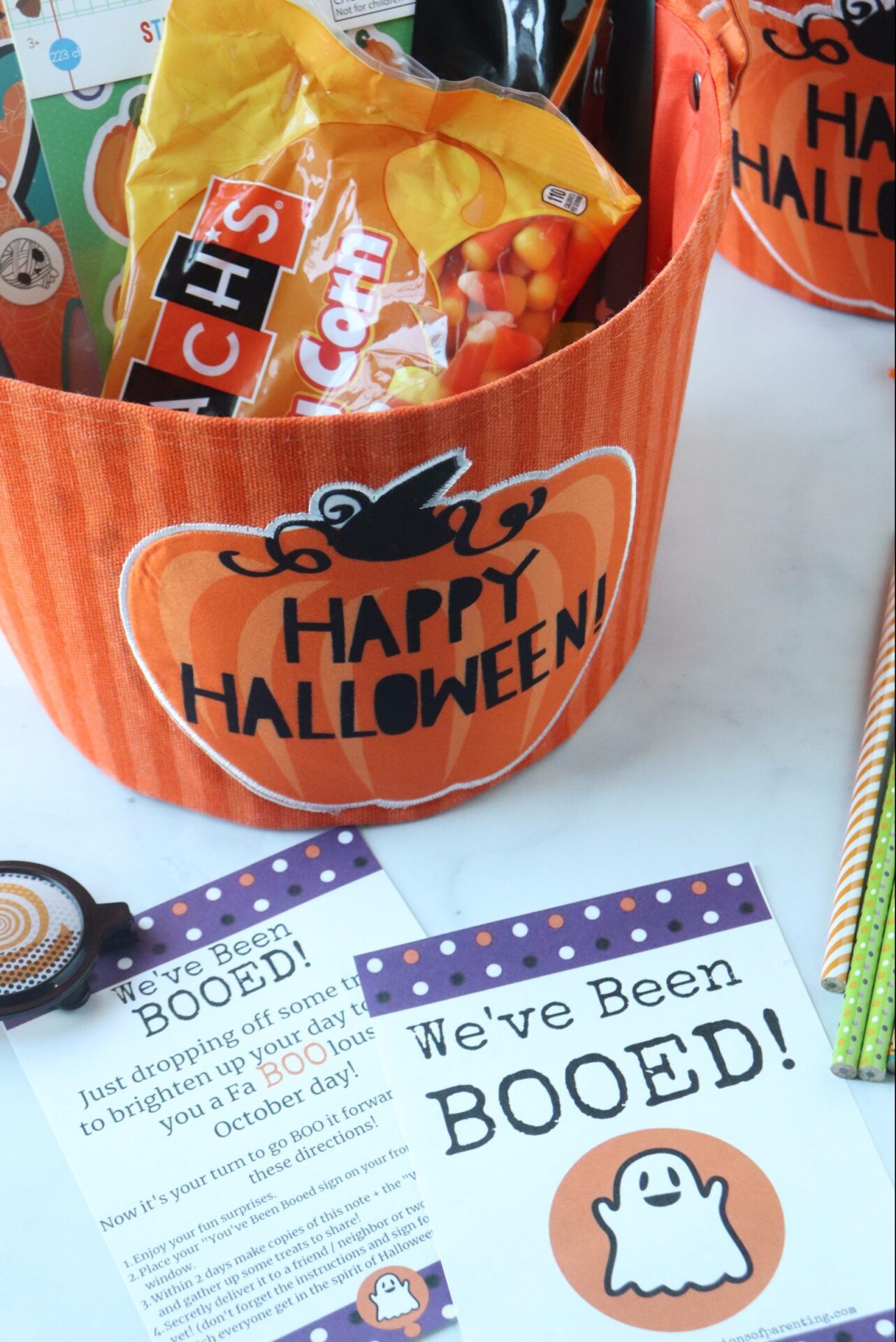 Once all your goodies are ready to go in your basket, don't forget the instruction sheet and the You've Been Booed sign! Place both of these in the basket!
Then you will want to secretly place the basket on your neighbor's porch, ring the doorbell, and then run as fast as you can… Always my kids favorite part for sure!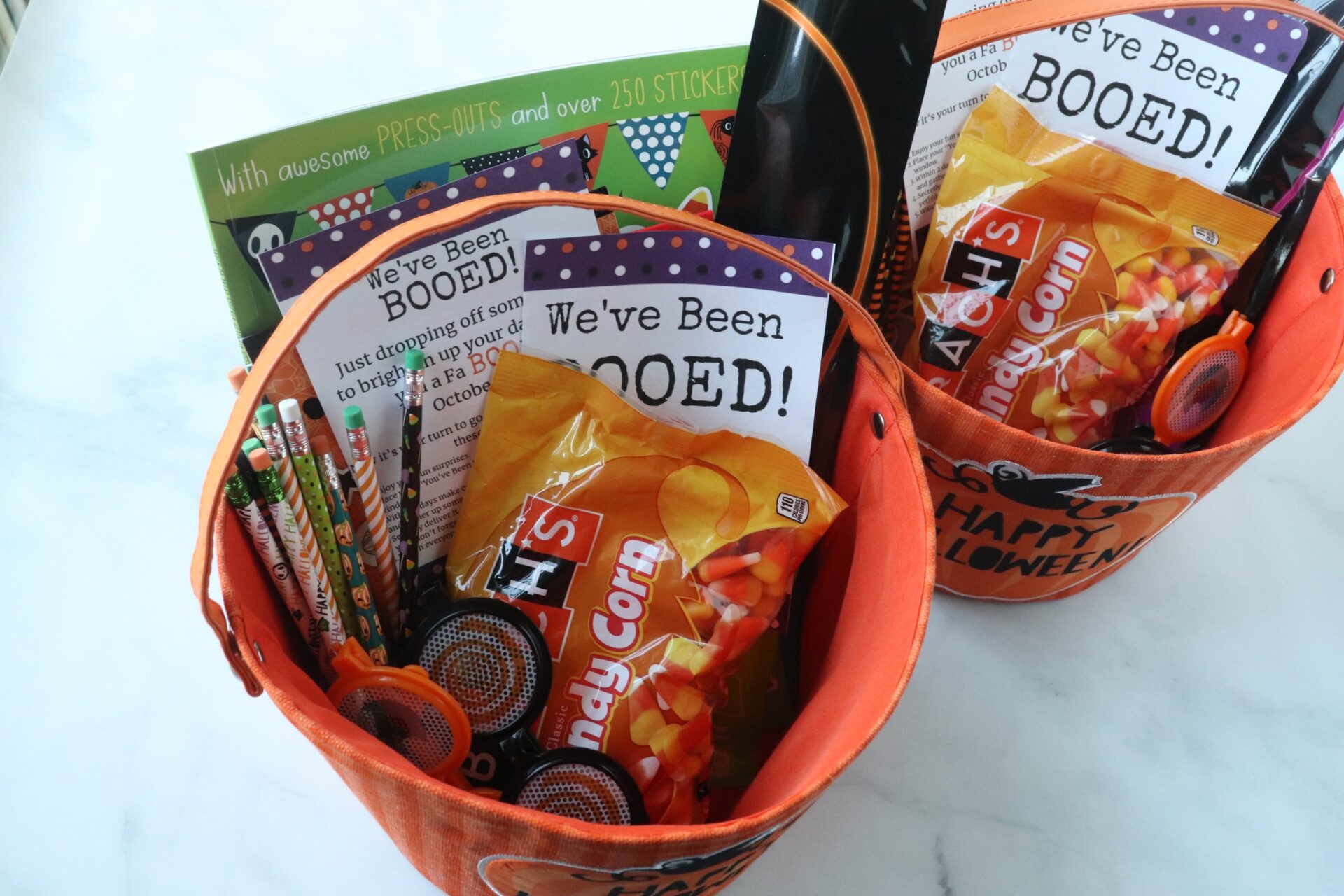 If we are starting the tradition in the neighborhood, we like to do 2-3 houses to make sure someone passes on the tradition.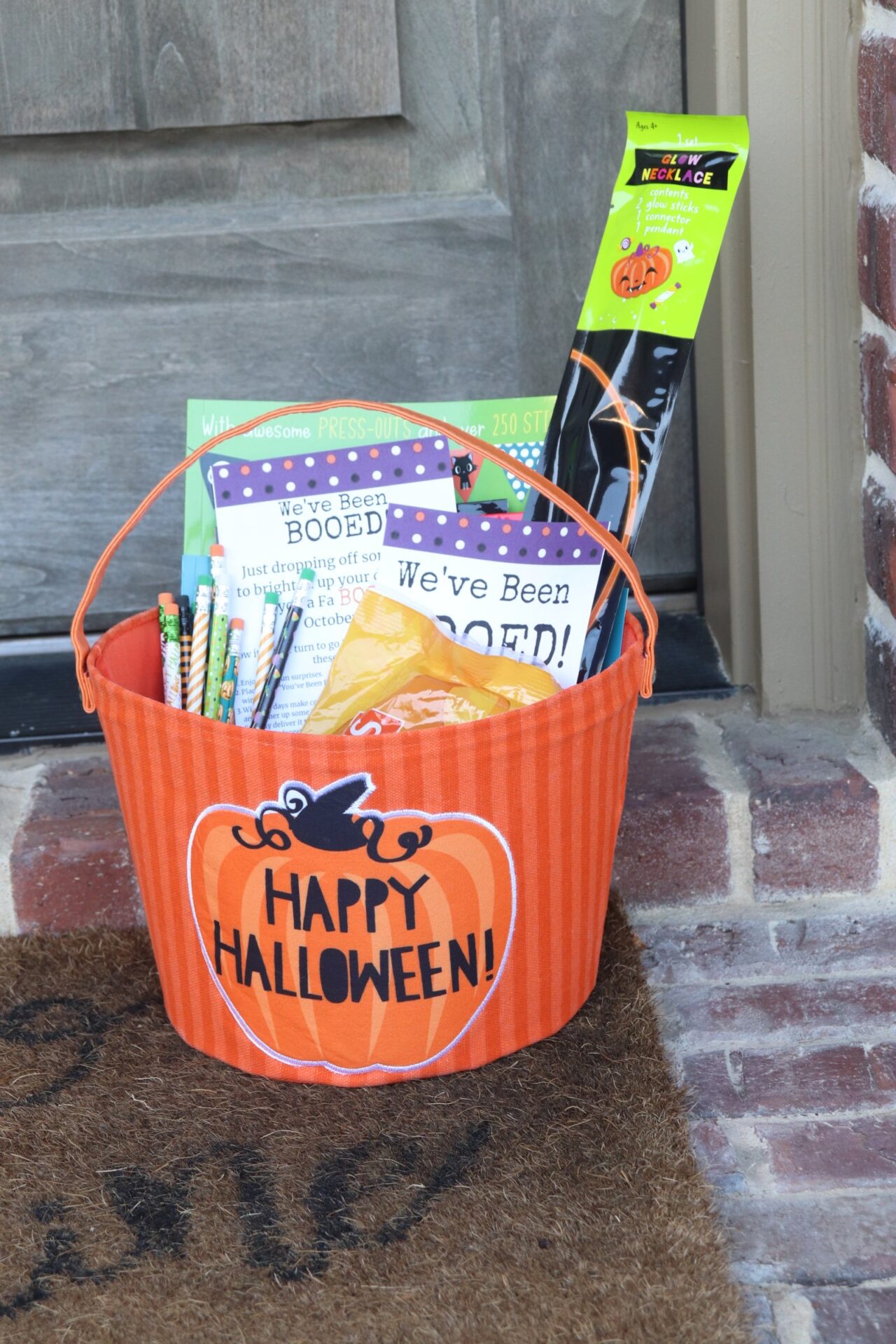 Then when we go for our Sunday walks around the neighborhood we watch to see how many "We've Been Booed" signs pop up on people's doors and in their windows!
It is such a fun way to get in the Halloween spirit and teach your kids about serving others and spreading joy in such a simple way!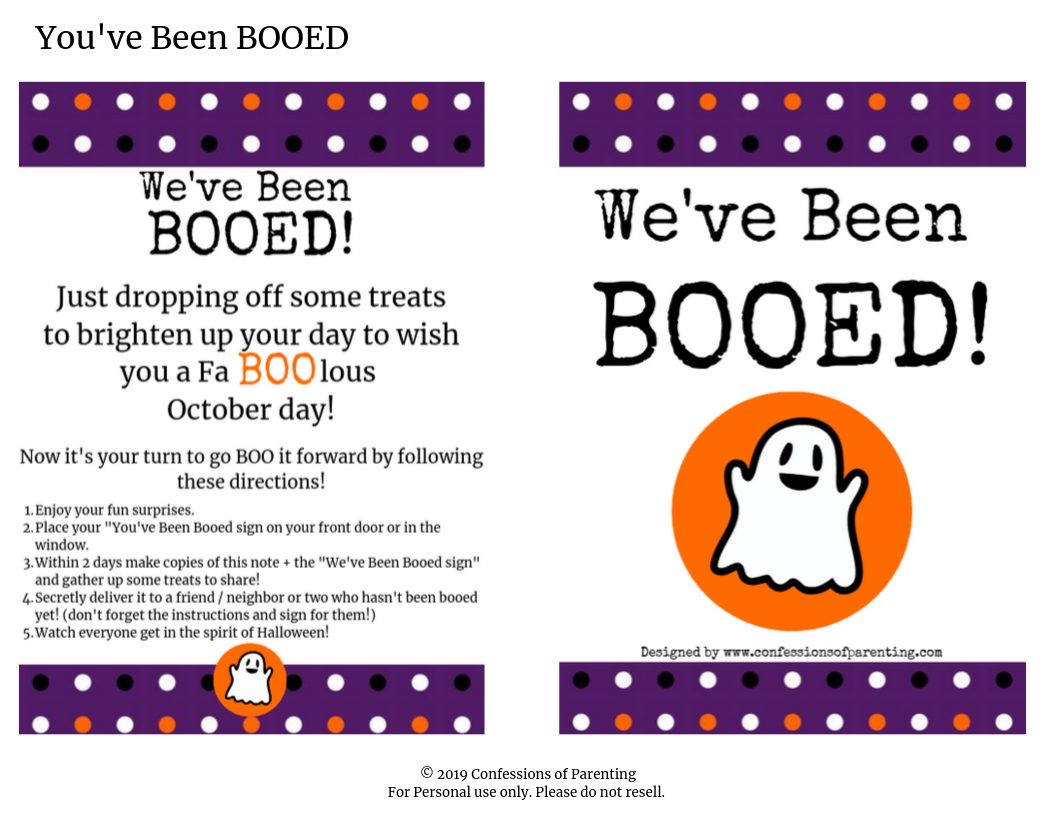 Looking for other great Halloween Posts? Check out these great ideas!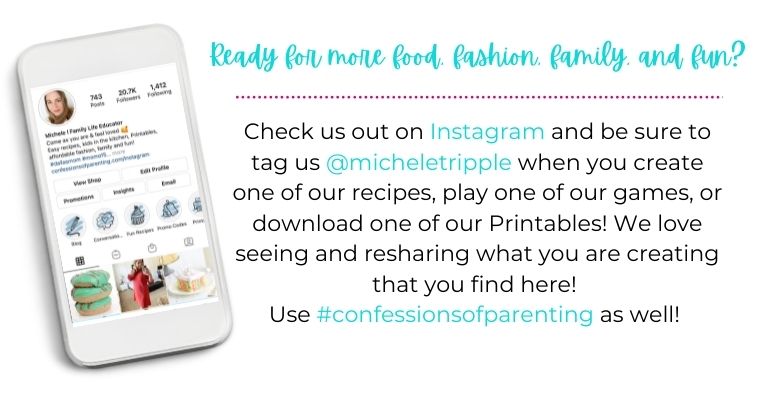 Share this Free "You've Been Booed" Printable on Pinterest