Do your kids have a voracious appetite for animals? Look no further for their newest obsession: Animals That Start With V! Discover all the fascinating animals that begin with V.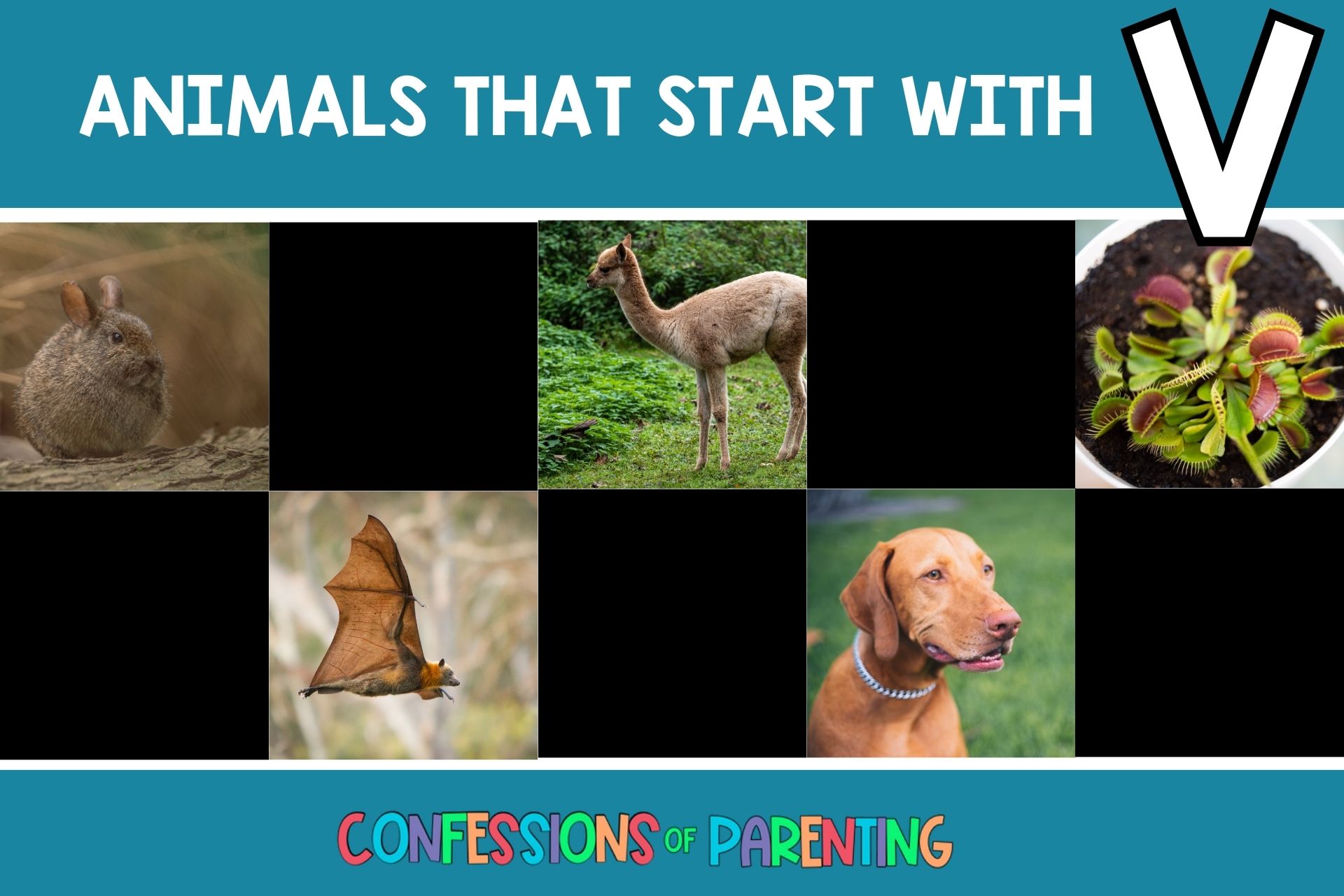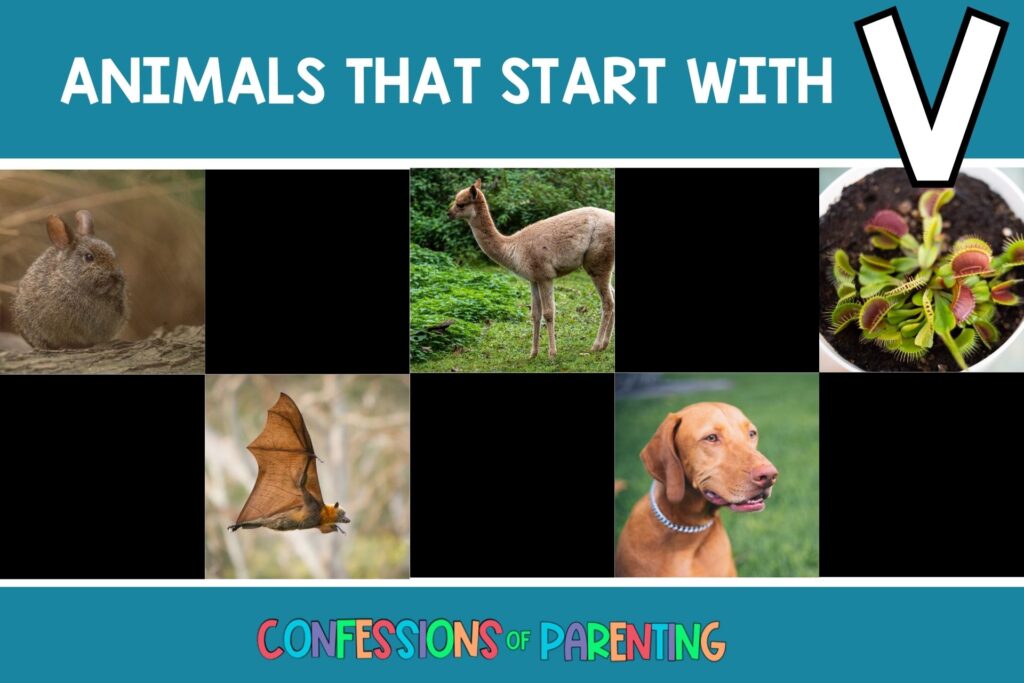 From Velociraptors to Vordermann's Flying Squirrel, there's an animal for everyone on this list! The best thing about animals that start with the letter V is that they aren't just your common elephant or monkey. There are dinosaurs, carnivorous plants, and even blood-sucking bats! If you have a kid that marches to the beat of their own drum, this list is perfect!
We're big animal lovers in my home. My kids love pulling out the Encyclopedia (yeah I know totally old school) and reading about different breeds of their favorite species. I am always thrilled when they do this because they make learning fun!
As a bonus, my kids love to share what cool facts they've learned with each other. Seeing my kids becoming friends feels like a huge mom win. They don't always get along, but animal facts always seem to bring them together.
Are you ready to go wild about animals with your kids? Start your adventure below and get the fun started with these animals that start with V!
Ready to learn more about animals? Check out our Animals that Start with W and Animals That Start With X.
Common Animals That Start With The Letter V
These common animals that start with the letter V will surely be a victory with your kids!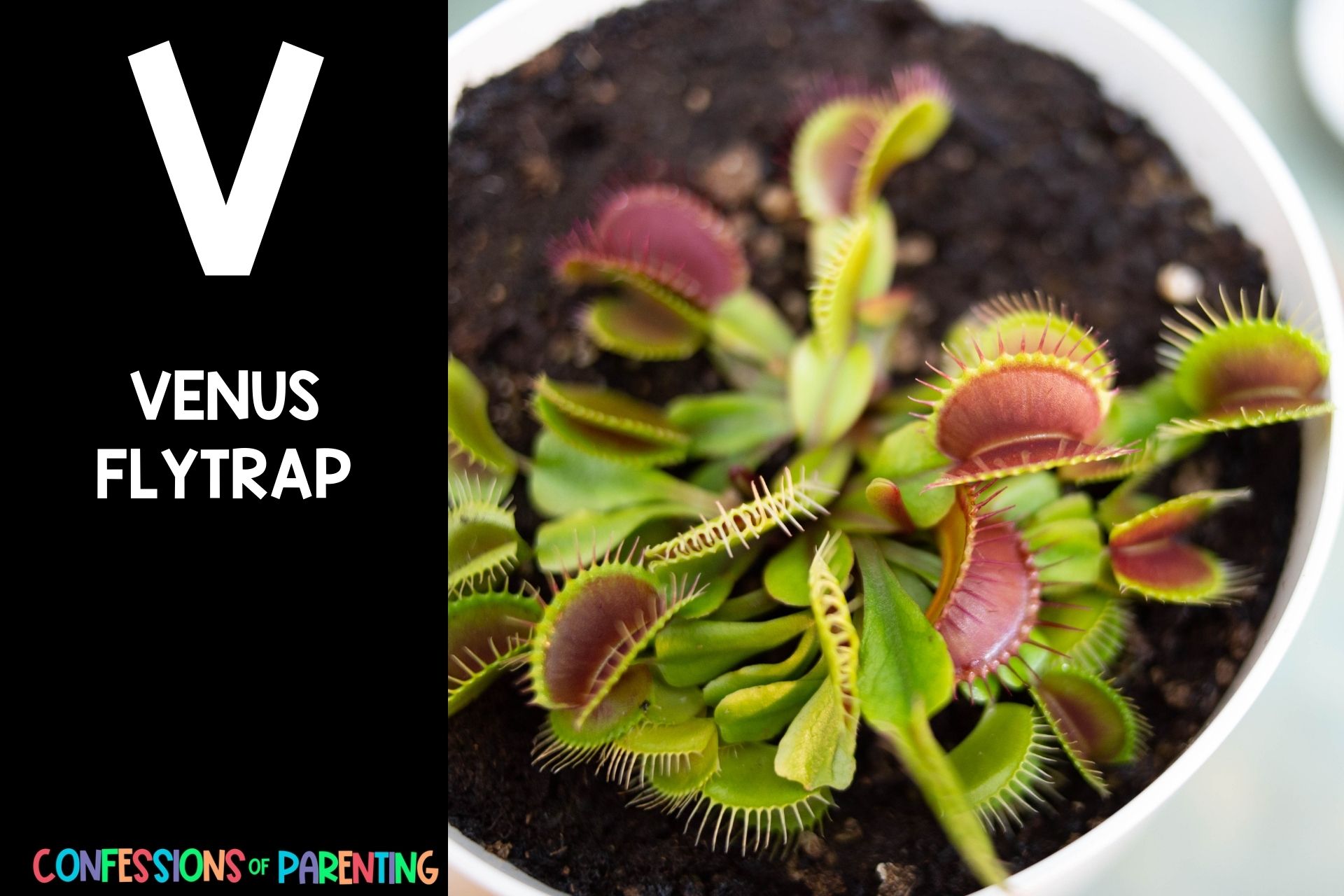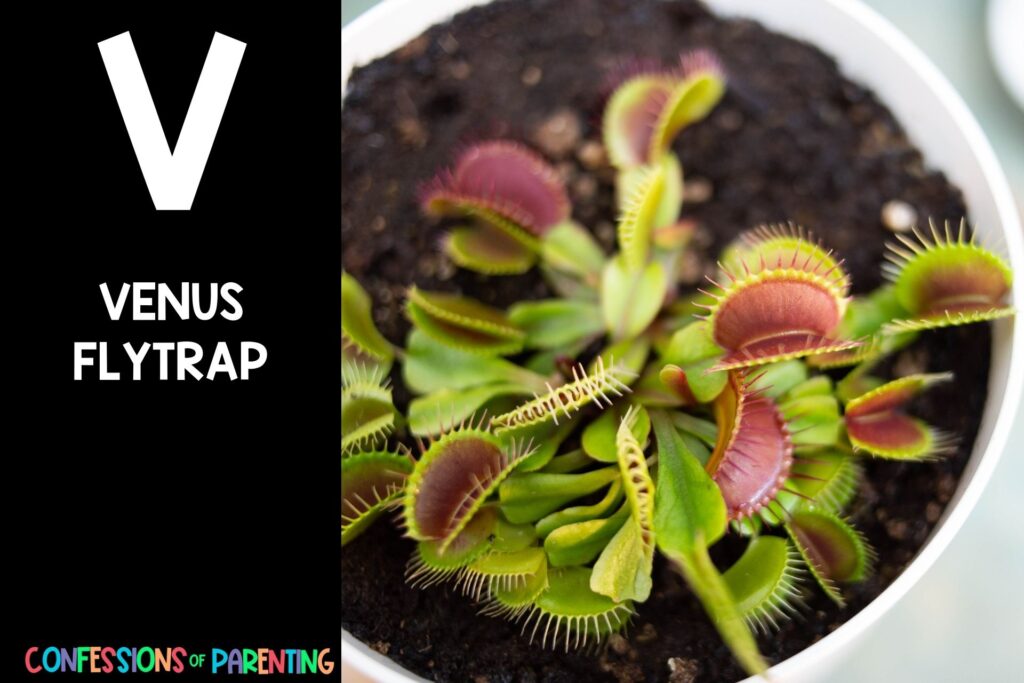 Venus Flytrap
Move over, magnolias! The Carolinas have a new favorite flower in their region: the Venus flytrap! These bright-colored perennial plants are unique because they are carnivorous! That's right! If you get too close, there's a good chance the trap will try to chomp on your finger! The intelligent plant conserves its energy to prepare for when an unsuspecting prey enters its trap. It can sense the difference between a raindrop and a tasty insect by judging its size using hairy leaves.
Velociraptor
Anyone familiar with Jurassic Park will recognize the name of a velociraptor. They may not realize that the movies weren't entirely accurate in their description! Velociraptors were feathered dinosaurs that grew to be the size of a large turkey! They would stand on two legs and race around their desert home to catch prey. When a pack of velociraptors spotted an enormous animal to eat for dinner, they would group together and charge it. Working as a team, they could take down prey much larger than themselves!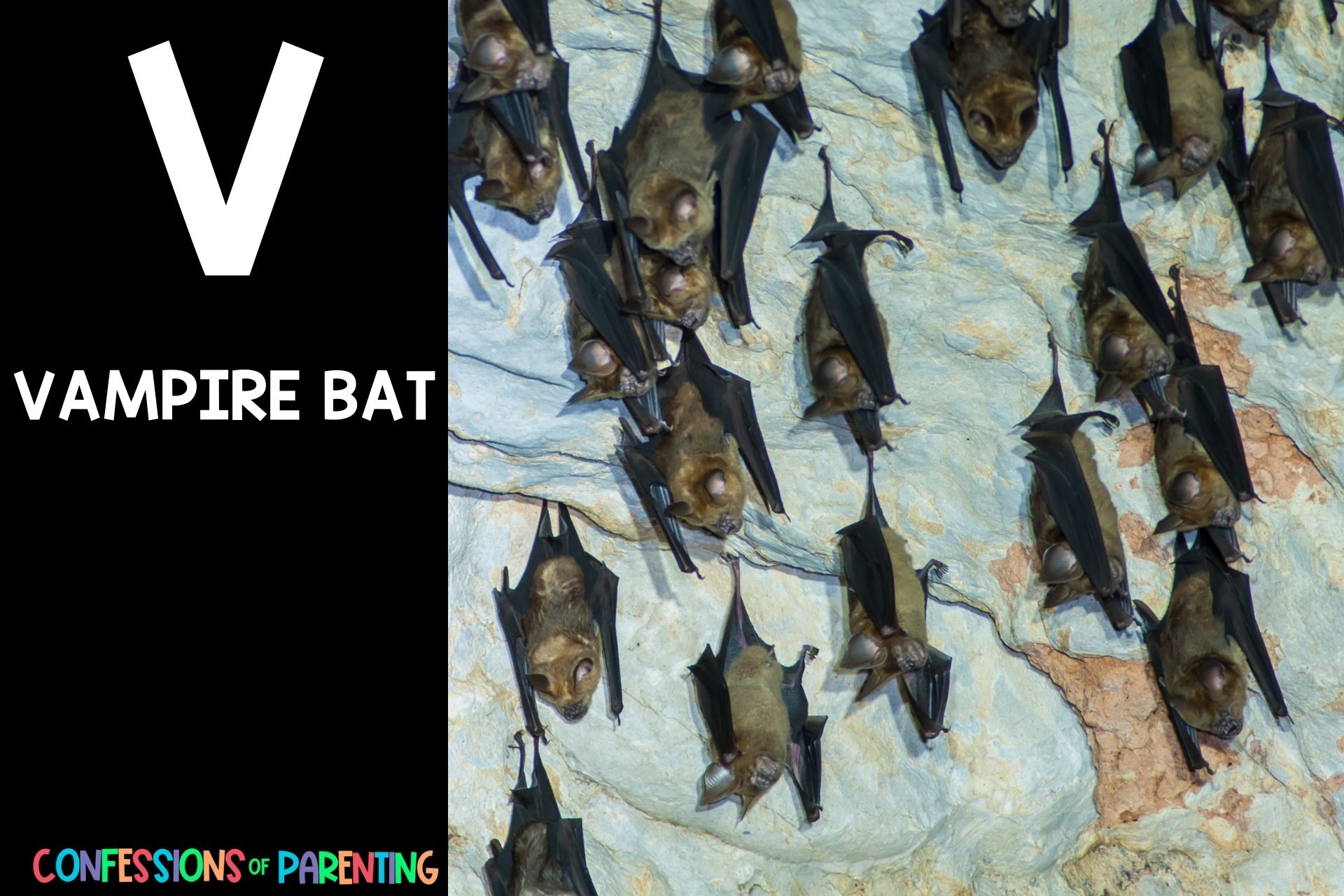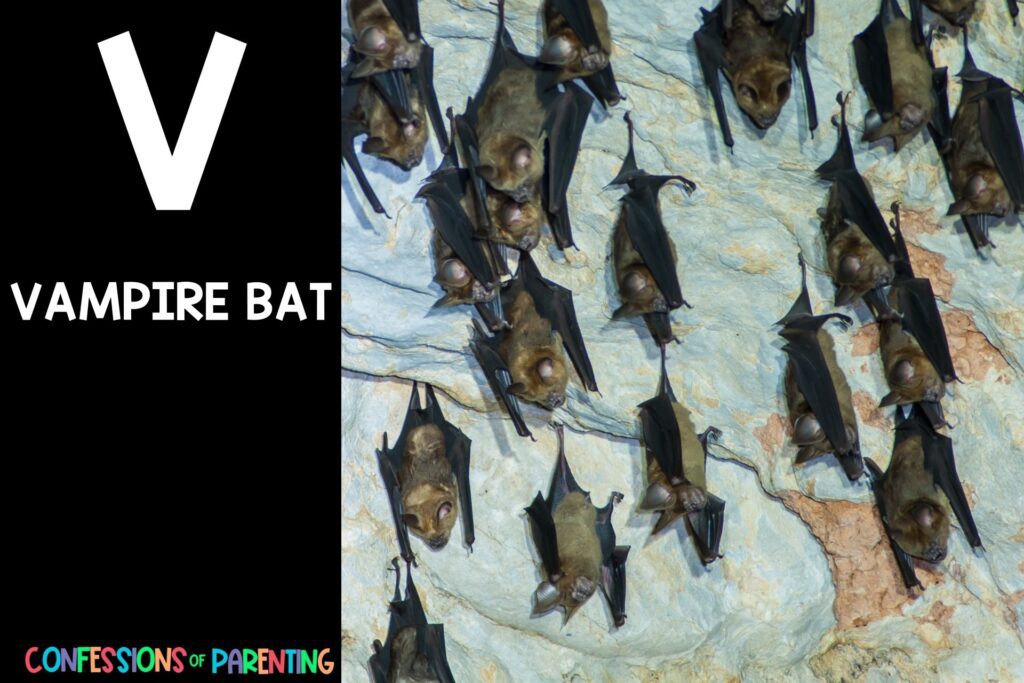 Vampire Bat
While these friendly bats do drink blood, that's where the similarities to mythological vampires end. Vampire bats will use their teeth to make a small hole for the blood to drip out and then lick it up with their tongues. They're very gentle when feeding on animals; most don't even wake up! We still need to be careful around vampire bats, however. They can carry rabies!
Vole
Voles are small rodents that live all over the Northern Hemisphere. Like many other rodents, they love to burrow underground to create a safe home for their large families. These tunnels can cause major damage to yards and fields, unfortunately. The colony of voles will munch on delicious roots, grass, seeds, and other yummy plants.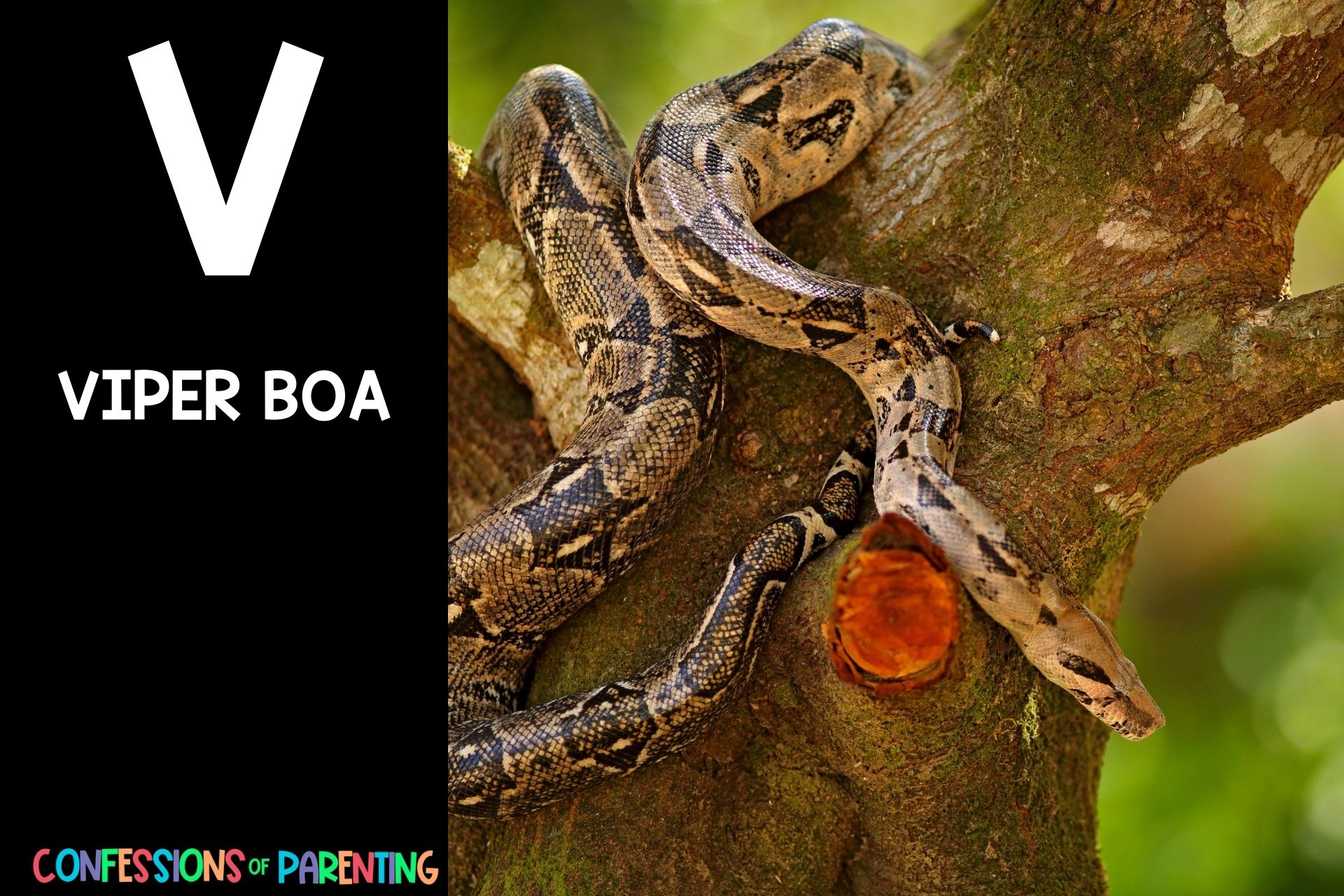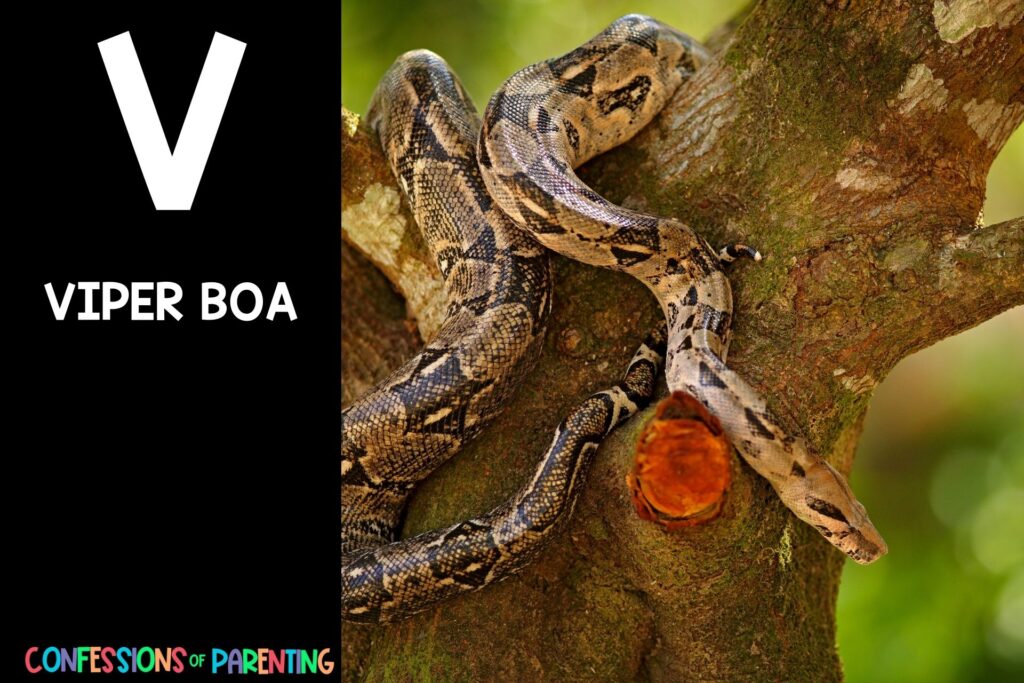 Viper Boa
The Viper Boa is a small snake with a bad reputation. People used to say that they had a bad attitude and made horrible pets. Even though viper boas prefer to be alone, they're often misunderstood. I bet you'd be grumpy if you were taken from your home and put in a cage! Once people realized that the boas born in captivity were much more friendly, they stopped trying to tame wild snakes and focused on raising viper boas. That made the viper boa we know today a great option for a snake-obsessed owner!
Dogs That Start With The Letter V
No list of animals would be complete without man's best friend! Have you heard of either of these breeds before?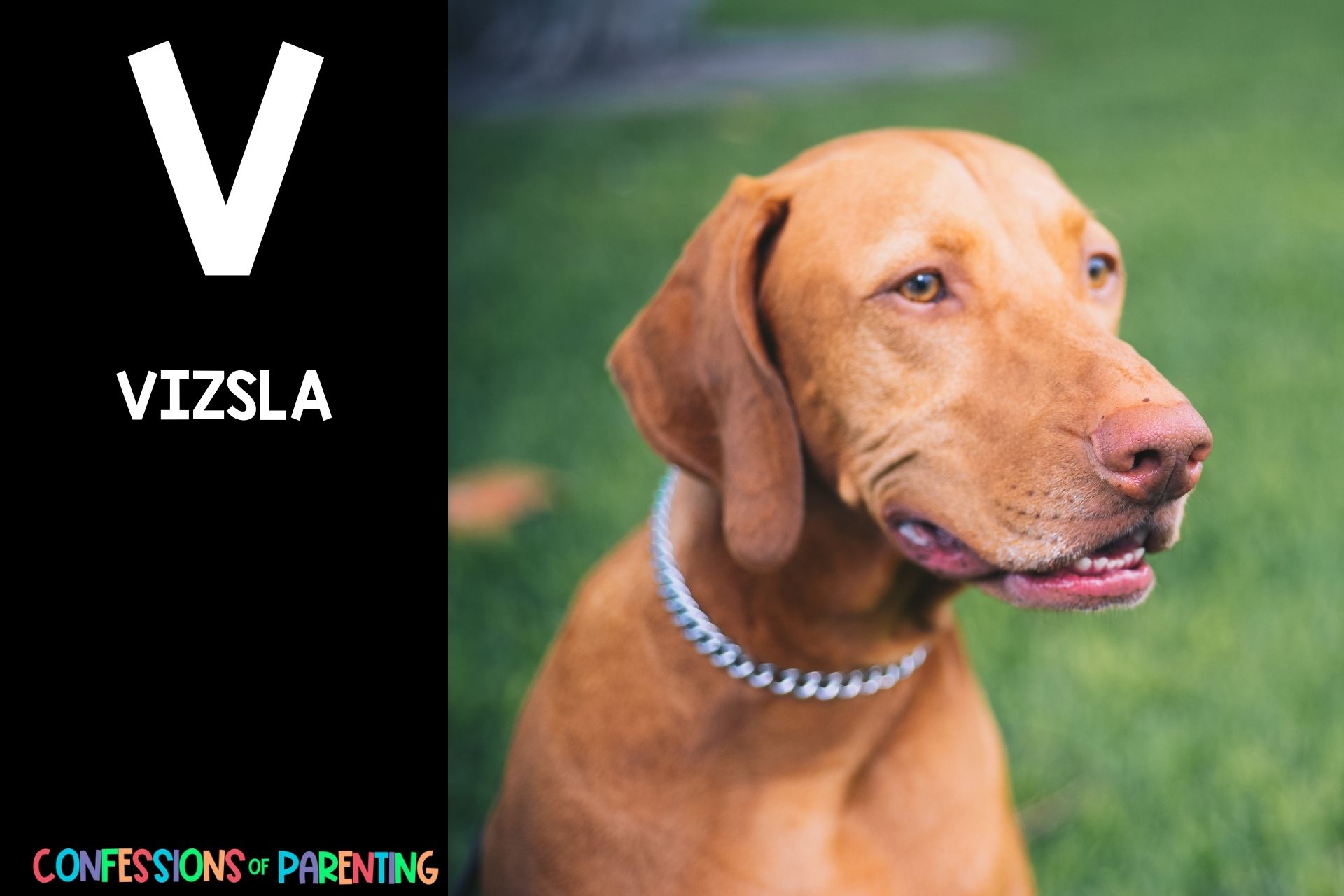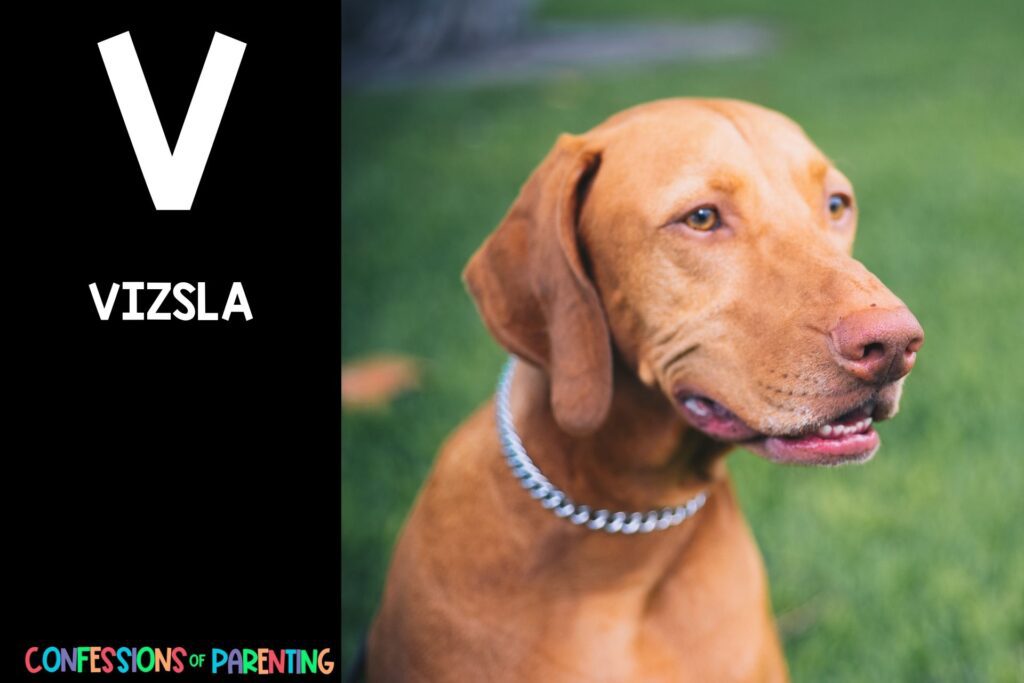 Zoo Animals That Start With The Letter V
Before you venture out to the zoo, be sure to check out our list of zoo animals that start with the letter V! See how many you discover on your next zoo trip!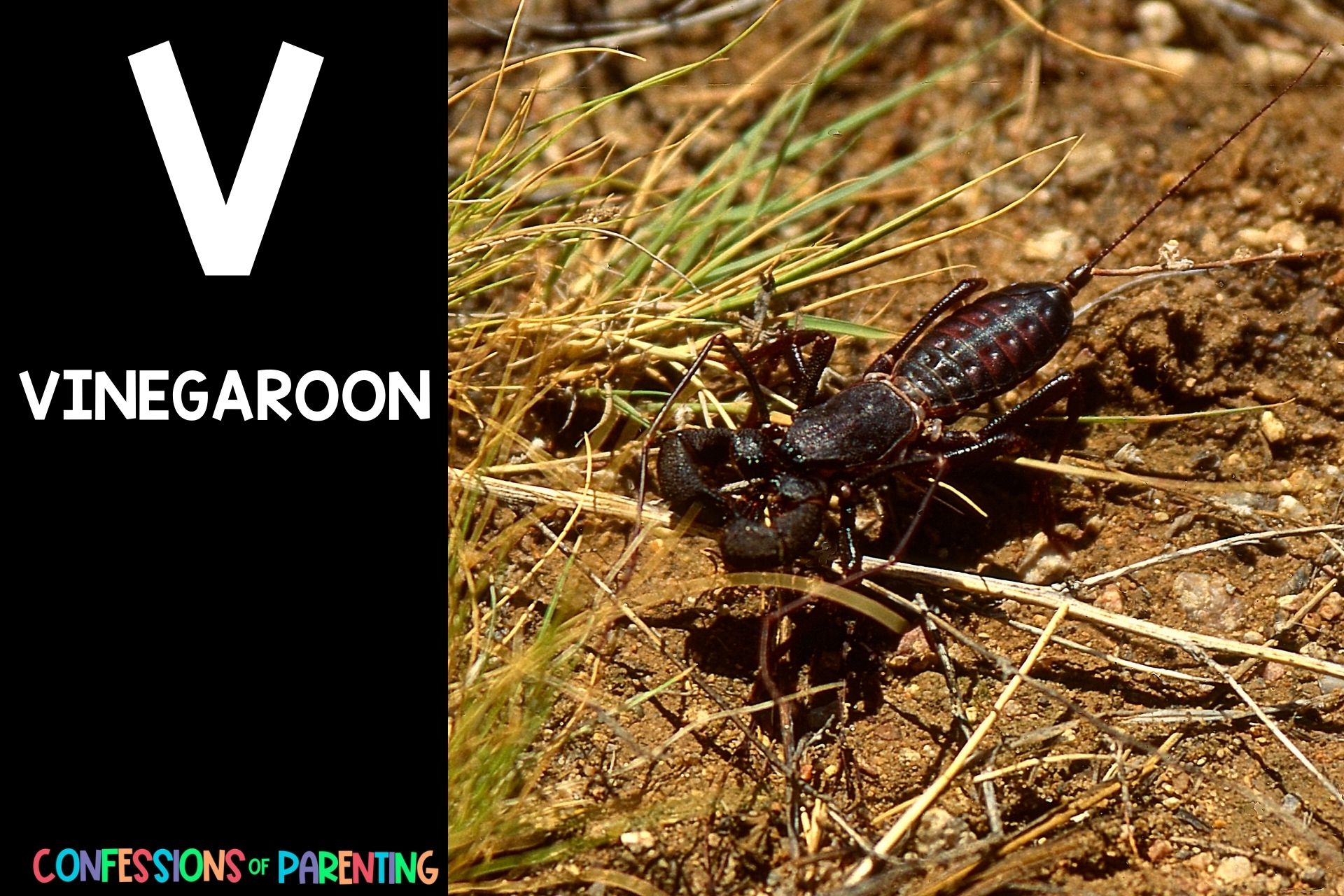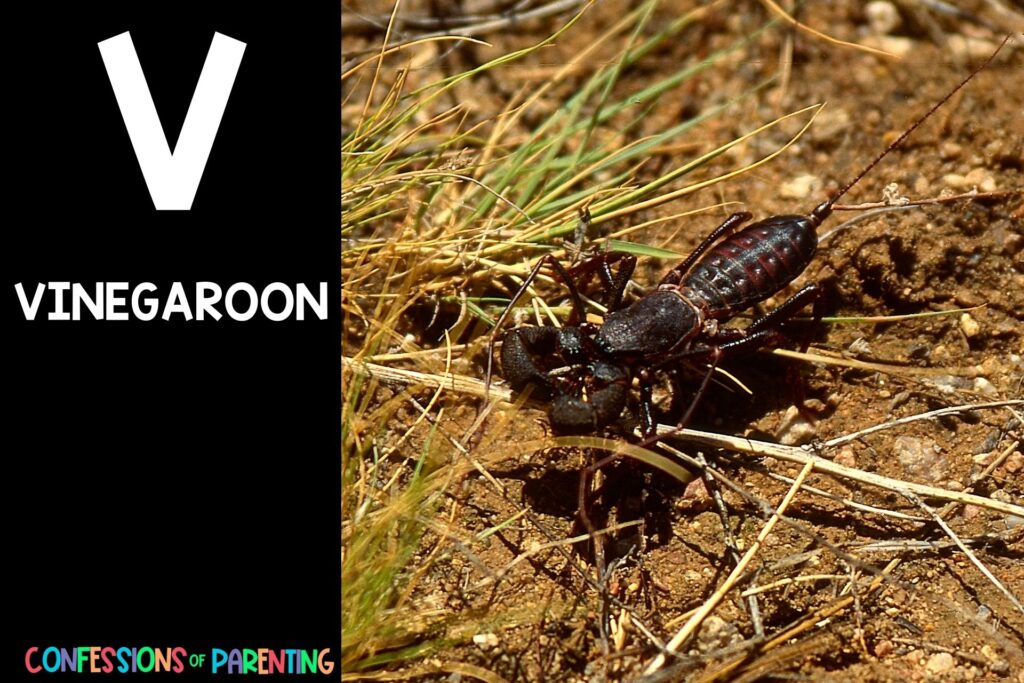 Vinegaroon
Vulture
Viper Shark (dogfish)
Variable Flying Fox
Verreaux's Sifaka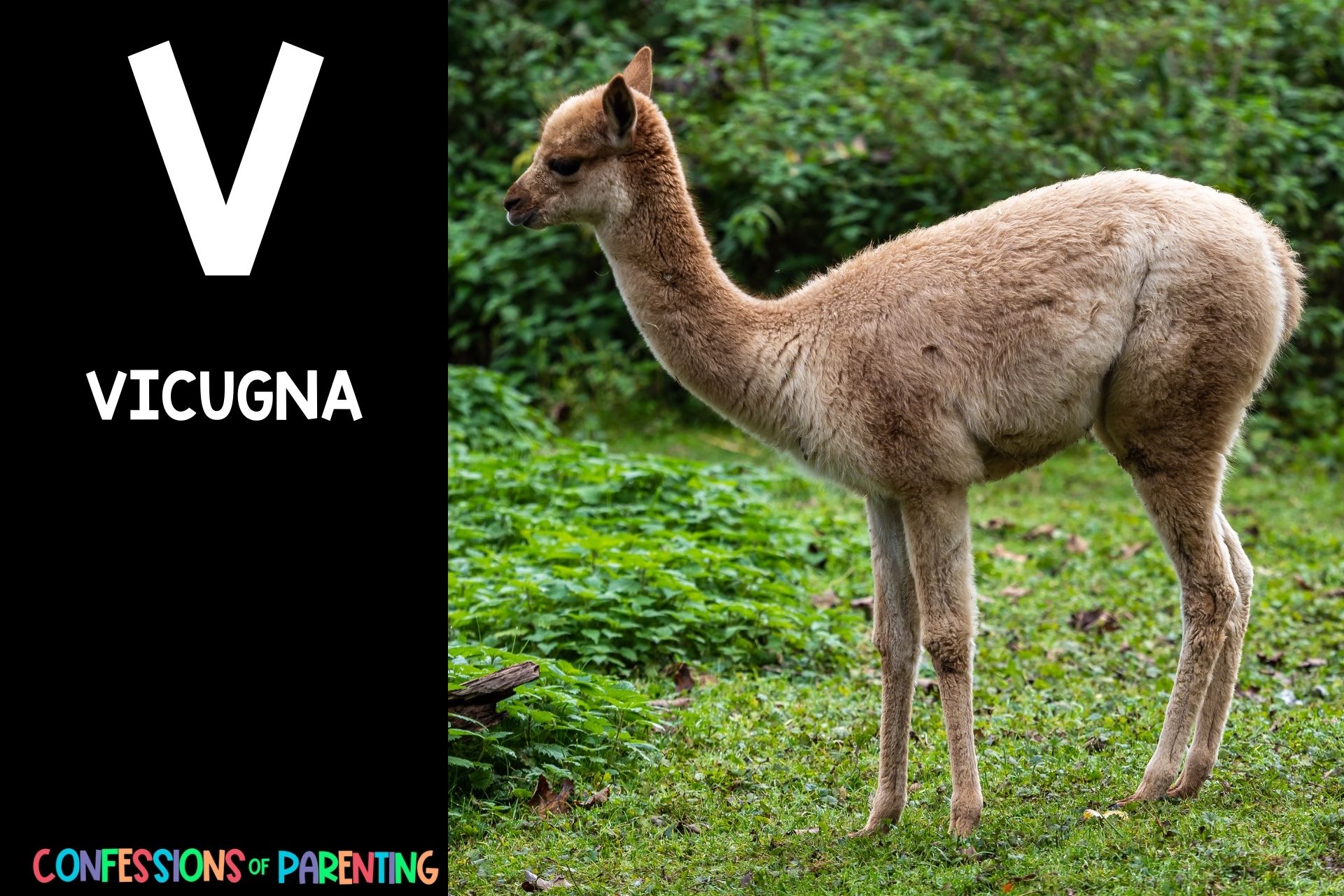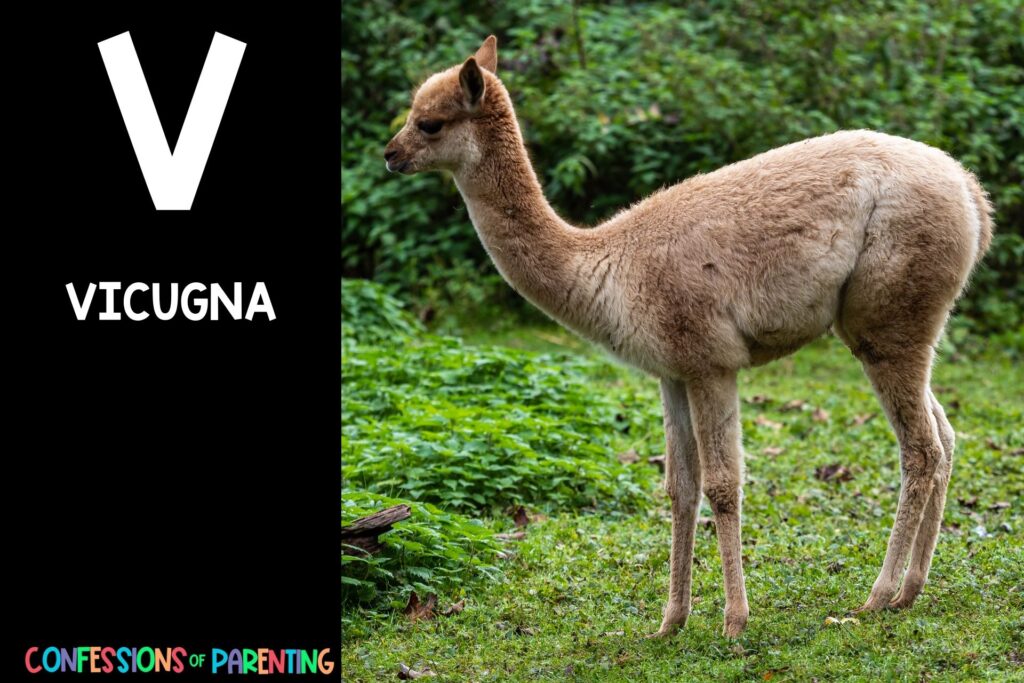 Uncommon Animals That Start With The Letter V
Still looking for more animals that start with the letter V? Check out these less common animals and see if you can find a new favorite!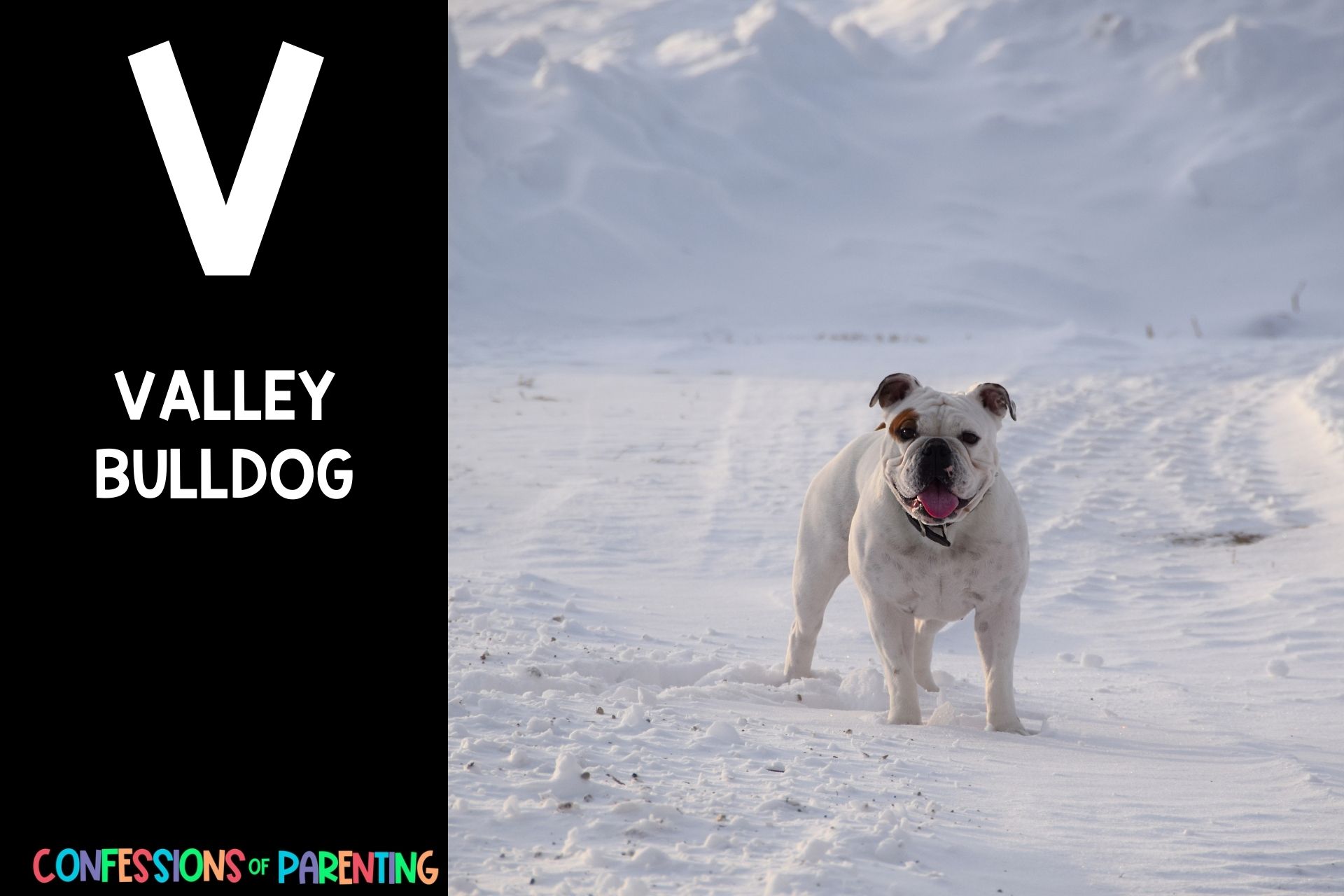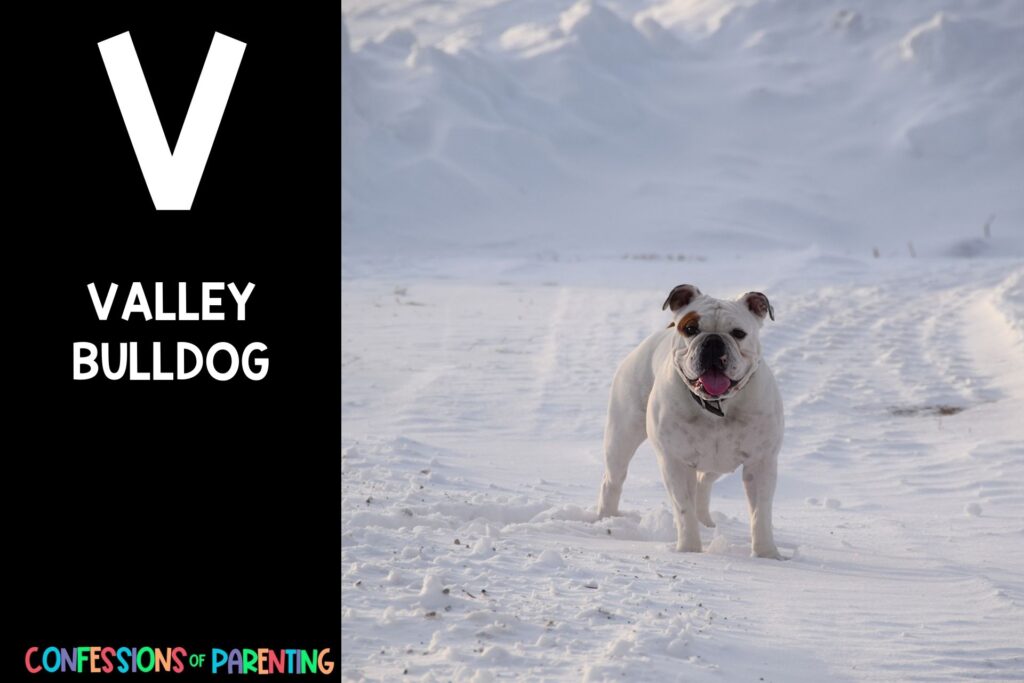 Valley Bulldog
Vampire Crab
Vampire Squid
Vaquita
Vegavis
Vermilion Flycatcher
Vervet Monkey
Vestal Cuckoo Bumblebee
Vicuña
Vine Snake
Viperfish
Virgin Islands Dwarf Gecko
Volcano Snail
Vagrant Shrew
Val's Gundi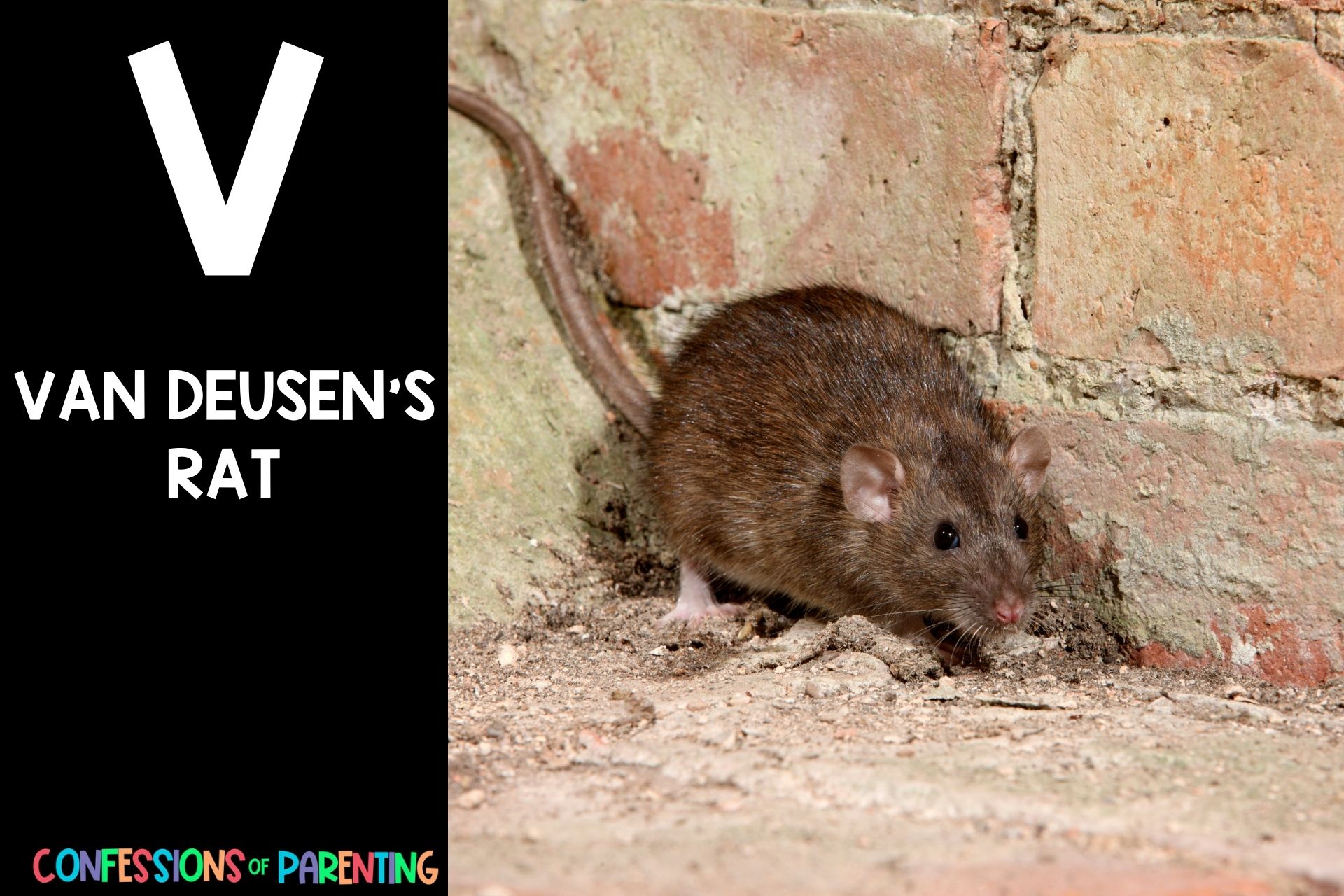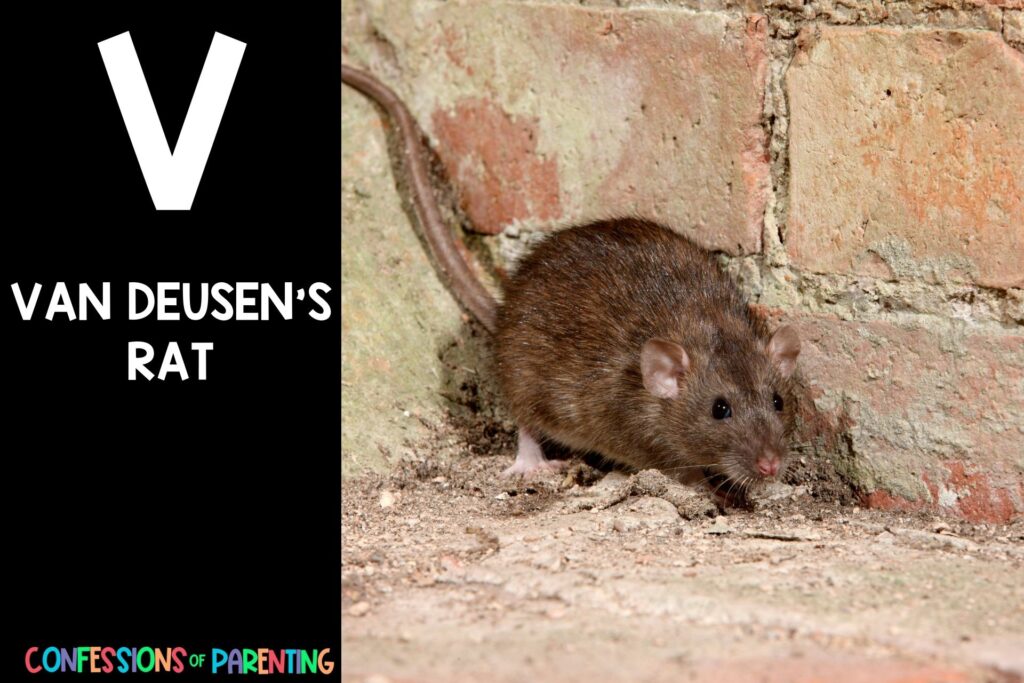 Van Deusen's Rat
Van Zyl's Golden Mole
Vanuatu Flying Fox
Vancouver Marmot
Vanikoro Flying Fox
Variable Grass Mouse
Variable Pocket Gopher
Variegated Squirrel
Veldkamp's Bat
Velvet Climbing Mouse
Velvety Fat-tailed Opossum
Velvety Myotis
Venezuelan Climbing Mouse
Venezuelan Fish-eating Rat
Venezuelan Spiny Rat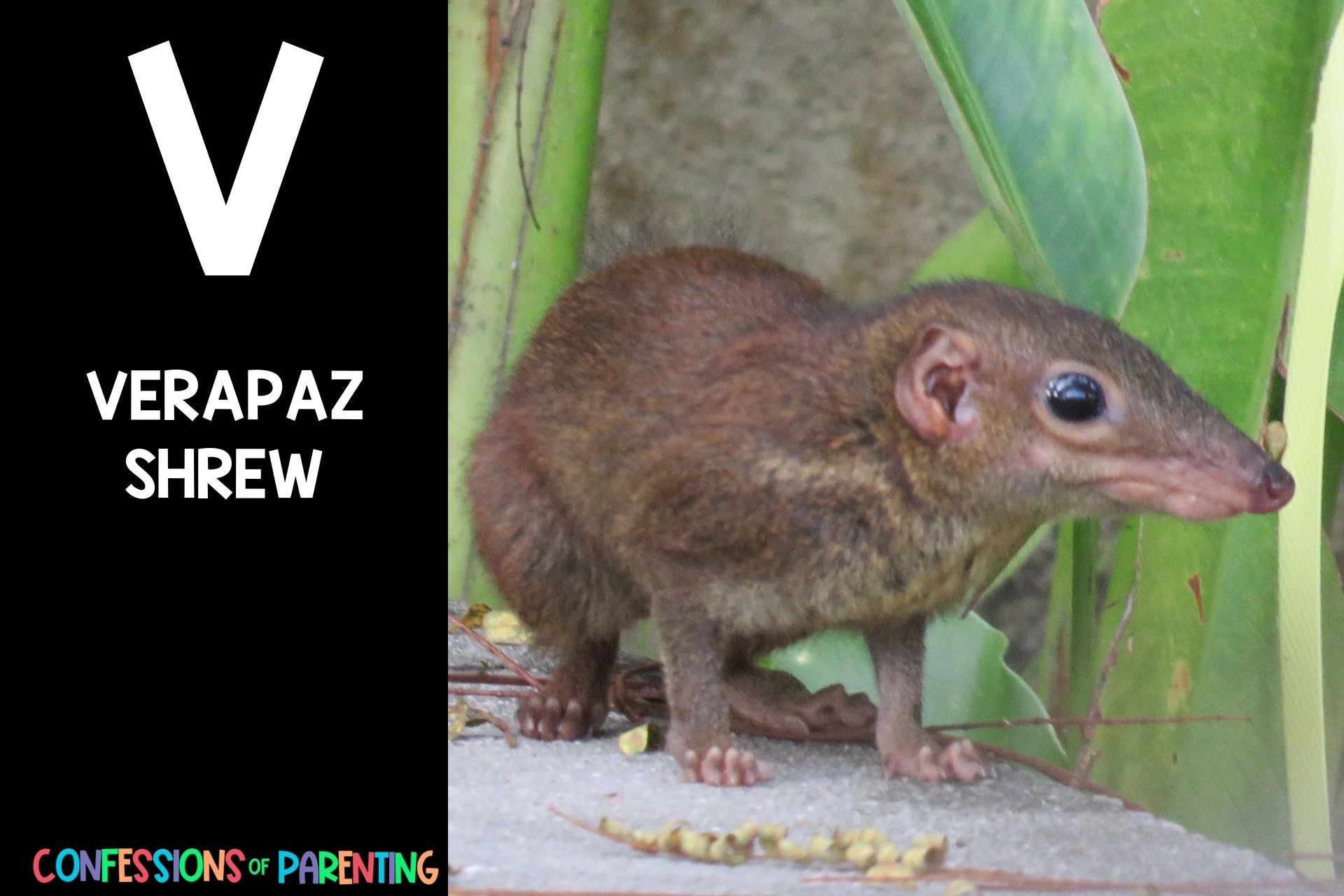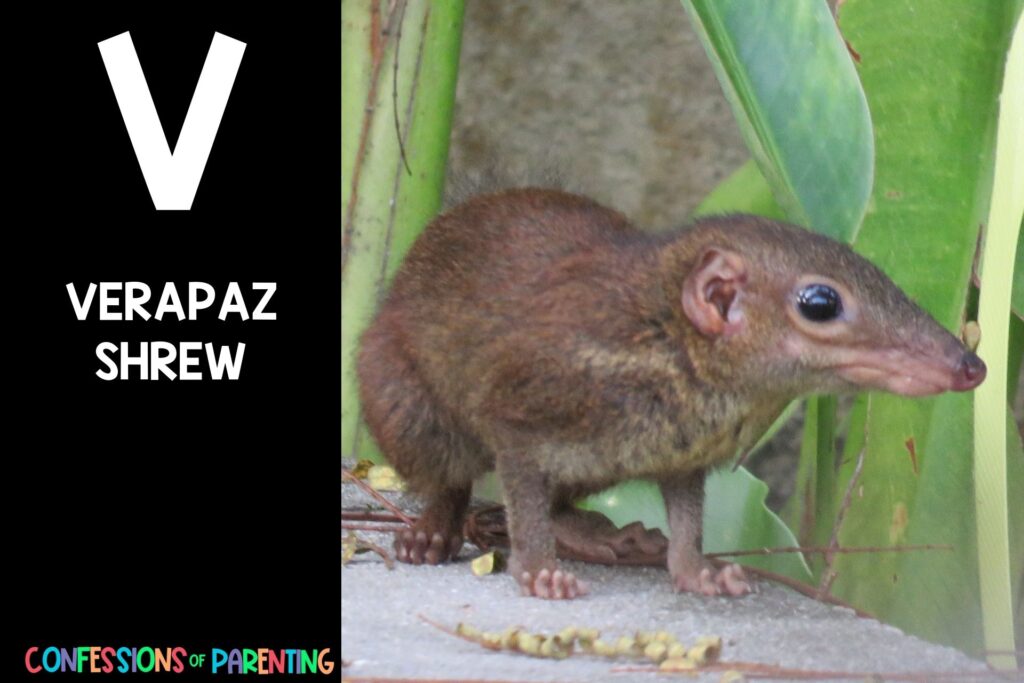 Verapaz Shrew
Verhoeven's Giant Tree Rat
Vermiculate Shrew
Vernay's Climbing Mouse
Vesper Rat
Victoria Collared Lemming
Vietnam Leaf-nosed Bat
Vietnam Warty Pig
Vincent's Bush Squirrel
Vinogradov's Jerboa
Vinogradov's Jird
Visagie's Golden Mole
Visayan Spotted Deer
Visayan Warty Pig
Viscacha Rat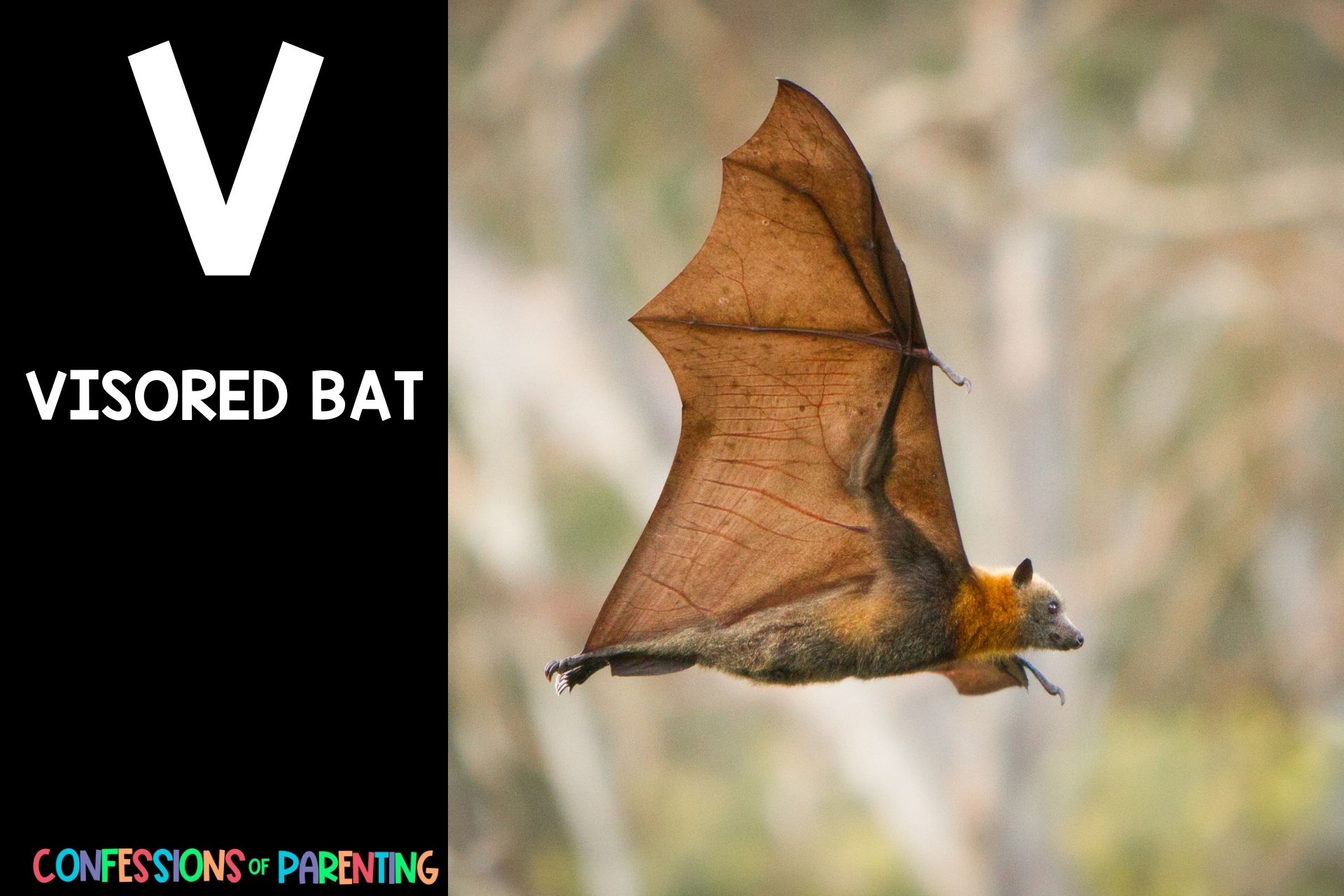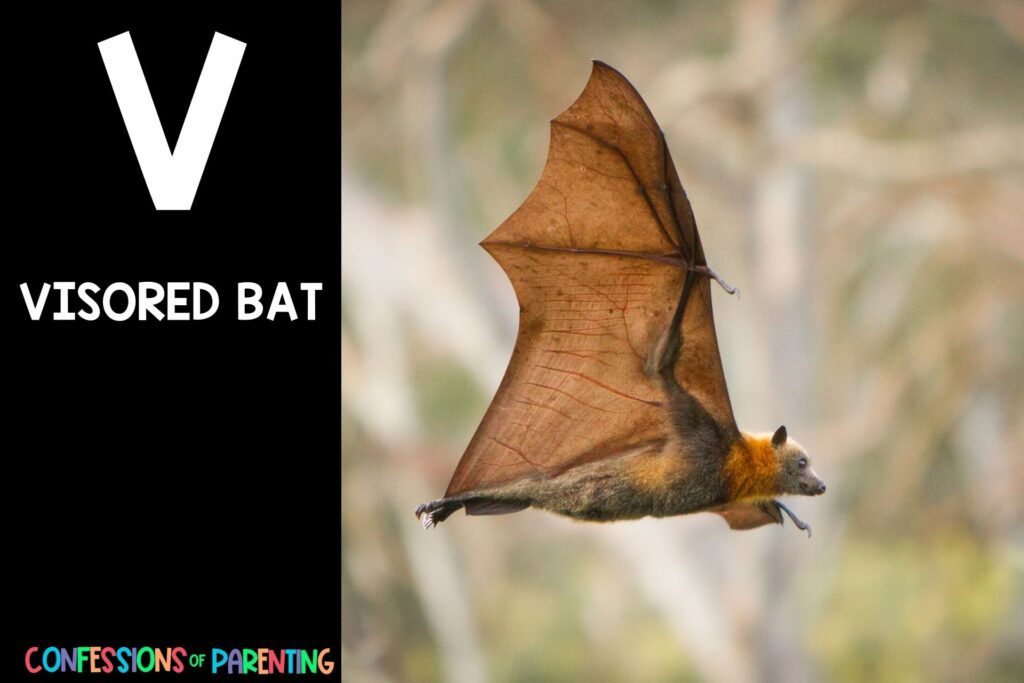 Visored Bat
Vlei Rat
Voalavoanala
Voi Shrew
Volcano Harvest Mouse
Volcano Mouse
Volcano Shrew
Vorderman's Flying Squirrel
Volcano Rabbit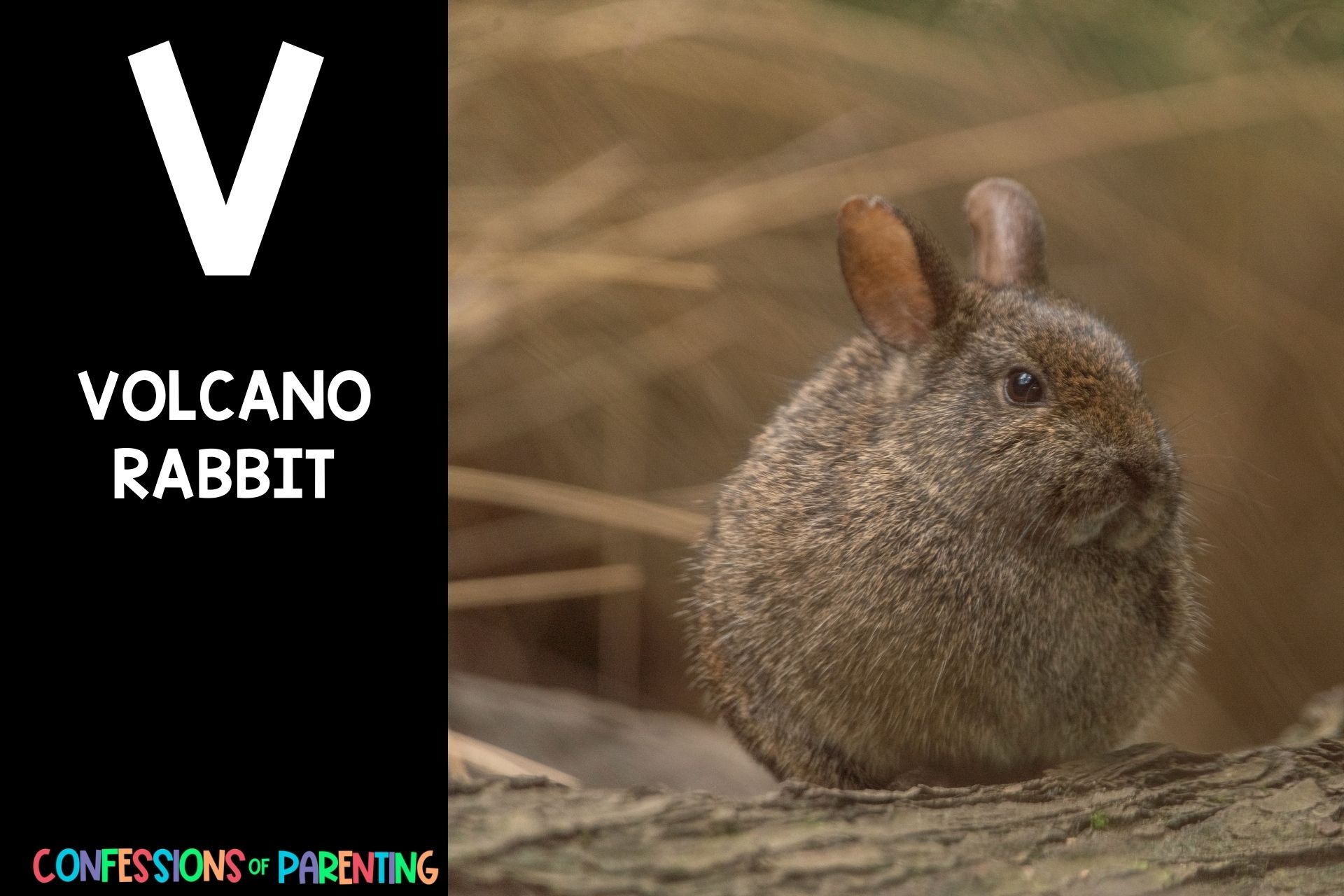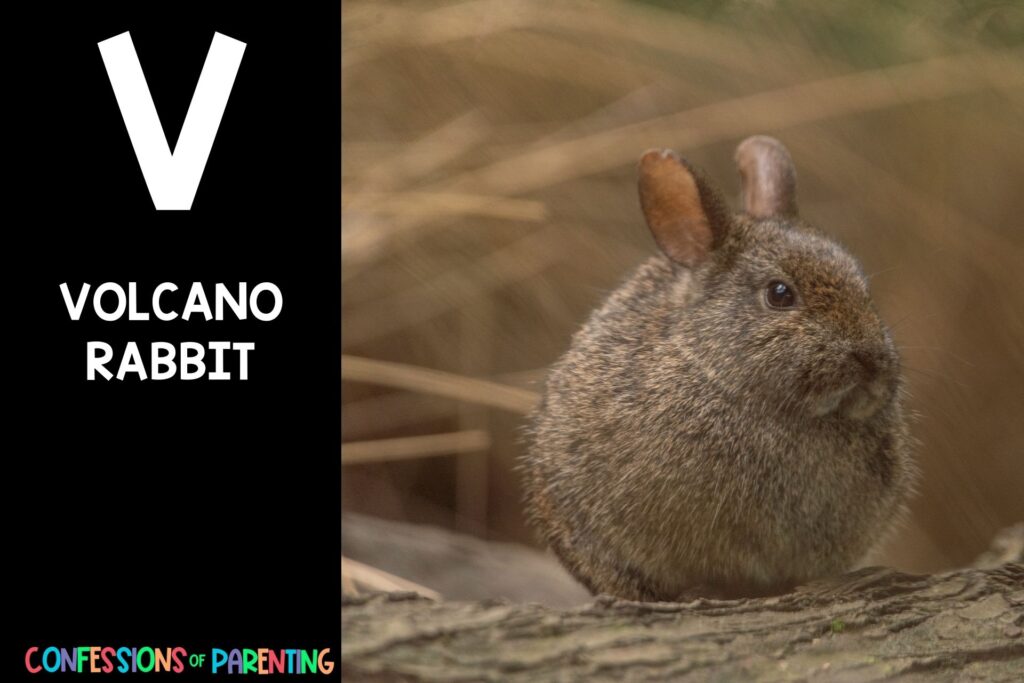 There you have it! A huge list of animals that begin with V to learn and to have fun exploring with the kids. Did we forget an animal? Be sure to add any other animals that start with V to the list!
Do you want to learn about other interesting animals? Be sure to check out our other lists of animals!