Ready to serve some of the best Thanksgiving pies to your guests this year? We have all your favorites plus tons of more insanely good pies you will want to make this year! We have your traditional pumpkin, apple pie, and pecan plus so many more to choose from!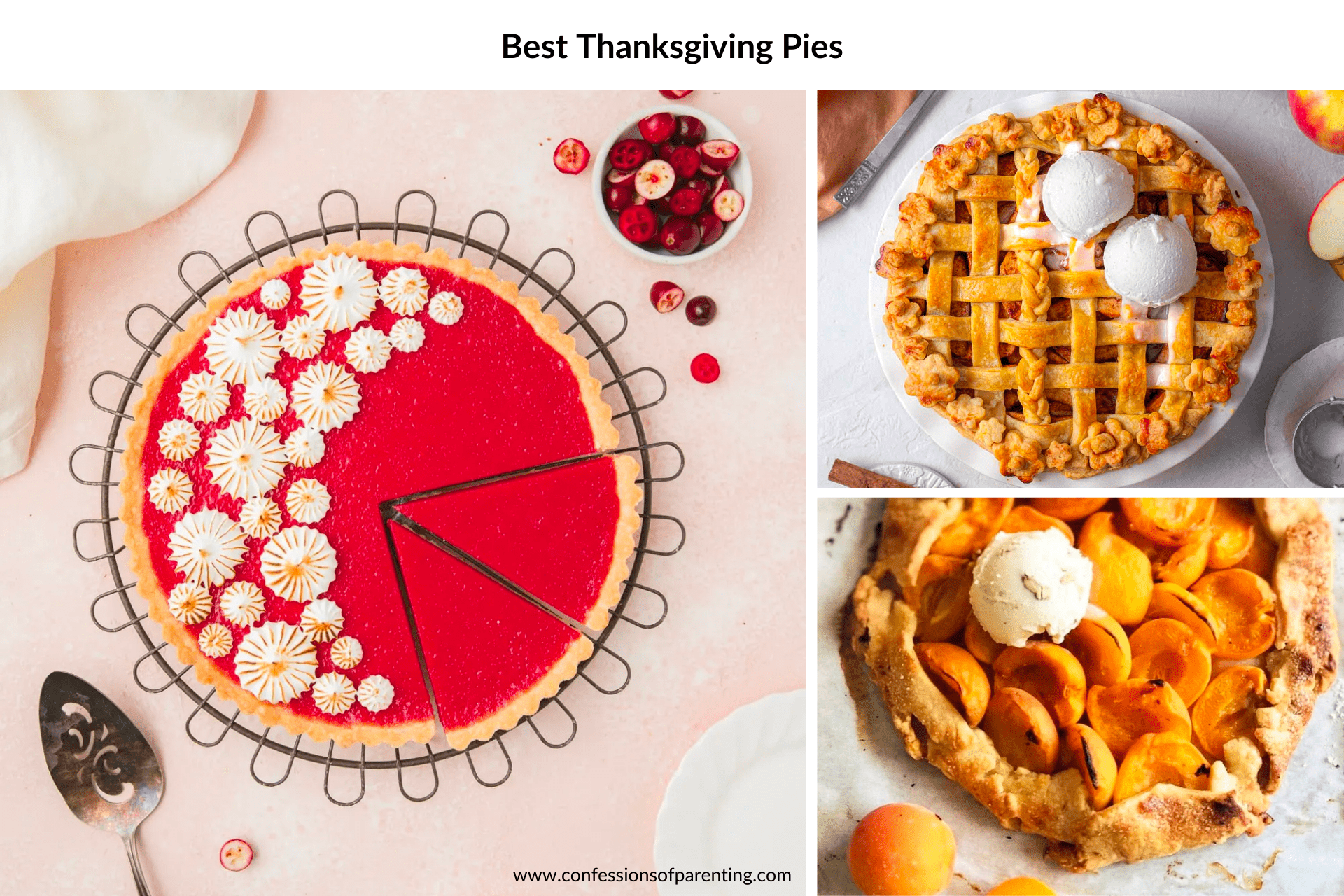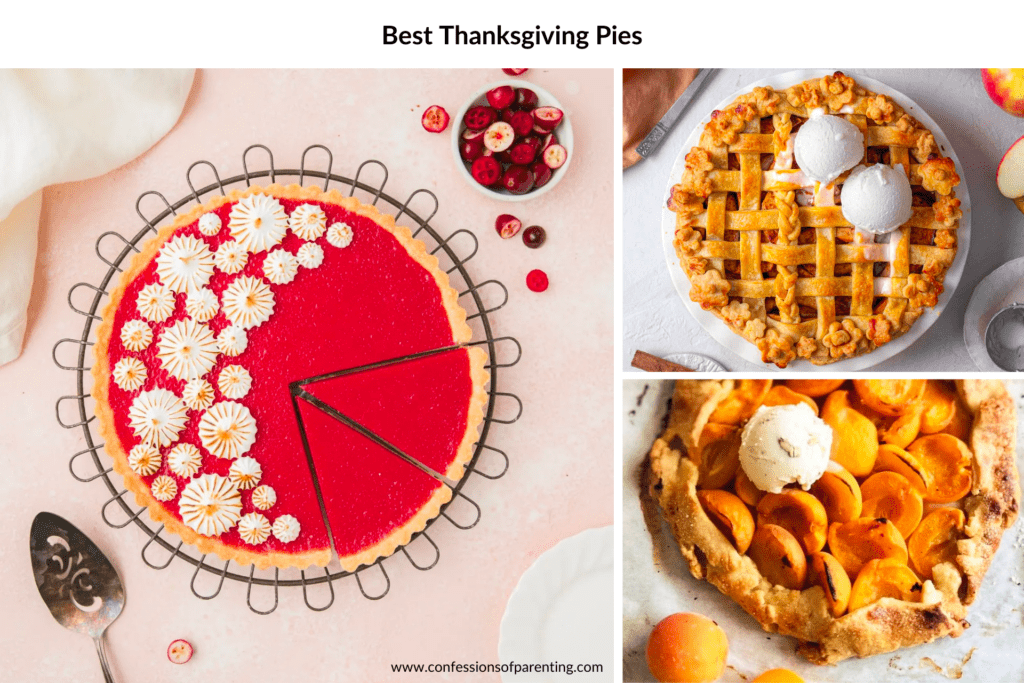 Thanksgiving is here and if you are like me you are busy planning your Thanksgiving menu! Hopefully, by now, you have found our giant list of delicious Thanksgiving casseroles to make and you are ready to start planning your dessert menu, which in our family may just rank higher and more important than the actual dinner. I would be lying if I said we didn't have 9 pies last year for 15 of us! Thanksgiving pies are a big deal in our house, that is why we thought we would round up a giant list of our favorites from all over the internet to share with you!
These Thanksgiving pies are perfect to take to work gatherings, give as gifts, or to serve with your Thanksgiving dinner, no matter who tries it they will be raving about the flavor!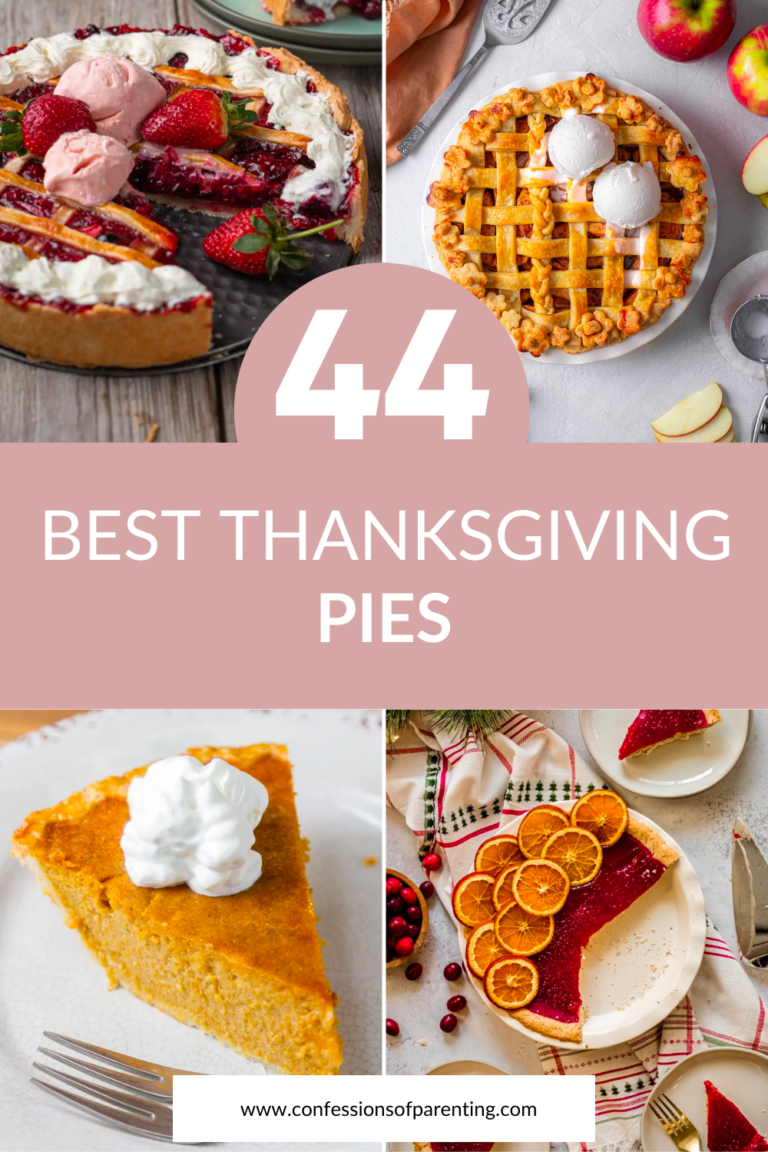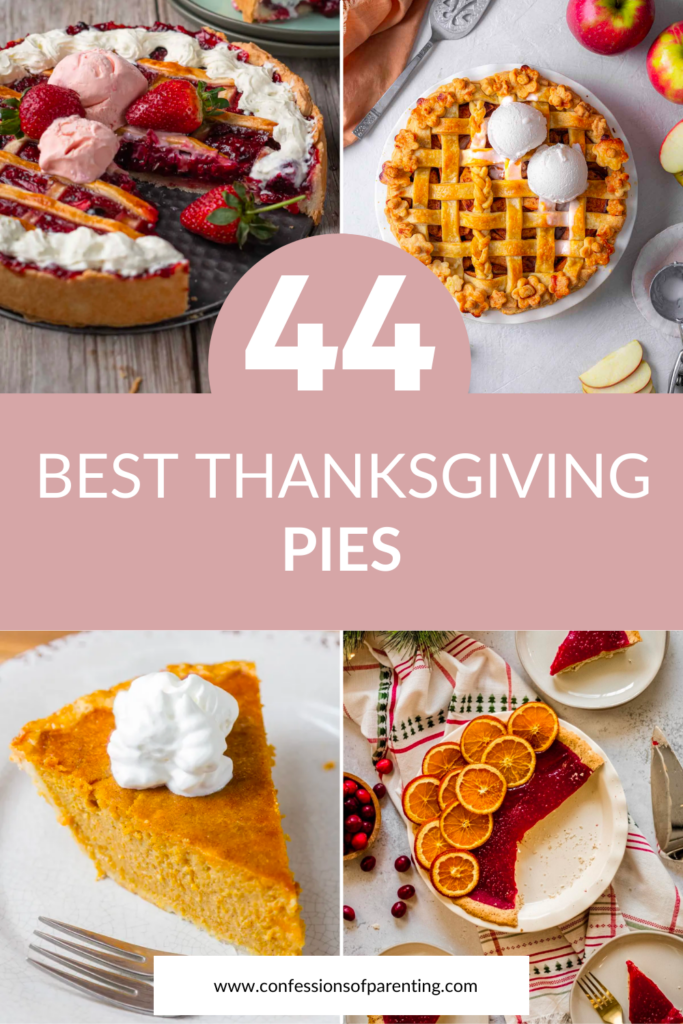 First Things First, The Pie Crust
Before making your Thanksgiving pies you need to make sure that you use a high-quality pie crust. Yes, in a pinch you can use a refrigerated one, but homemade pie crusts are just so much better and they are pretty easy to make with these simple tips.
Be sure that you are only using cold ingredients.
Follow the recipe. Some recipes combine butter and shortening, this allows for a great flavor and taste!
Have ice water on hand to help with the crust from cracking when you are trying to roll it out.
While it is no bearing on how your pie turns out, I love to have the perfect pie dish on hand to serve my delicious pie!
What Supplies should I have on Hand for Making Thanksgiving Pies?
You may want to have these necessities on hand when making and baking pies!
The Best Thanksgiving Pies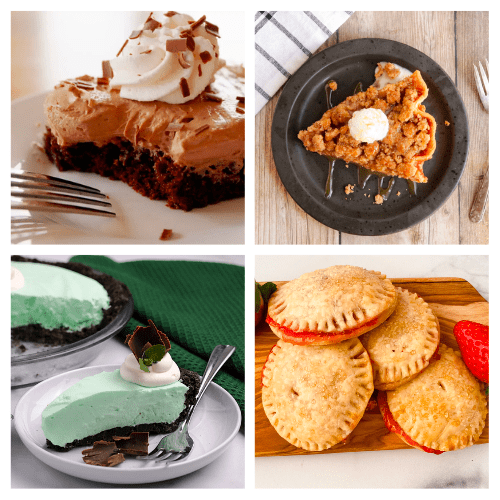 Rich Brownie French Silk Pie Recipe by Confessions of Parenting
The Best Apple Crumble Pie Recipe Ever! by Confessions of Parenting
Perfect No-Bake Grasshopper Pie by Frosting and Glue
The Best Strawberry Hand Pies by Frosting and Glue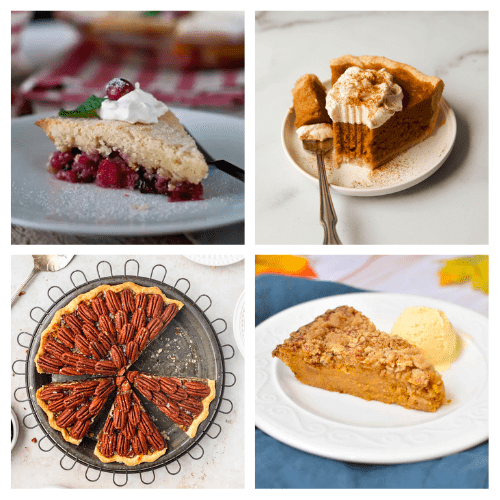 Nantucket Cranberry Pie by What A Girl Eats
Brown Sugar Sweet Potato Pie by The Healthy Epicurean
Pecan Pie (with no corn syrup!) by Barley & Sage
Crustless Pumpkin Pie With Topping by Simple Living Recipes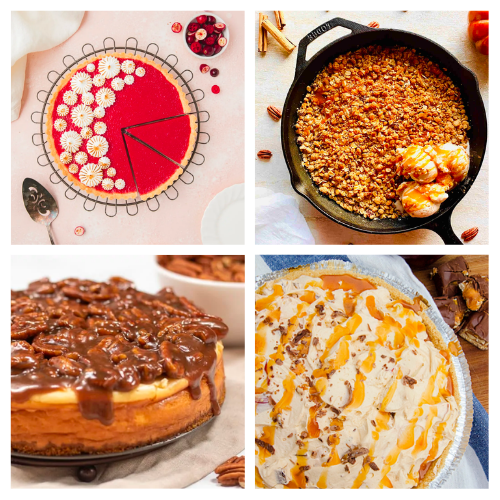 Cranberry Curd Tart with Toasted Meringue by Barley & Sage
Cast Iron Skillet Apple Crisp by Aubrey's Kitchen
Pecan Pie New York Style Cheesecake by Crayons & Cravings
No-Bake Butterscotch Apple Pie With Snickers by Dancing Through The Rain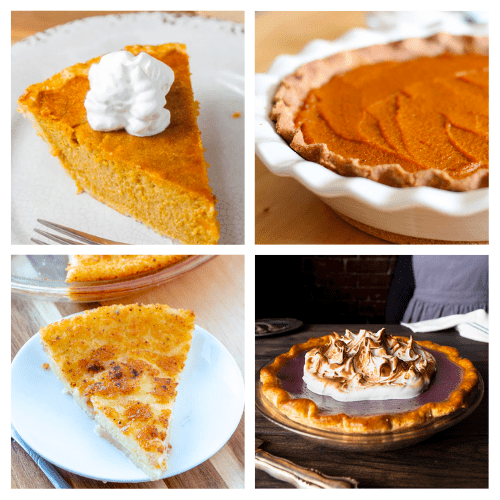 Sweet Potato Pie by Life Currents
Eggless Pumpkin Pie | Healthy & Easy Vegan Recipe by The Home Intent
Magic Crust Custard Pie Recipe by Hot Eats and Cool Reads
Purple Sweet Potato Pie with Torched Meringue by Food Worth Feed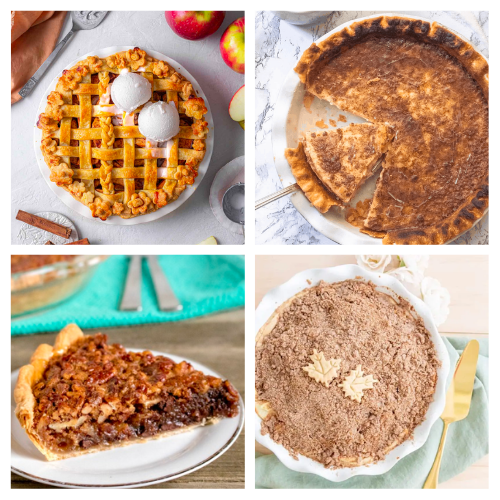 Classic Vegan Apple Pie by Rainbow Nourishments
Old Fashioned Sugar Cream Pie Recipe by State of Dinner
Easy Chocolate Pecan Pie by She Saved
Apple Crumble Pie by Amanda Wilens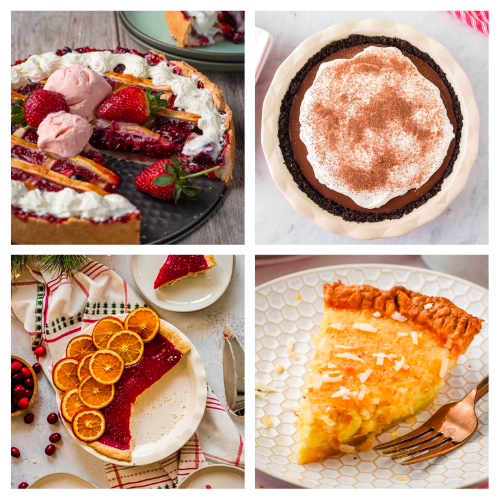 The Celeste Strawberry Pie Recipe by Chocolates & Chai
Chocolate Cream Pie by Chocolates & Chai
Cranberry Custard Pie by The Oregon Dietitian
Coconut Custard Pie by Neighbor Food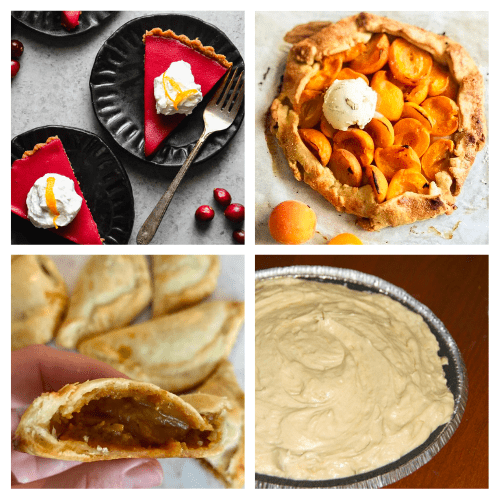 Cranberry Curd Tart (Easy Cranberry Tart Recipe) by Foxes Love Lemons
Easy Apricot Pie by The Family Food Kitchen
The Best Little Pumpkin Pasties And Apple Hand Pies by Our Simple Graces
Peanut Butter Pie by Our Wabi Sabi Life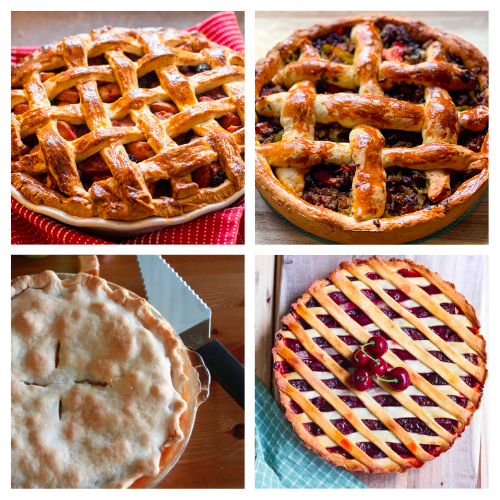 Apple and Blackberry Pie by Cooking Gorgeous
Minced Beef Pie by Cooking Gorgeous
Brown Sugar Caramel Pie by The Short Order Cook
Cherry Pie by Tasha's Artisan Foods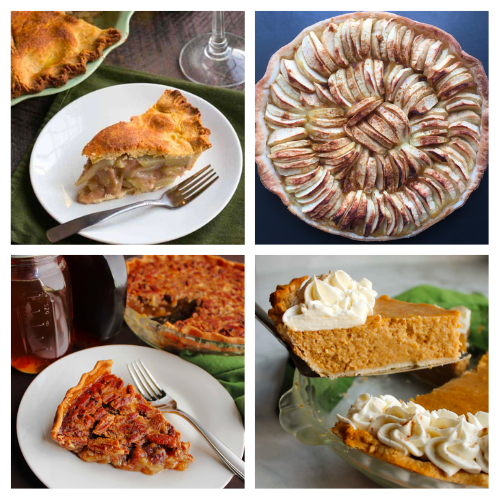 Chayote Squash Mock Apple Pie (Low-carb, Gluten-free) by Low Carb Yum
Gluten Free French Apple Pie (vegan, AIP, paleo) by Go Healthy With Bea
Honey Maple Pecan Pie Without Corn Syrup by Cooking With Carlee
Apple Butter Pie by Cooking With Carlee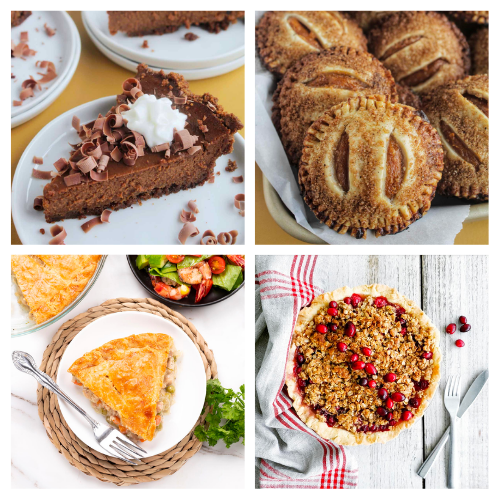 Simple Pumpkin Chocolate Pie with Gingersnap Crust by Homebody Eats
Mini Sweet Potato Pocket Pies with Premade Pie Crust by Homebody Eats
Healthy Chicken Pot Pie Recipe by Healthy Recipes 101
Cranberry Apple Crumble Pie by Whisking Wolf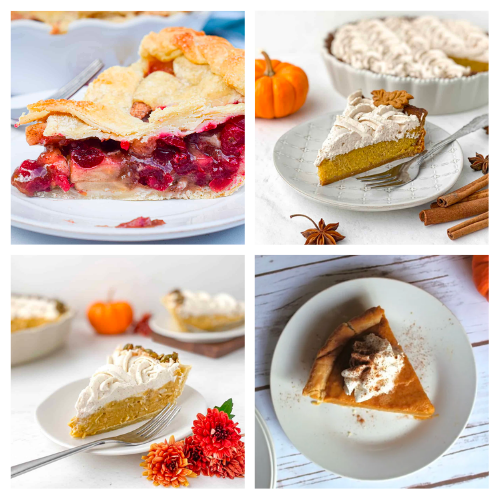 Spiced Apple Cranberry Pie by The Jam Jar Kitchen
Gingerbread Pumpkin Pie by Live to Sweet
Pumpkin Coconut Cream Pie by Live to Sweet
Pumpkin Chiffon Pie Recipe by Gimmie Some Sugar