Halloween is upon us and that means trying to figure out Halloween Costumes! We have rounded up more than 50 DIY Halloween Costumes that are simple to throw together and absolutely adorable!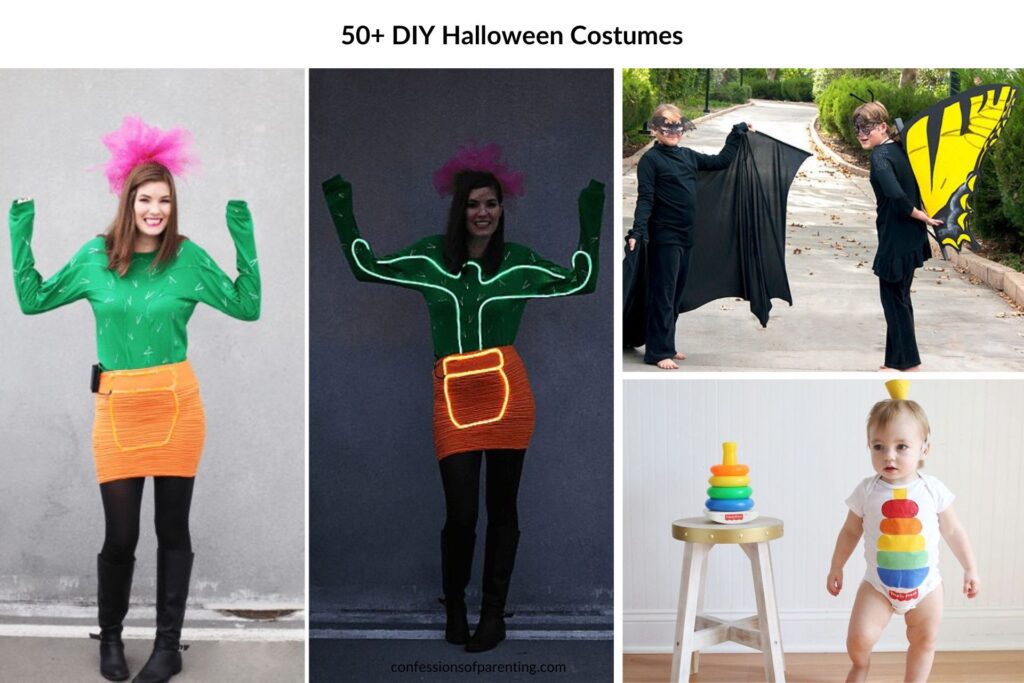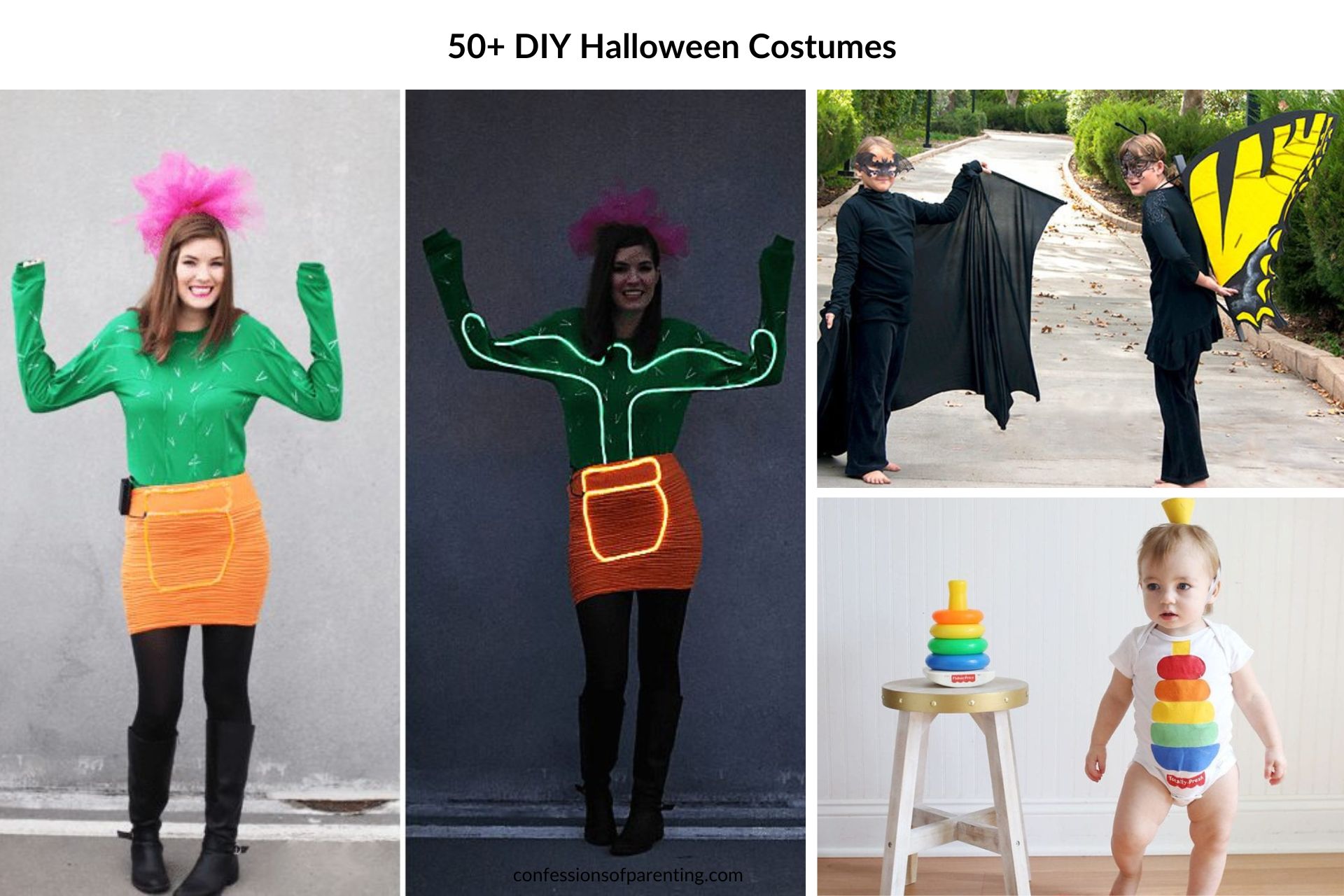 50+ DIY Creative Halloween Costume Ideas
Halloween is an absolute blast for kids, but for us moms, it can be a bit stressful trying to make sure everyone has a great costume for their debut on Halloween night! DIY Halloween costumes are perfect because you don't' have to spend a lot of money, and your kid has an awesome unique look that nobody else has.
Sometimes the hardest part of the Halloween costume is coming up with what your child will be. That's why we rounded up more than 50 ideas for you so you don't' have to stress about it. And the best part? Most of these costumes are made with things you already have lying around your house. You seriously can't beat that!
Kids DIY Halloween Costumes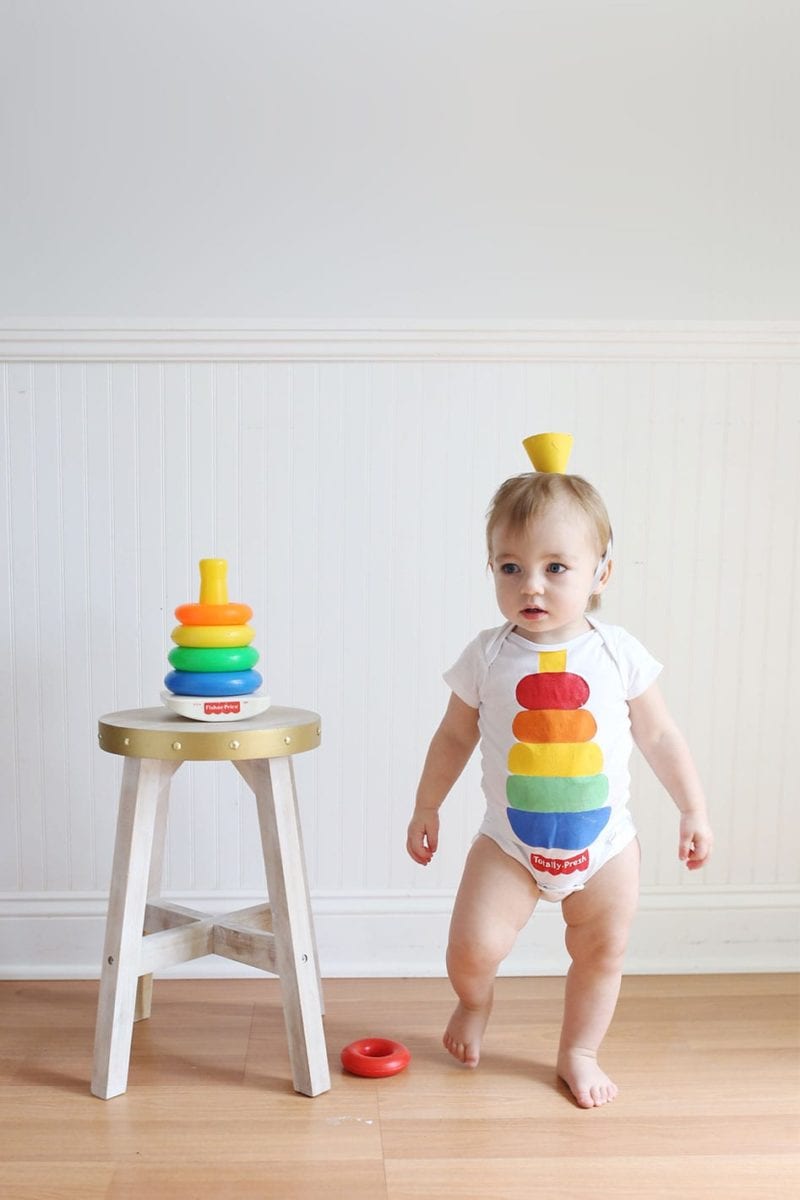 Oh man! I just can't get over this Fisher-Price Stacking Toy DIY Baby Halloween Costume from Shrimp Salad Circus. Every kid has this classic toy as a baby/toddler, so it's absolutely perfect and easily recognizable!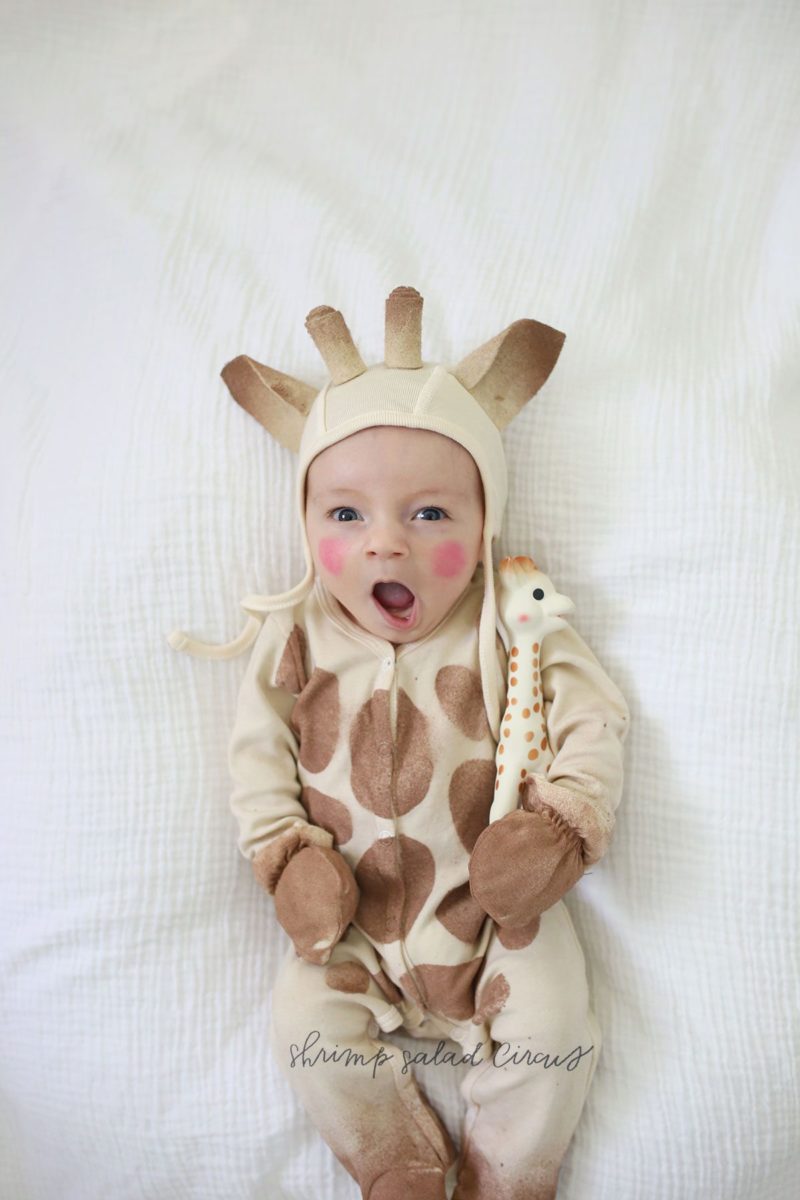 Can you get over this adorable DIY Sophie the Giraffe Baby Halloween Costume from Shrimp Salad Circus? I just love how sweet and familiar it is to every baby and parent around. The famous teething toy as inspiration is a win in my book!
Trying to figure out how to become a spork might prove to be more difficult than you thought, but Desert Chica has you covered with 4 different (easy) ways to DIY a Toy Story Forky costume.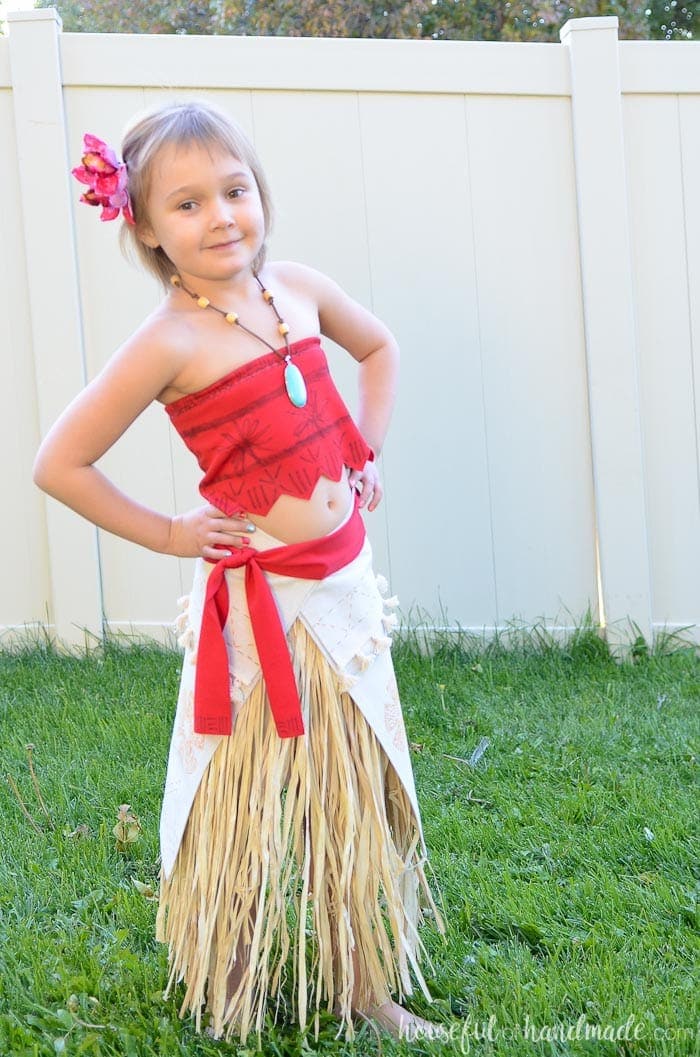 Isn't this Easy DIY Moana Costume from Houseful of Homemade just adorable? My daughter just LOVES Moana, so we may be pulling this off this year.
This phenomenal tutorial on How to Make a Paw Patrol Ryder Costume from DIY Danielle is perfect for your kiddo that loves Paw Patrol, but it's also sensory-friendly! Isn't that awesome?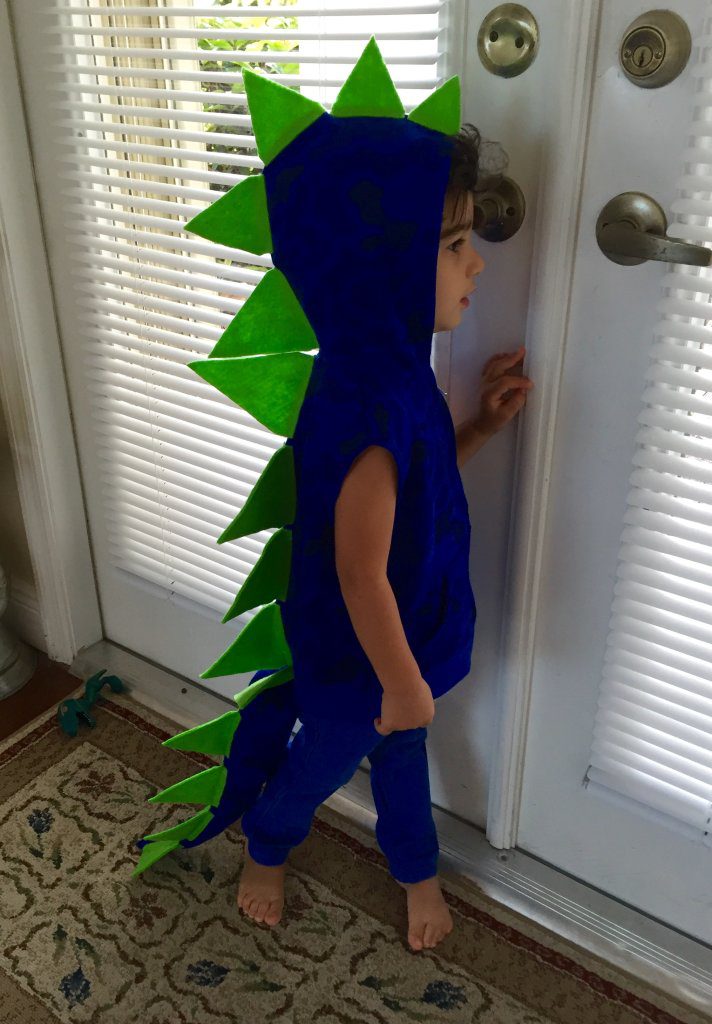 Oh my goodness! The Good Dinosaur Costume + Free Printables from April Golightly is so flippin' adorable! This is perfect for any of those dinosaur lovers out there! Look at those cute spikes down the back!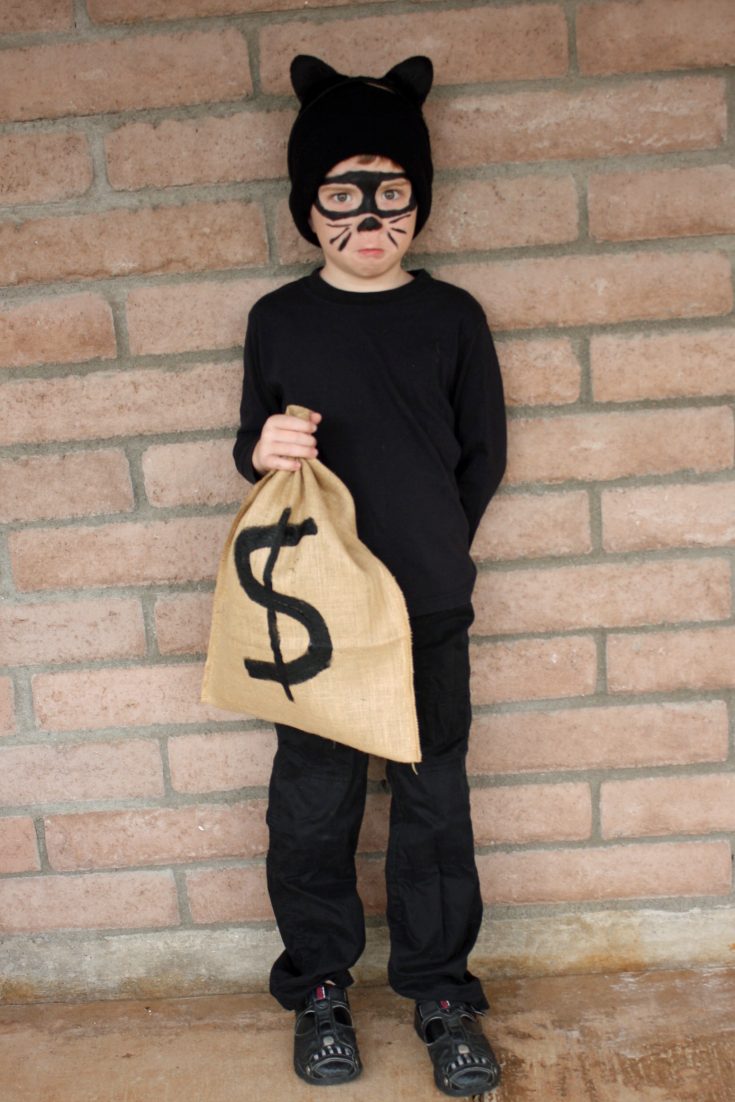 Choosing to dress up as a cat at Halloween is pretty basic. But you can take it to the next level with this amazing Cat Burglar Costume from Desert Chica.

I love how simple yet amazing this DIY Neon Light Cactus Halloween Costume from Shrimp Salad Circus is! Having a costume that lights up will send any kid over the moon! As a plus, your kid will be glowing, so you definitely won't lose them!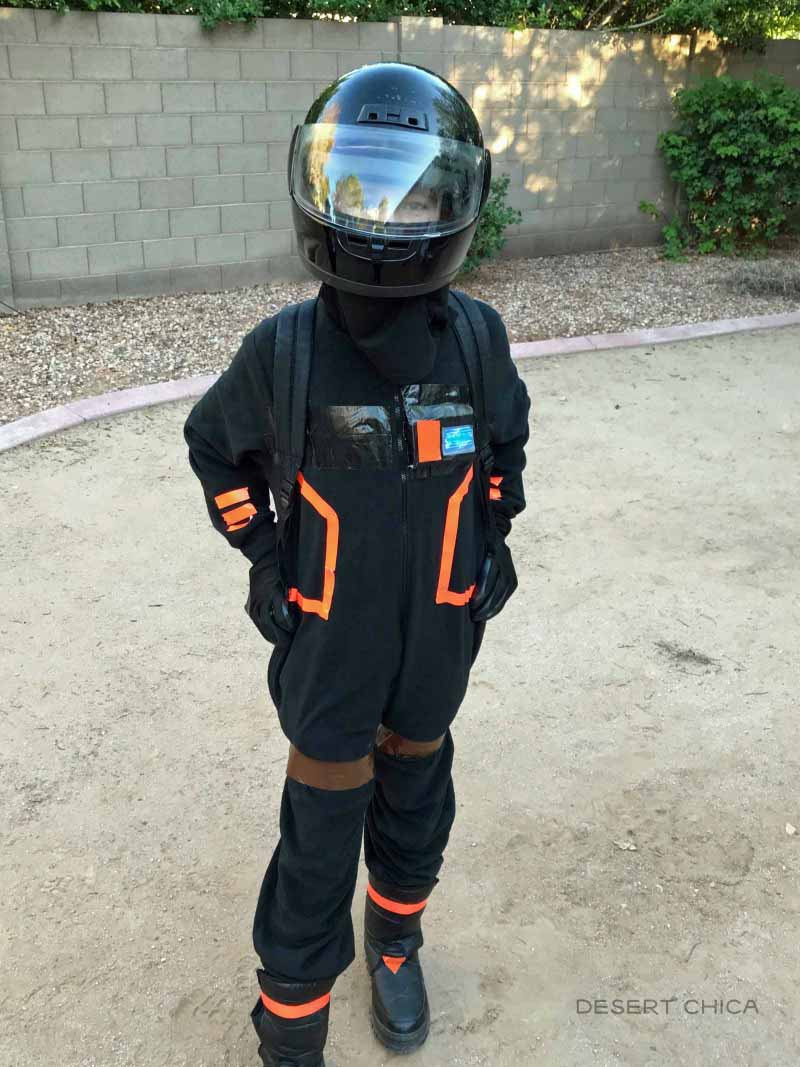 I think we are all fully aware of how popular Fortnite is, right? Lots of boys and girls play this video game daily, so naturally, they will use it as inspiration for their costume. Am I right? Well, here we have a Dark Voyager Fortnite Costume from Desert Chica that will work perfectly!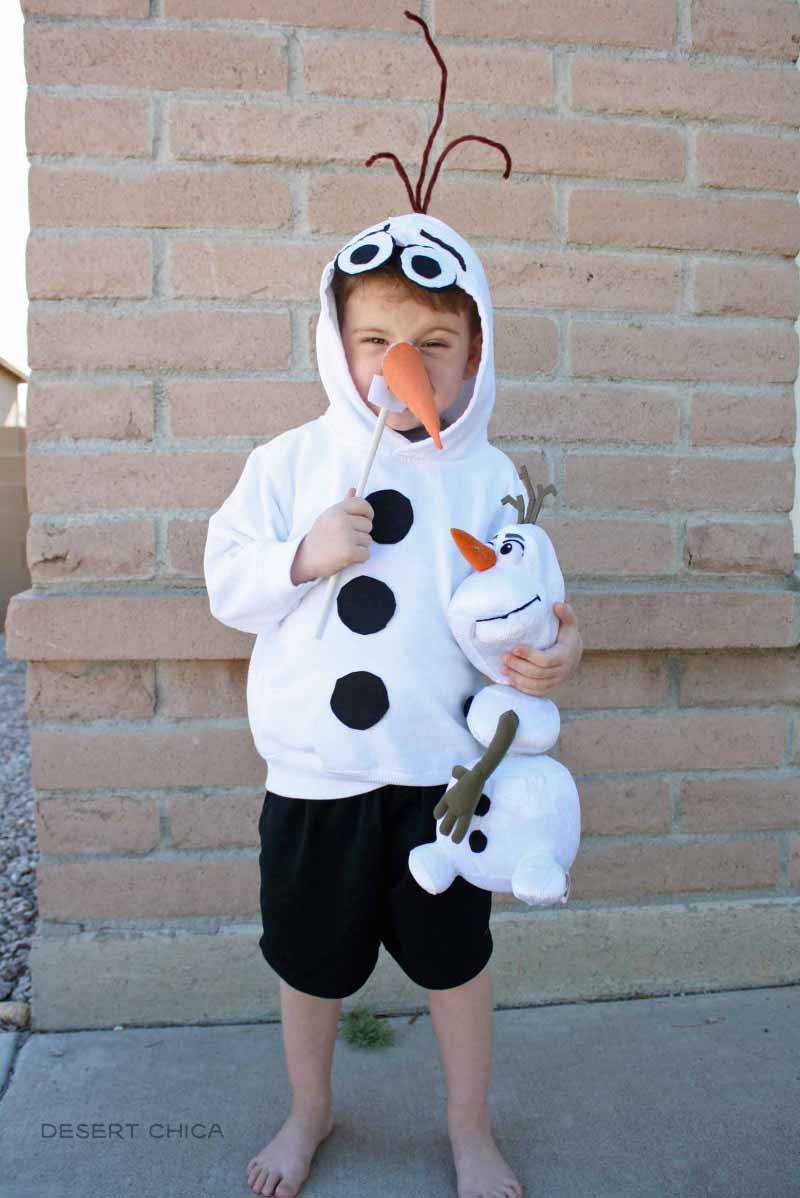 Frozen 2 is on its way out later this year, which mean kids are all about dressing up as characters they see all over the advertisements. This simple and cute DIY Olaf Costume form Desert Chica is perfect.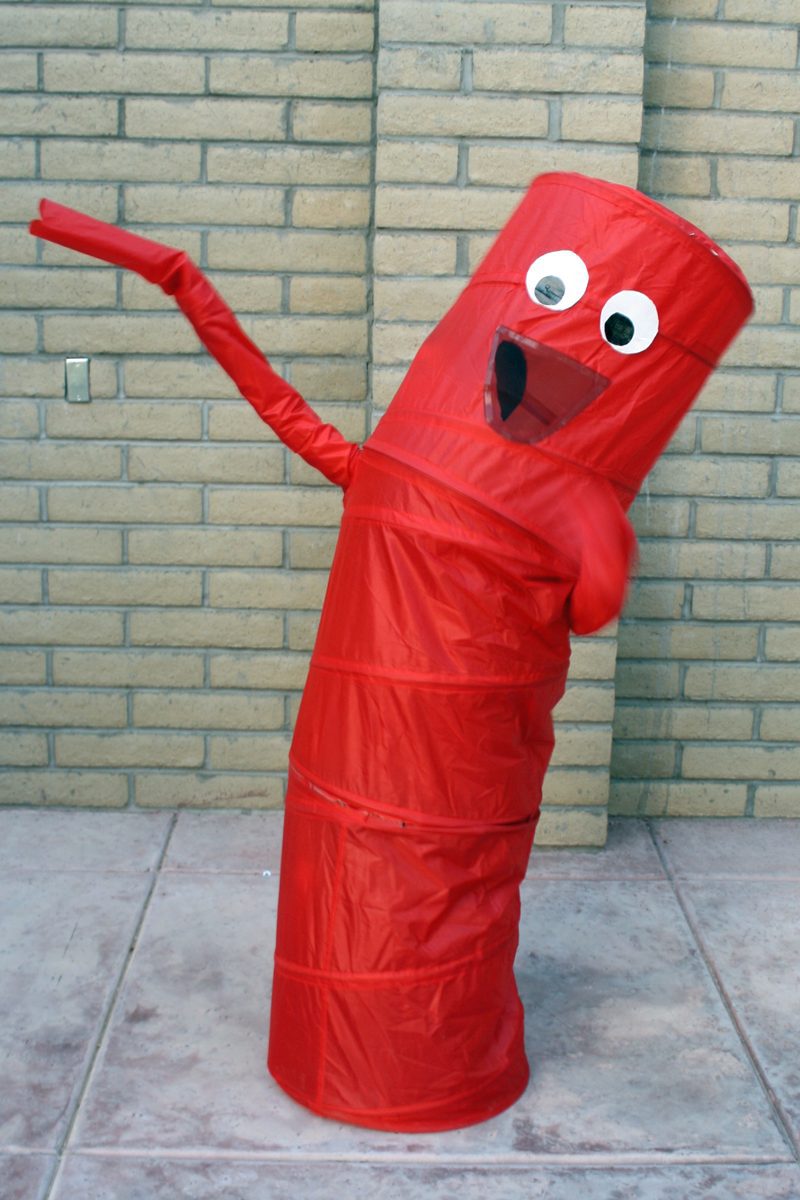 You and I have both seen them. Those dancing inflatable tube guys dancing all over the place trying to lure you into their mattress store. But if your kids are anything like mine, they giggle every time they see one of these! Check out this awesome No-Sew Inflatable Tube Man Costume tutorial from Desert Chica.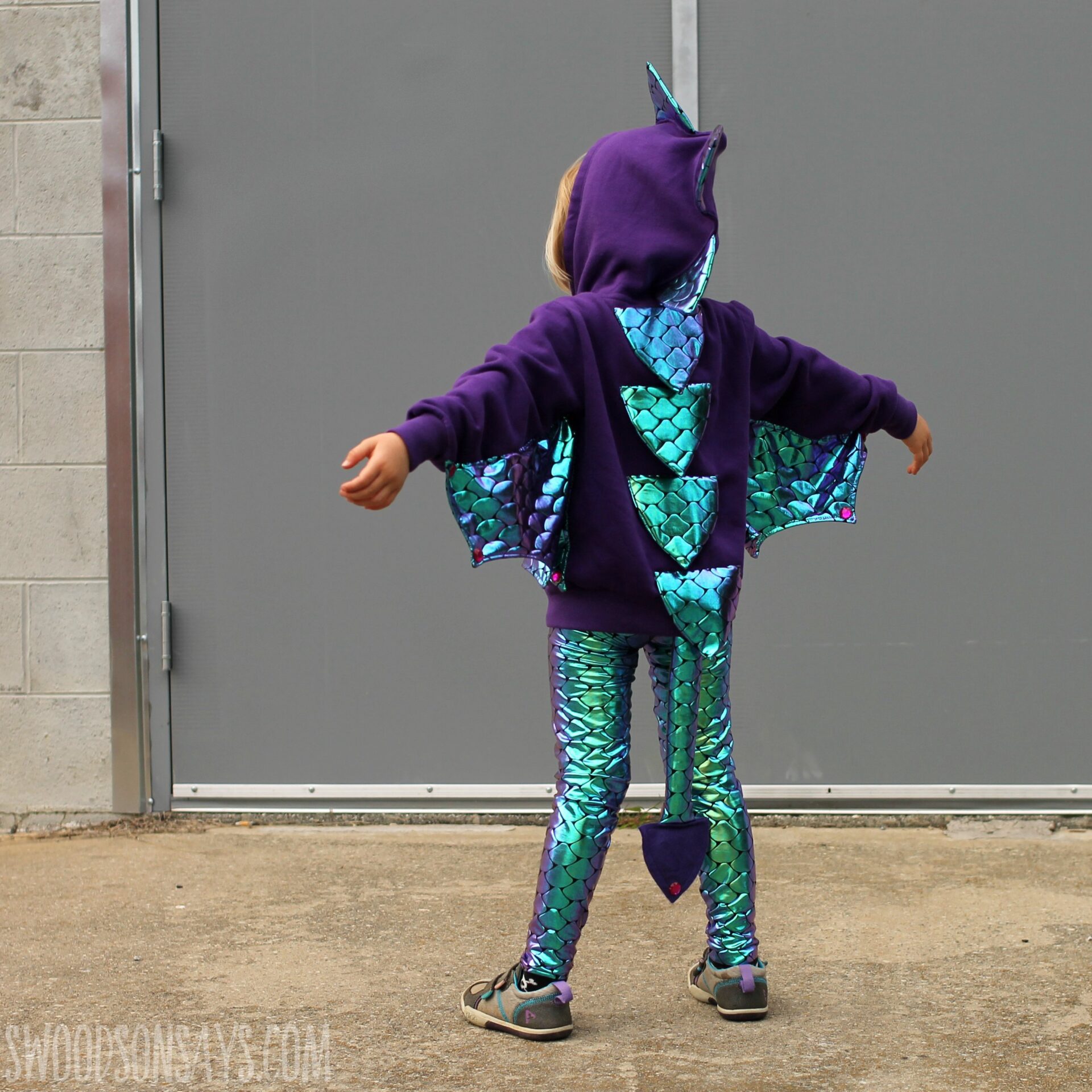 Can you believe this gorgeous Dragon Wings Costume DIY Tutorial from Swoodsen Says? The detail is out of this world. I'm pretty sure my daughter would wear that adorable jacket on the daily if I let her!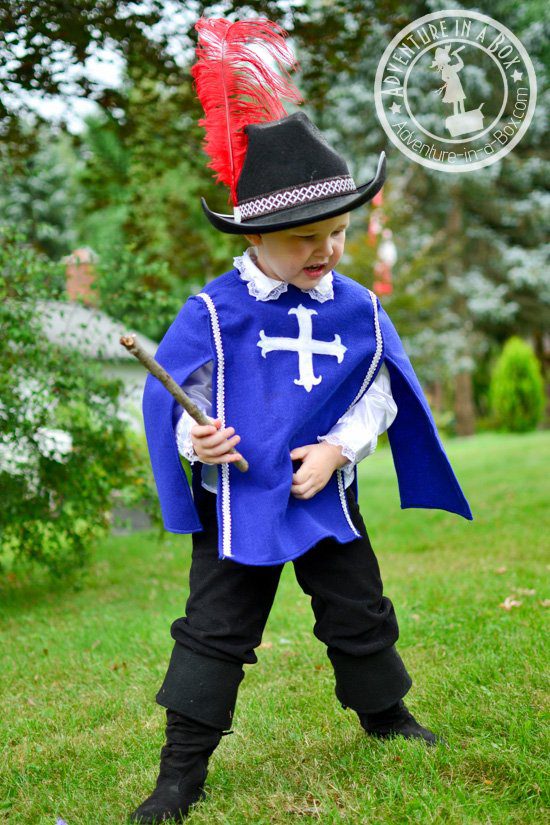 There's nothing better than figuring out a classic costume for Halloween! This Musketeer Costume from Adventure-in-a-Box is perfect! You can easily find all the accessories at a thrift store too, so that makes it super affordable.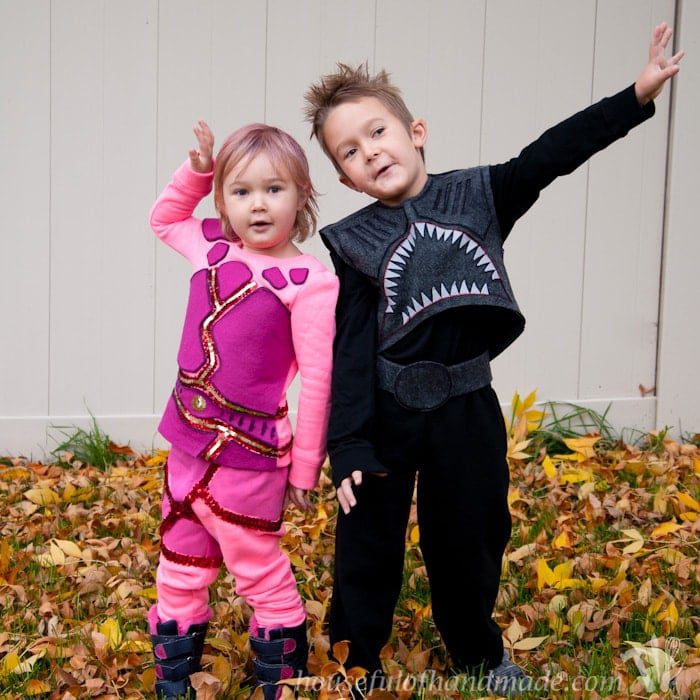 Aren't these two the cutest duo? Making these Shark Boy and Lava Girl Costumes from Houseful of Homemade is a breeze. So if you have two little friends or siblings that want to match on Halloween, this is your ticket!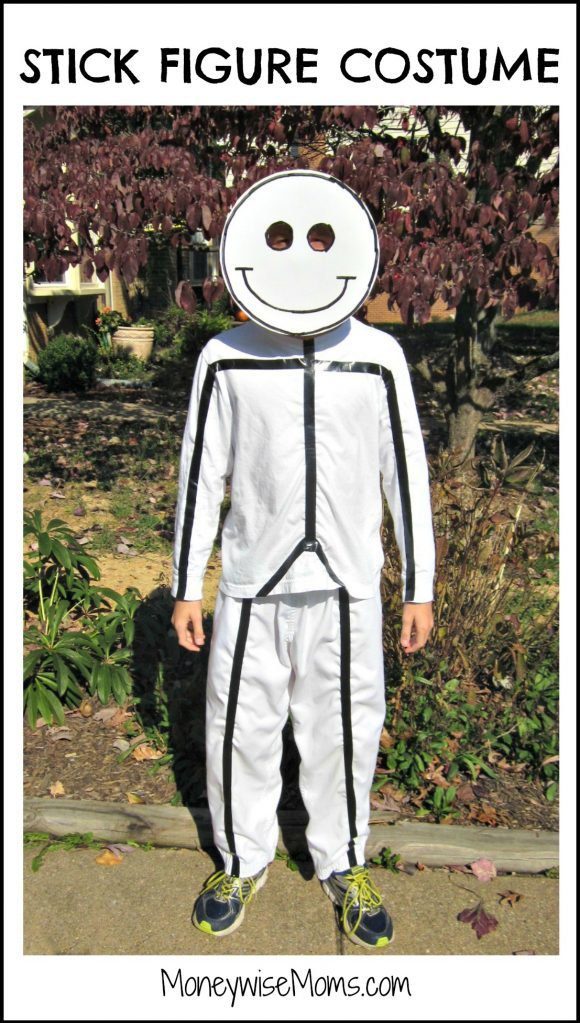 Have you heard of this fun trend of being a stick figure? Try this DIY Stick Figure from Money Wise Moms. It's so simple! Every time I see someone as a stick figure on Halloween I can't help but laugh because it's such a clever idea.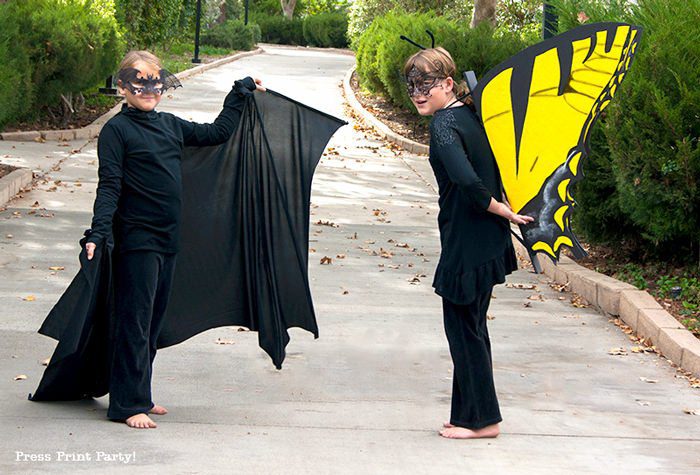 This fantastic Halloween Bat Costume & Butterfly Costume DIY duo from Press Print Party is so adorable! The wing details on these awesome costumes really make them stand out.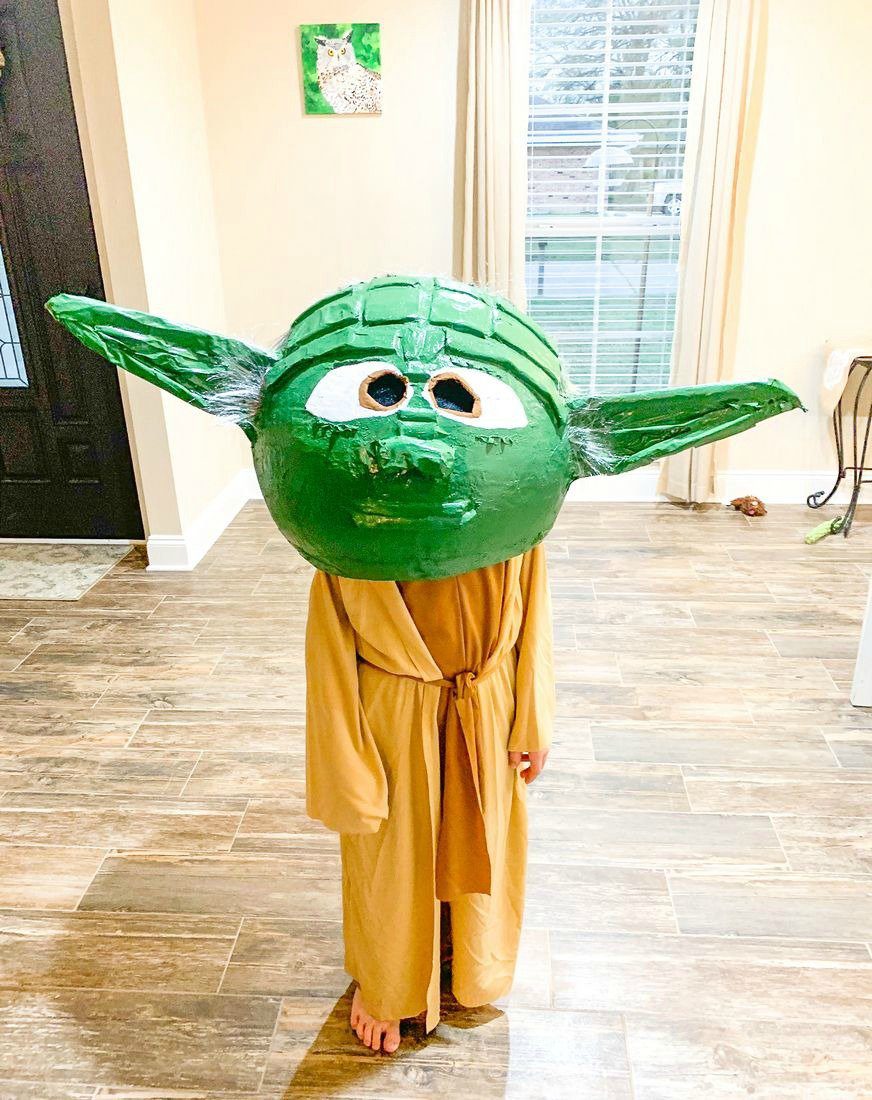 Isn't this Yoda Paper Mache Head from This Ole Mom amazing? It's the perfect DIY Halloween costume because your kids can help you with it!
Ash Ketchum – Pokemon DIY Halloween Costume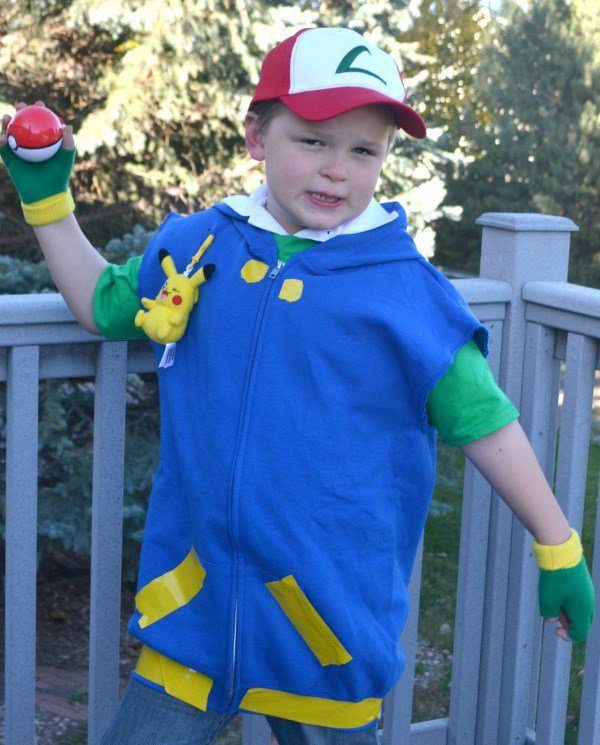 This Ash Ketchum – Pokemon DIY Halloween Costume from Building Our Story is the costume that every Pokemon lover will want this Halloween!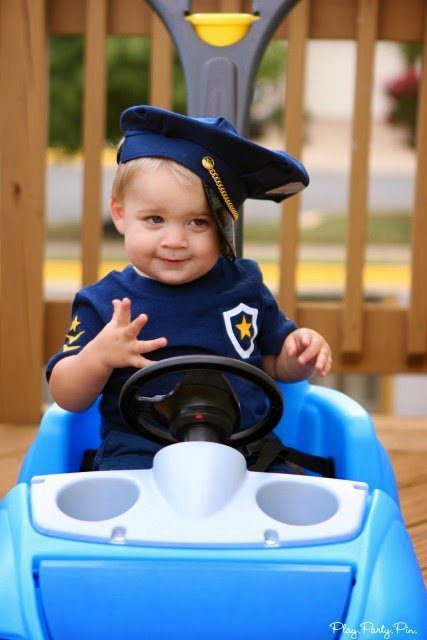 Aw! Isn't this Paw Patrol Halloween Costume Tutorial from Play Party Plan adorable? My kids love Paw Patrol, so you know this would be a hit at our house! Also, making the car part of the costume is brilliant with getting your kid around on those crowded Halloween nights!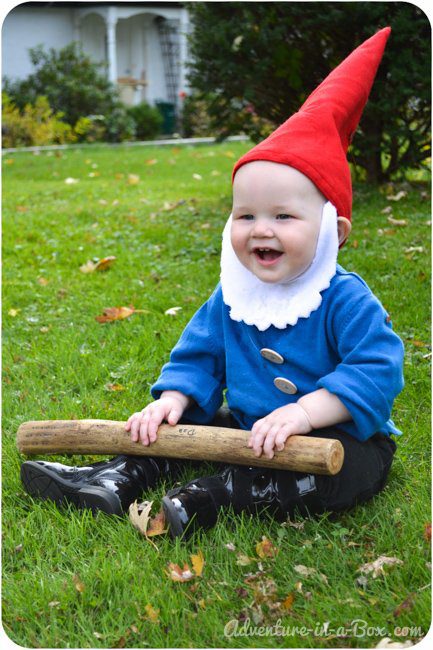 This last-minute DIY Gnome Costume from Adventure-In-A-Box is perfect for kids! You likely have everything you need sitting in a craft drawer. So its super simple to throw together!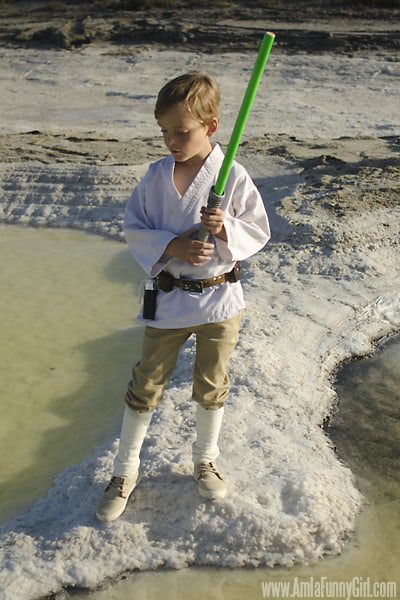 This classic Kids Luke Skywalker Costume DIY from More Than Thursdays is perfect for your Star Wars lover! This one is definitely going in our dress-up box. We can't get enough of Star Wars over here.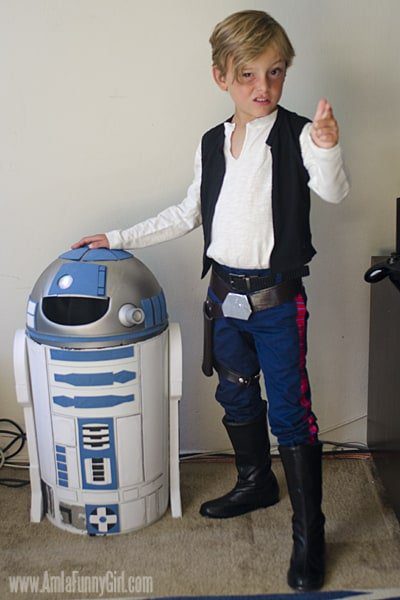 This classic Han Solo Costume DIY from More Than Thursdays is perfect for your Star Wars lover!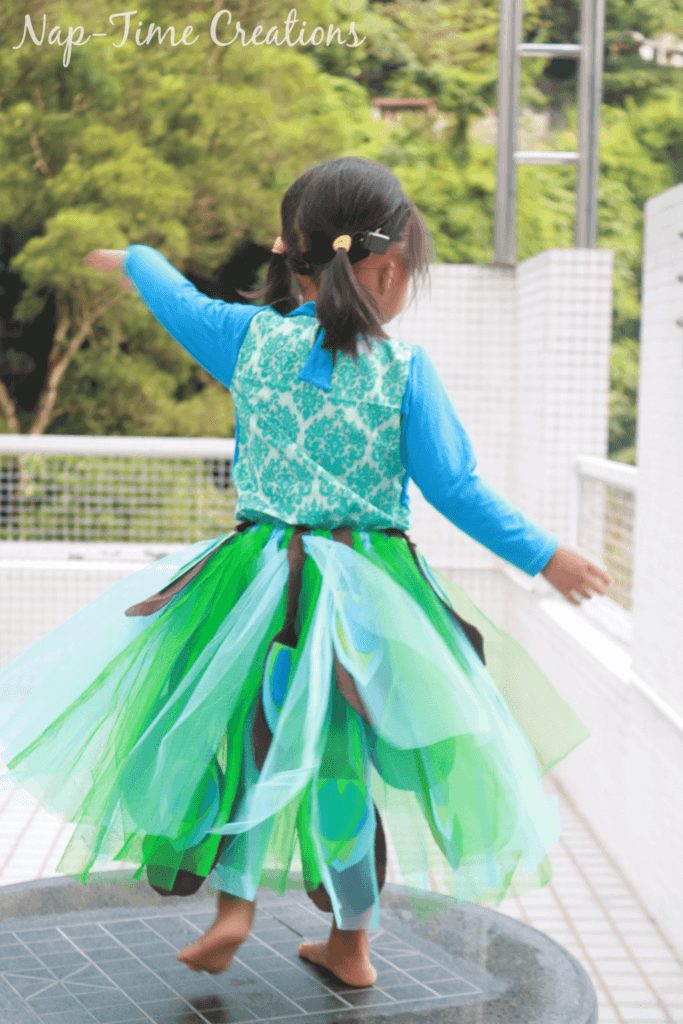 Sometimes I think we make Halloween costumes such a huge deal, but not Life Sew Savory with this amazing Peacock Tutu Skirt. It's just adorable and perfect for some Halloween fun!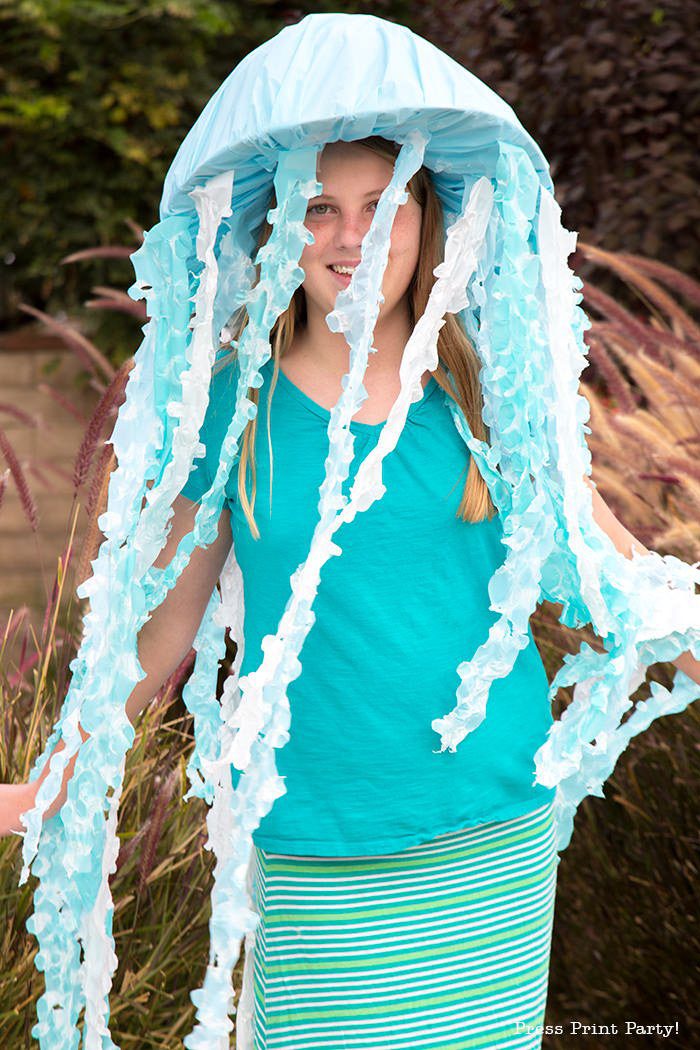 Would you believe me if I told you that you could make this Awesome Jellyfish Costume DIY from Press Print Party in less than 1 hour? Well, believe it! This is the perfect costume to DIY if you're in a hurry.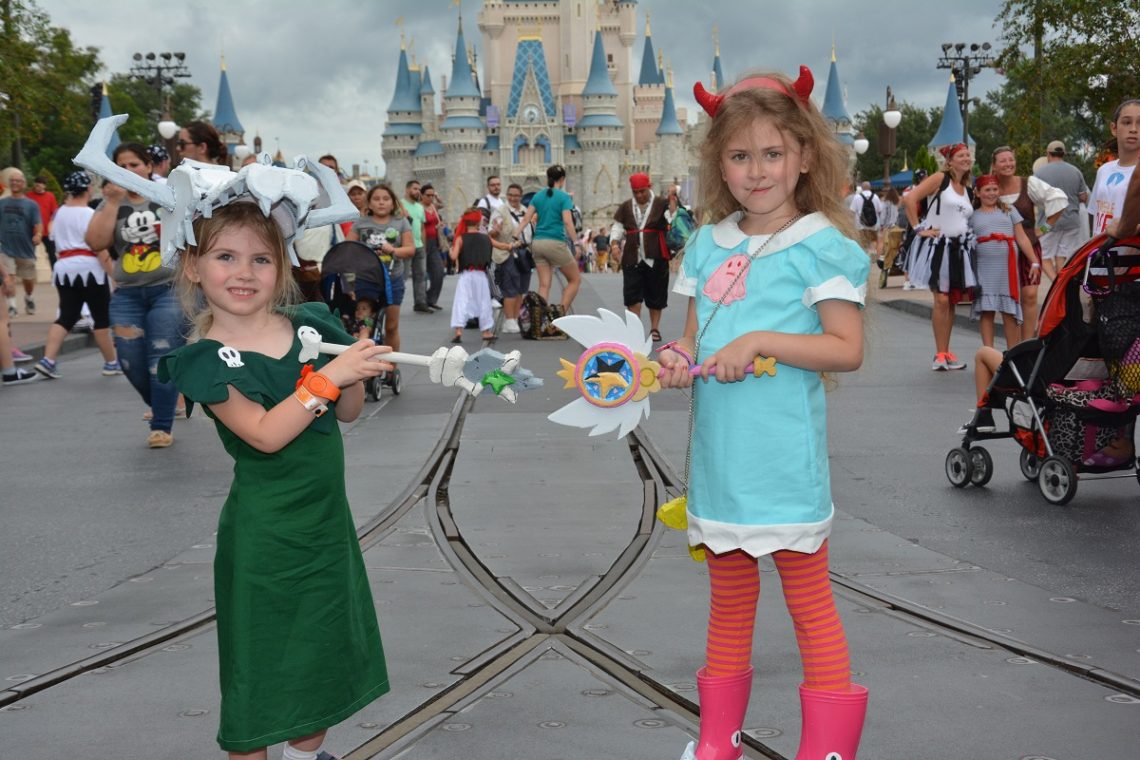 Aren't these DIY Star Vs. The Forces of Evil Costumes: Star Butterfly & Ludo from Mama's Geeky just perfect? I absolutely love duo costumes. It makes dressing up more fun!
This classic Thomas the Tank Engine from More Than Thursdays is perfect for your train lover! It's also fun to build something super cool for Halloween because it's so unique.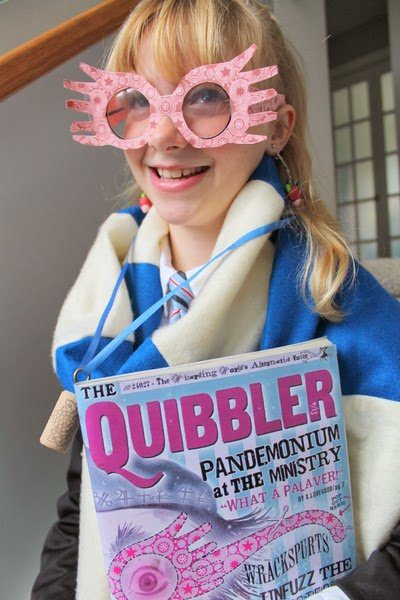 Die-hard Harry Potter fans, watch out! Everyone seems to grab a scarf and a robe when dressing up for Halloween, but not Frugal Family Times with this AMAZING Luna Lovegood DIY Costume. They really knocked it out of the park with this one. Trust me, you've gotta check it out!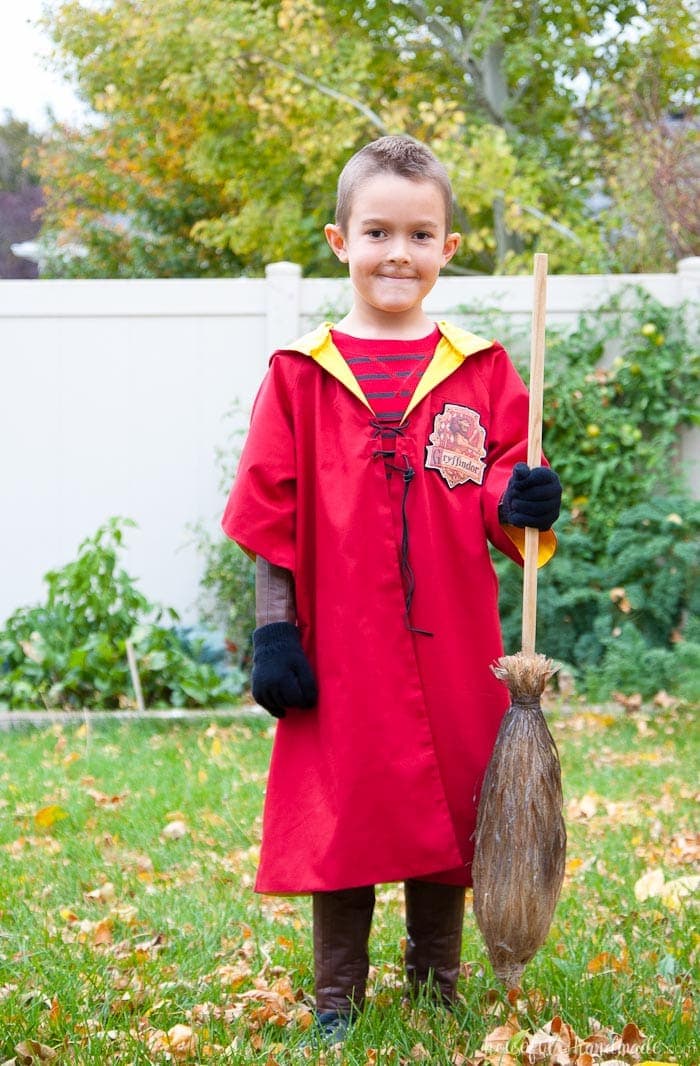 Classic Harry Potter taken to the next level of awesome! This Harry Potter Quidditch Robes Halloween Costume from Houseful of Homemade is the perfect fit for any Harry Potter fan!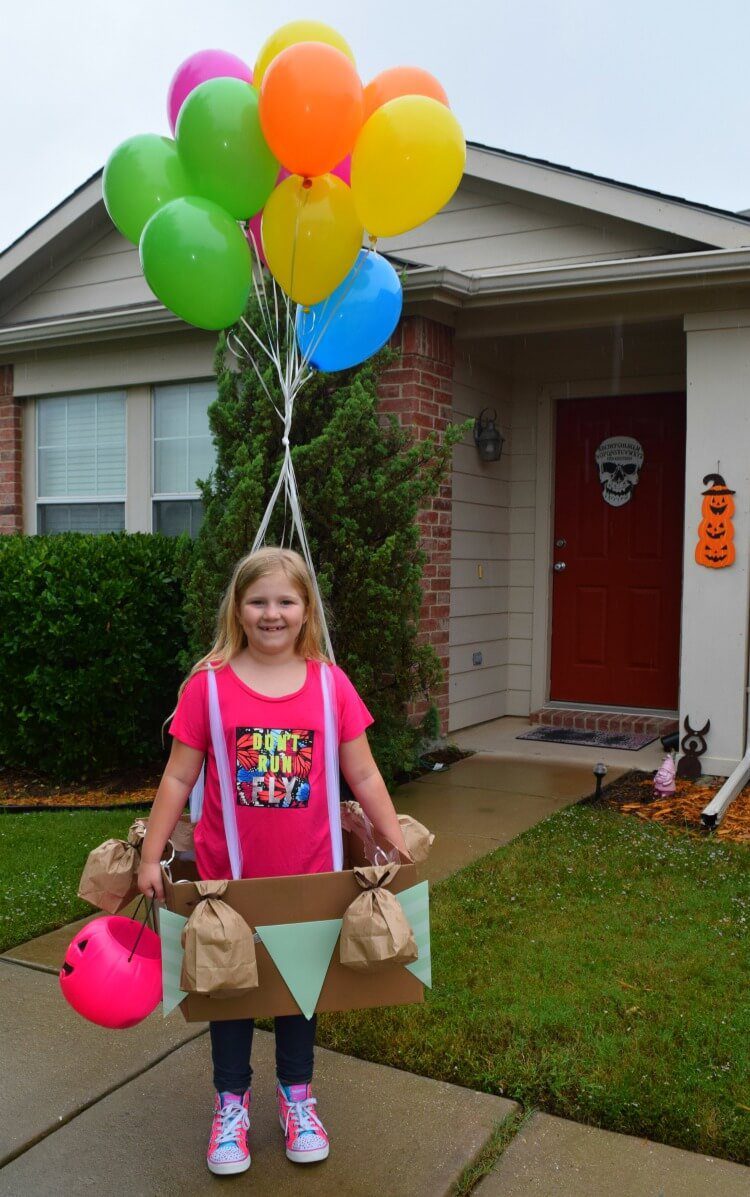 Believe me when I tell you that your kids will have so much fun with this costume. And you won't lose them in those crowds of kids during trick-or-treating. Throw this last-minute Hot Air Balloon Boxtume from The Tiptoe Fairy together and you're good to go!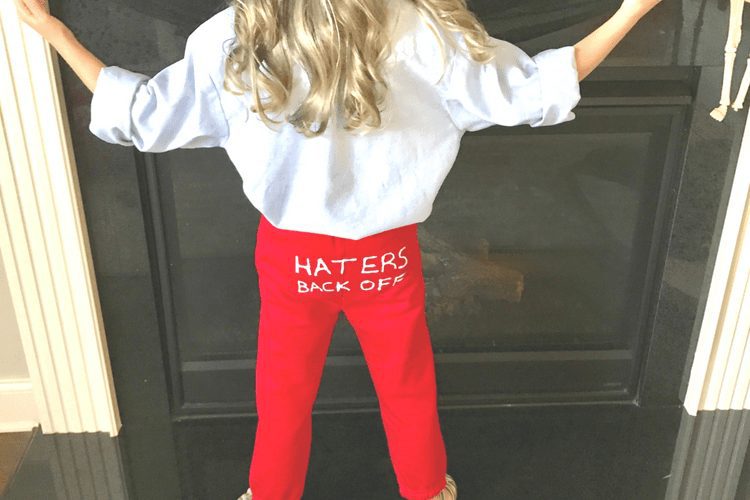 If you're going for simple, this DIY Miranda Sings Costume from Creat and Find is the costume for you! Find some red pants and a white shirt and you're more than halfway done with this look.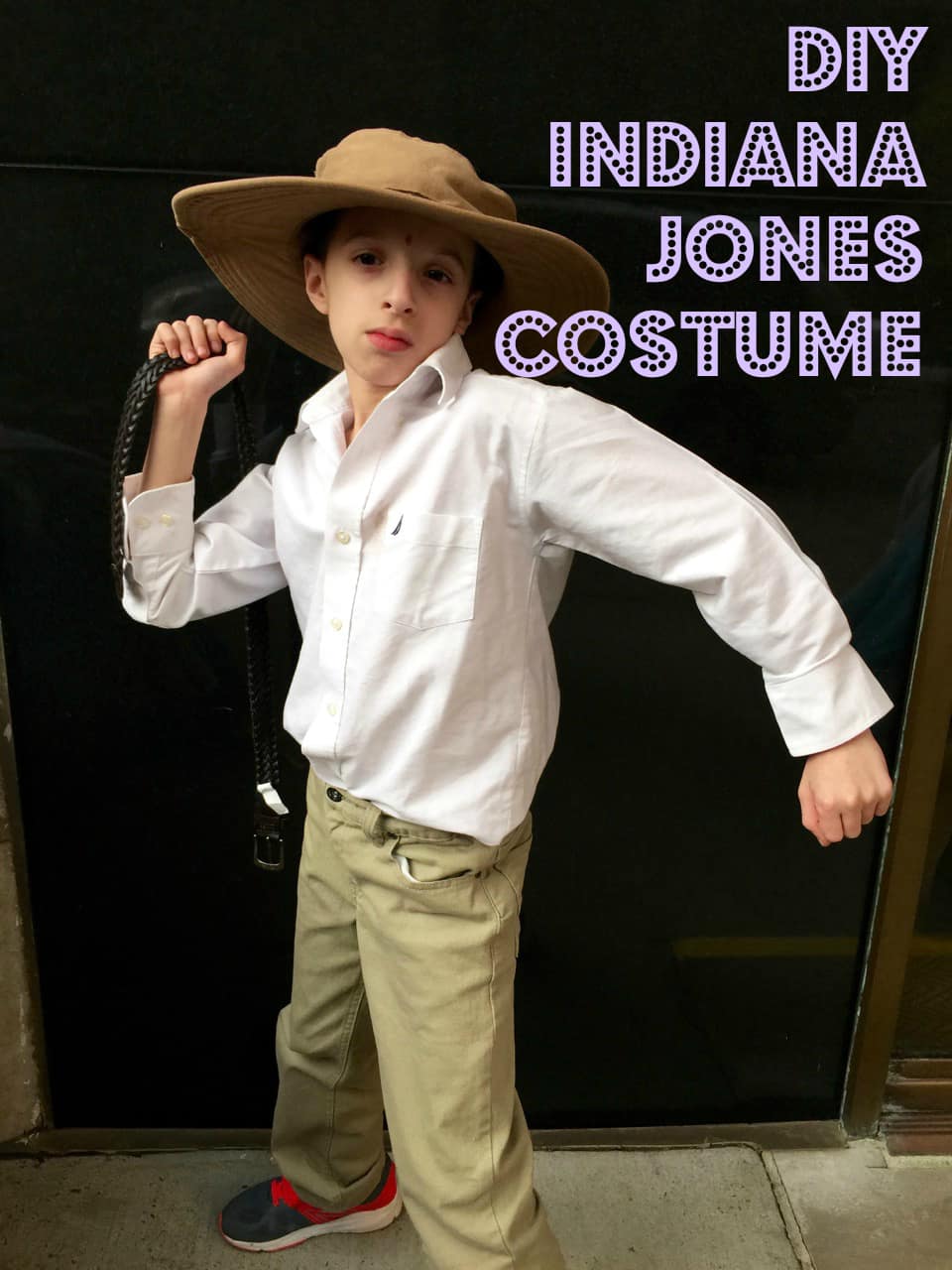 The Mama Maven brings us this amazing DIY Indiana Jones Costume. It doesn't take much to find your inner Indiana Jones when you're an adventurous boy. I can't think of one boy that wouldn't love an excuse to drive crazy and run around looking for mayhem.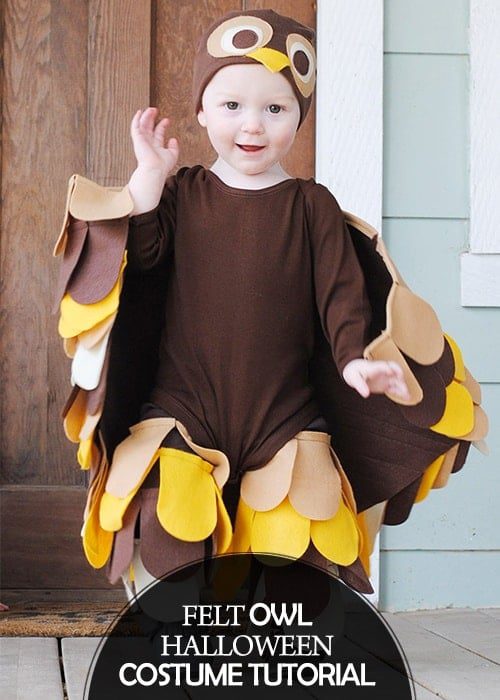 Check out this adorable Felt Owl Halloween Costume Tutorial from Kiss My Tulle. It's super simple and so comfy! Your kid will think you're the best mom ever!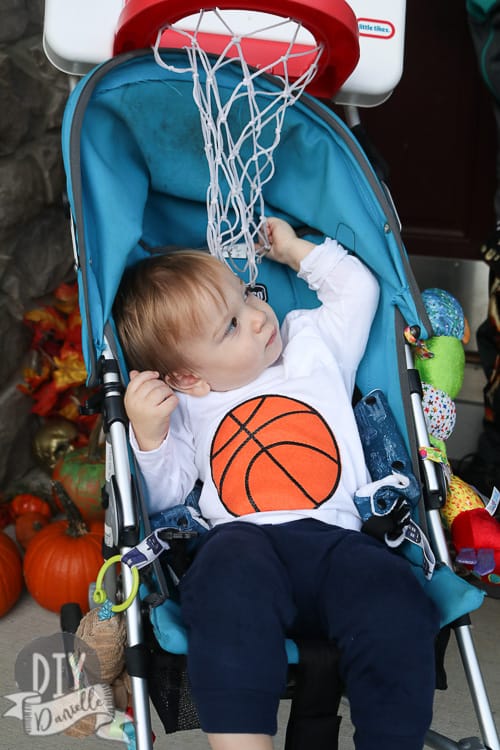 If you're looking for a super simple solution to your problem with not having a costume, check out this Basketball Team Halloween Costume from DIY Danielle. Remember, Halloween costumes don't have to be complicated! Just have fun!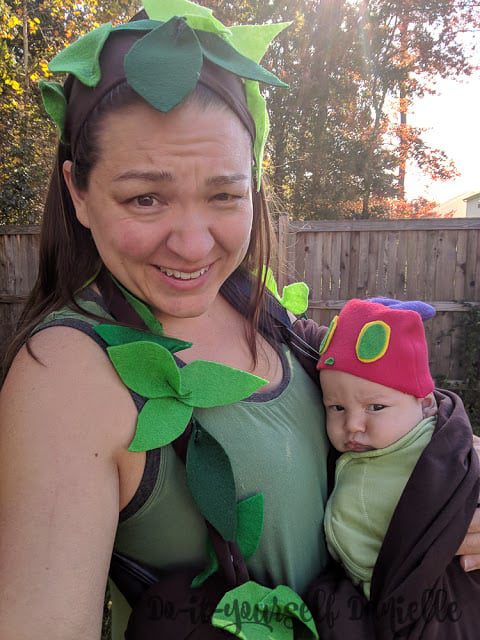 You can't go wrong with a Mom and Baby costume on Halloween. This Hungry Caterpillar and Tree Baby Carrier Costume from DIY Danielle is so adorable and keeps baby close. It's perfect!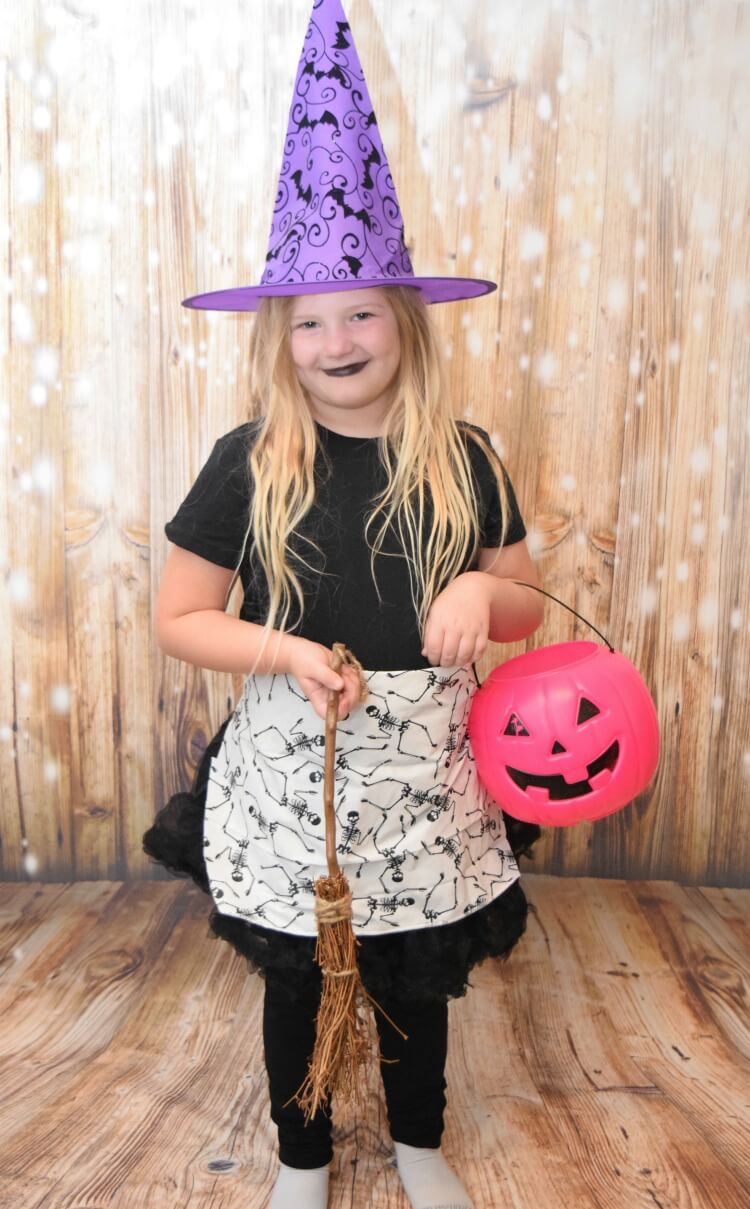 Check out this super cute Witch Halloween Costume from The Tiptoe Fairy. Being a witch doesn't have to mean being old an crotchety looking. This witch costume is simple and beautifu.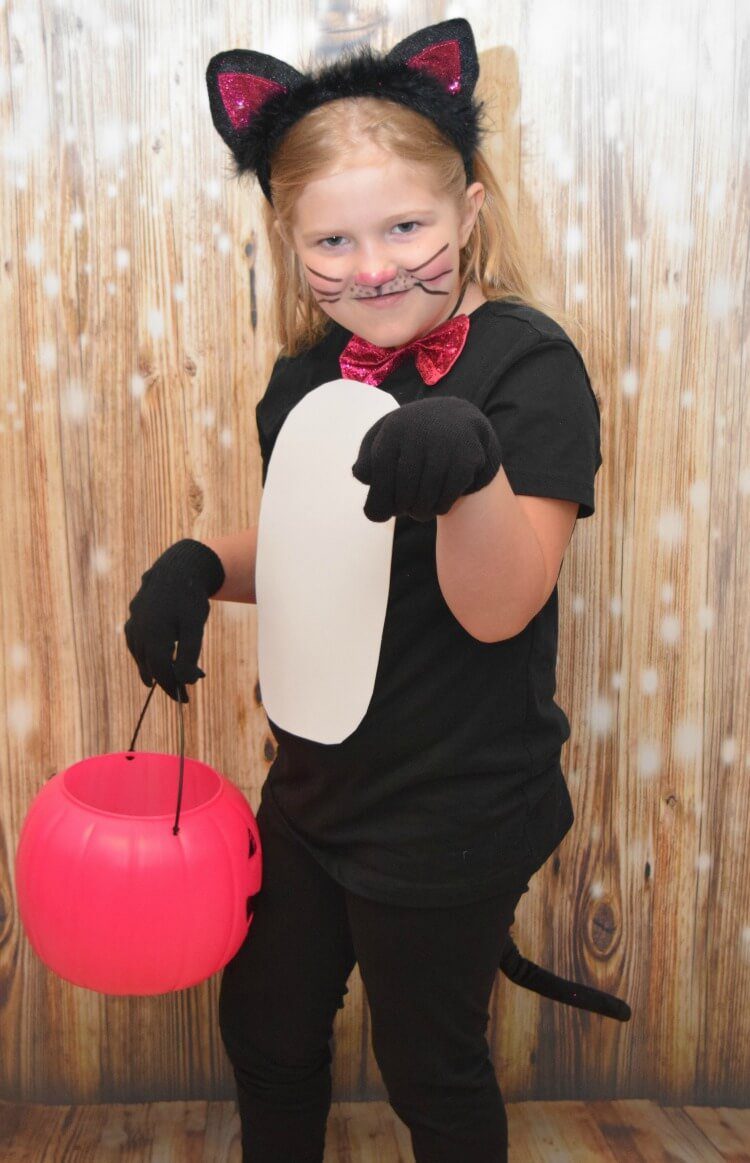 You can't go wrong with a simple Black Cat Halloween Costume from The Tiptoe Fairy. The bonus? It's easy to make!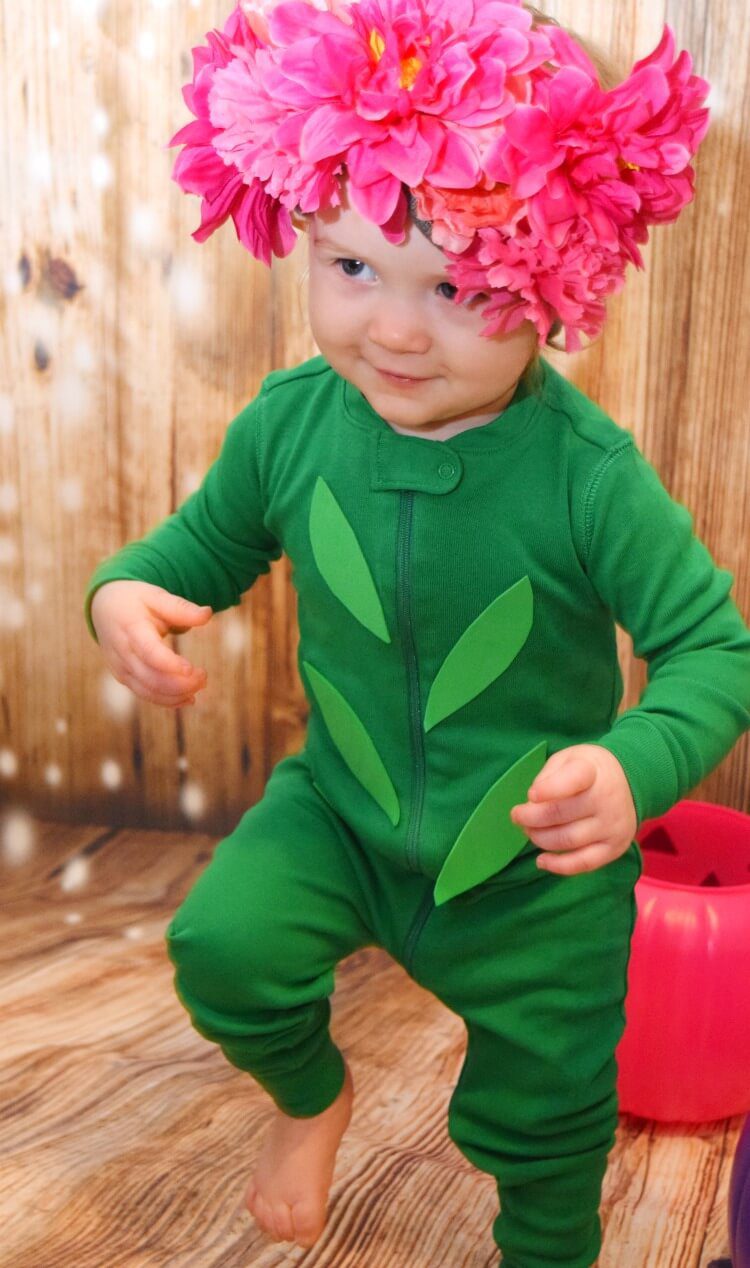 This Pretty Flower Halloween Costume from The Tiptoe Fairy is absolutely adorable! I wish I would have dressed my toddler up like a flower after seeing how easy this costume is to put together!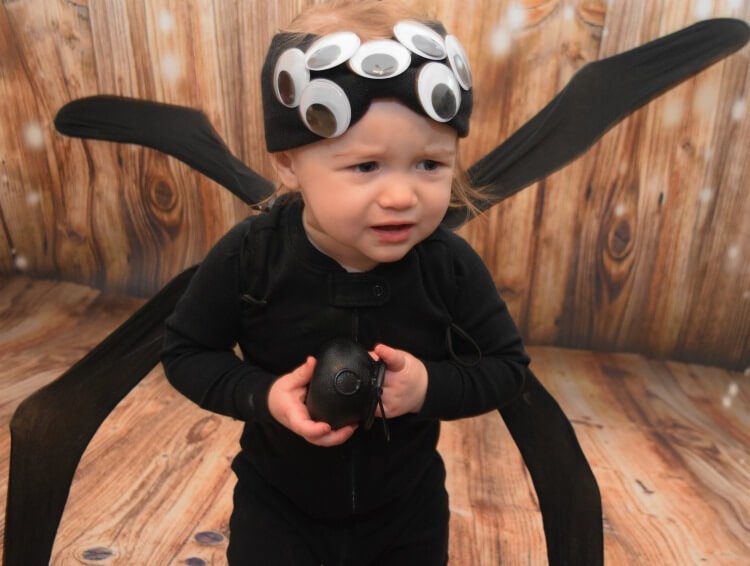 How adorable is this Baby Spider Halloween Costume from The Tiptoe Fairy? I love the leg detail and the cute googly eyes!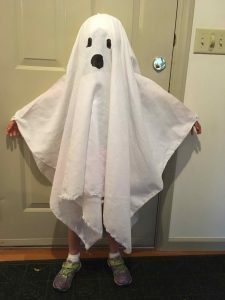 If you're thinking that making a Ghost Costume from Super Mom Hacks, then you're in the right place! Most people think it's just cutting holes where your eyes go, but there is a bit more to it than that.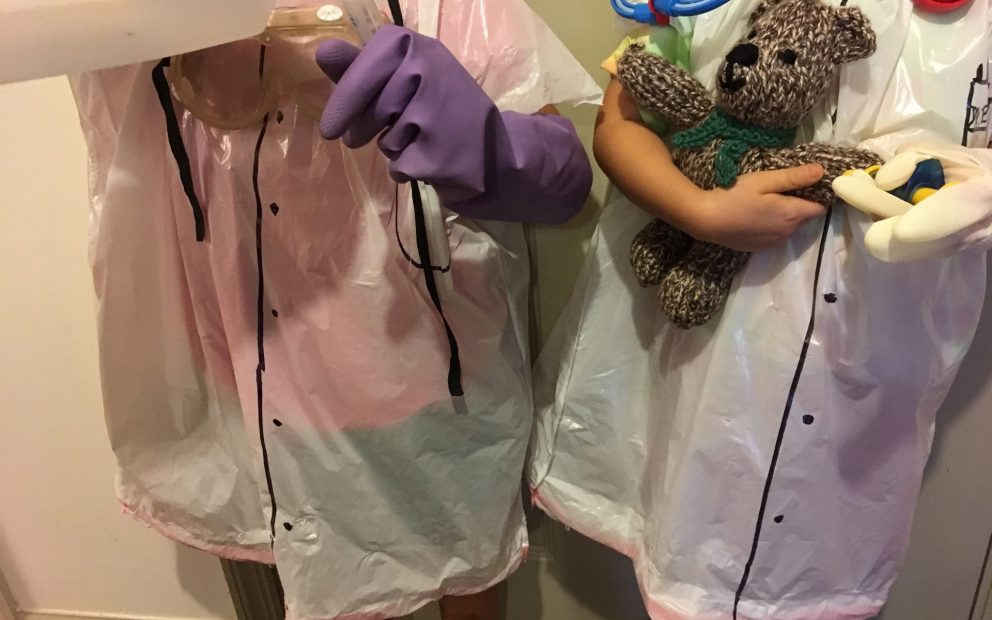 If your child wants to be a Scientist, Doctor, or Vet, then this simple 15-minute costume from Super Mom Hacks is the perfect fit! You have to try it!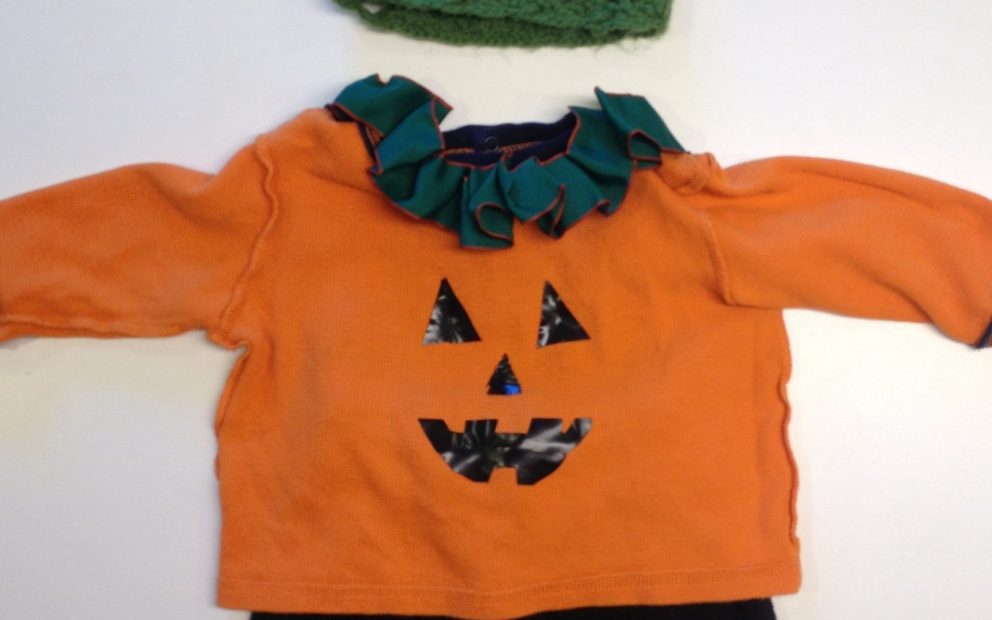 This Easy Peasy Jack-O-Lantern from Super Mom Hacks is so easy and cute! Babies dressed as pumpkins are my favorite. Guess what? You don't have to go out and purchase a $15 outfit. Tape and an orange shirt work perfectly. See how!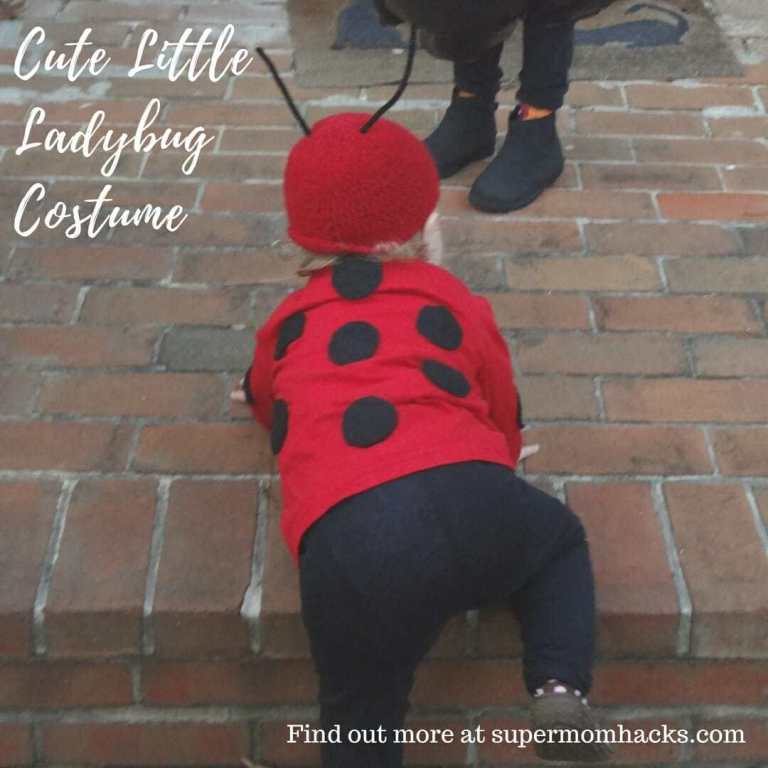 Check out this Cute Little Ladybug from Super Mom Hacks! I can't get over how adorable this little ladybug is! So simple too. Literally cut out some black dots and tape or pin them to a red shirt or jacket. I love it!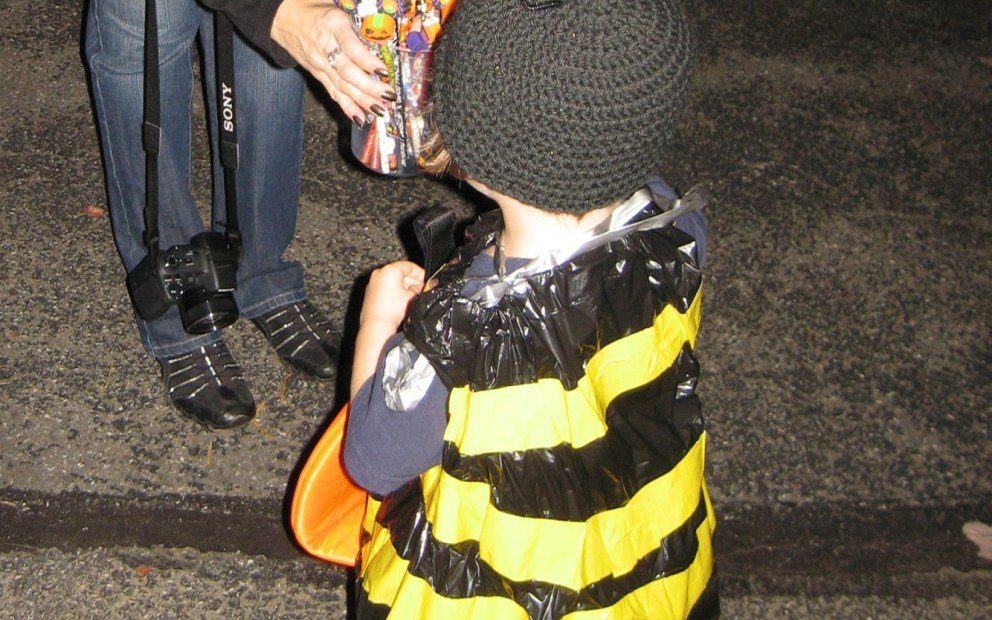 Isn't this Bumbling Bee from Super Mom Hacks adorable? Who knew that a bumblebee could be so easy to make? You have to check out how easy this one is to put together!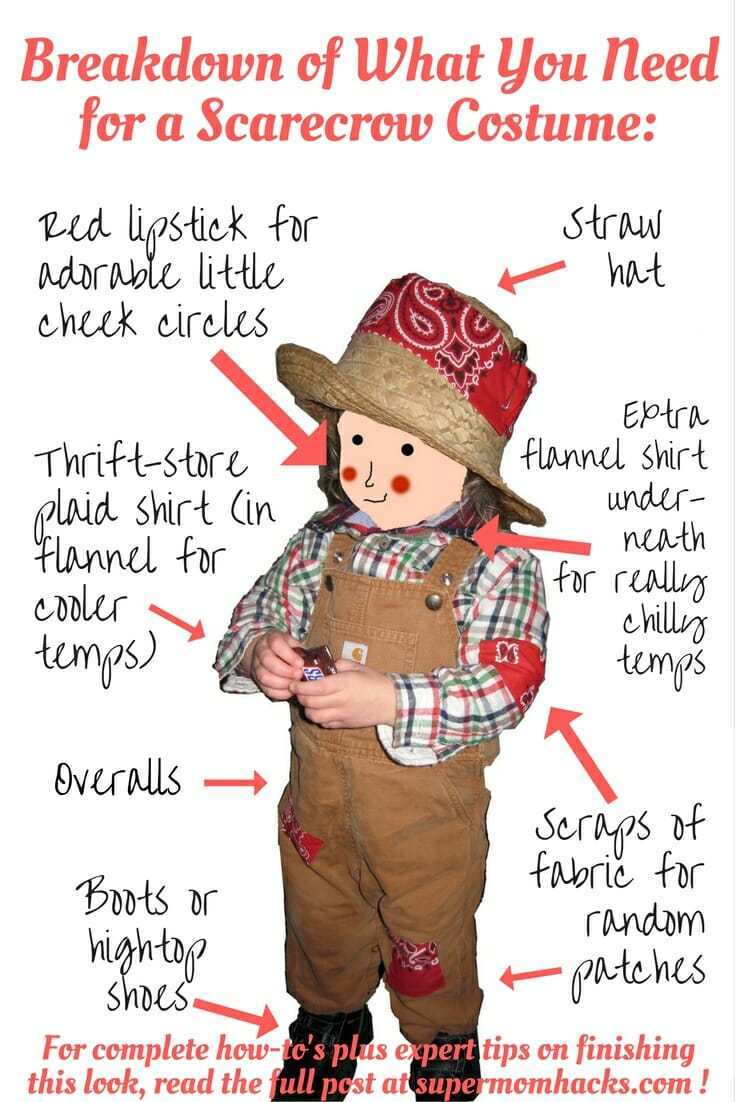 If you're looking for a Super Simple Super Fast Scarecrow Costume, then Super Mom Hacks has you covered! You definitely have everything you need to put this one together!
Cheap and Easy Costume Ideas for Adults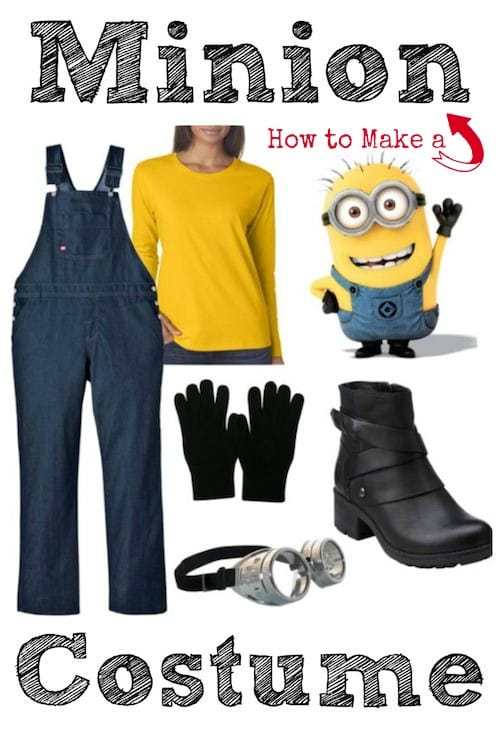 Minions are super cute, so why not be one for Halloween! This simple tutorial on how to put together a DIY Minon Costume from Thrifty Jinxy works for both kids and adults. What are you waiting for? You can throw this together in a jiffy!
Halloween Costume Ideas for Couples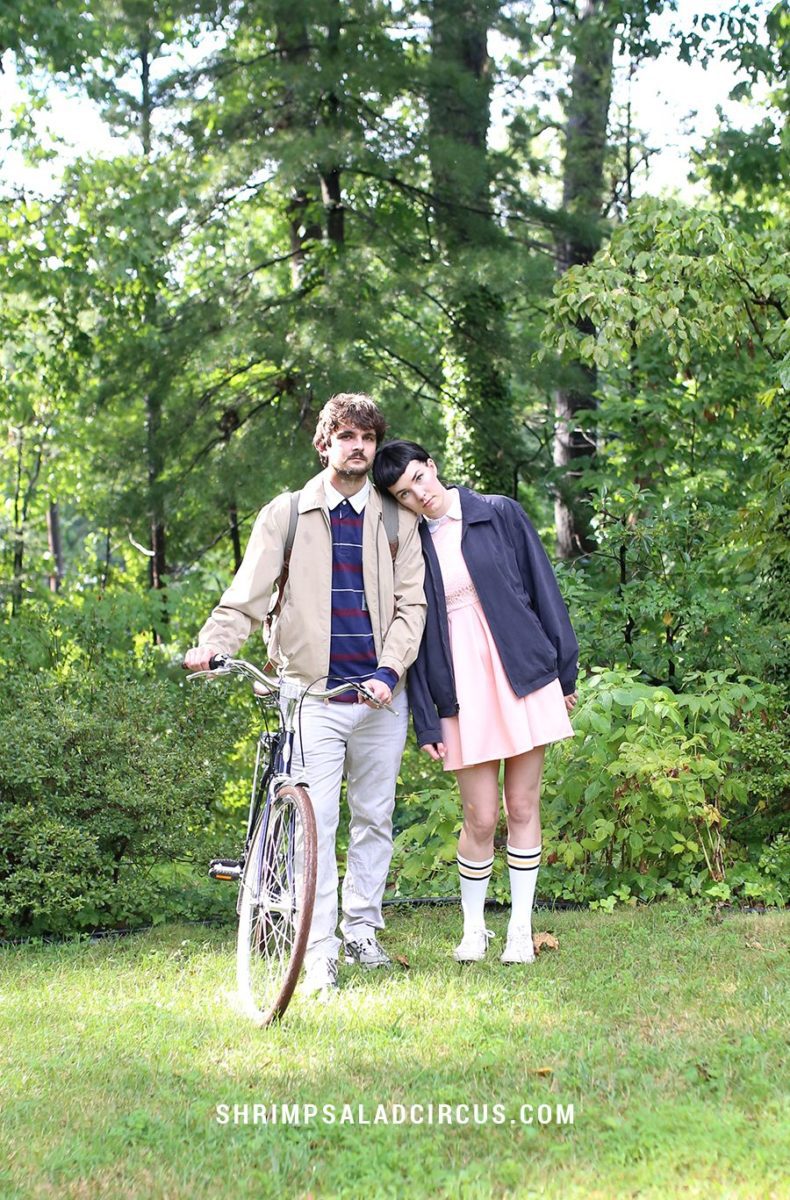 Are you a Stranger Things Fan? We totally are at our house! Look at this DIY Stranger Things Halloween Costume for Couples – Mike and Eleven from Shrimp Salad Circus.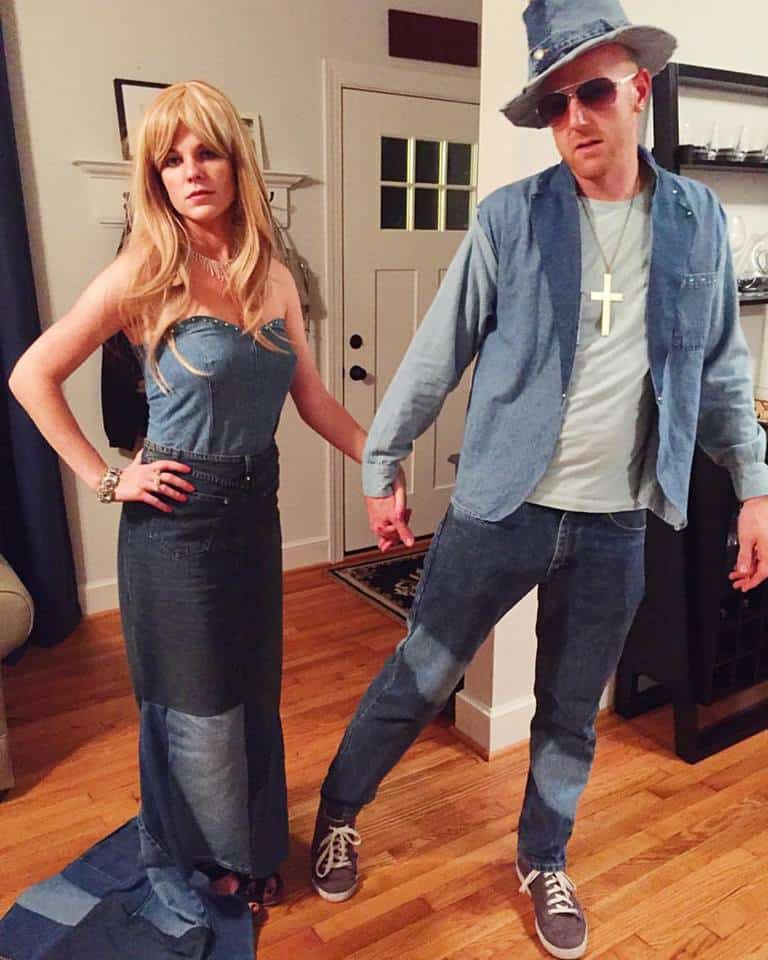 You can't go wrong with this Britney and Justin Take Halloween costume from Charleston Crafted. There will be no doubt what look you were going for! It's the perfect couples costume idea!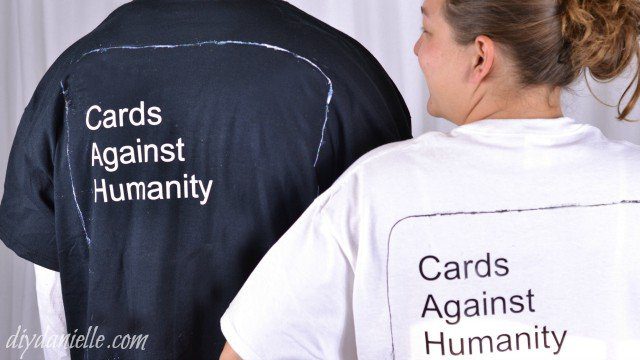 This Cards Against Humanity Halloween Couples Costume from DIY Danielle is a great couples costume for Halloween!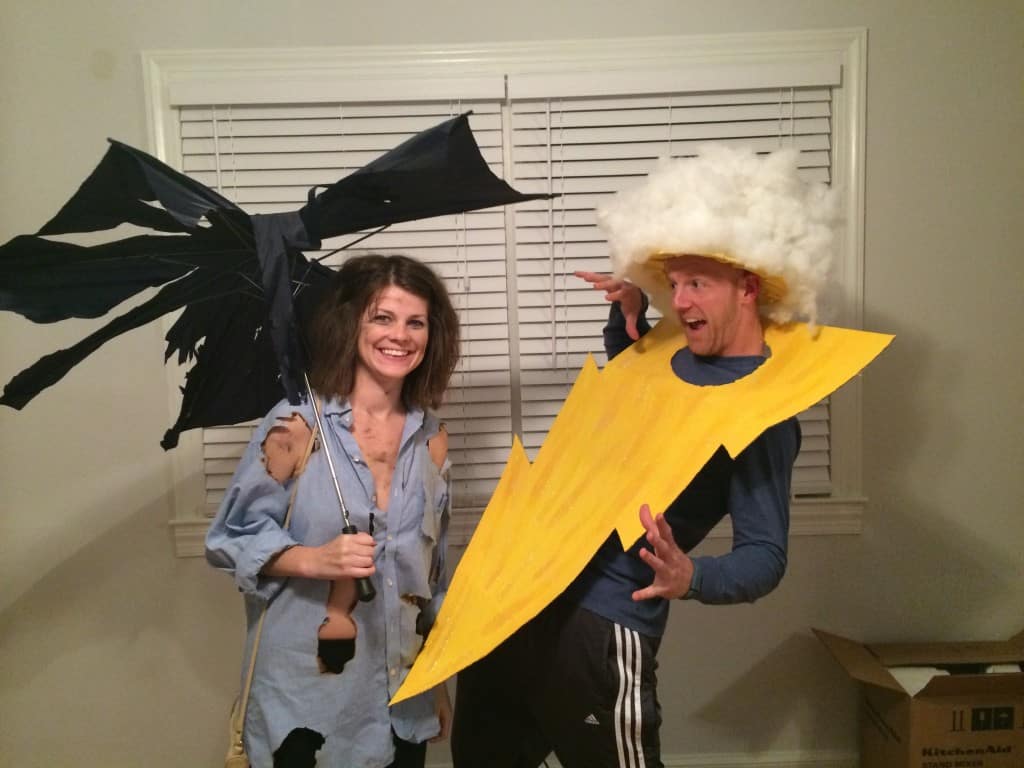 Check out this adorable couple Halloween costume Lighting Bolt and Strike Victim from Charleston Crafted. As I scrolled through this costume idea, I wanted to go and get it started right away! So easy and fun!
Family Costumes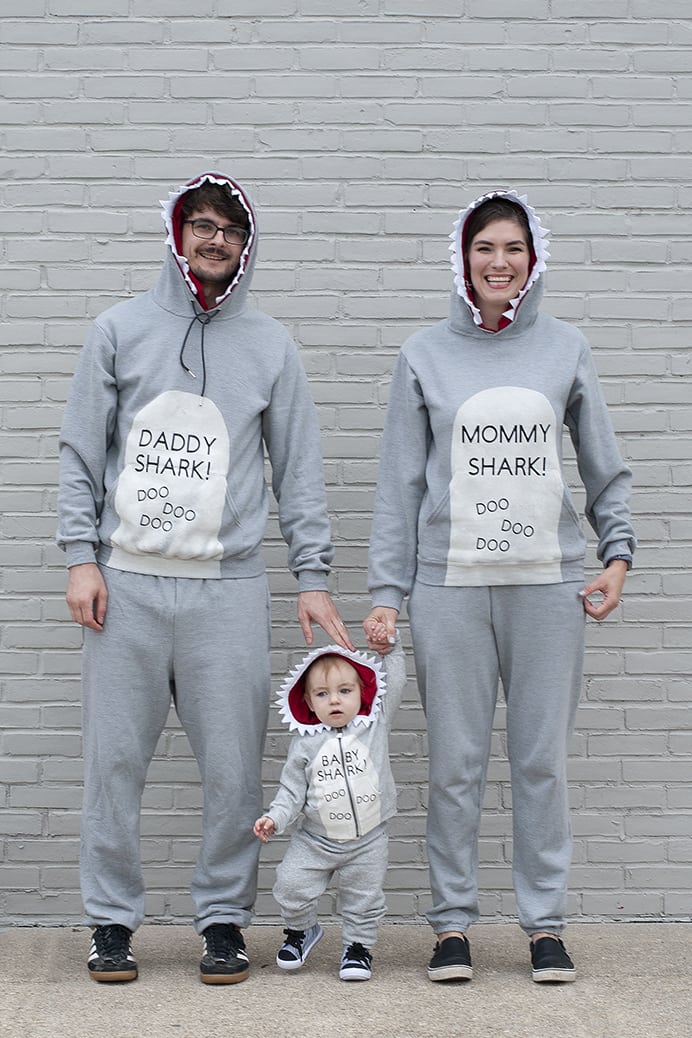 Look at this adorable DIY Baby Shark family costume from Shrimp Salad Circus. Isn't it just adorable?! I can't get over it and I know my kids would be walking around the neighborhood singing the baby shark song alllll night long while they were trick-or-treating.
LOOKING FOR MORE HALLOWEEN TIPS?
You can also FOLLOW ME on FACEBOOK, TWITTER, INSTAGRAM, and PINTEREST to find more great ideas on raising kids, spicing up your marriage, and having fun as a family!
Did you find the perfect DIY Halloween Costumes here? Share these creative Halloween costume ideas with other parents on Pinterest!