Is your tween getting a little bit stinky? We have the perfect teenage hygiene talking points and hygiene checklist to help you get talking with your teenager!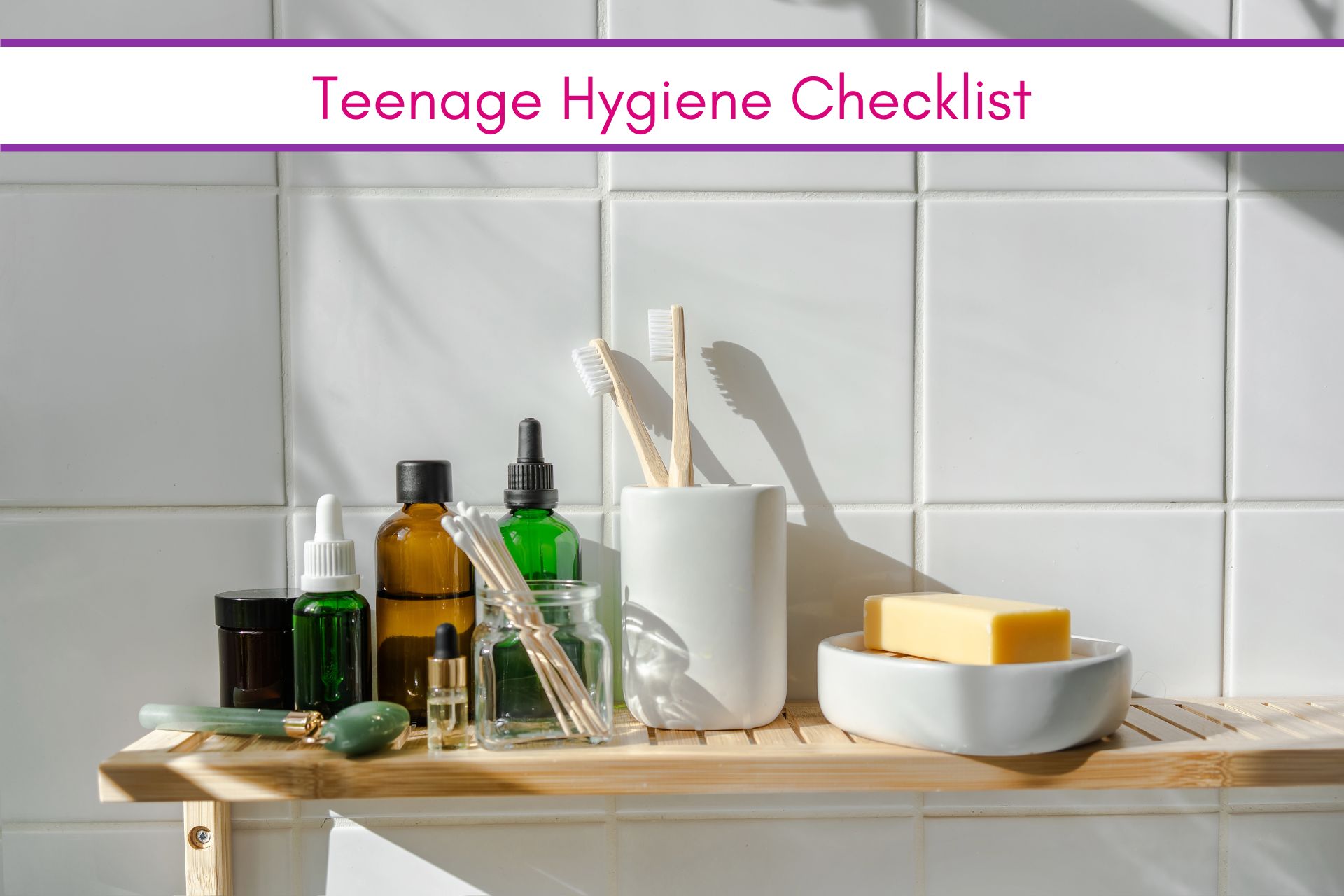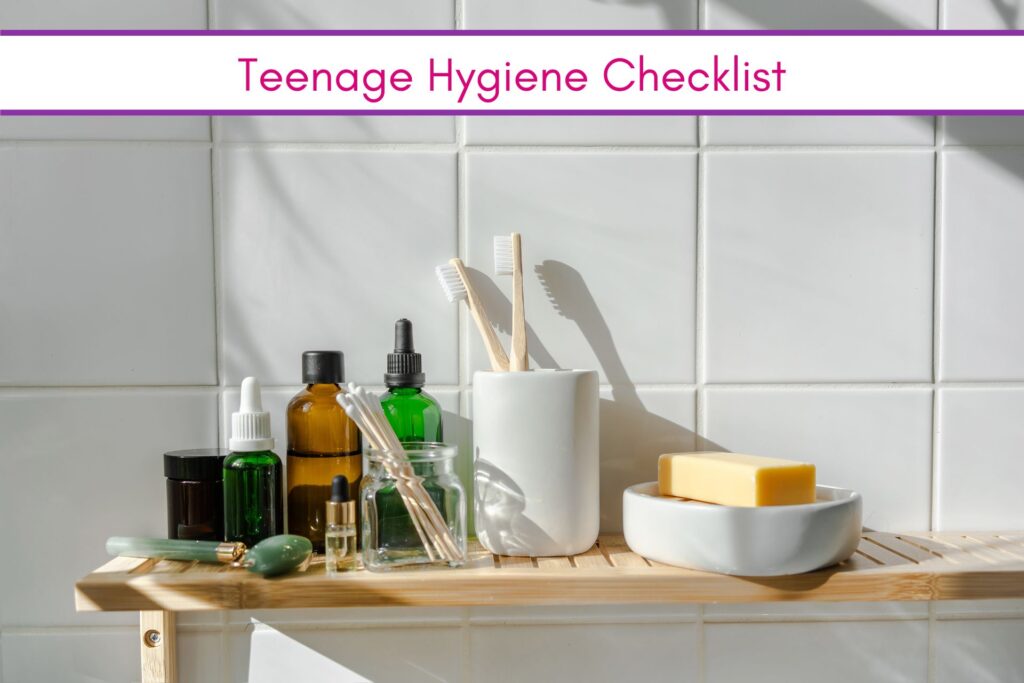 Teenage Hygiene Checklist for Teaching Tweens and Teenagers
I remember the day when Chase came wandering in from playing outside. He had played hard and he was sweaty. This was not a new occurrence for him to come in sweaty from playing outside, but something this time was a little bit different…
What on Earth was that smell?
Then at that moment, I realized that he had the worst body odor I had smelt in a long time…
It was time to have that awkward talk with him, but I was determined to not make it awkward.
How to Talk With our Tween about Hygiene
Now, if you think about it, why does this talk need to be awkward?
You're right it doesn't! I mean showering and cleaning is something everyone needs to do! We are just adding a few more things to the routine to make sure they don't smell and get embarrassed at school for being the "stinky kid".
So, at that moment I told Chase to go pop in the shower and then we were going for ice cream! Don't worry, I didn't go in completely unprepared. I wanted to be constructive, but not condescending. So I made sure to read up on some points I wanted to touch base on before we took our mother-son date.
While at Ice Cream these were the talking points for the teenage hygiene that we chatted about!

Clean Clothes – Do the Smell Test
The first item on the teenage hygiene checklist is clean clothes! Has your kid rolled out of bed and tried to sneak out the door for school in their clothes from the day before that they slept in? GROSS, right?! Being mindful of changing clothing every single day definitely needs to be addressed. And not clothes that they pick up off the floor. Tell them the smell test doesn't count! Dirty clothes smell for a reason, but teens sometimes have different degrees of smell that pass their smell test! Remind them that the smell test doesn't determine whether clothes are okay to wear to school.
Not only that we talked about the importance of dressing nicely. Yes! Basketball shorts are comfortable, but maybe we don't have to wear them every day to school.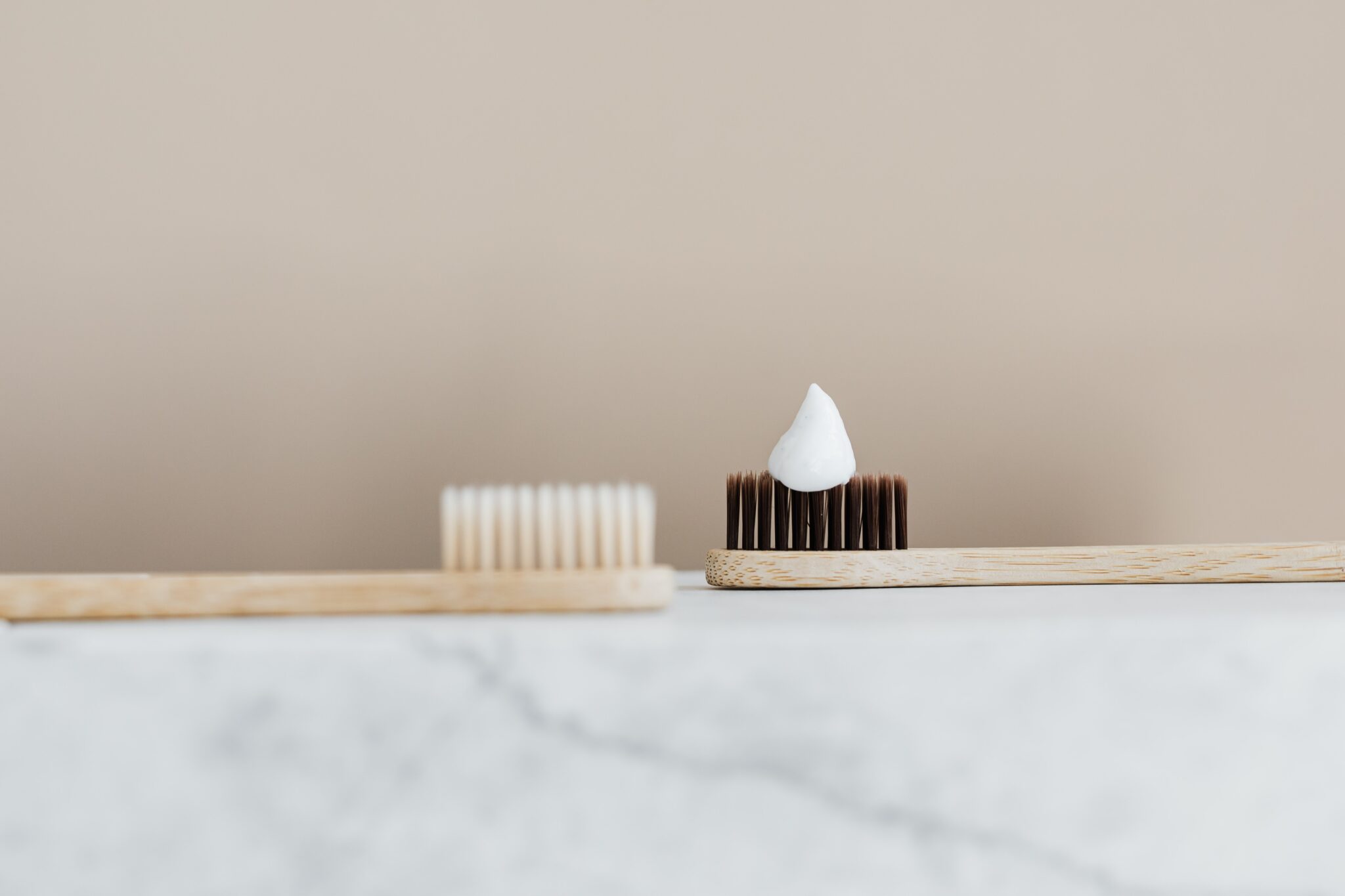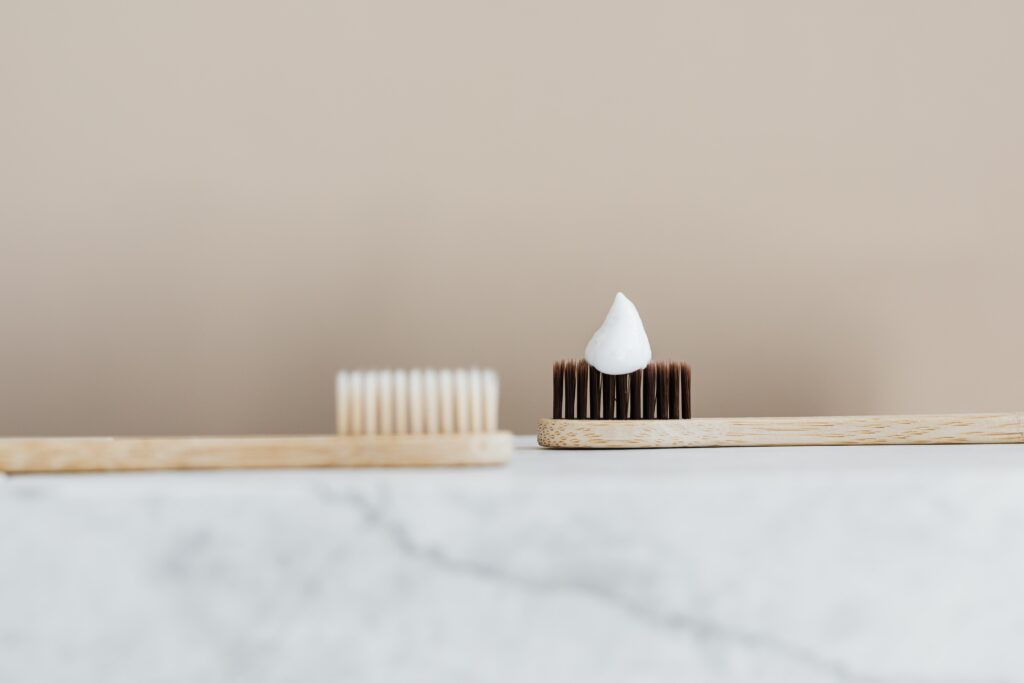 Teeth
While at ice cream I reminded him again (please tell me I am not the only one who has to constantly tell him to "brush your teeth"?) that you need to brush your teeth every day. Not only does it prevent cavities, but it helps with fresh breath better than gum… Yes, my kids try that on more than one occasion. Brush your teeth! Fresh breath is more pleasant for you, but also for everyone around you too.
Showering
Hair
Really teach your child how to wash their hair well. Most kids do not understand that normal oils build up on the scalp. They just think washing their hair is for the ends. Teach your tween to get the shampoo on the root of the hair and scrub with the tips of the fingers when washing their hair. Remind them it's a mini massage for their head.
Skin
Skin can be a touchy subject. Some tweens start developing blemishes on their face quite early because of changing hormones. Talk about acne on their face and on their body and how it is caused by oils. Teach them the importance of washing their face every morning and night.
In our house shower time can sometimes be a joke if they are wanting to go play video games after… I swear to you, once Chase took a 30-second shower. 30 Seconds! Yeah, he was told to go try again! Remind them to clean all the crevices of their body. It's not a race to who finishes first. You might not believe it, but there will be a time when you can't get your teen out of the shower!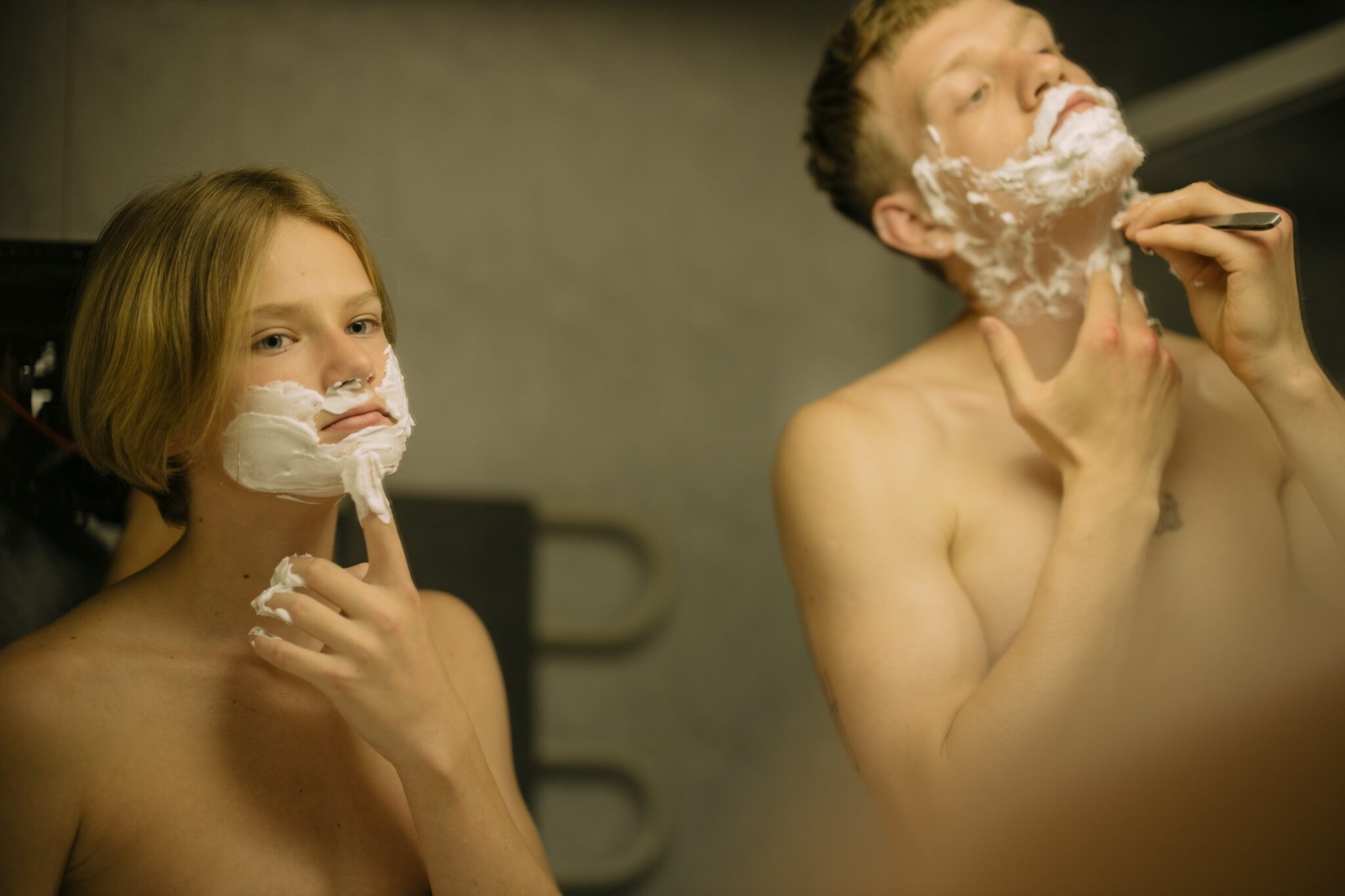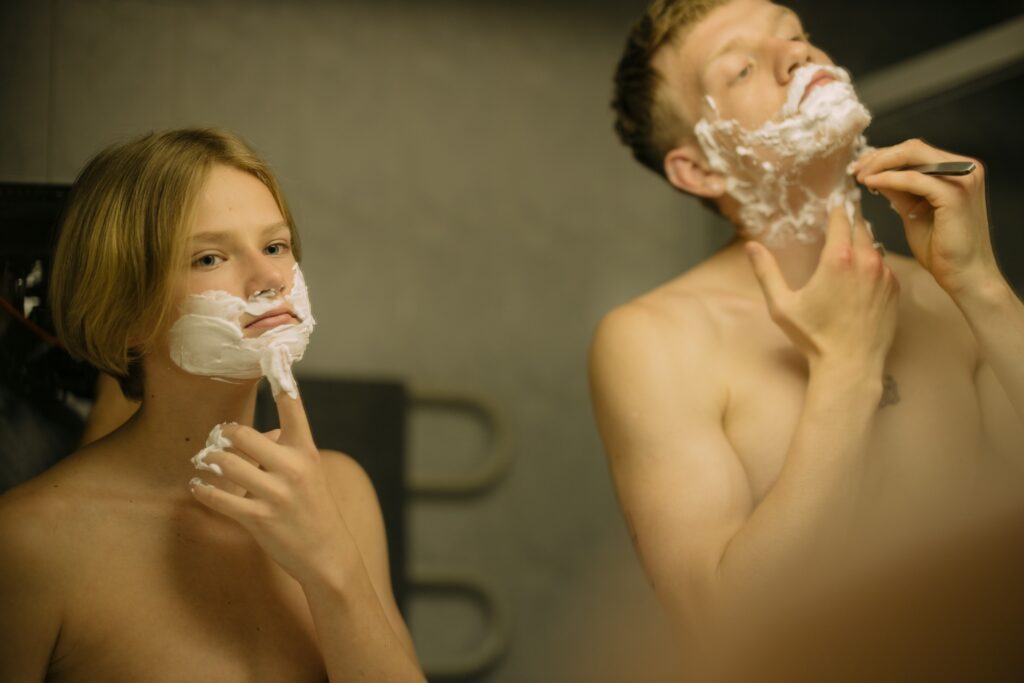 Shaving
Deciding when to let your child shave their legs and armpits and face is a parent choice. No one should tell you when this should happen. It is important to teach them to be safe while shaving when the time is right. I remember taking my sister's razor before I was ready to shave and trying to shave… It ended badly. So, teach your kids to be safe when shaving.
Body Odor
Oh, my sweet Chase… This is the one we really got to chat about. Our bodies create odor as we sweat, even when we aren't super active. It is important to remind your child that deodorant goes on in the morning and also after they exercise.
Let them choose their deodorant. There are so many brands and smells out there let them have fun choosing!
Final Thoughts
The most important thing to remember is to be lighthearted and gentle. For us adults, we have been dealing with hygiene for years! But for our kids, they are just starting to learn and really this is just the beginning of changes that will occur.
Make the conversation comfortable. Don't make it a formal sit down…because that's awkward! You want to be approachable so your child will want to come to you for any questions they might have.
Do you have any other items you would add to the teenage hygiene checklist? Tell us in the comments!
LOOKING FOR MORE TIPS ON RAISING A TEENAGER?
You can also FOLLOW ME on FACEBOOK, TWITTER, INSTAGRAM, and PINTEREST to find more great ideas on raising kids, spicing up your marriage, and having fun as a family!
Was this Teenage Hygiene Checklist helpful? Share it with others on Pinterest!