Who doesn't love apples, especially when they lead to a great joke?! These apple jokes are sure to have everyone laughing in no time! These are the perfect jokes to pair with our fall lunch box jokes and our pumpkin jokes!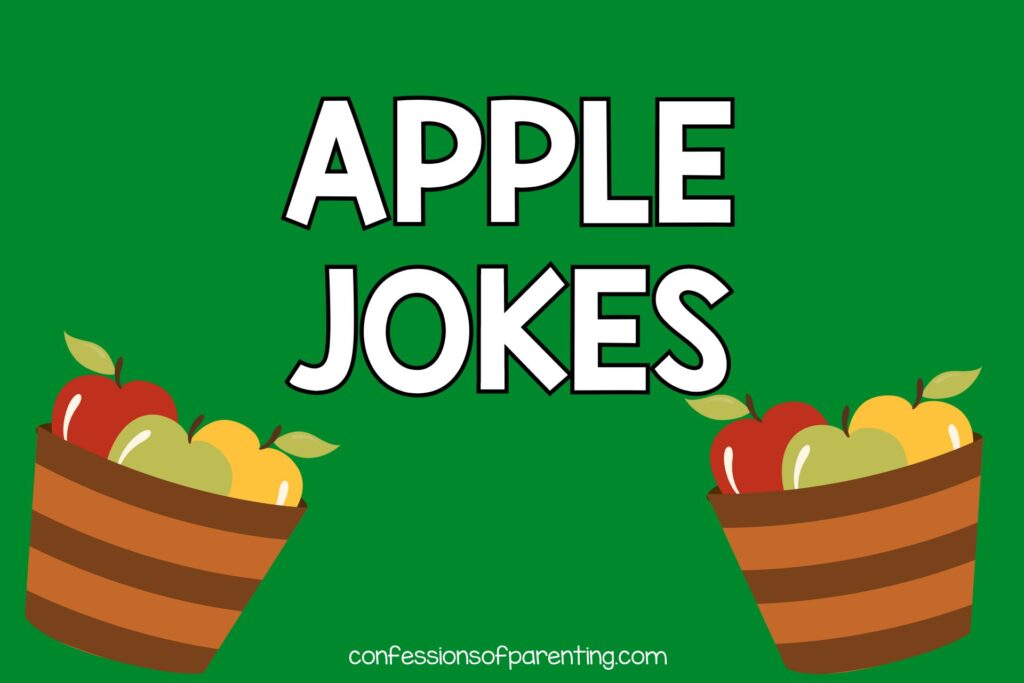 These apple jokes are the perfect way to ring in fall! Not only will your kids love these apple jokes, but you will too because they are kid-friendly and clean! No more cringing at the punch line. These jokes for kids are a mom's BFF. So let your kids memorize these like crazy and share the laughs with everyone they meet.
Ready for more jokes? Try these!
Do your kids love jokes? Grab these fun joke cards for them to laugh at all the time! These are perfect for lunch box jokes, joke cards series, bedtime laughs, and more! Grab them now!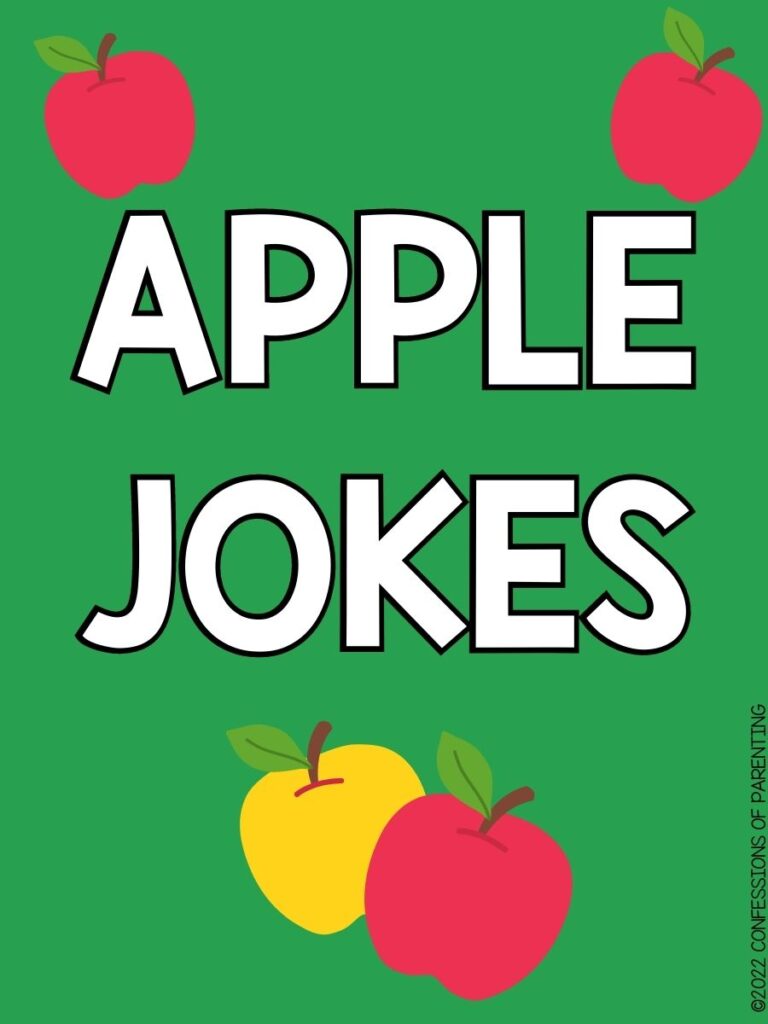 Apple Jokes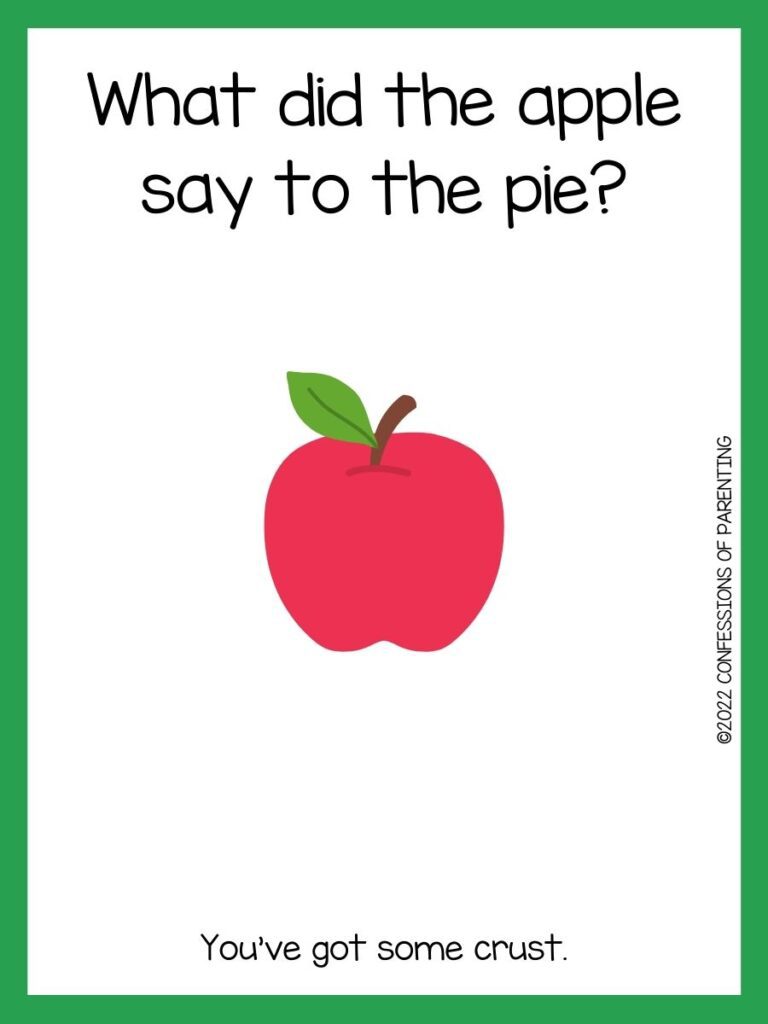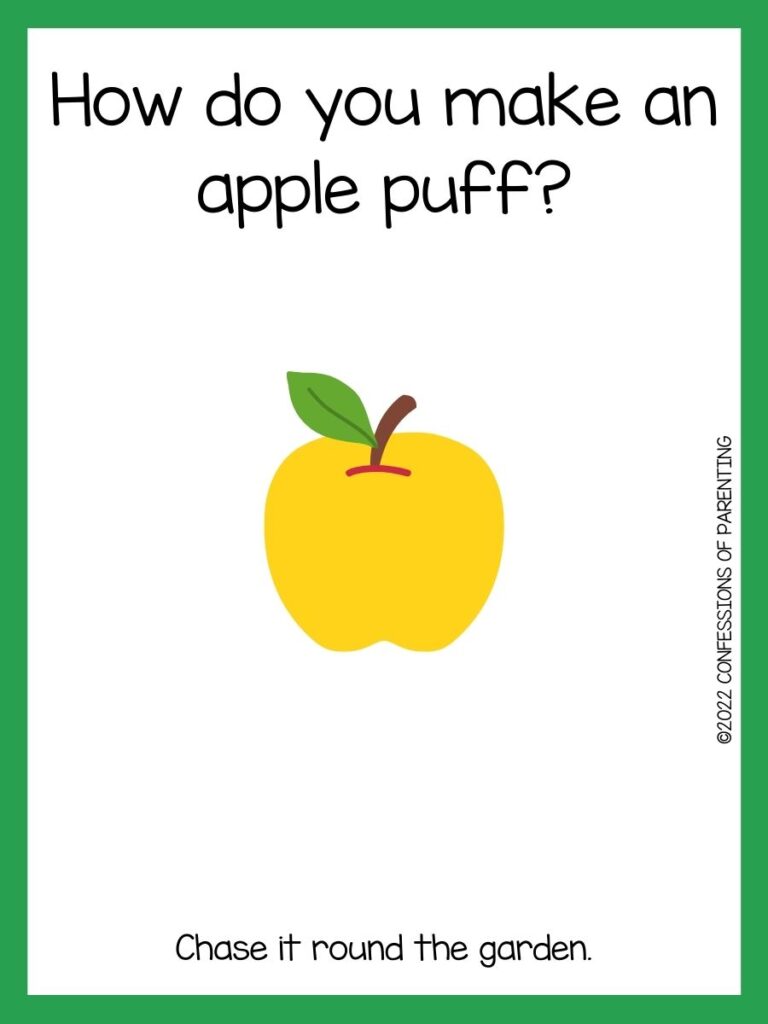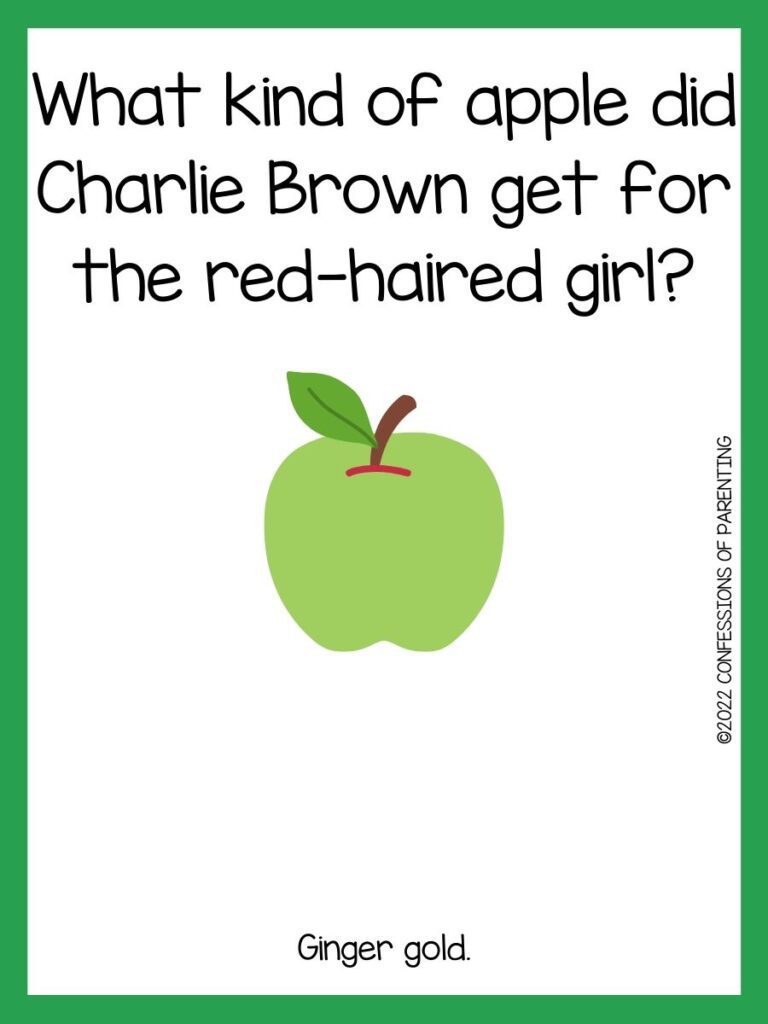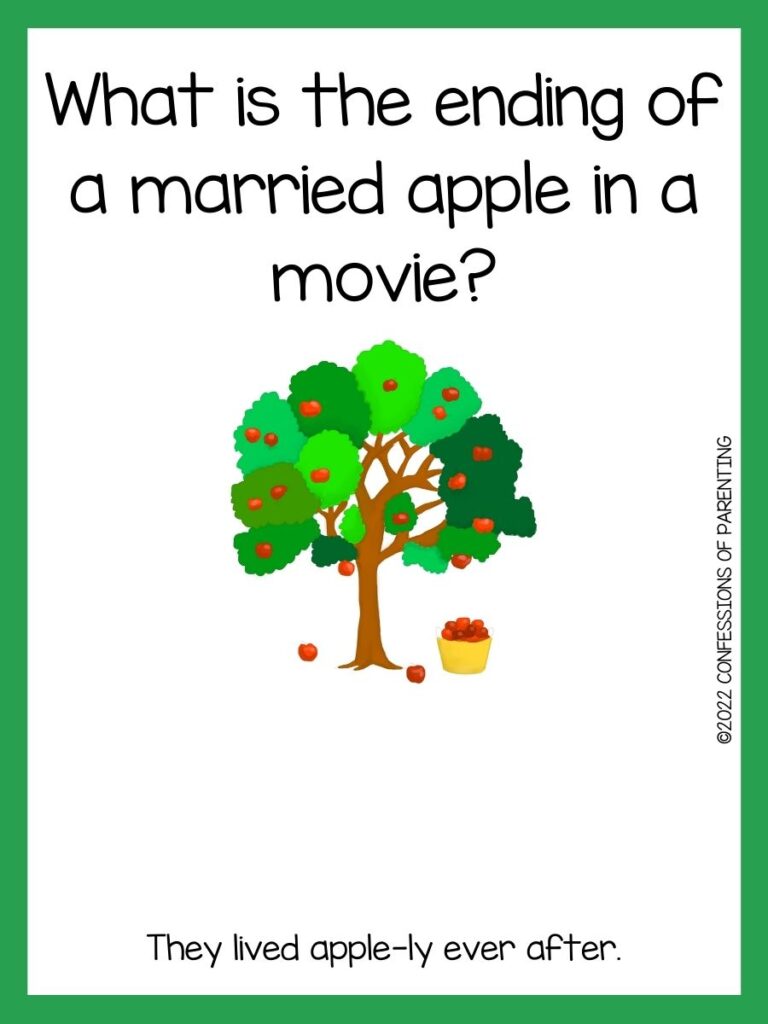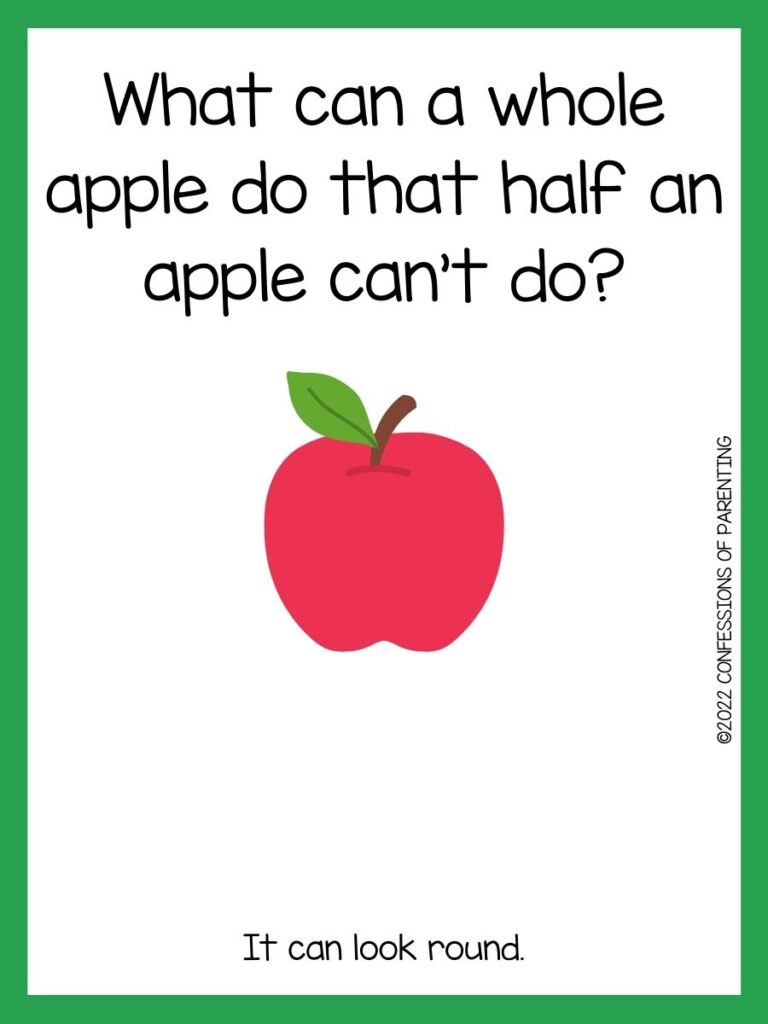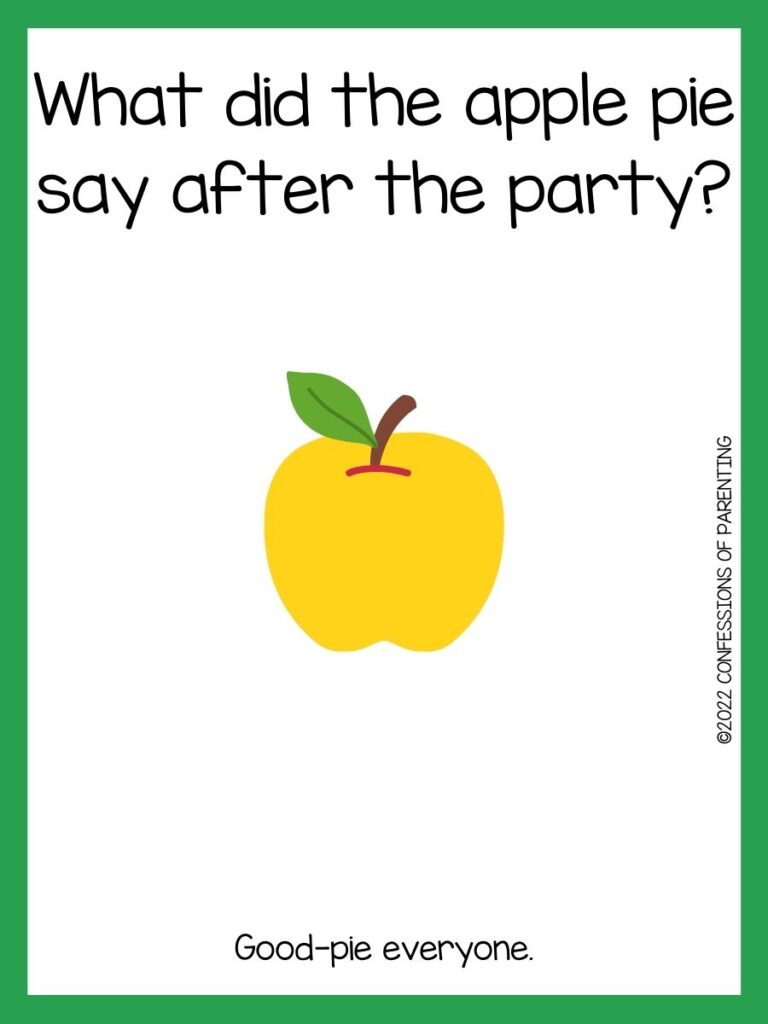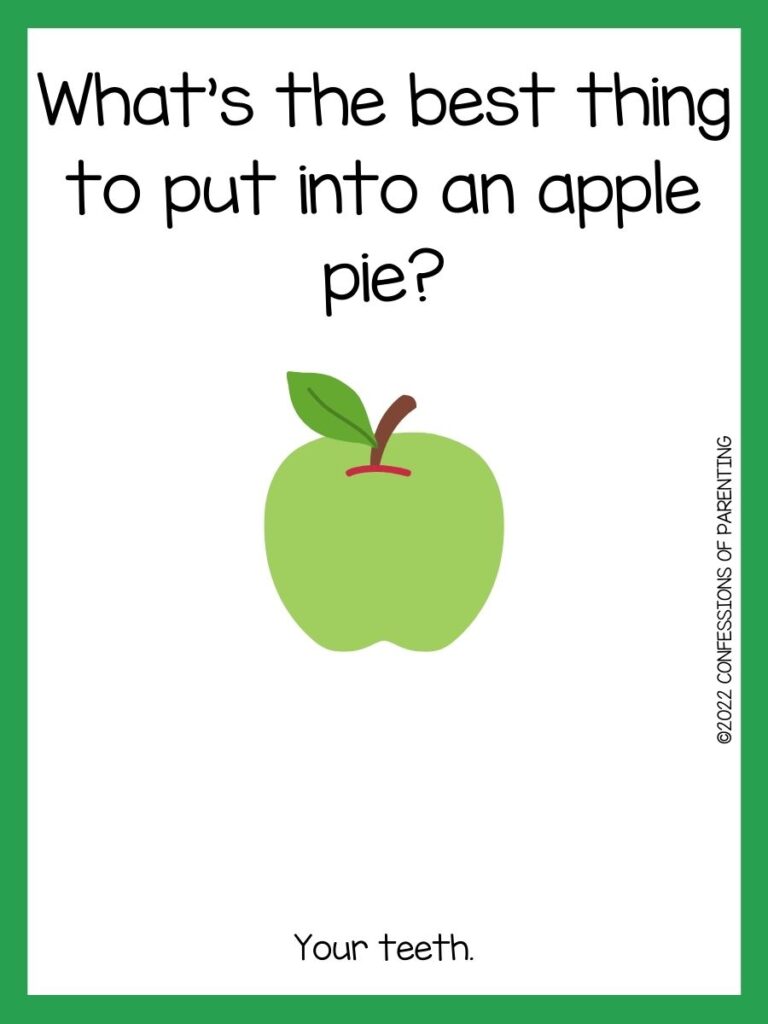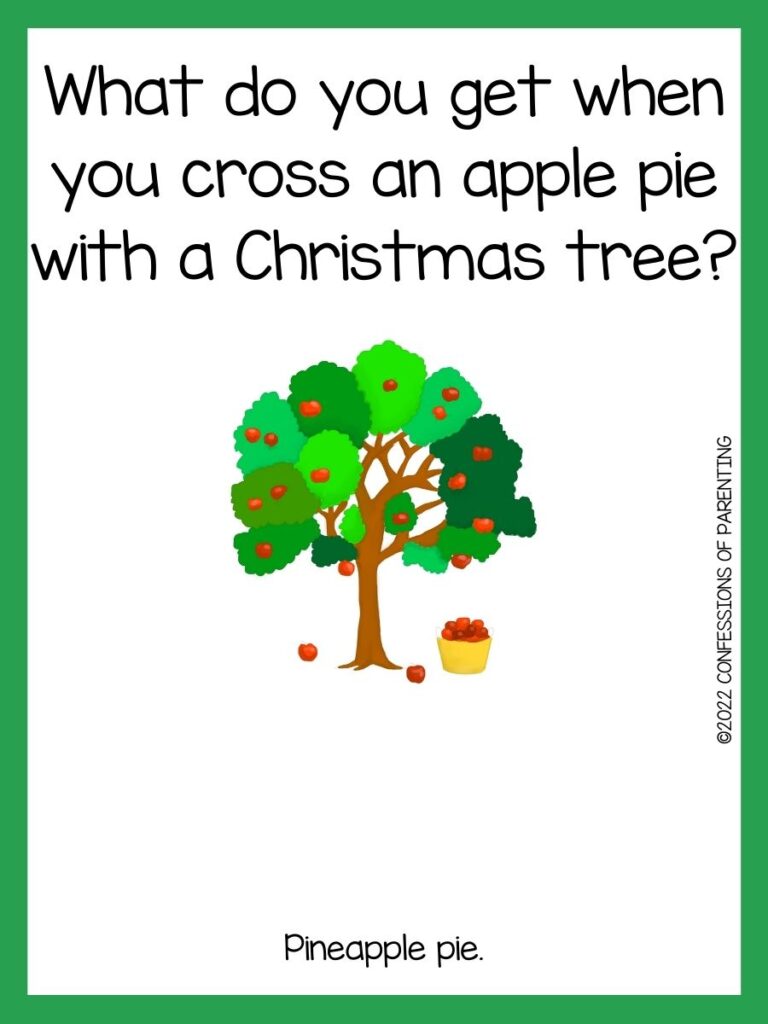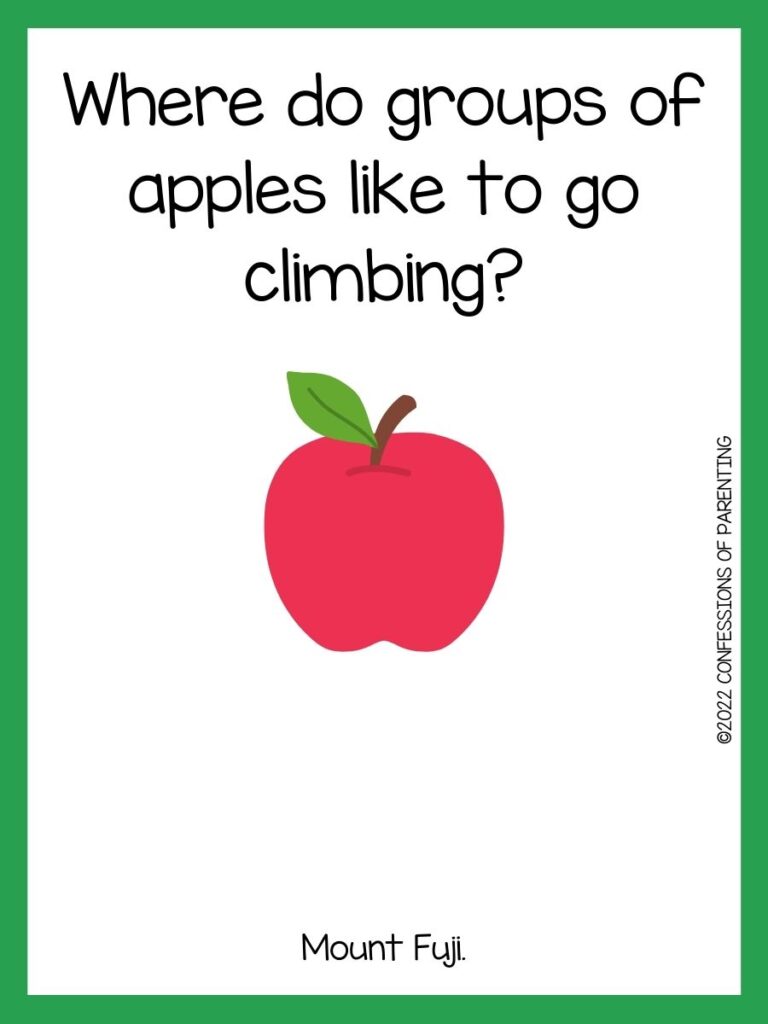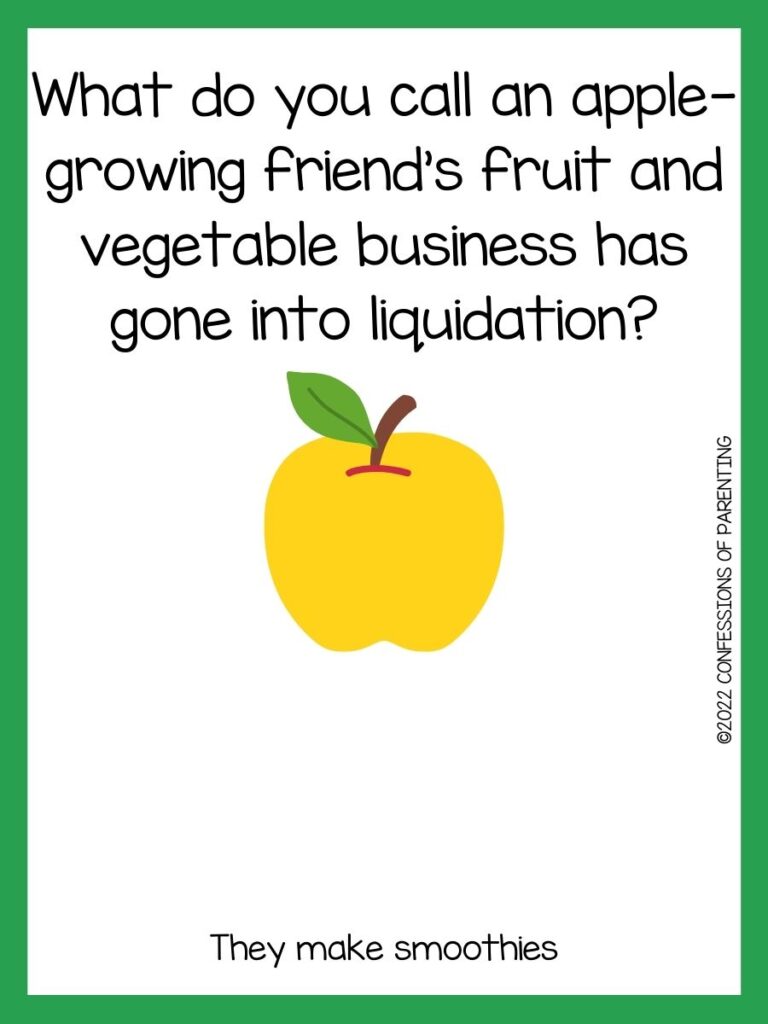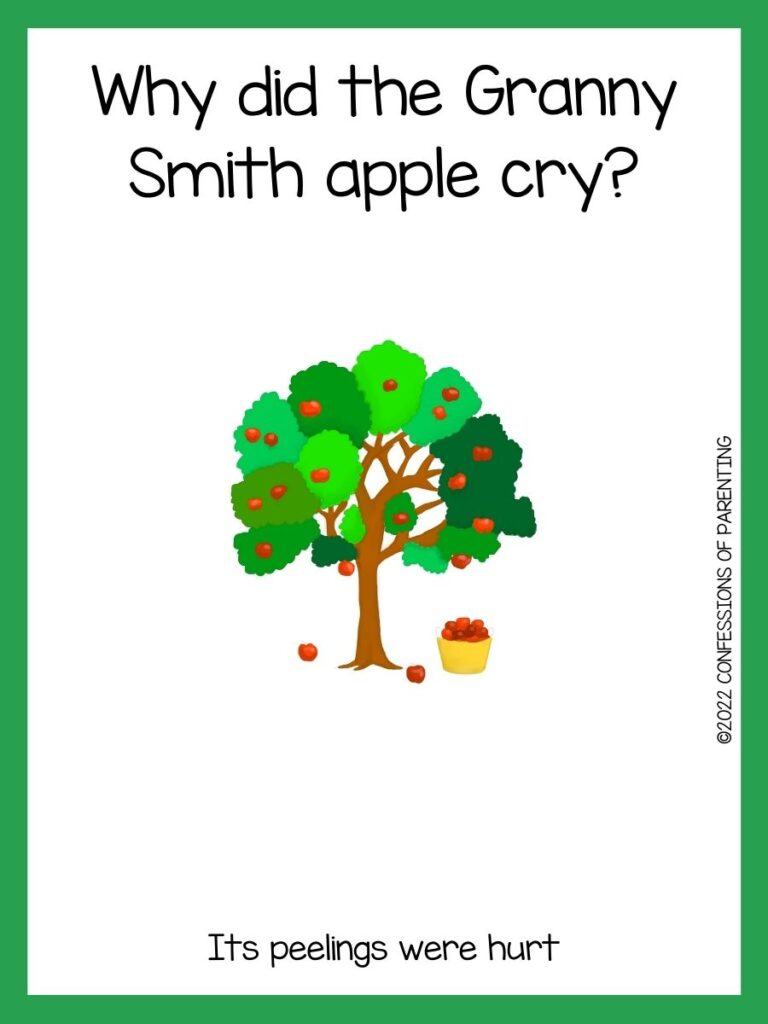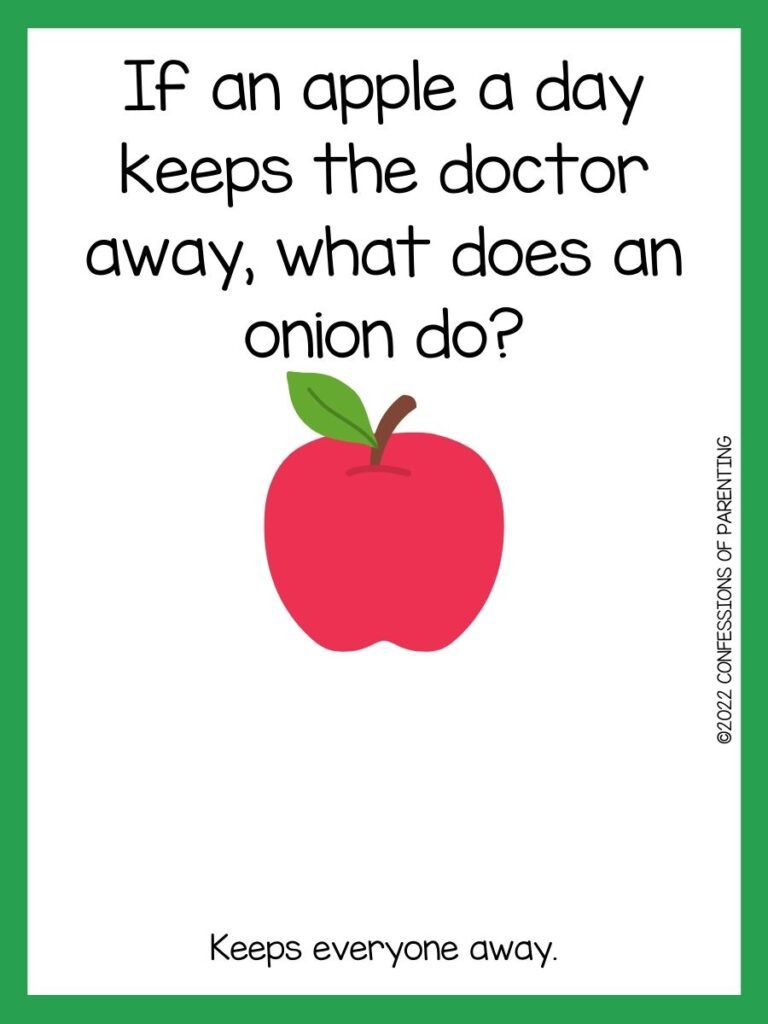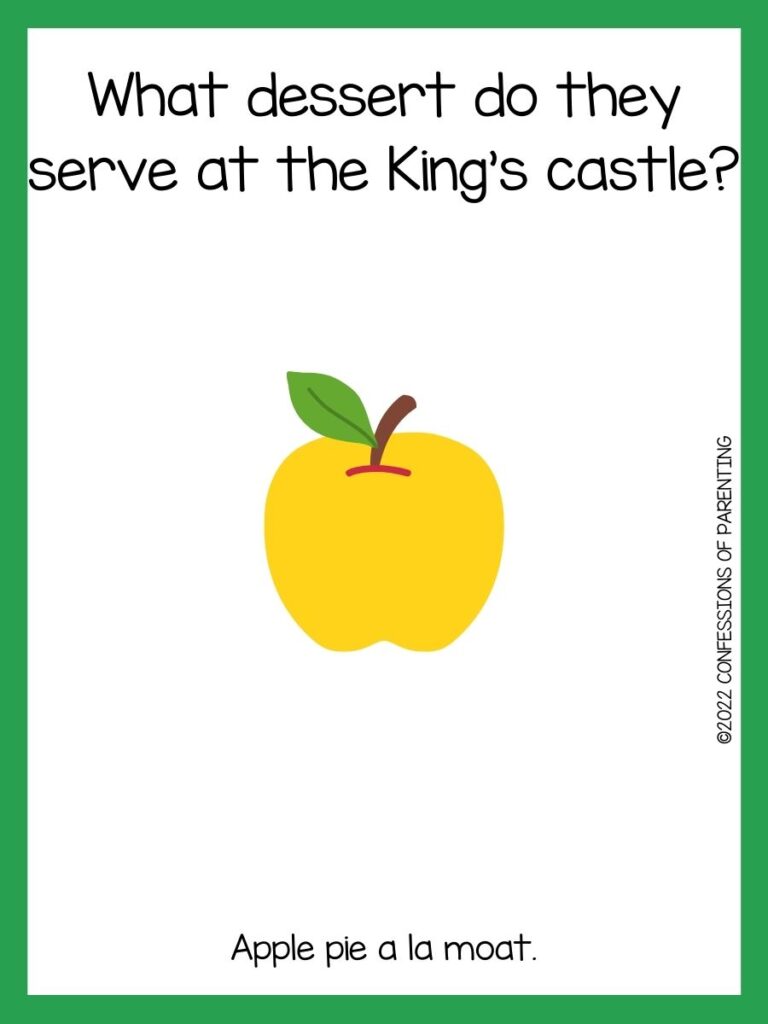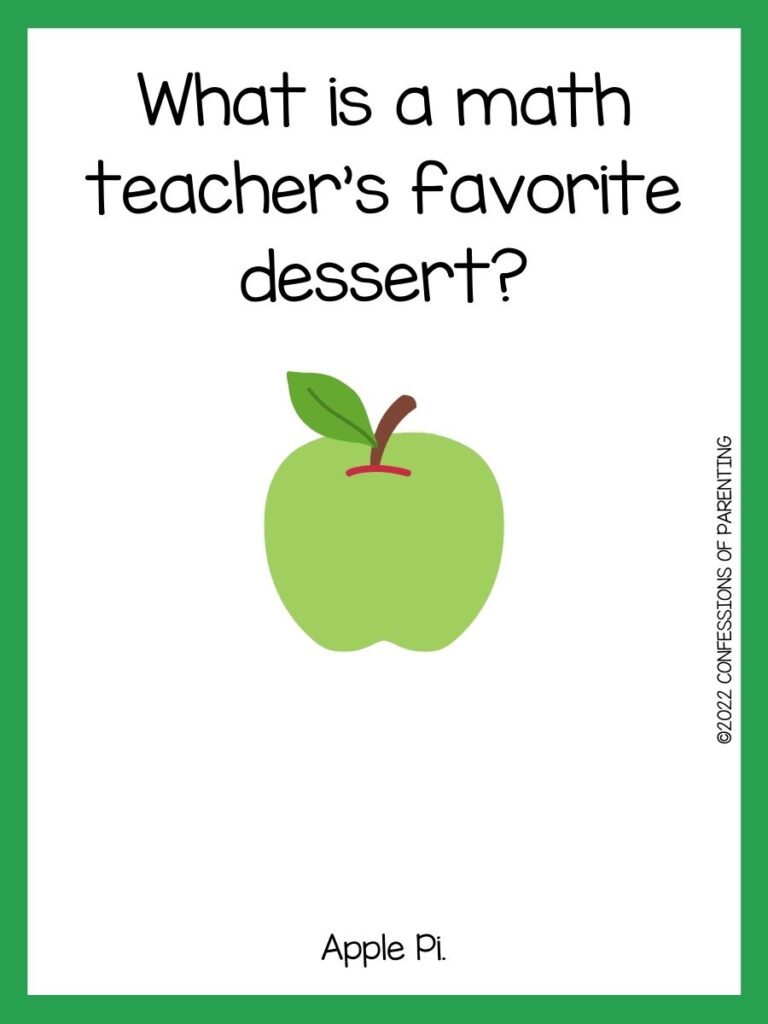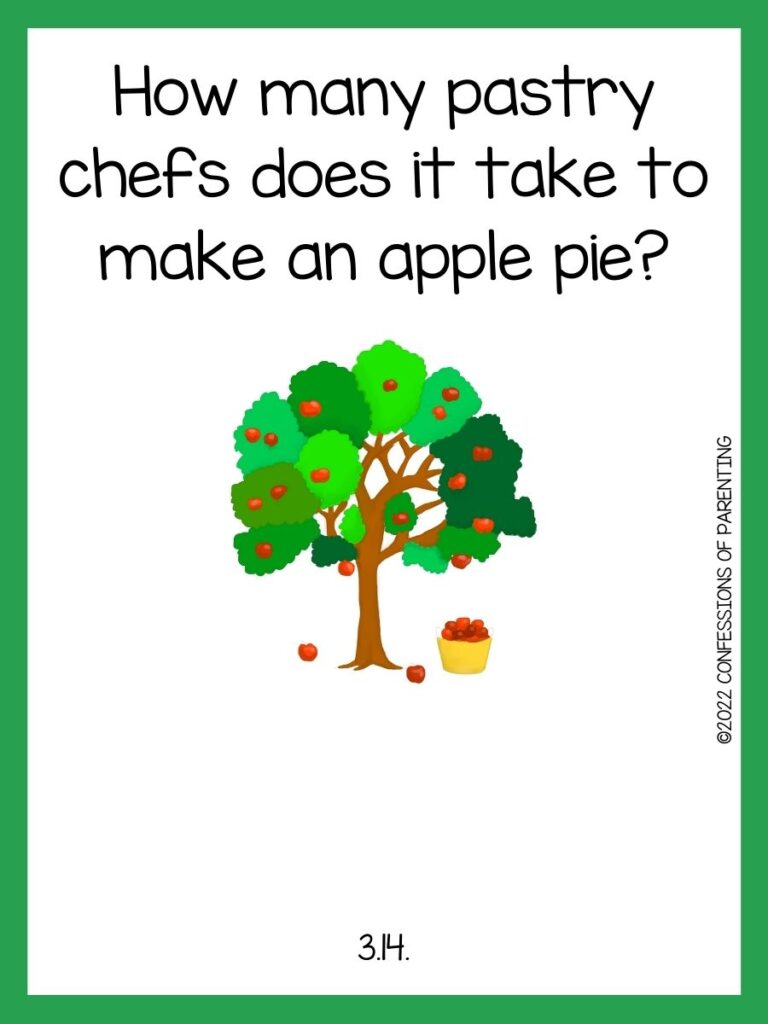 Do you have a great apple joke to share? Put it in the comments so we can add it to the list!
You can Never Have Too Many Jokes! Complete List of Awesome Jokes!
Kid Jokes
Adult Jokes